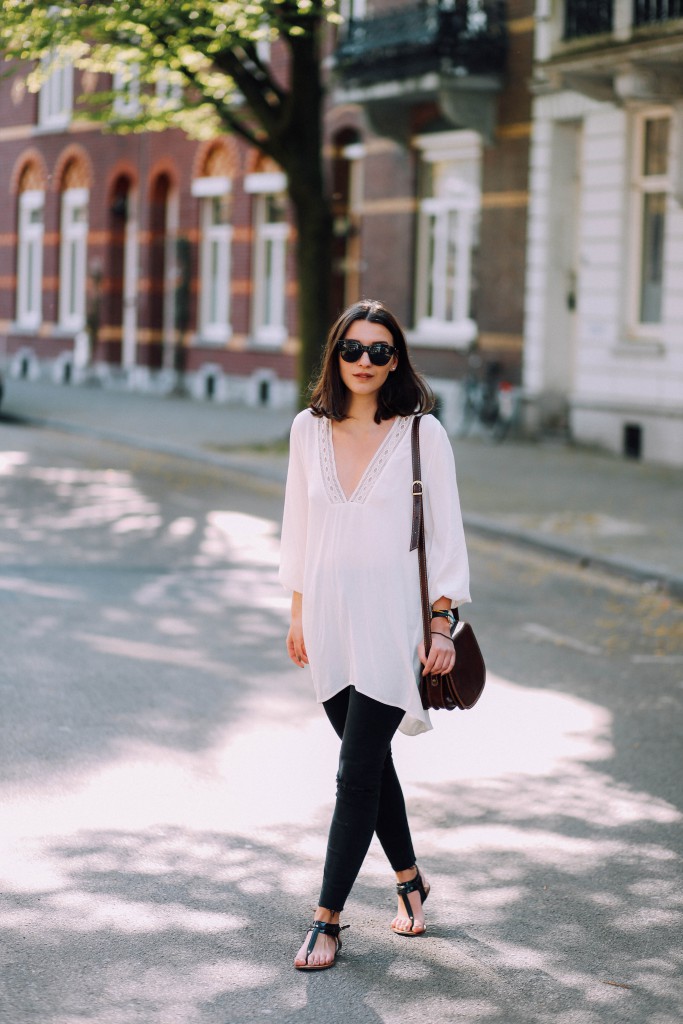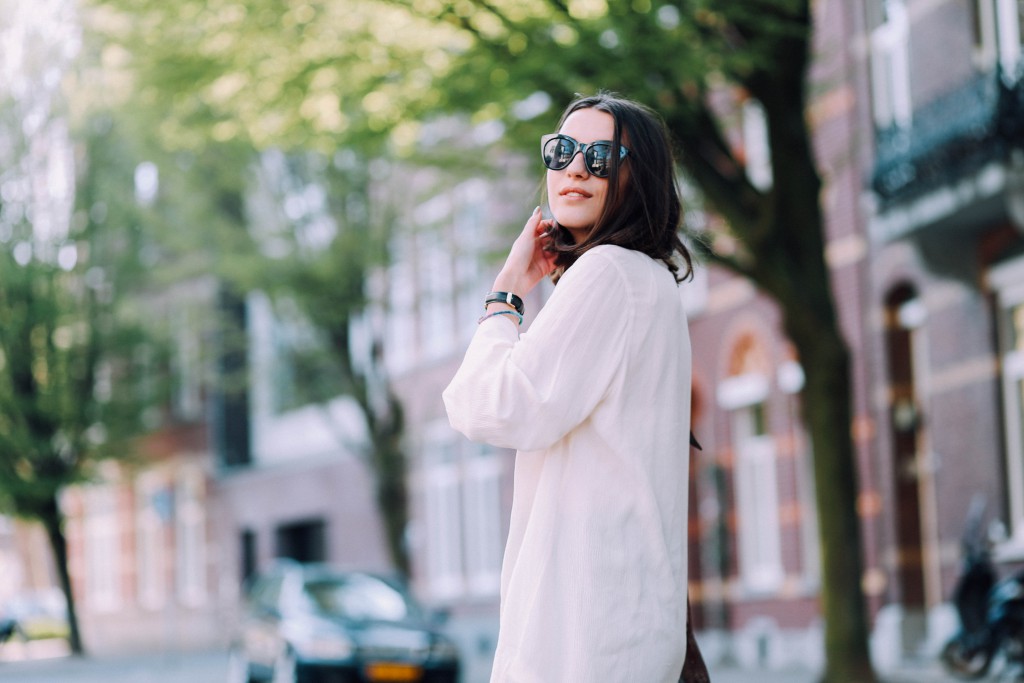 Shirt – H&M  |  Jeans – Zara  |  Bag – Vintage  |  Sunnies – Lespecs  |  Sandals – Zara
Watch – Breda * | Bracelet – Vintage
I am currently sitting on my girl parls sofa in Hamburg (also my bed for the night – classy aye?) writing this blog post and feeling pretty uninspired. I have so much to say but I sometimes I lack the ability to express my thoughts. The day this outfit was shot was one of the nicest days of the year so far. The early morning hours were still cold and there was still that early spring feeling that April just brings with it. By midday it was quite warm and by the afternoon when we actually shot the look I was already dressed a bit too warm. Then on my way back home from this cute little (also very typical dutch) street I was pretty glad I was wearing long jeans because guess what – it started to get colder already.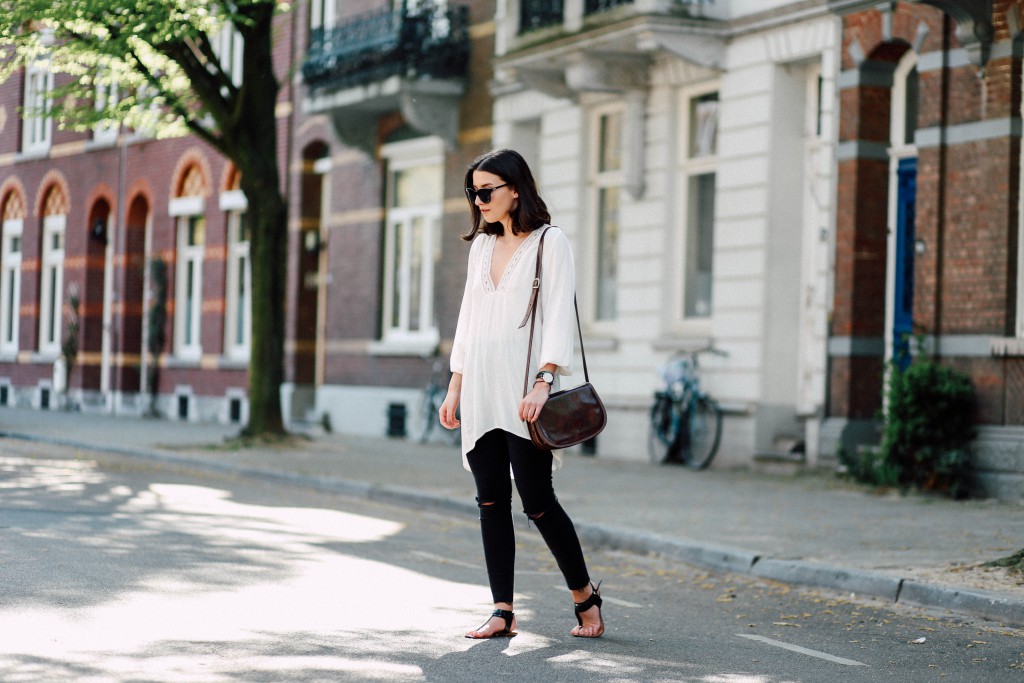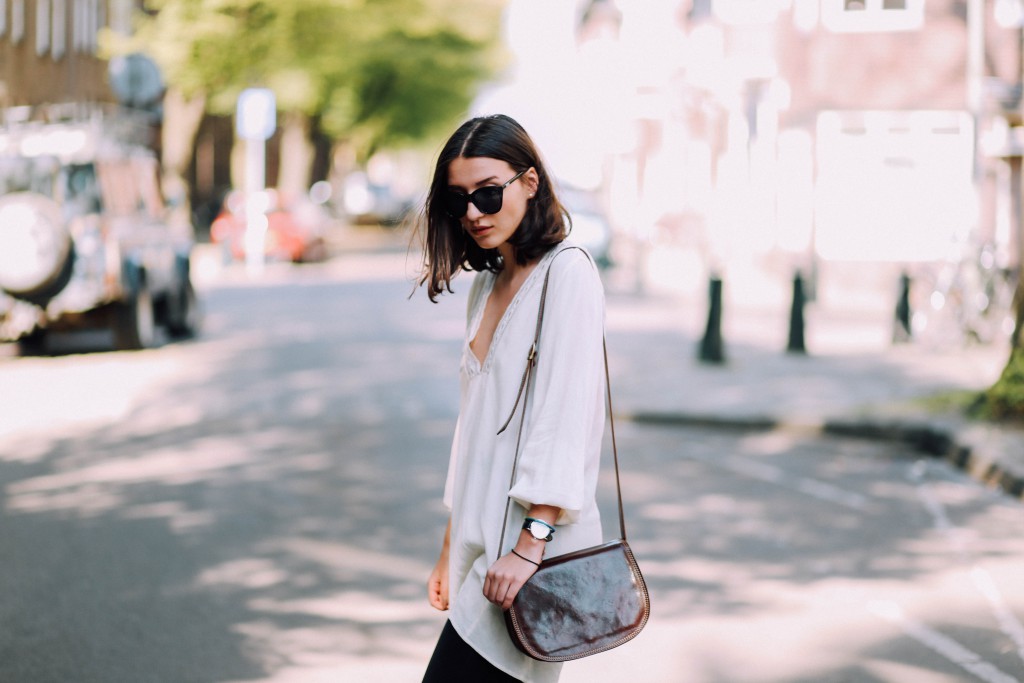 This is by far the most casual-gypsy-hippie outfit I will ever wear except maybe this  because I don't like to explore totally new terrain. Therefore you will not see me wearing flared jeans – culottes are the most trendy it will get on here. Still, when I saw this shirt / blouse thing at H&M it screamed buy me buy me – it's just so easy breathy. All the photos we took this week bring up the thought of "wanderlust" in my head. I wish I could just go on an endless road trip this summer!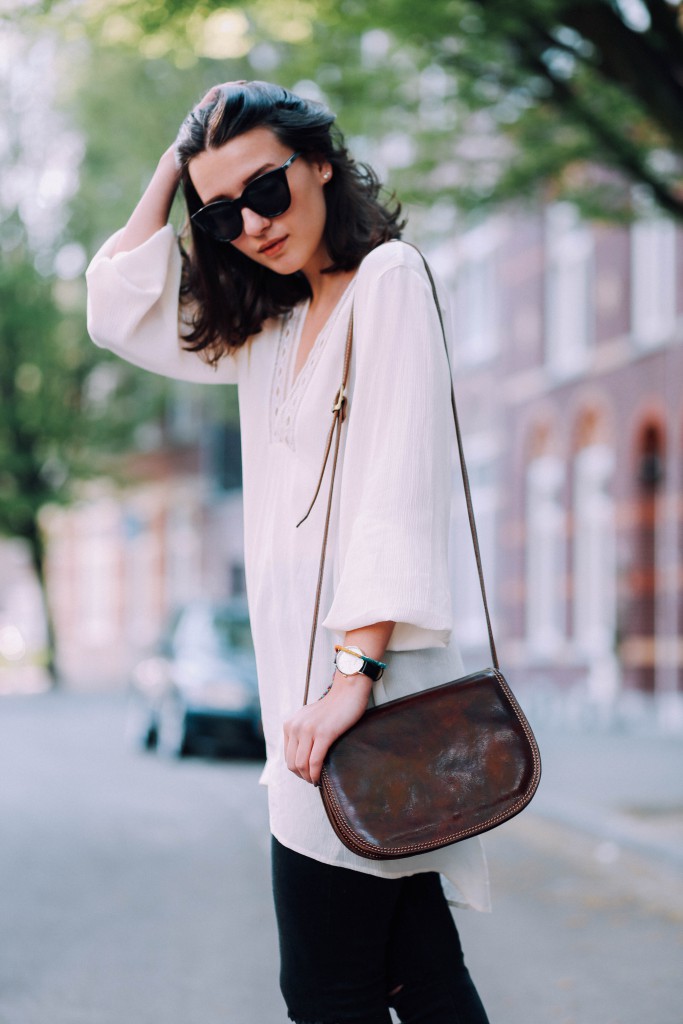 All photos taken by Elyse Isebia.