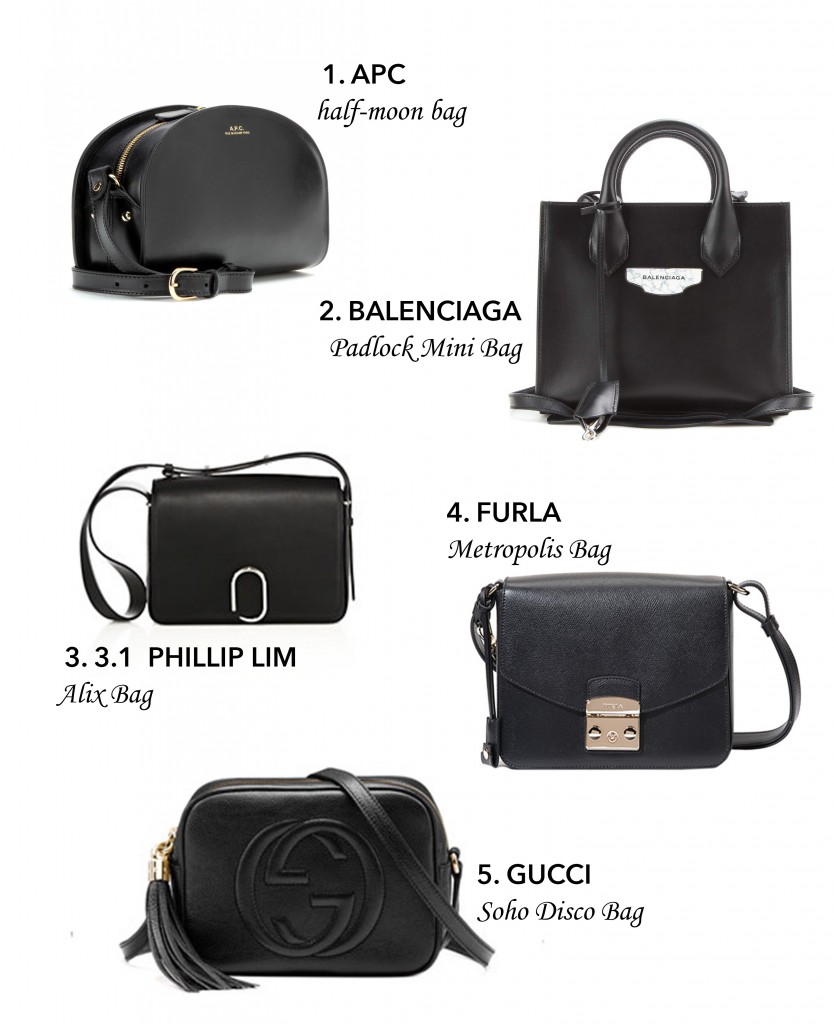 Since my first designer bag (the Kenzo Raindrop bag) was stolen from my apartment a couple of weeks ago I have been browsing through various online shops to find a potential new favorite black bag. I would just purchase the same bag again unfortunately it is sold out everywhere and Vestaire Collective as well as all the other high class second hand online shops are not helping either. Now I think a woman can never have enough black shoulder bags and that's why I am showing you my favorite 5 timeless bags today.
The Furla Metropolis and the APC Half-moon bag are definitely my current favorites but I am still a little sceptical about the golden hardware as I usually like to stick to silver hardware. They are probably also my favorite bags because they are timeless yet affordable even if you are a student like me.
Now if I didn't had to worry about the price of the bag all 3.1 Phillip Lim bags would join my wardrobe immediately – whether its the bucket bag or the Alix shoulder bag – the designs are always on point! I have also been crushing on the Gucci Soho bag as well as on the Balenciaga Padlock Mini bag, especially the later one makes my minimalist heart beat faster!
What's your favorite black everyday bag?