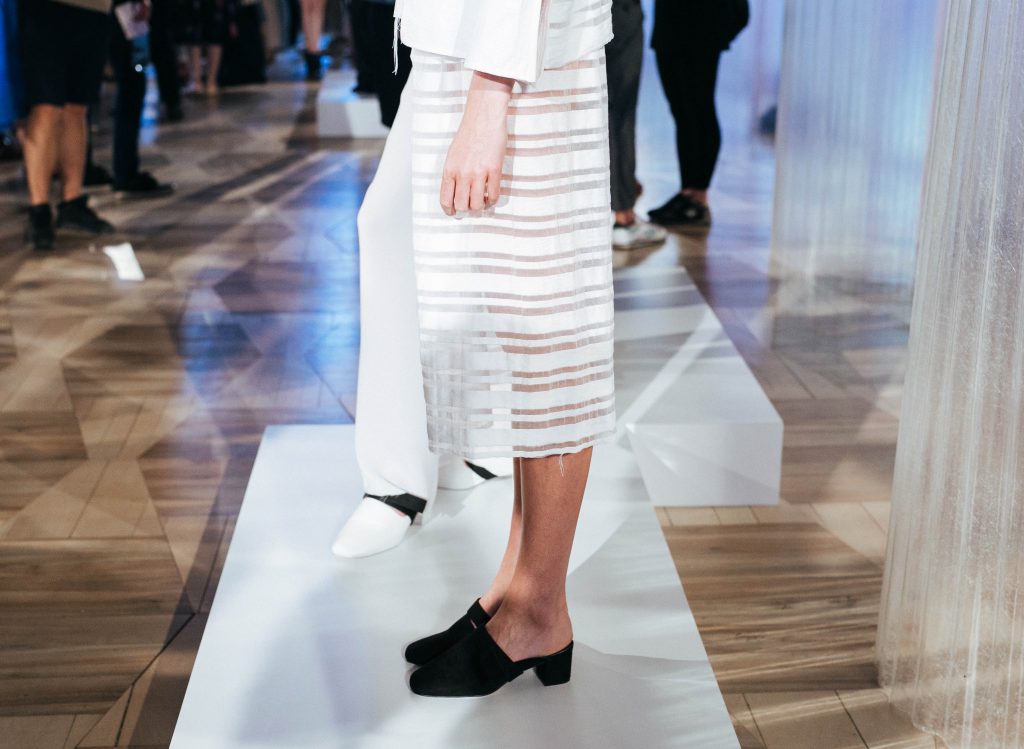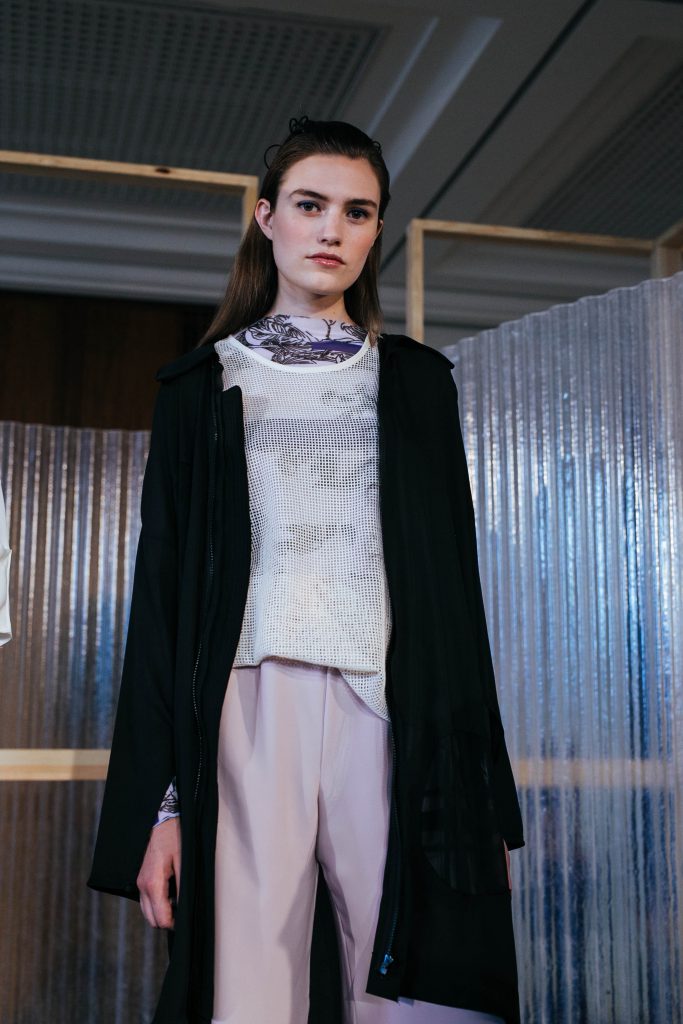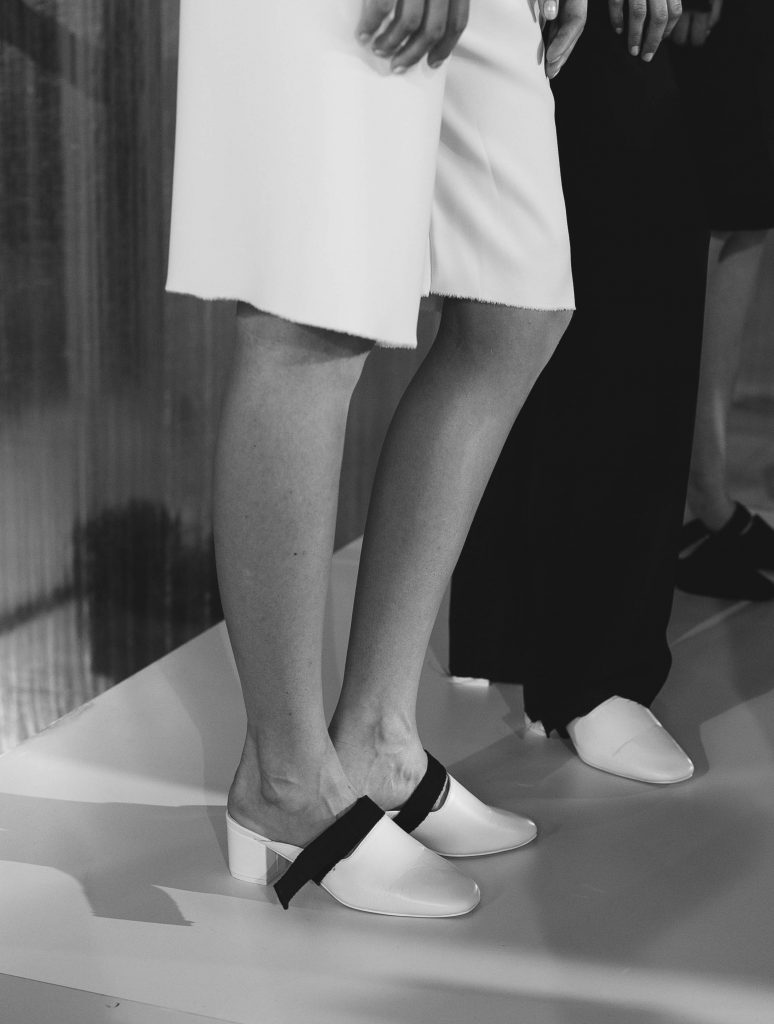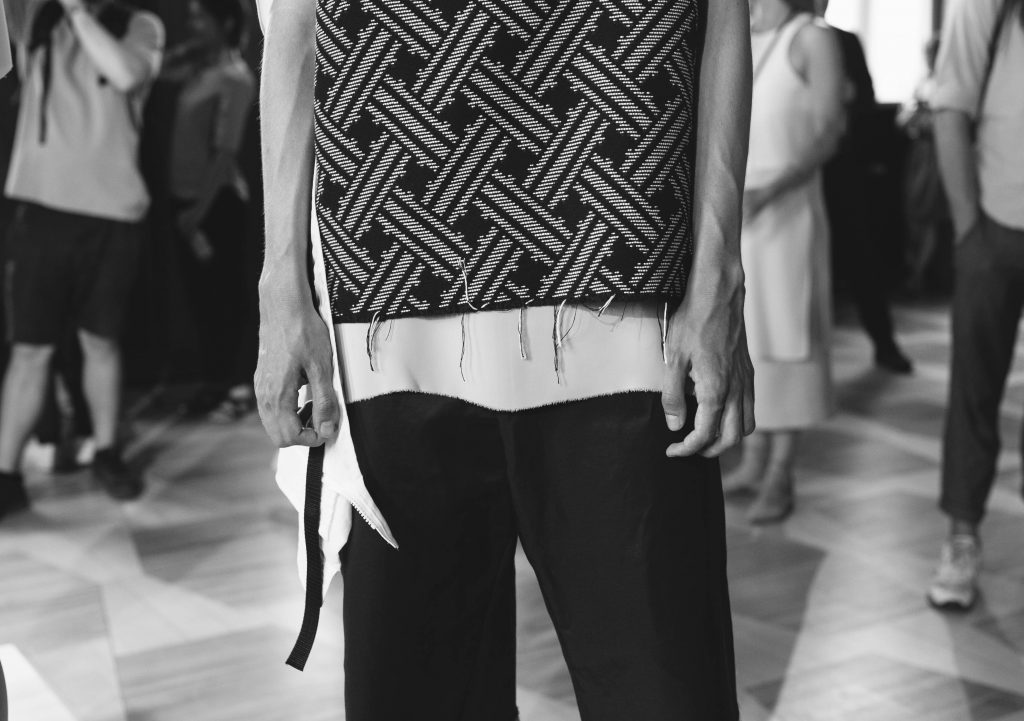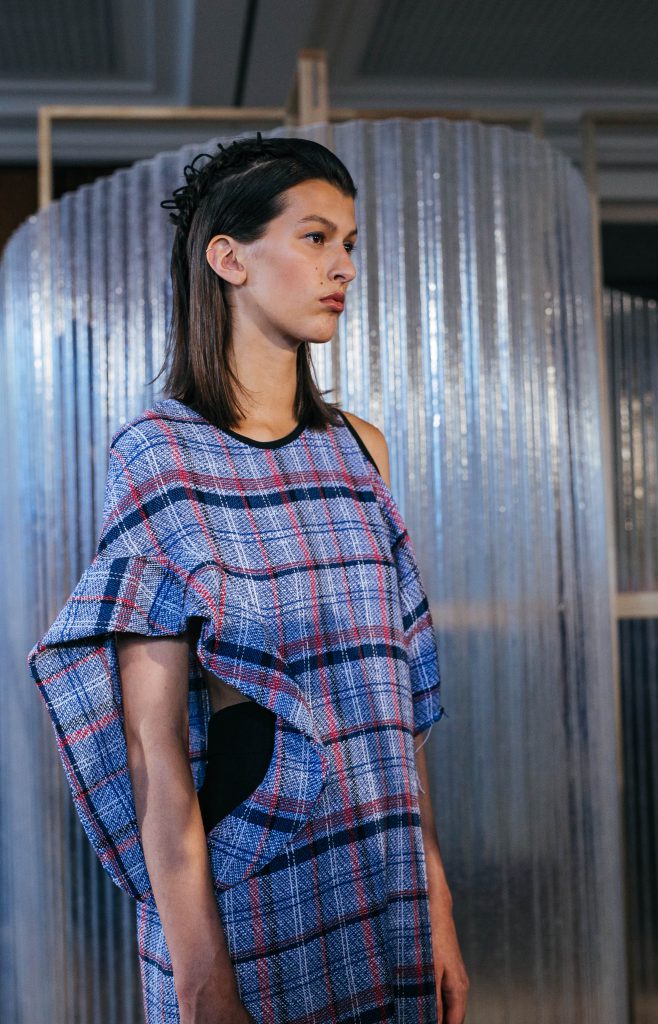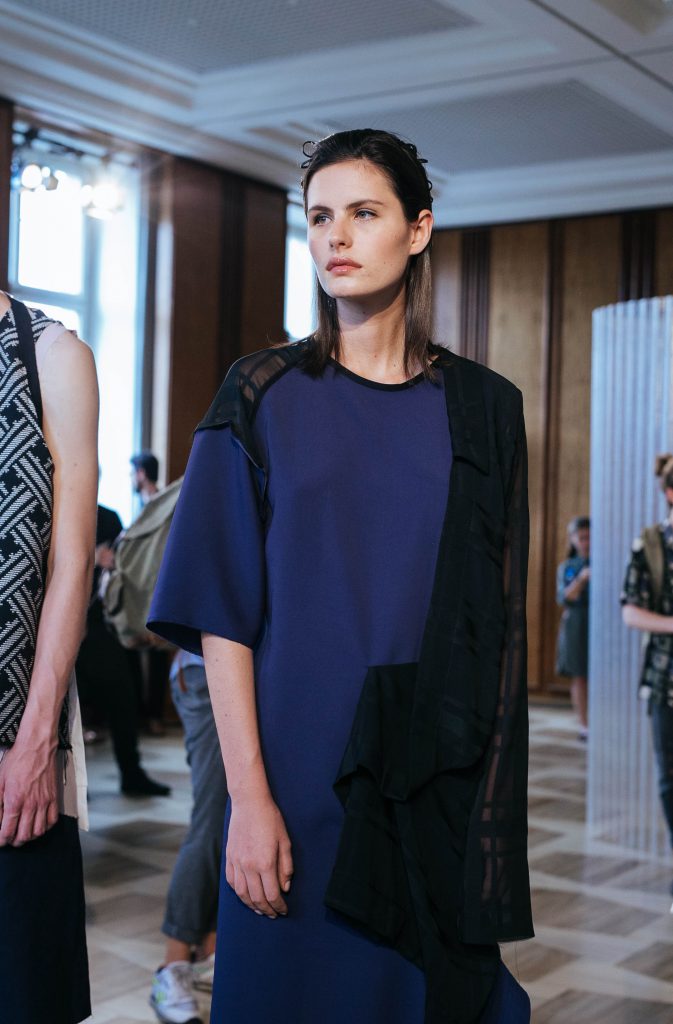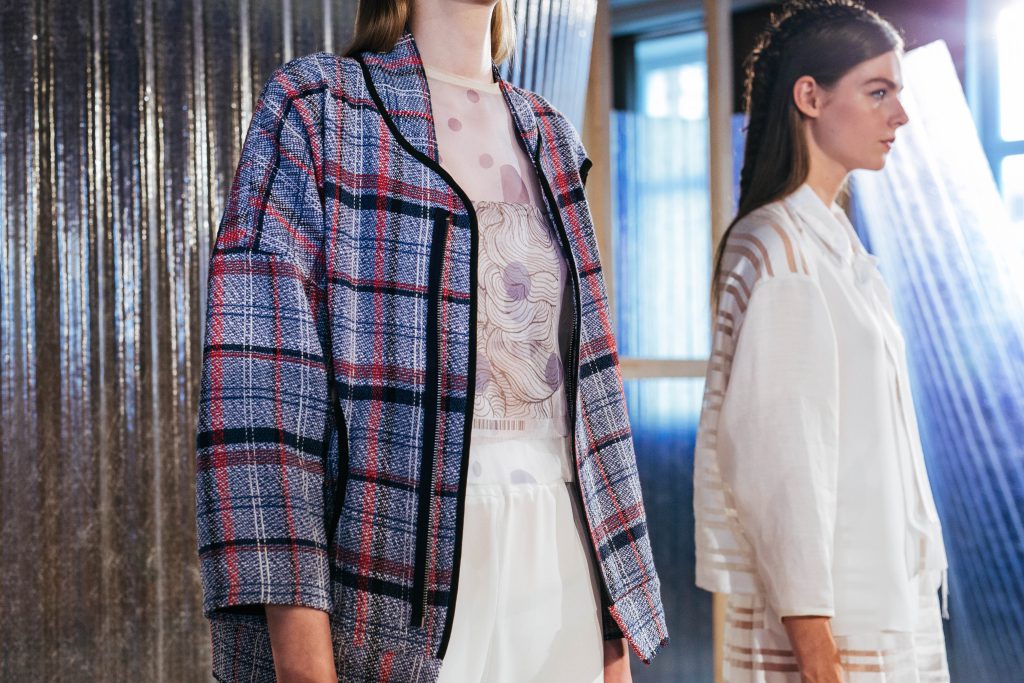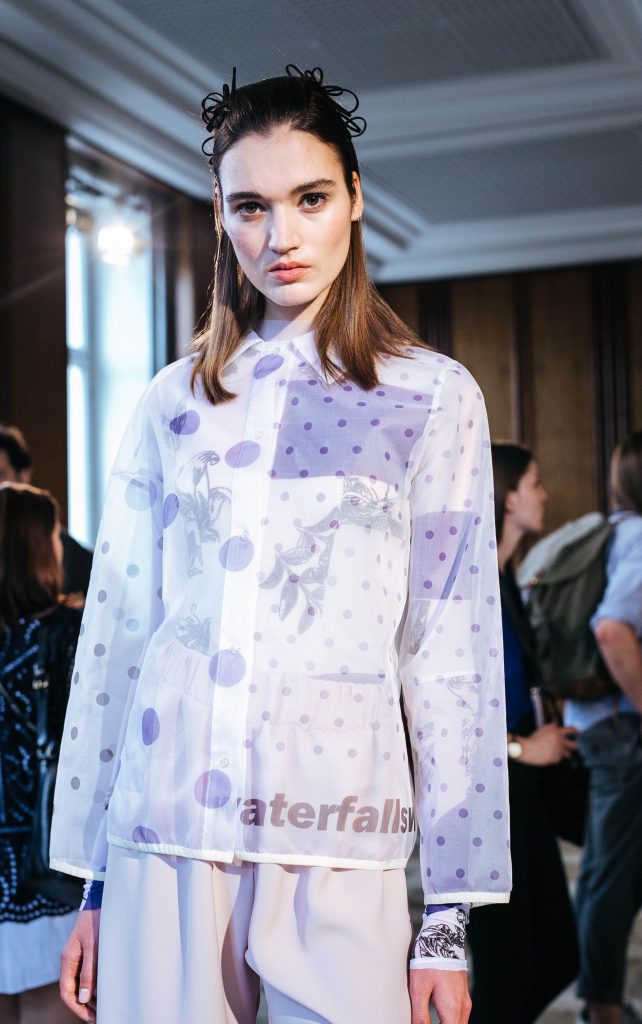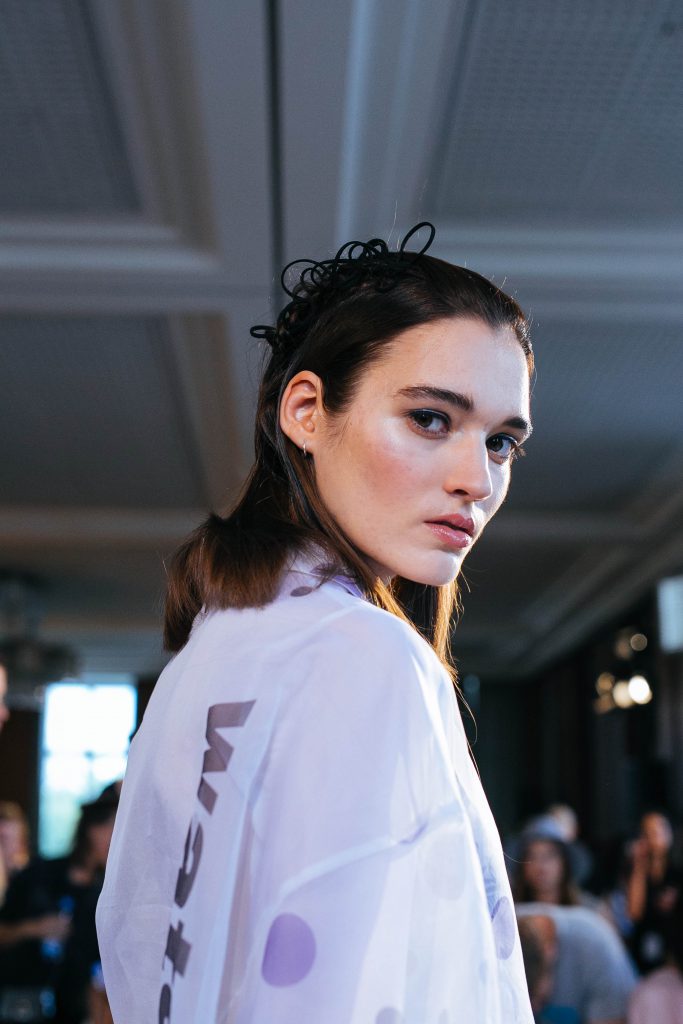 Vladimir Karaleev Presentation at Berliner Mode Salon
My absolute favorite event was the Vladimir Karaleev Presentation at the Berliner Mode Salon. The salon is located at the Kronprinzenpalais, a beautiful curated building. The presentation was held at the upper floors of the building with a stunning view into the garden area.
The new collection by Vladimir Karaleev was one of a kind. His designs are not conventional like a lot of the other shows I saw at MBFW Berlin last week. His beautifully layered pieces, the raw hems, the material mix and the color scheme created a collection full of must have pieces. The sheer white culottes with the raw hems as well as those perfect mules… he just knows how to get me.
As I see myself nowhere qualified to go on and on about how beautiful the collection is in a way that is both interesting AND entertaining  I will let the photos do the talking. Thanks for having me at the presentation!