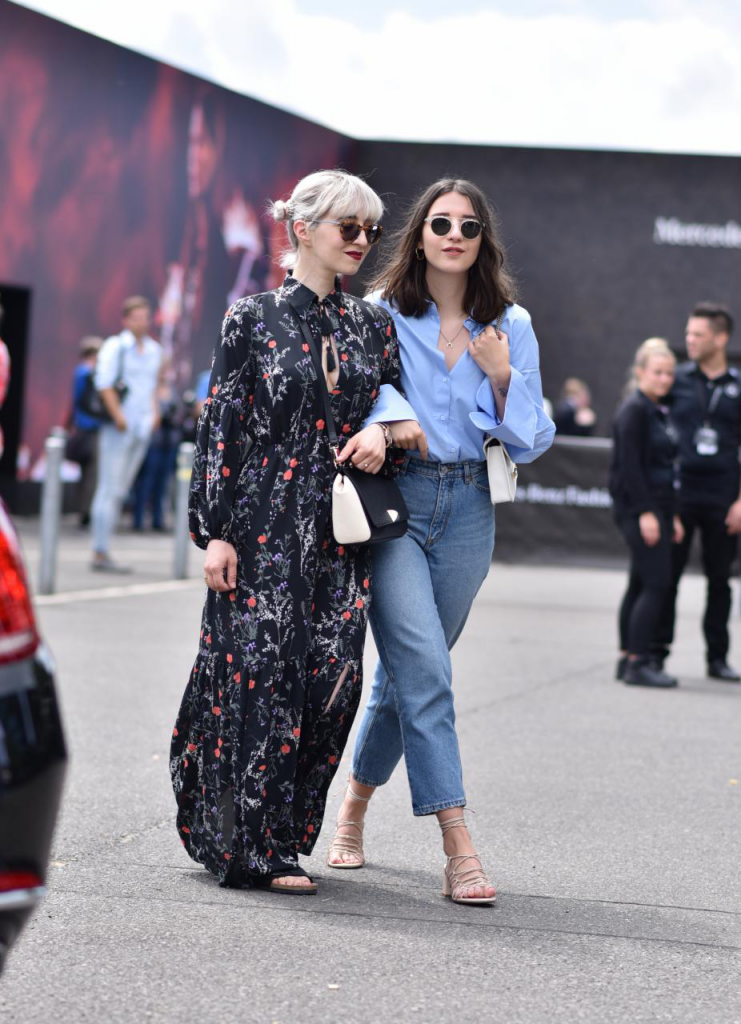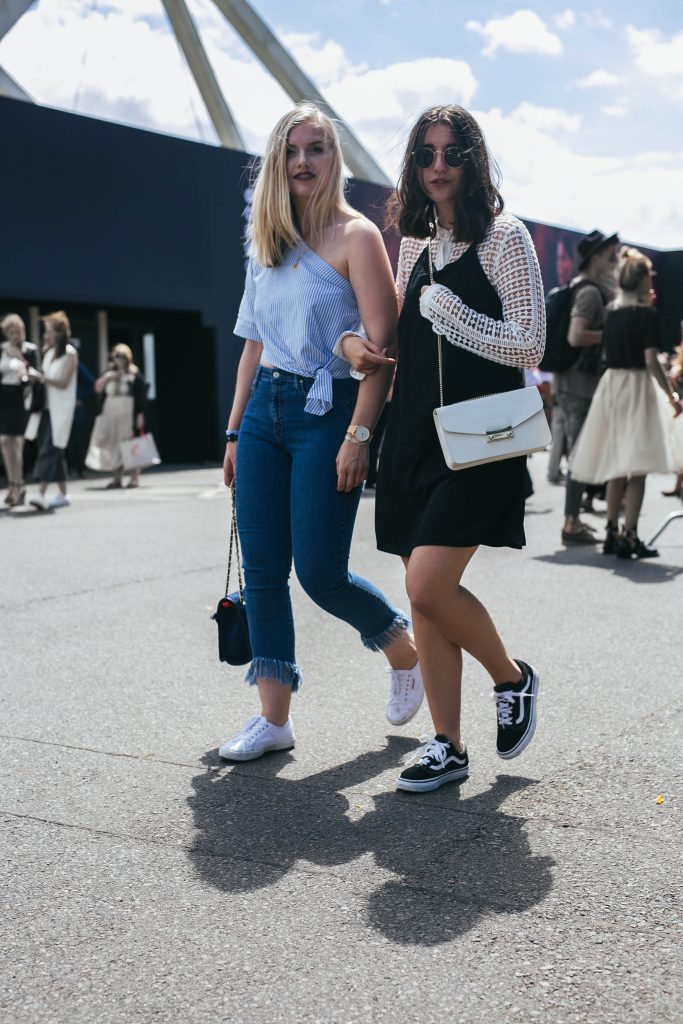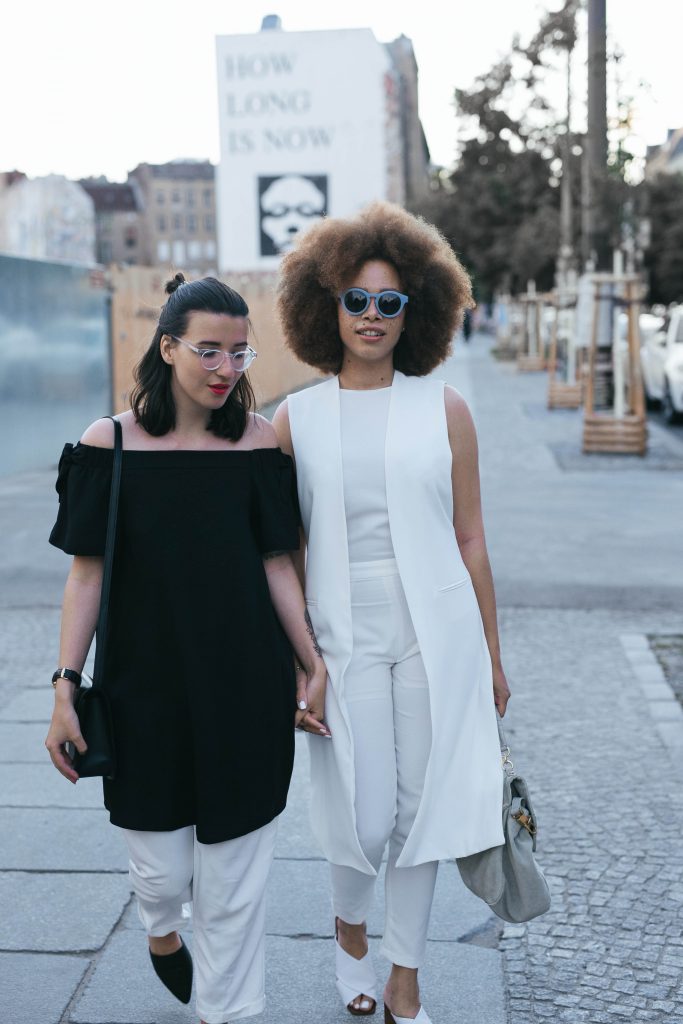 First Day of MBFW Berlin with Esra
Second Day of MBFW Berlin with Eva
Second Night of MBFW Berlin with Fatima
As most of you probably know by now I visited Berlin Fashion Week last week. As it was my first time at Fashion Week I was a little nervous and didn't know what to expect. Luckily, my blogger girls and boys Esra, Diana, Patrick, Eva, Fatima and many many more are already used to the hustle that fashion week brings with it and promised everything would go just fine. Indeed it did go just fine and reality didn't take all the magic away from the actual event. Besides, I loved seeing old friends again and making some new ones while attending fashion week!
Now this is the first of two maybe three posts about fashion week – I would love to know if this is even something you would like to see on the blog or if you really couldn't care less about the presentations and runway shows at MBFW Berlin. Personally, I thought it was such a lovely experience. I think many people go to fashion week so that they can say "oh I have been to fashion week" and to be seen there and maybe to be photographed by a streetstyle photographer and end up in a magazine. For me on the other hand it's all about the art of fashion and that's also why my absolute highlights were the more innovative and daring presentations and runway shows.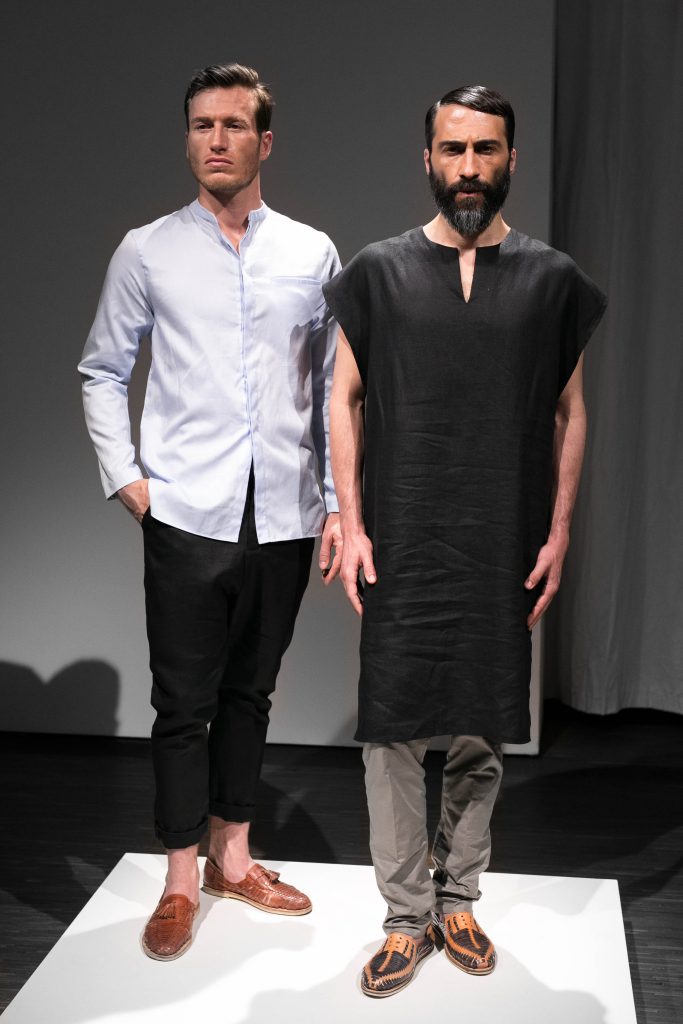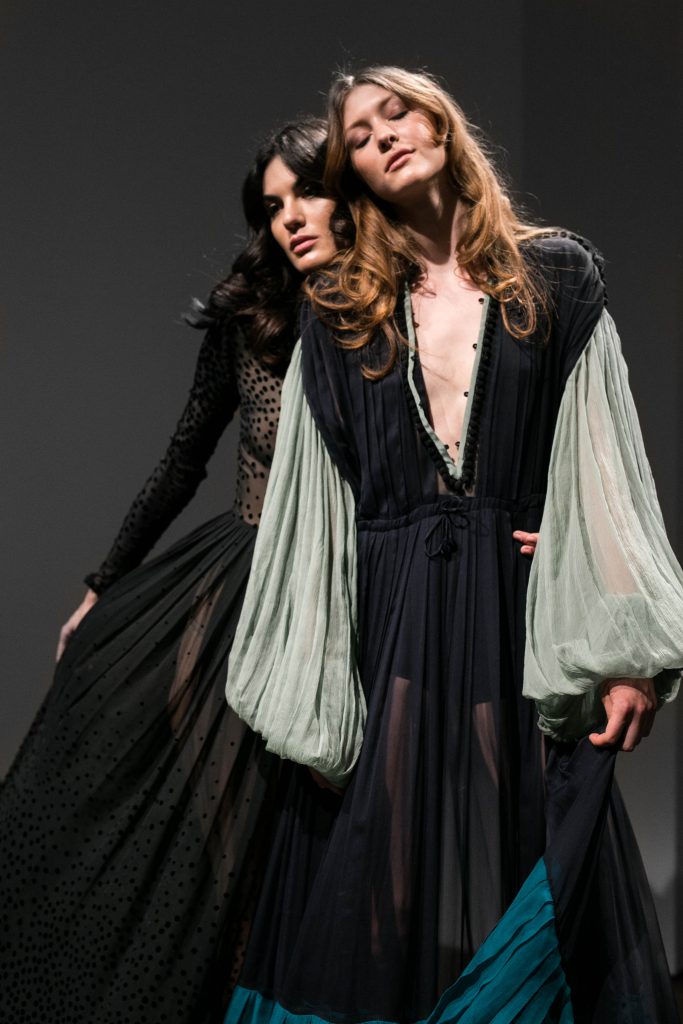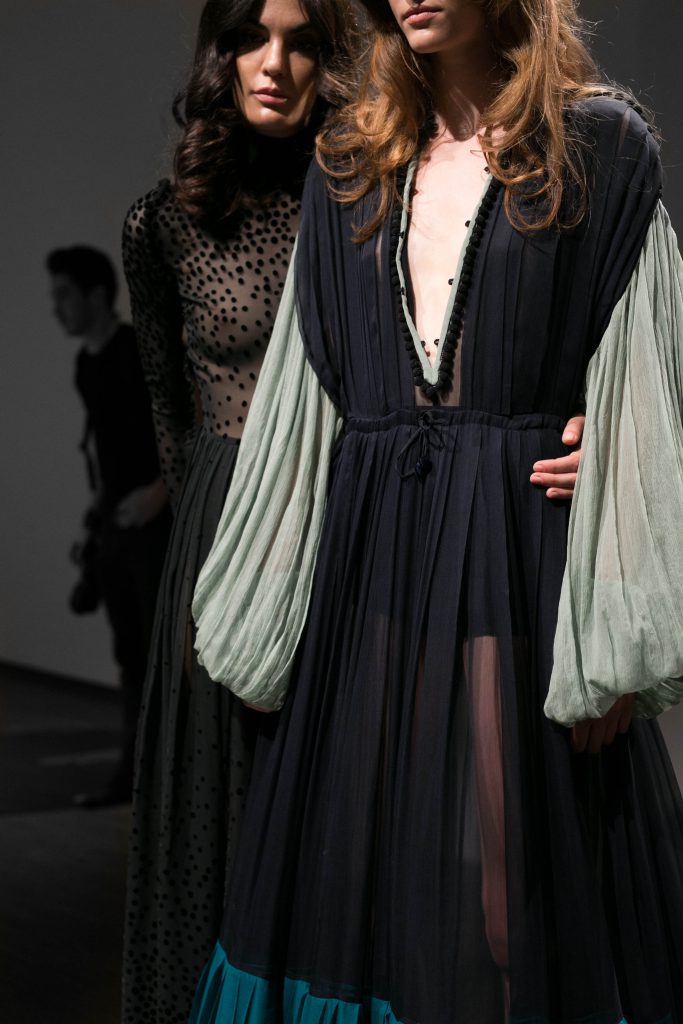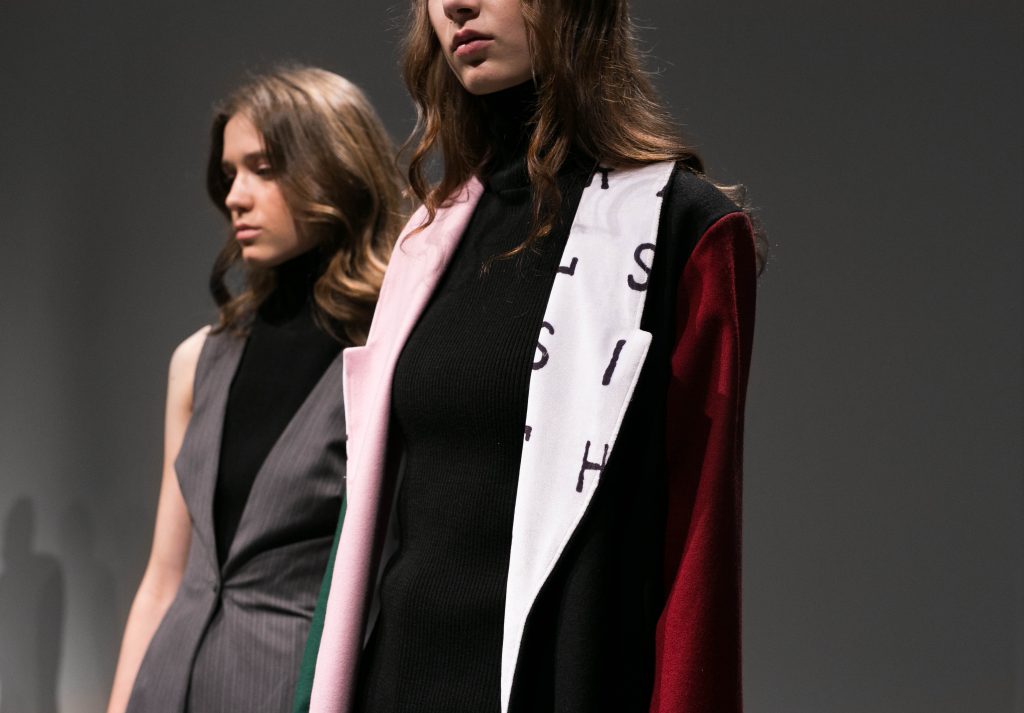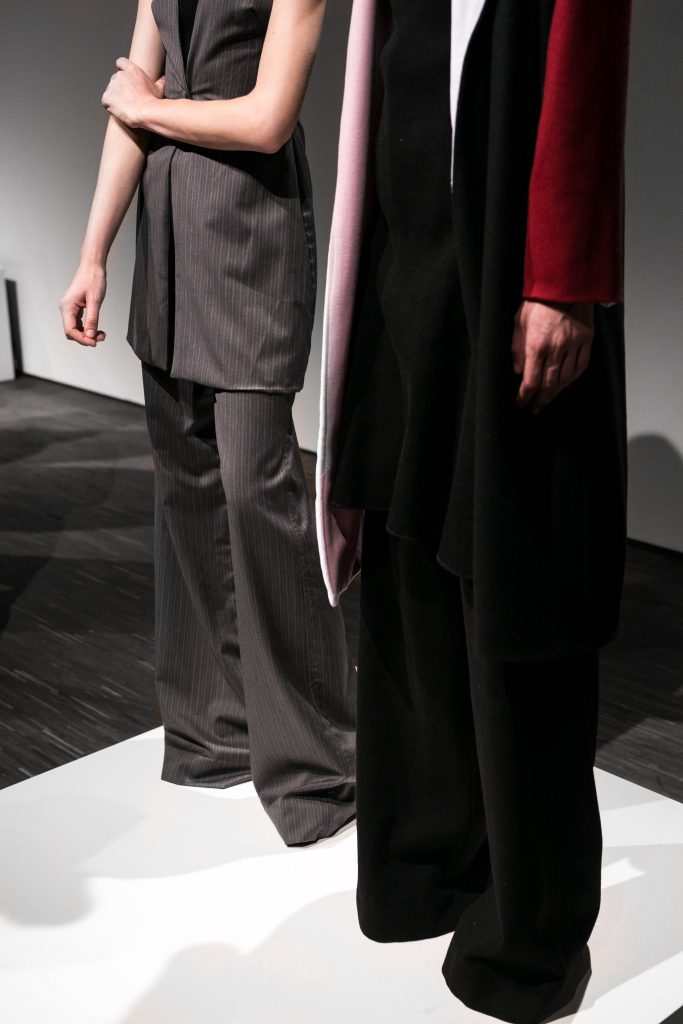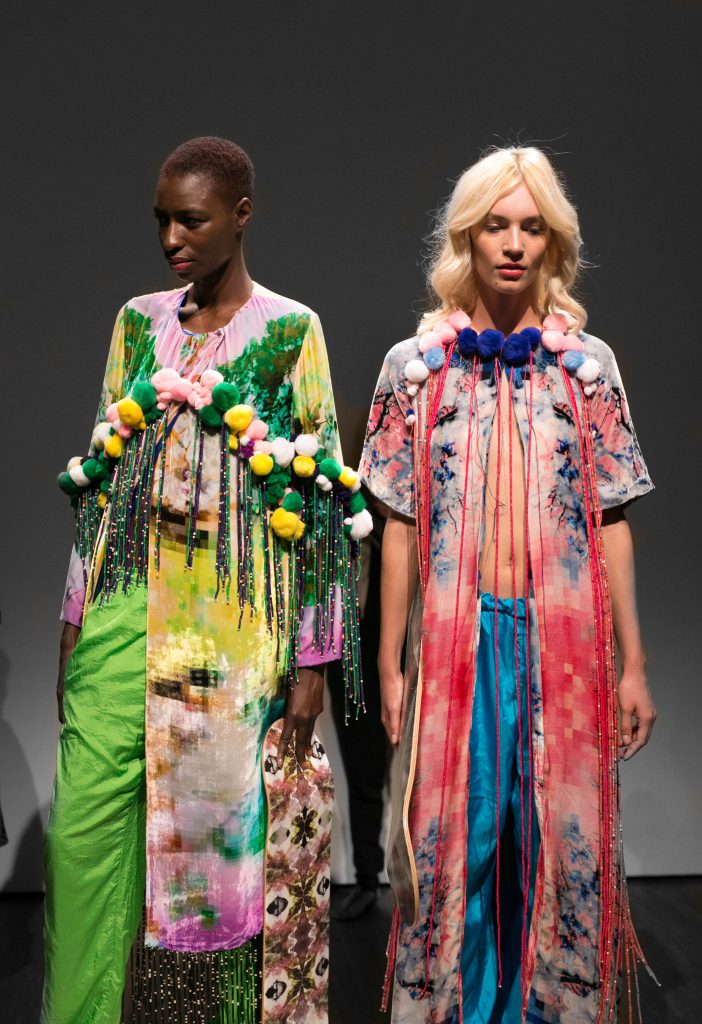 Second Day MBFW Berlin Mexico Fashion Design Presentation
The first presentation was the Mexico Fashion Design Presentation at the Collectors Room, it featured different emerging Mexican Designers and even though I did love all of them there were a few that just stand out. It was great to be able to see most of the designers there as well and have a talk with some of them. The dresses by Krisgoyri were dream dress material – the models presented them perfectly showing the structure and how the dresses move while you wear them. The Pack is a mens' brand to watch – their clean lines and beautiful materials caught my attention and the models did the rest. Yakampot was another designer that caught my attention as it used wide silhouettes (my favorite!) and a lot of flares. Just look at that beautifully tailored grey suit and you know what I am talking about!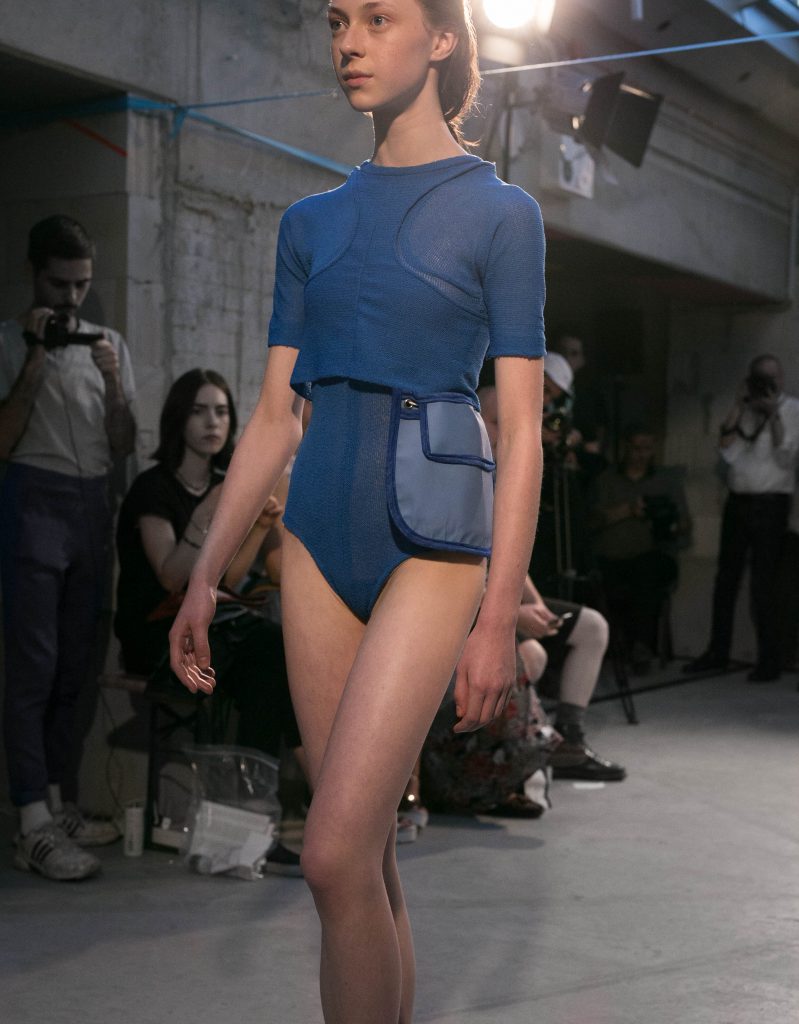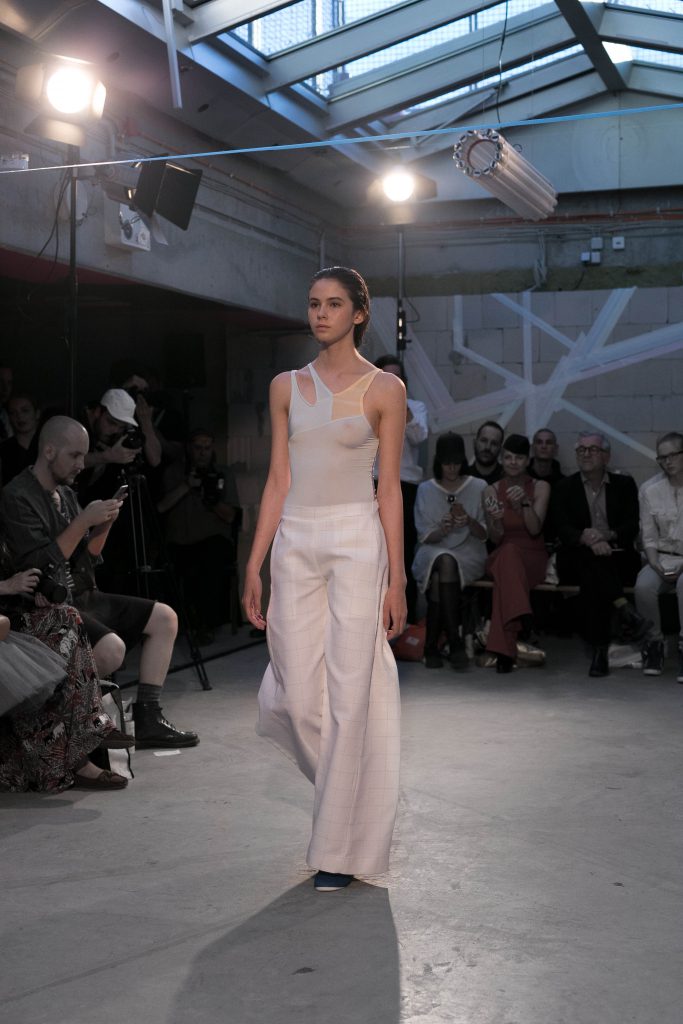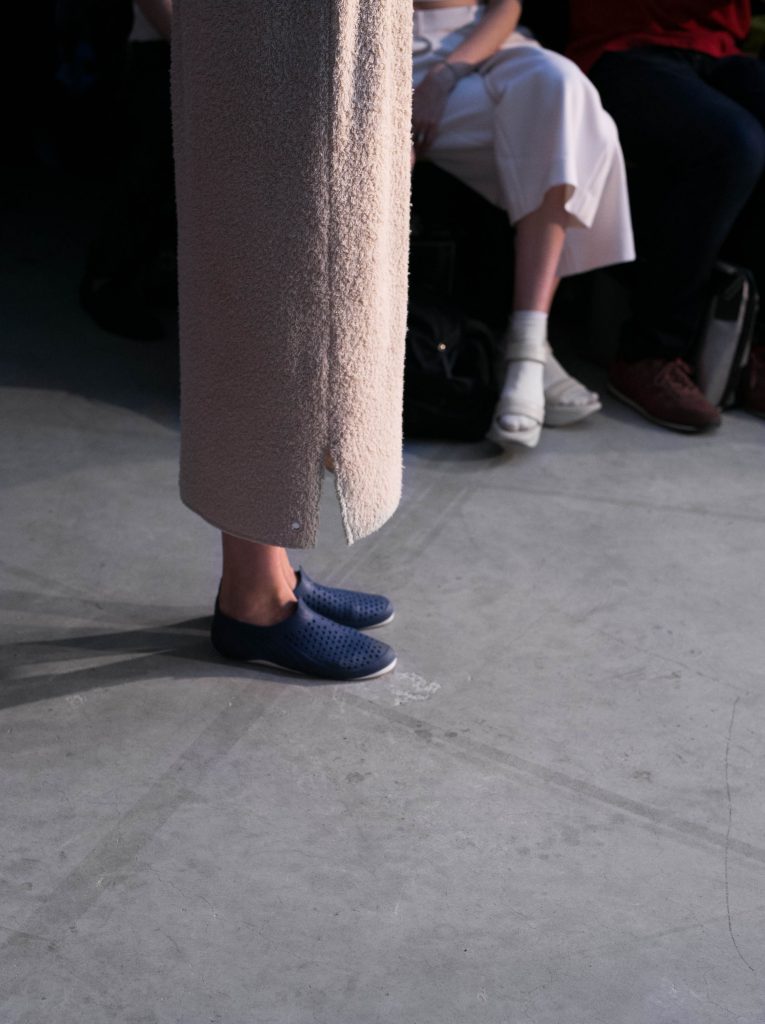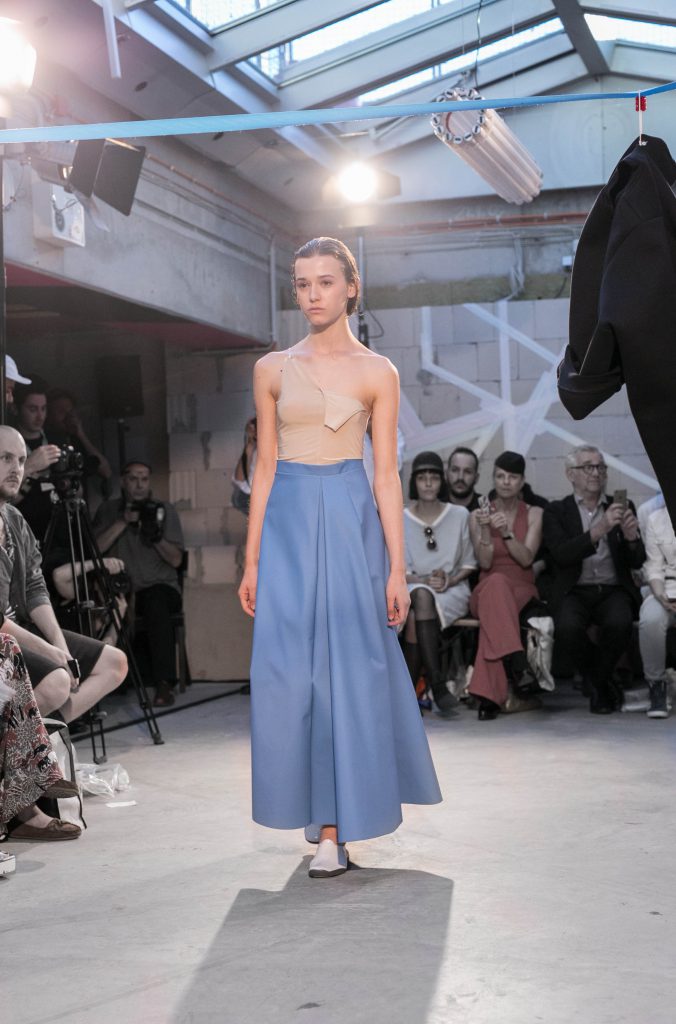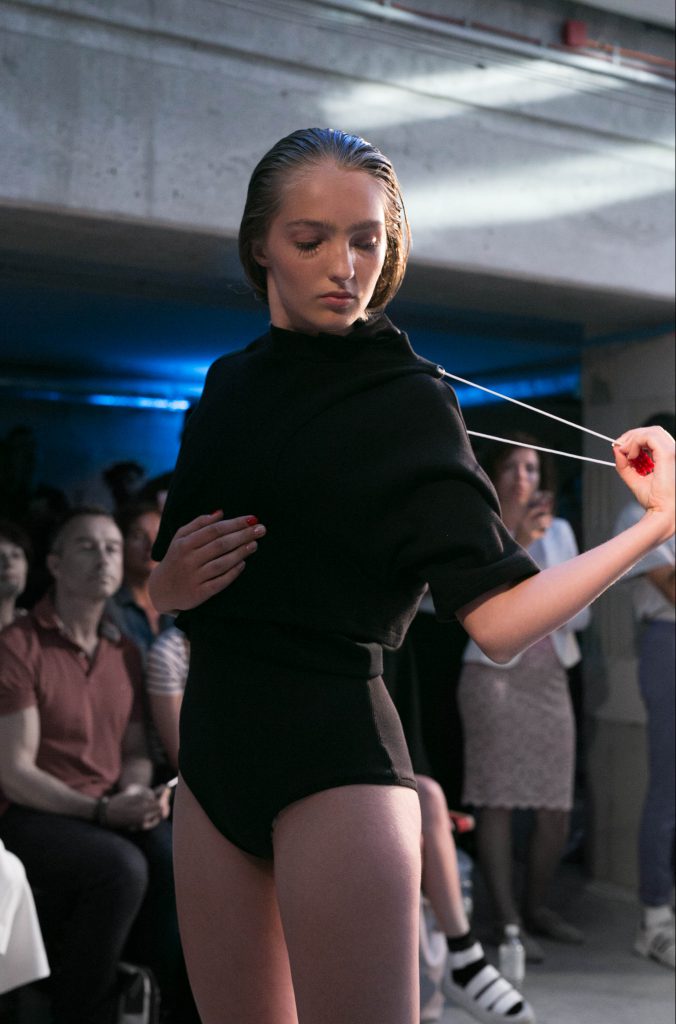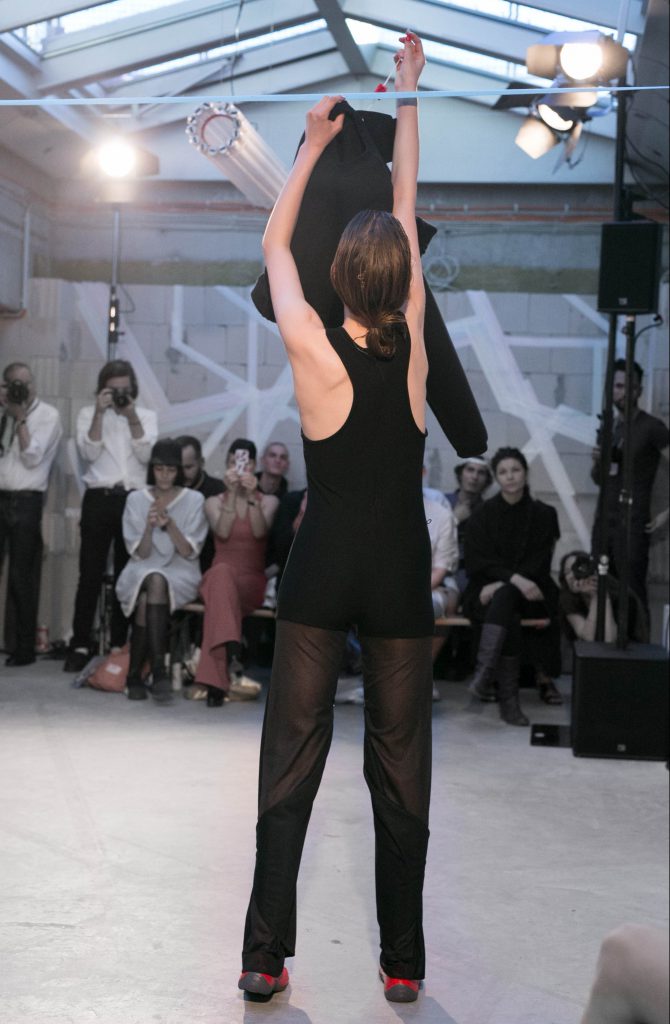 Second Day MBFW Berlin Sample-cm Runway Show
Another highlight on my second day of fashion week was the Sample-cm runway show at the generator venue. The industrial flair of the location and the innovative runway show just added up to such an amazing experience! It might have helped that I met one of my favorite blogger girls Fatima in front of the venue – she is the most gorgeous, fun and straight up beautiful person! But let's get back to the show shall we? The models put on and off some of their clothing while walking along the catwalk and while it was surprising at the beginning it worked so well with the concept of sport luxe that the designer created for her collection. I absolutely loved the catwalk presentation, the models, the designs and the audience!
P.S.: I have decided to make a whole post about the Vladimir Karaleev presentation at the Berliner Mode Salon on my last day of MBFW Berlin as it would just make this post way to long for you. Hopefully, it will be going online tomorrow already – so stay tuned!