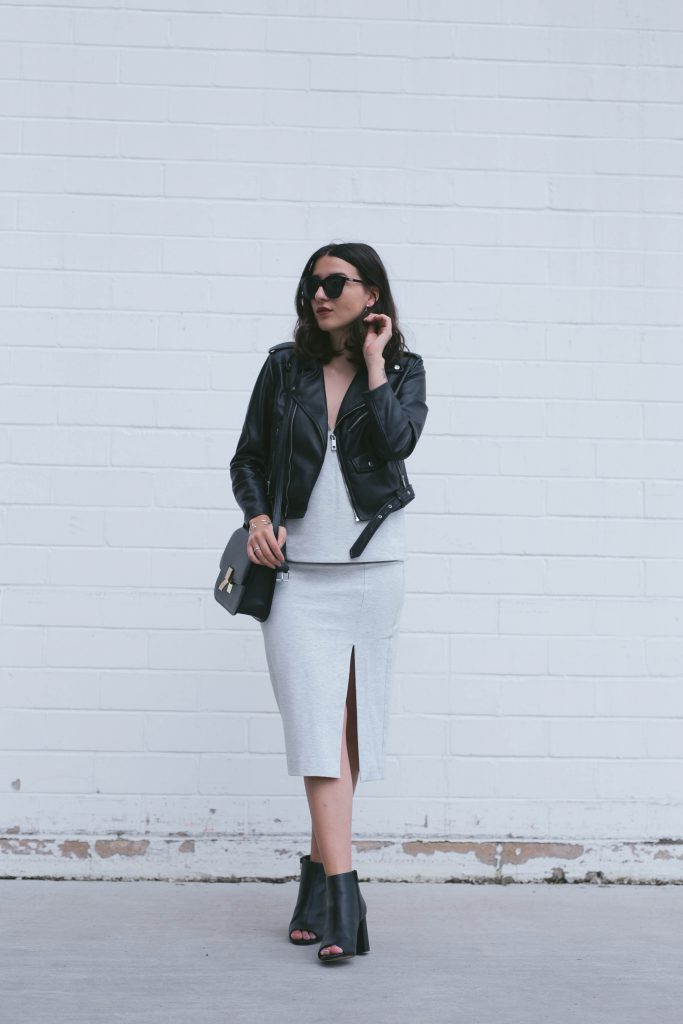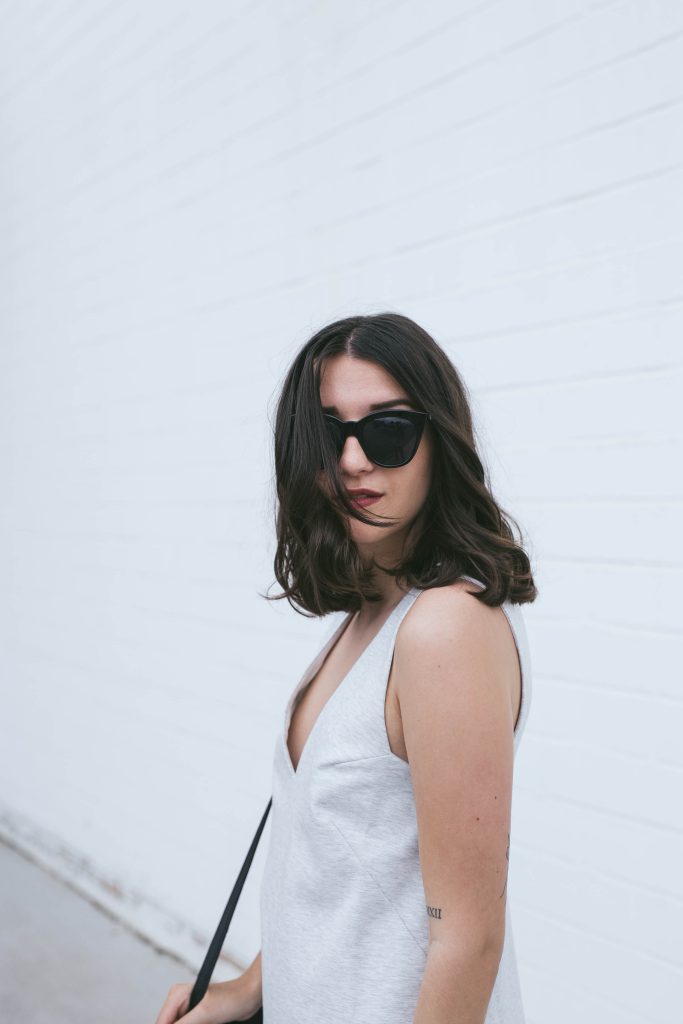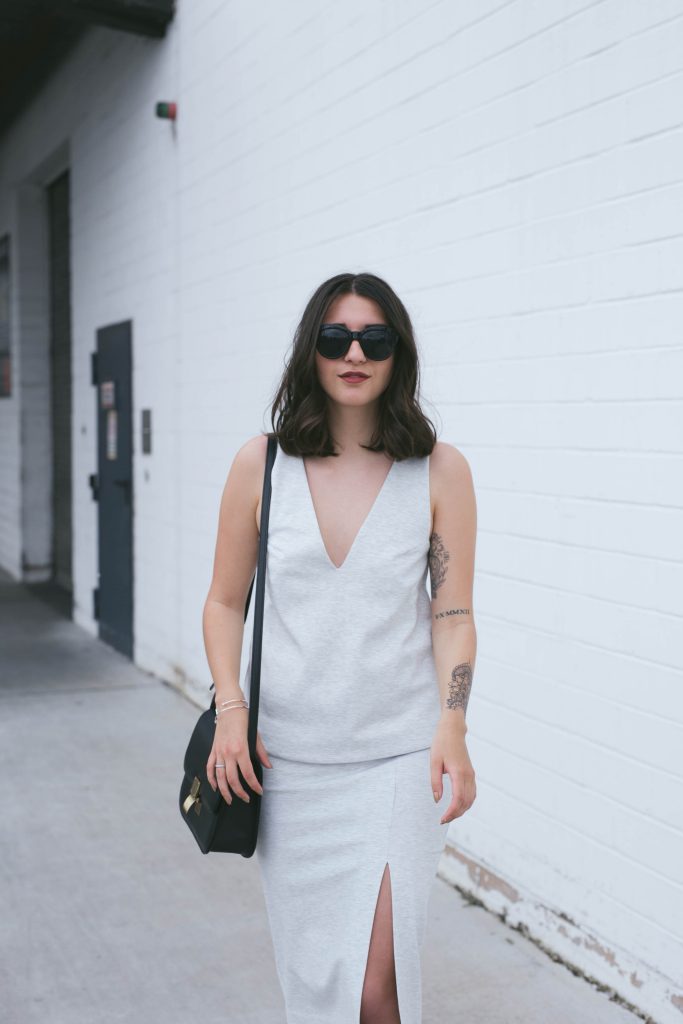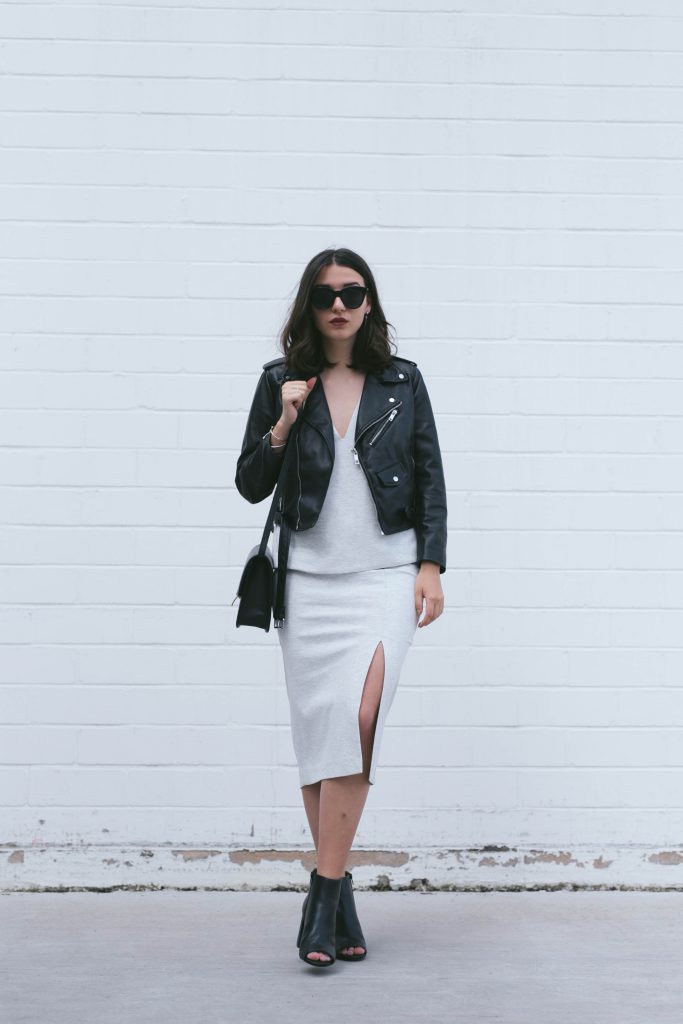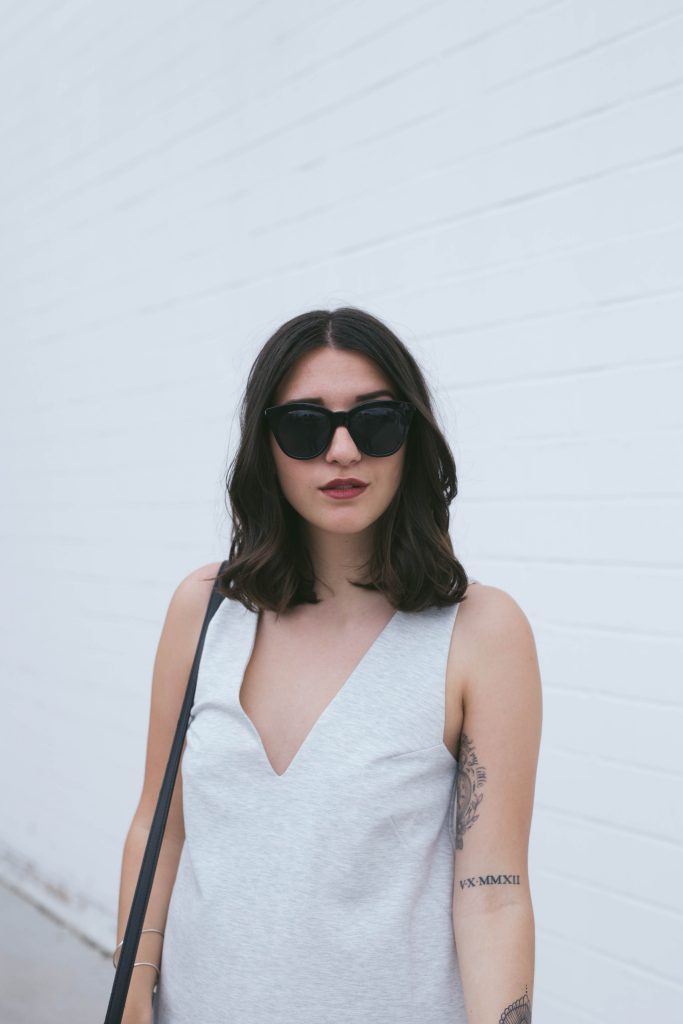 Jacket – Zara  |  Top – c/o Shilla the Label  |  Skirt – c/o Shilla the Label  |  Sunglasses – Lespecs
Heels – c/o Next  |  Bag – c/o Minusey  |  Jewelry – c/o Madeleine Issing
Yesterday was my last day at Berlin Fashion Week and I was wearing this beautiful set by the Australian designer Shilla the Label. I had always been a lover of their clean silhouettes and their special eye for detailing. Therefore, I was thrilled to be able to wear on of my favorite Australian labels to Fashion Week in Germany. The set I am wearing has the softest yet thickest sweatshirt material and I love the v-neck which adds the perfect amount of sexiness to the look. Not only did I get complimented on the look a lot but I also felt so comfortable in it – the material is a dream. The combination of comfort and style is something really important during Fashion Week as you often only get to choose one of the two!
On my second day I styled a beautiful white lace blouse by Shilla the Label with an easy black cami dress and my beloved old skool vans. You seemed to love it on Instagram! Due to my hectic day and a bursting schedule I didn't manage to get a lot of photos with this look.
Hopefully, I will be able to show you more and more minimal labels to watch in the next couple of months. I have been playing around with the thought for a while now and there will probably be a new category created on basicapparel.de soon. I love finding new labels and to share them with you. There are so many amazing labels that people around me have never heard about, which I think is a shame! I am lucky enough to have this online platform and I would love to use it to give labels I love a place to be discovered by more and more people.