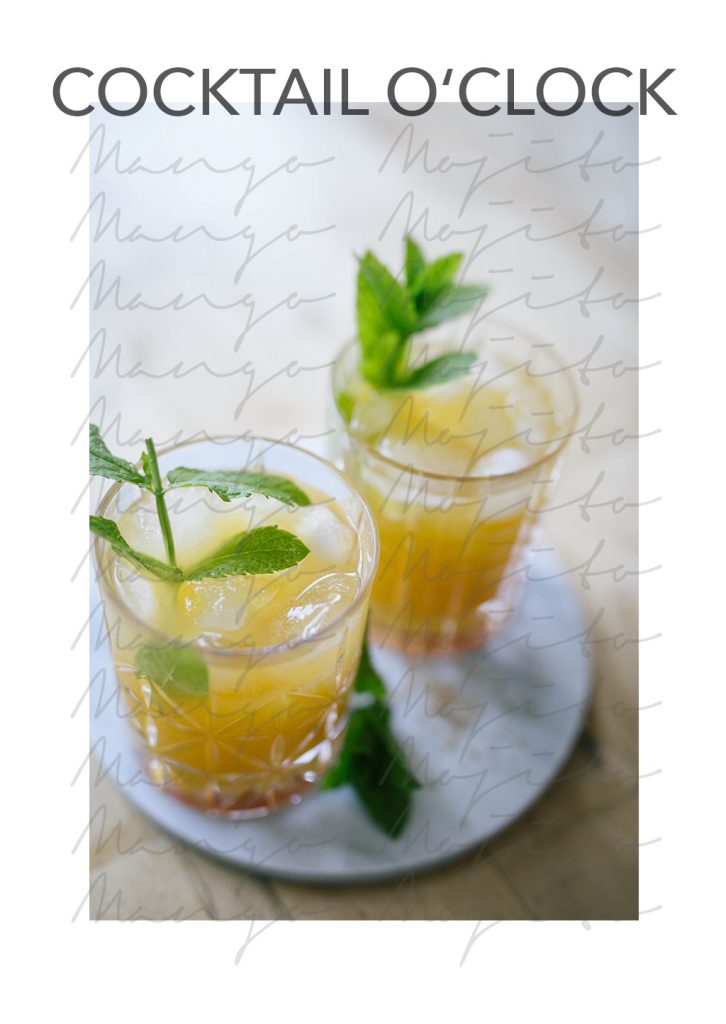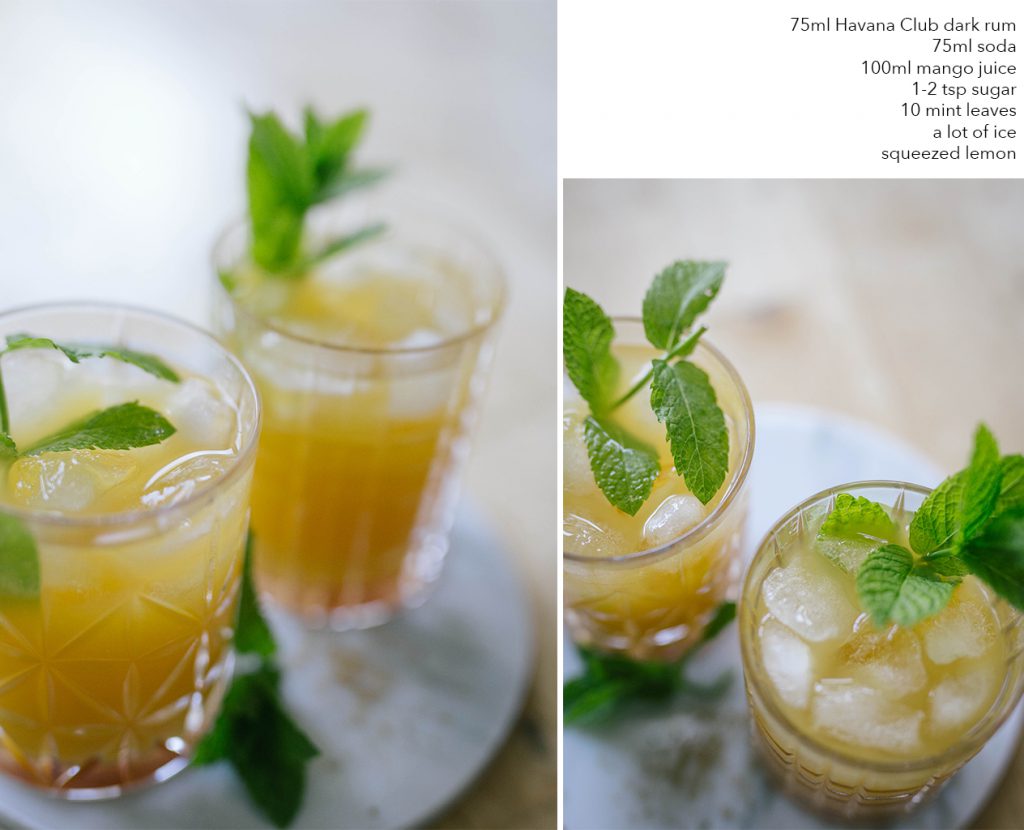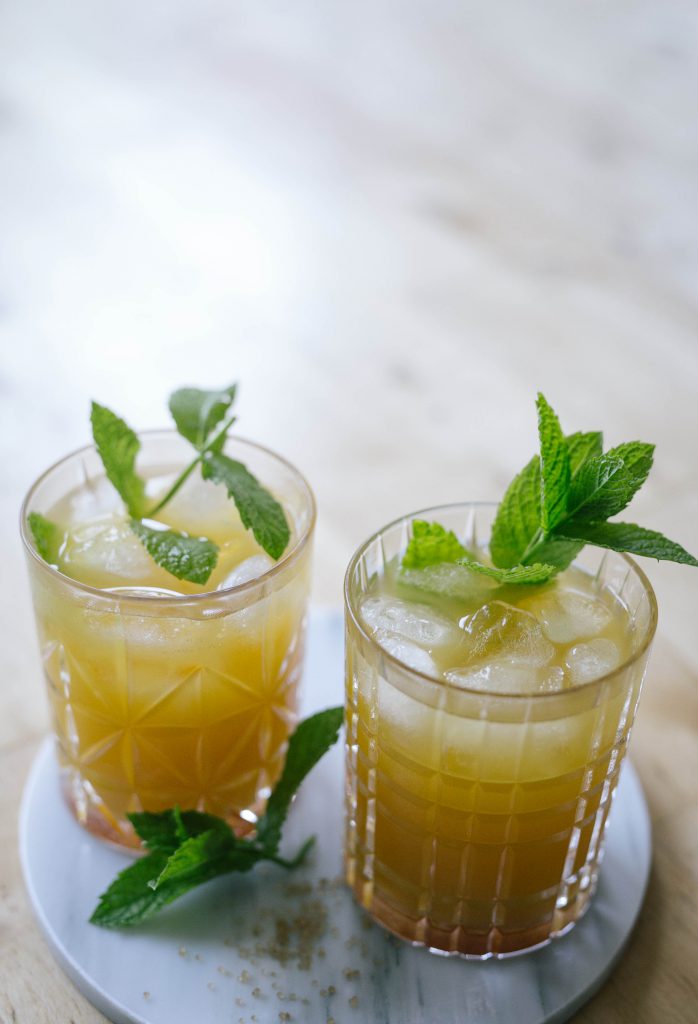 Today's post is a bit different to the usual fashion oriented topics. But besides fashion and interior I also like food & beverages! I was feeling like making cocktails on Sunday for the soccer match for me and my family et voila these Mango Mojitos were created by yours truly!
To be honest these are super simple to do and that is probably also why I managed to actually do them right! As we still had Havana Club dark rum in our fridge I was trying to find a nice cocktail that features it as a main ingredient. Thanks to google I quickly found a cocktail that matched my preferences and the only thing I didn't have at home was the mango juice. I would say that all other ingredients can probably be found in nearly everyones kitchen – definite plus! The Mango Mojito is a very summery cocktail and I love how the mint takes away some of the sweetness of the mango.
The ingredients needed are the following:
75ml Havana Club dark rum
75ml soda
100ml mango juice
1-2 tsp dark sugar
approx. 10 mint leaves
ice (preferable crushed)
squeezed lemon
What's your favorite summer cocktail? I feel like I will be doing a lot more cocktails this summer!