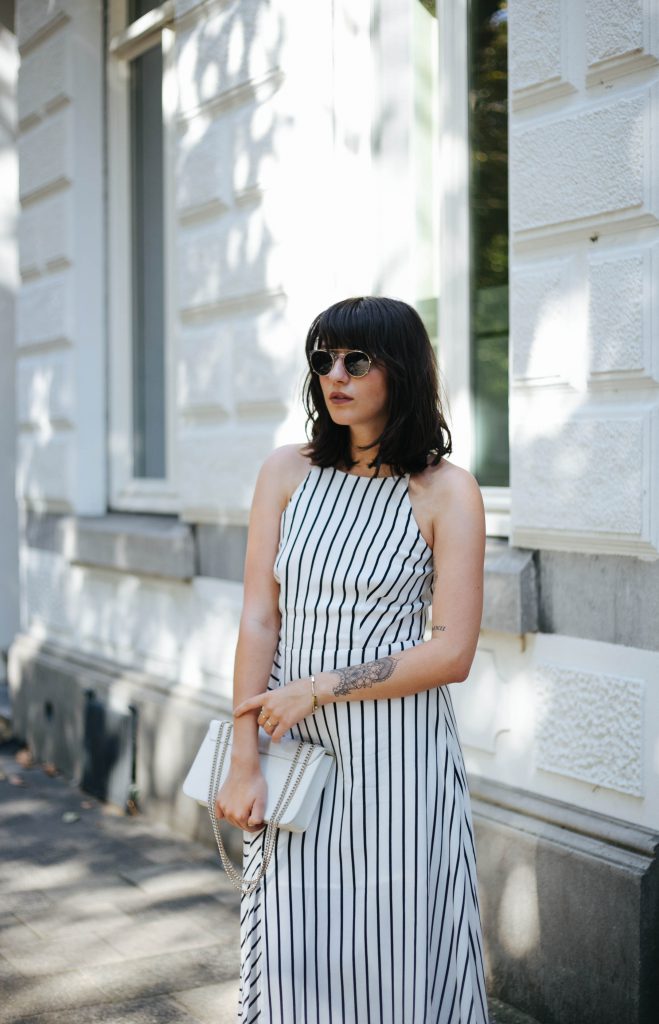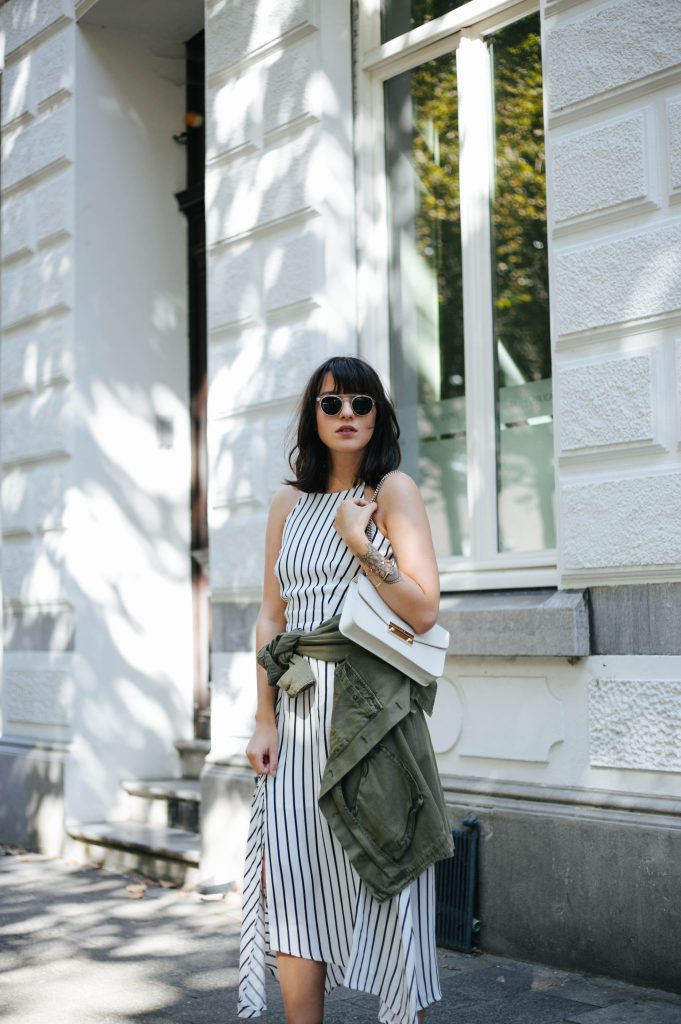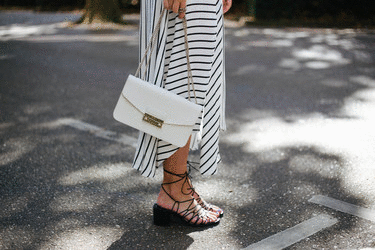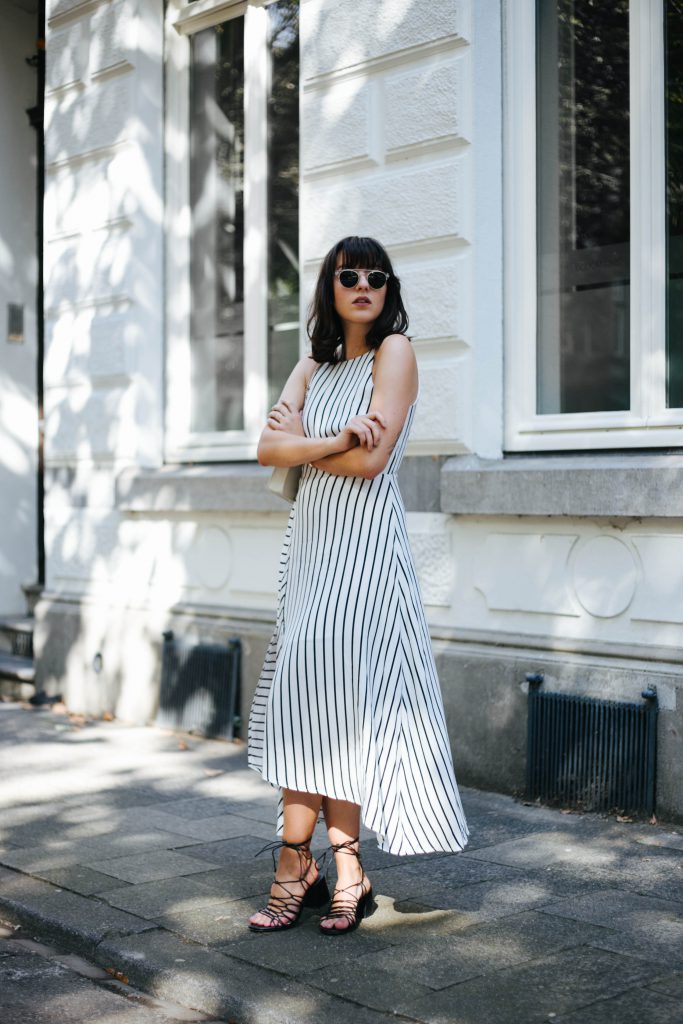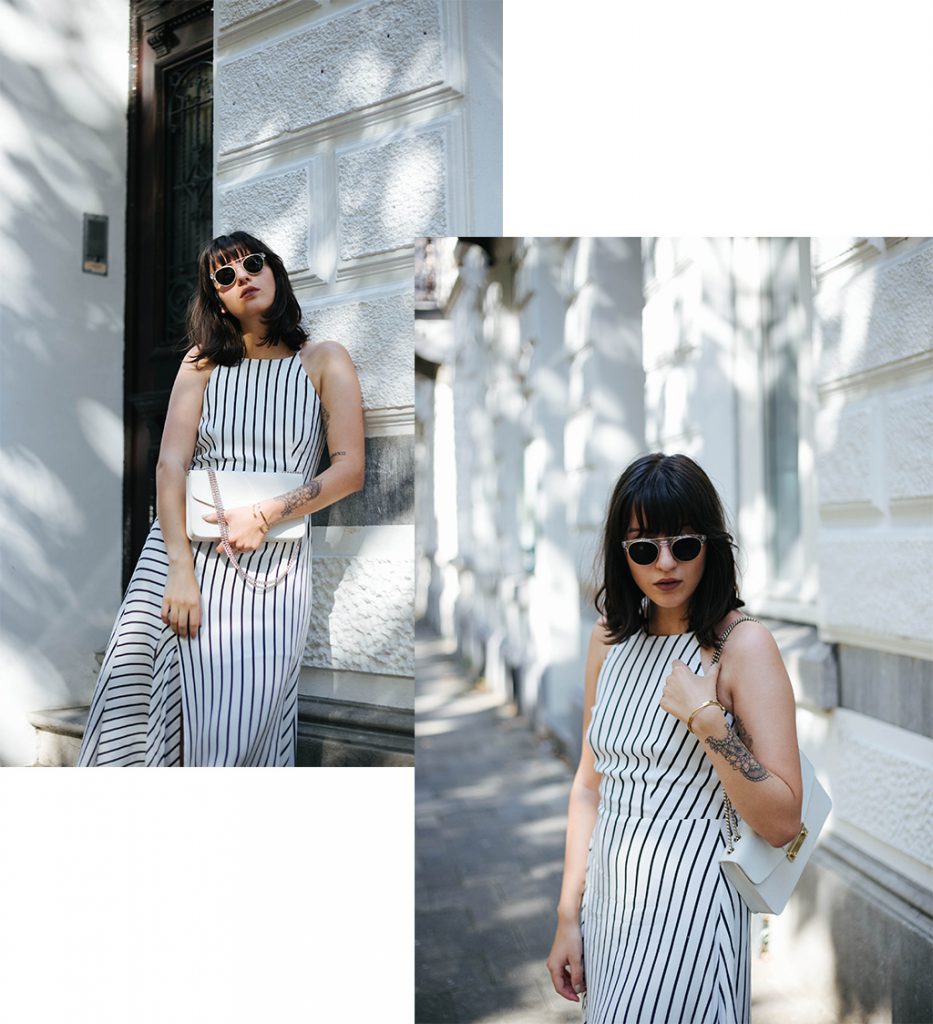 Dress – c/o Shilla the Label  |  Jacket – Zara  |  Bag – Furla
Sandals – Mango  |  Sunglasses – c/o Ace&Tate  |  Jewelry – c/o Madeleine Issing
The last days of summer always make me a little sentimental. Summer gently kisses you goodbye with warm days but in the early mornings and late evenings you can feel how autumn is slowly arriving. Don't get me wrong Autumn would have to be my very favorite season (at least fashion wise) it's just hard to let summer go once again.
Luckily I will be skipping the Dutch winter this year and escape to Australia in January. I am currently in the process of finding flights so I thought it was definitely time to make it public. I will be road tripping along the east coast of Australia with my brother. I would have liked to do the west coast but as it's the height of summer over there it's not really recommended. I am not complaining the east coast means I get to see lots of my friends in the cities we will be passing!
After my little personal update we can focus on my outfit now. I am wearing a beautiful trans-seasonal dress from Shilla the Label – we all know I can't resist a good striped piece! If you aren't familiar with Shilla the Label yet I talked about the brand in this post. Pairing the dress with a thin khaki jacket, which wasn't needed during the afternoon at all but I was very happy I took it with me in the evening. I added my all time favorite accessories (I am living in those sunglasses) and the much hyped Chloe dupes in black.