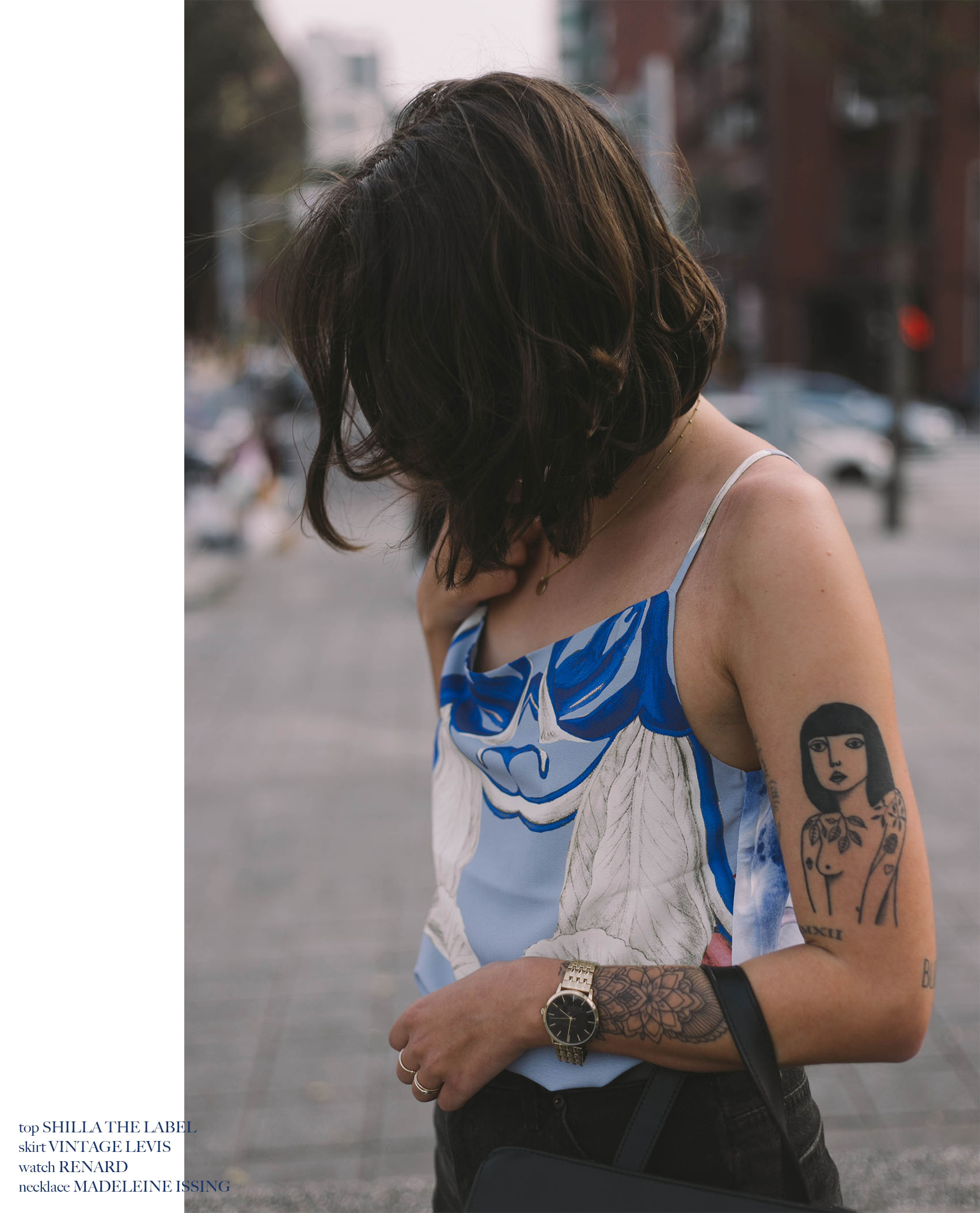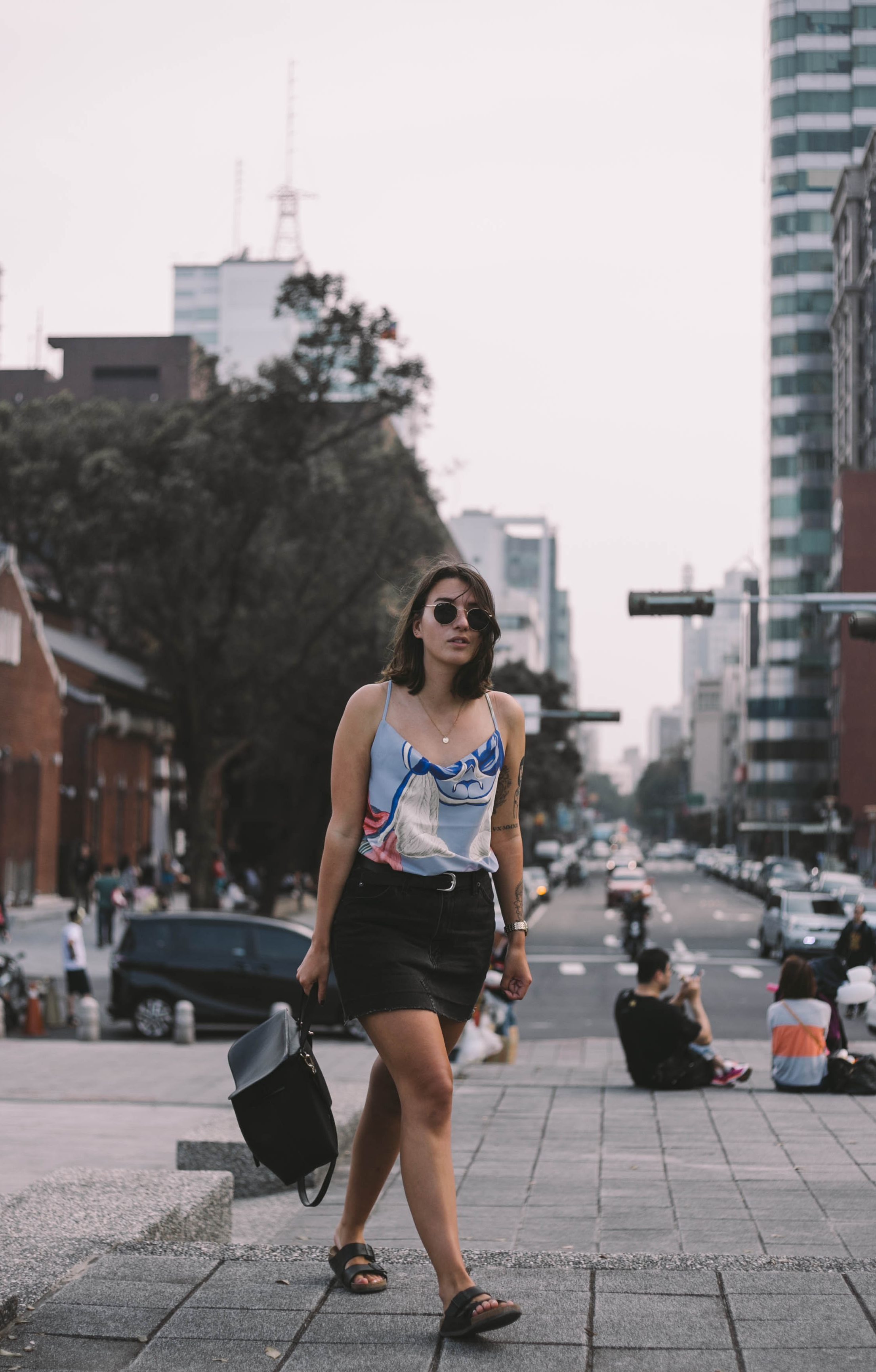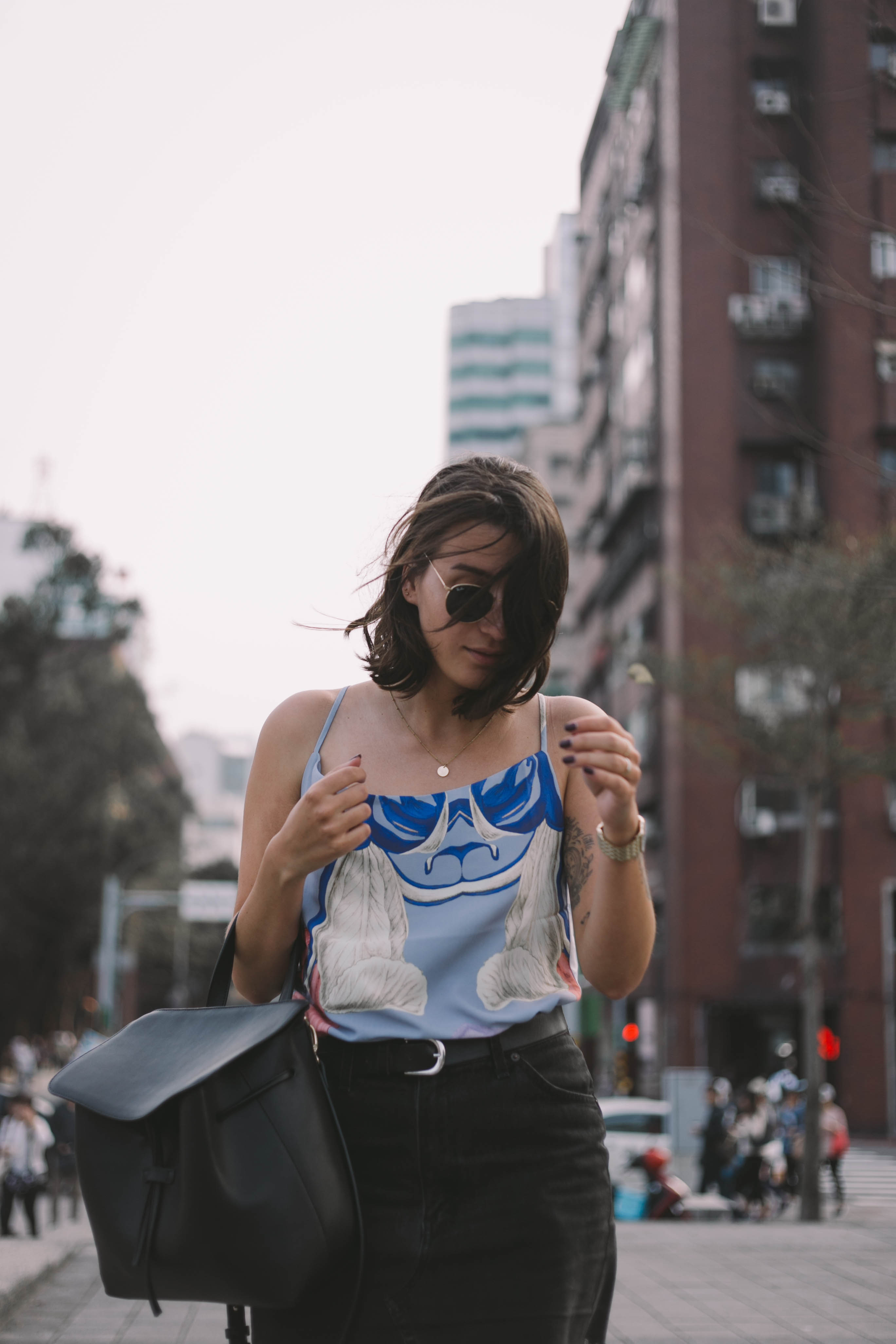 top c/o SHILA THE LABEL  |  skirt LEVIS  |  necklace c/o MADELEINE ISSING
bag c/o HIELEVEN  |  sandals BIRKENSTOCK
When you wake up one morning and all of a sudden it's 25 degrees and somewhat sunny you know spring has come to Taipei and it was about time. So we used the good weather one Saturday afternoon to go to one of the many parks in Taipei. I was finally able to wear out my new Shilla the Label top, which is something a little more daring for me. For starters it's neither black, white or grey and it has a pattern! You might know that I don't usually do patterns except if you consider stripes as a pattern. But something drew me to the top when I saw it online and I already pictured it with my beloved Levi's mini. As it was a casual day in the park I was wearing my Birkenstocks, a minimum amount of jewelry and my all-round bag by Hieleven.
I am also postponing my weekly update again and again not because I don't have anything to tell you about but I am still trying to get through all my photos and figuring out what I already want to share and what might be added into a guide at a later time. But this week is less busy so I am hoping to get a weekly review from the last couple of weeks for you.