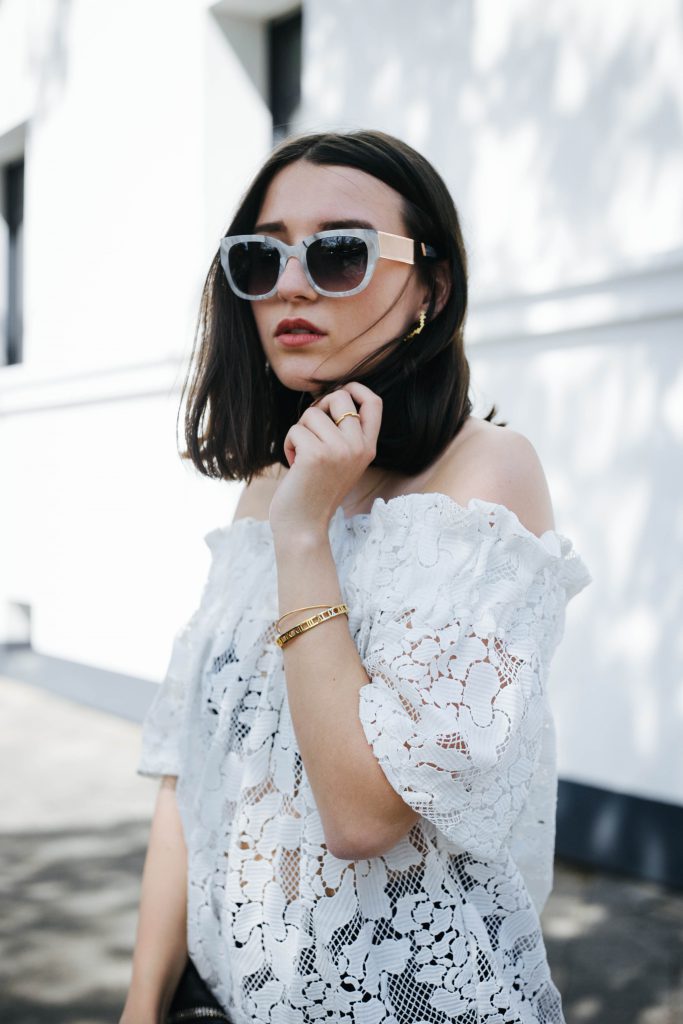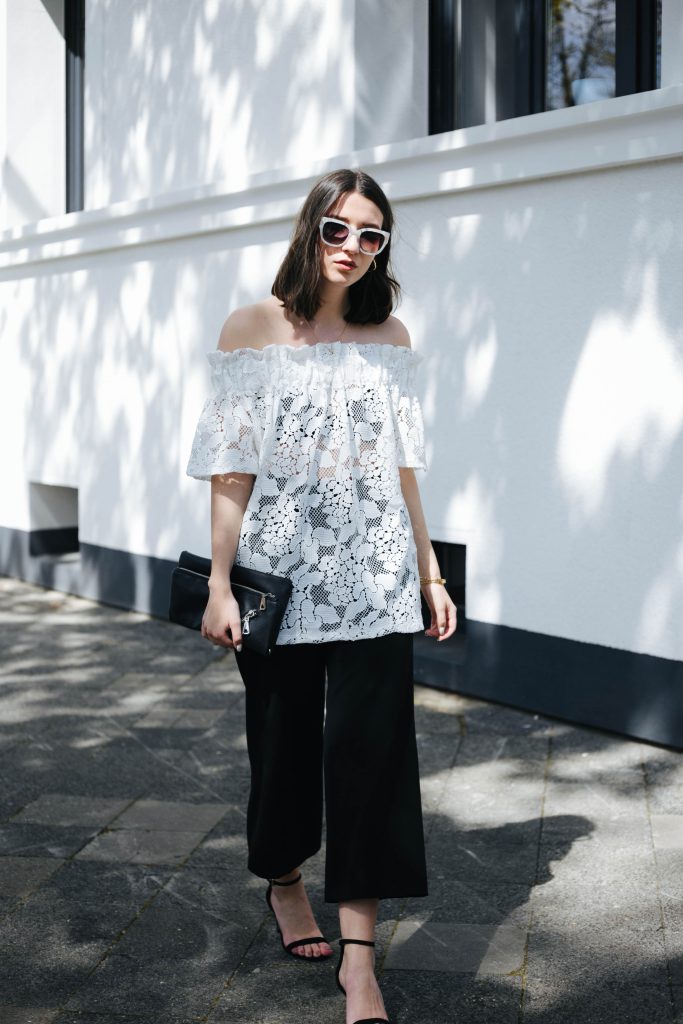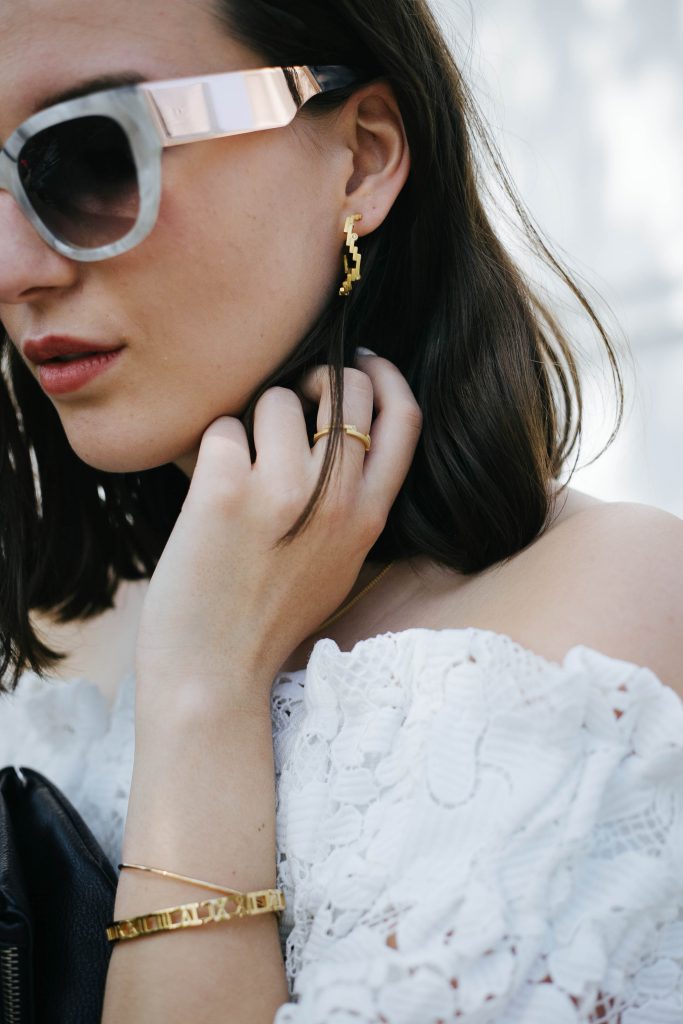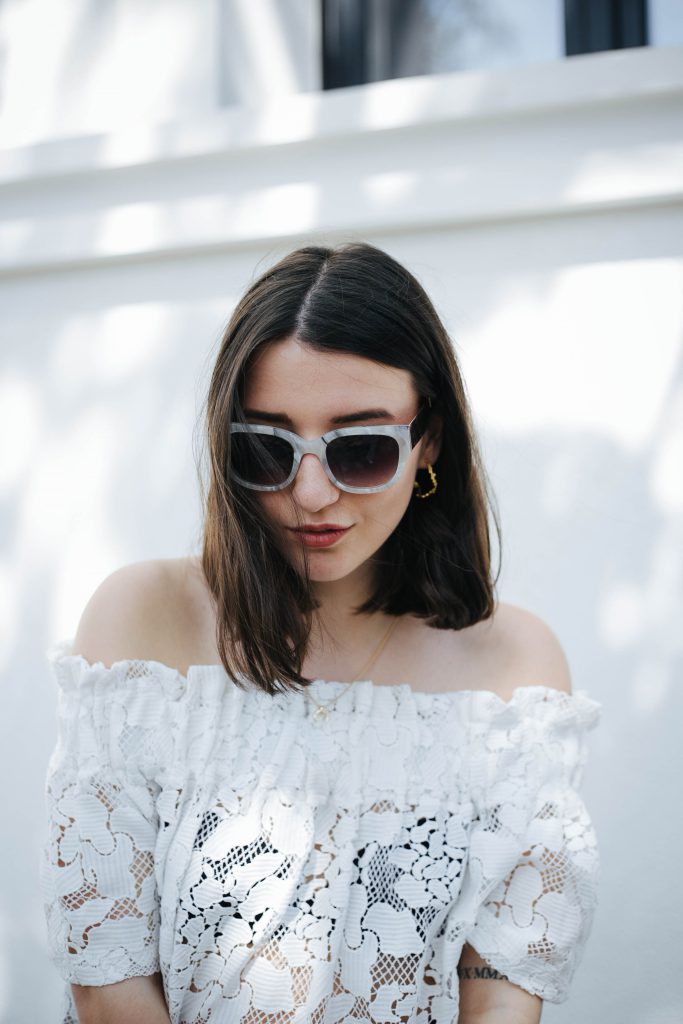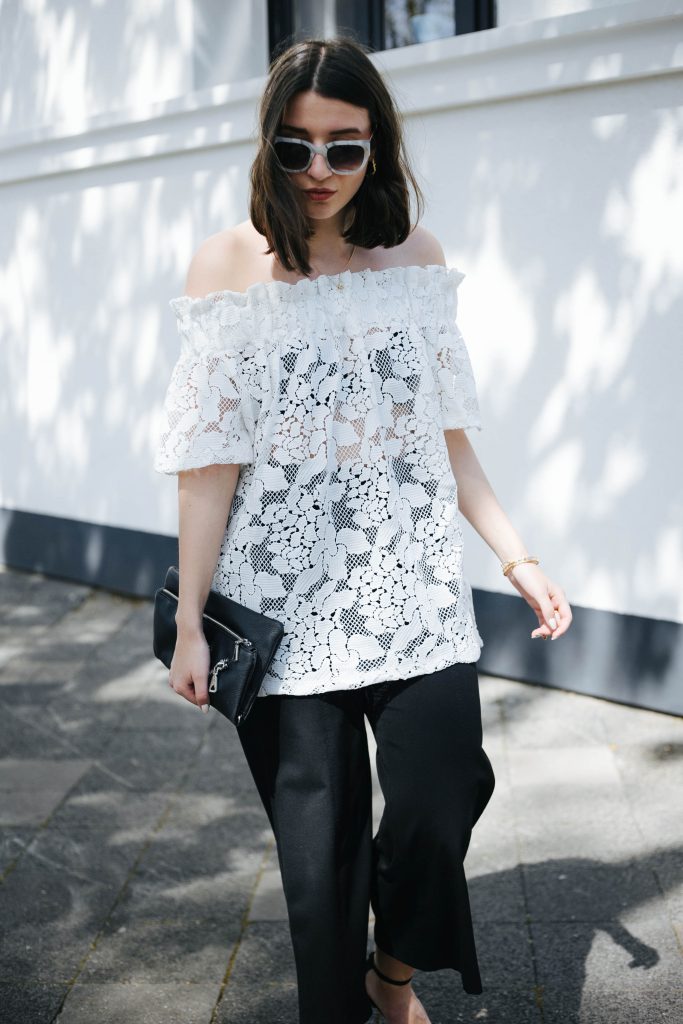 Top – H&M Trend  |  Culottes – Zara  |  Heels – Asos
Bag – Mango  |  Earrings & Ring – c/o Charlotte Valkenier  |  Sunglasses – c/o Ace&Tate
By now the off the shoulder trend definitely arrived to high street labels and therefore also to the normal fashion crowd! I remember how difficult it was to get your hands on a nice off shoulder blouse without spending a fortune at Tibi 2 years ago. But this year I have already found some really great off shoulder pieces (for the small budget) – this top for example is a piece I bought in February at H&M Trend. Yes exactly it was snowing when I purchased this beauty (made me wish for spring so badly) and here I am now finally presenting it to you! In the my style section I have also linked a black off shoulder dress for you that I have been wearing non stop and that I will hopefully soon be shooting for the blog!
But as always I am drifting off a little…I added a pair of culottes because it just added something special to the look. Maybe, it's also because I have been more than excited to be wearing culottes again after the last outfit post. This time I wanted the outfit to be a little more fancy and thus I added my little black clutch and my black sandals. For the accessories I choose my new Charlotte Valkeniers Matrix Hoops and the matching Matrix Ring which just added that little modern touch to the heavy lace top.
Again a big thank you to my girl Viviane for taking these photos! She is just the best – make sure to also check her blog fly-blog for some minimal boho outfits!