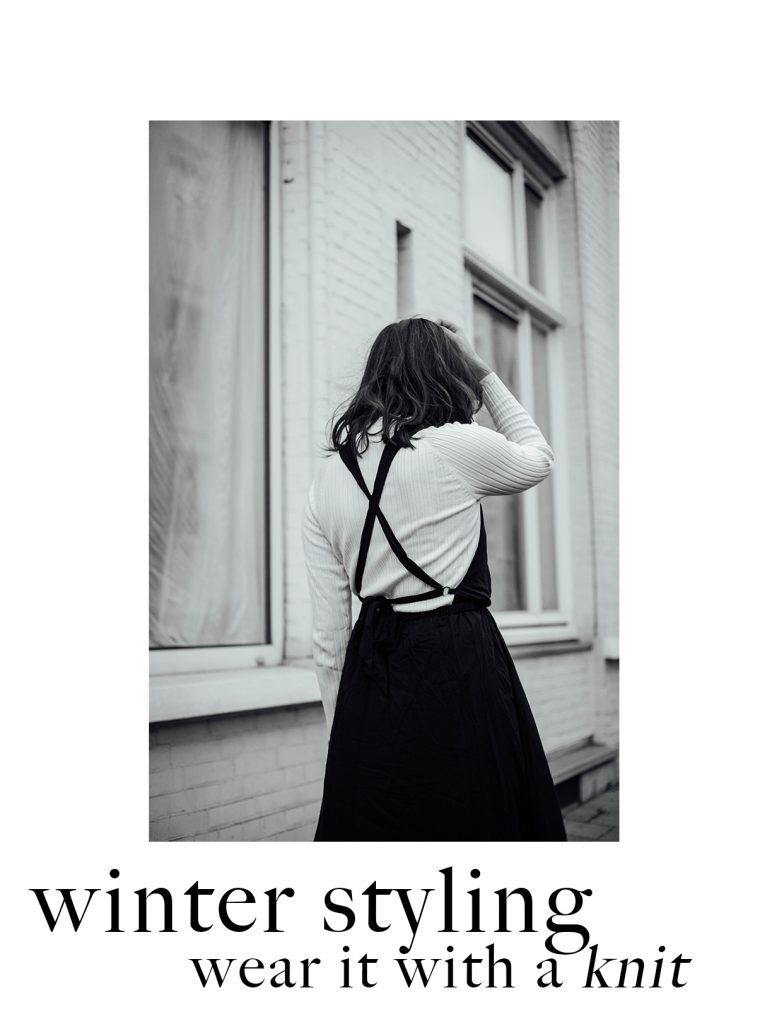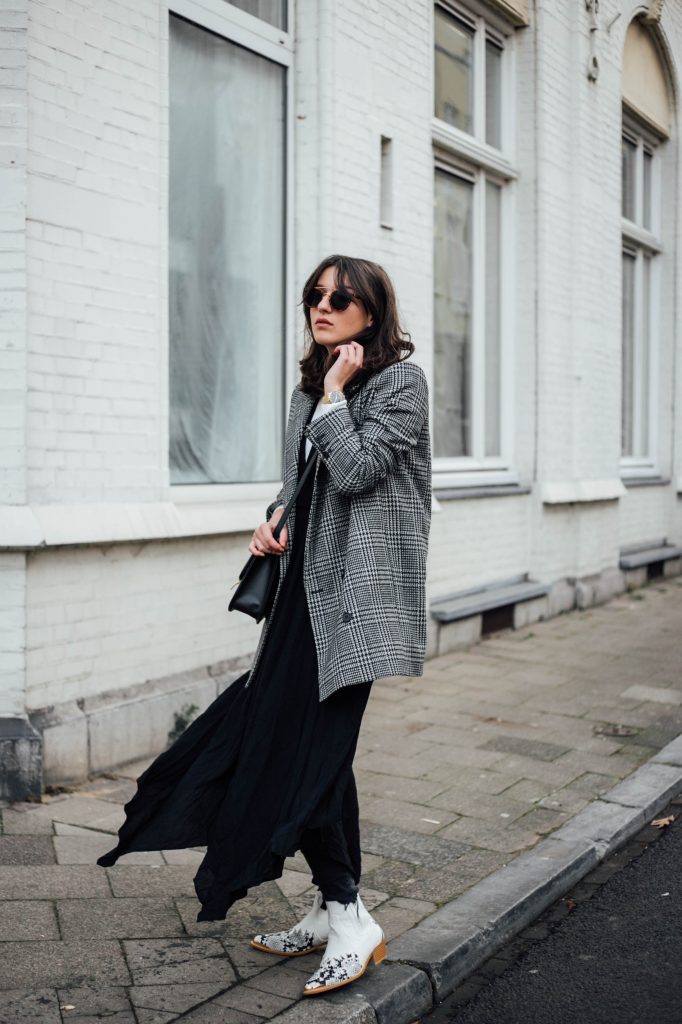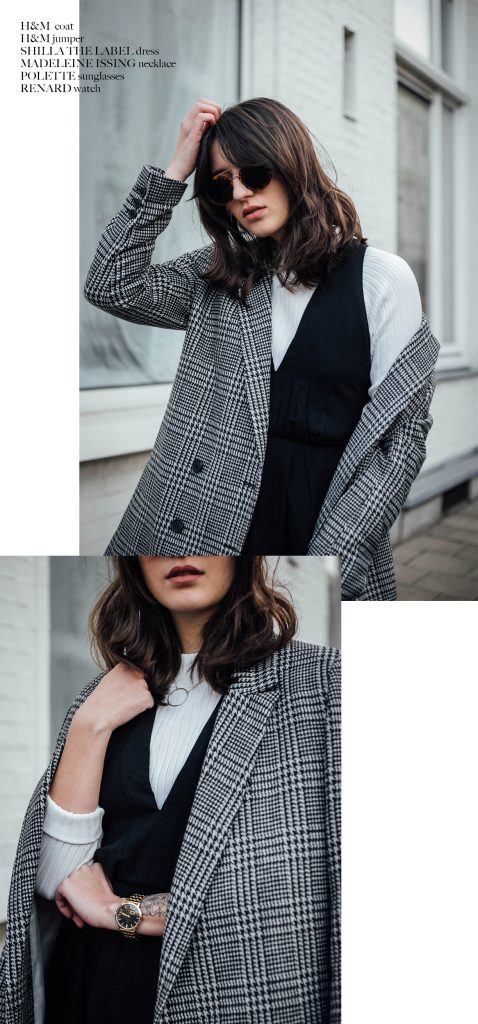 coat H&M  |  dress c/o SHILLA THE LABEL   |  jumper H&M  |  watch c/o RENARD
bag c/o MINUSEY  |  sunglasses c/o POLETTE  |  boots c/o EGO
Winter break for your favorite summer dress? Well no, wear it! There is always a way to wear a summer dress in winter at least if it's a timeless (preferable black) dress. Usually, I shy away from wearing a maxi dress in winter especially if it has a thinner more summery material. This time I wanted to challenge myself (am I the only one that doesn't experiment with their wardrobe in winter?) to style this Shilla the Label maxi dress for the cold Dutch weather.
Obviously, I had to use some more layers but instead of wearing stockings I opted for my black skinny jeans with a raw hem. Since I wanted the back detailing of the dress to stand out no matter how many degrees it's outside my white turtleneck made for the perfect contrast and extra layer. I added my beloved cowboy boots, the plaid H&M trend coat and my Celine lookalike. And I was done! It wasn't all that difficult really and made me think about trying to style more summer pieces for winter in the future. I will also be showing you the dress in proper summer weather soon – don't you worry!

What are your tips n tricks to style a summer piece in winter?