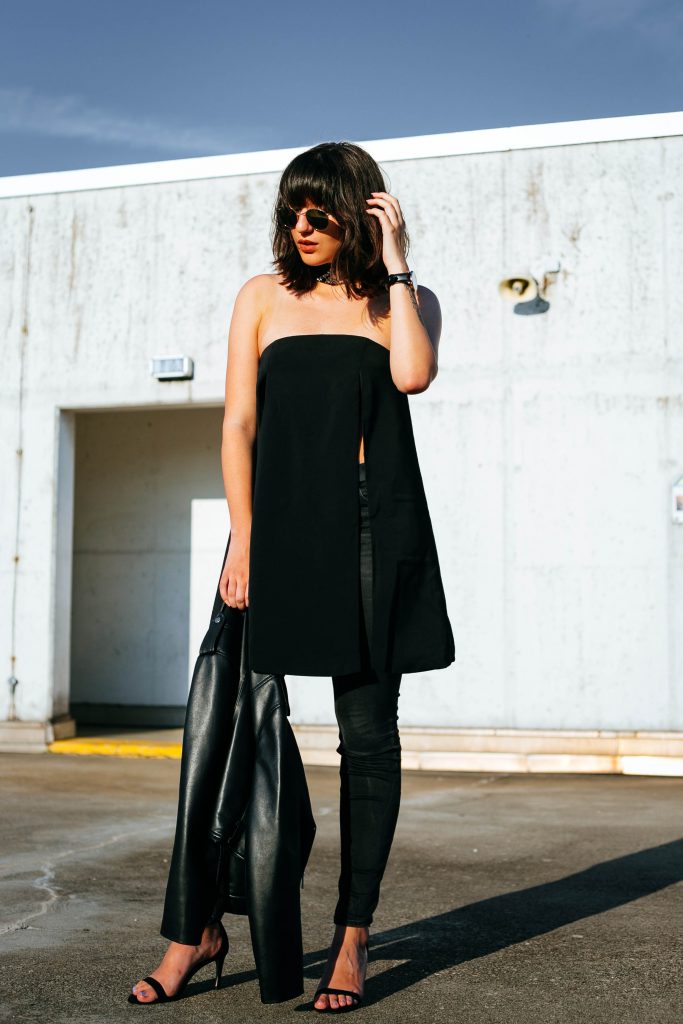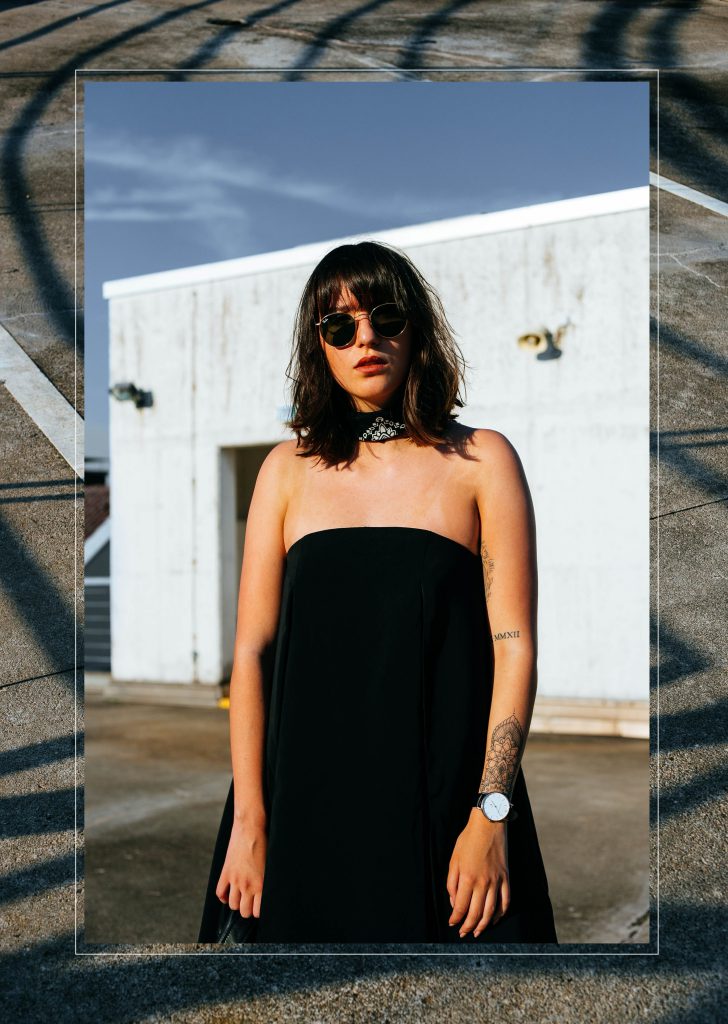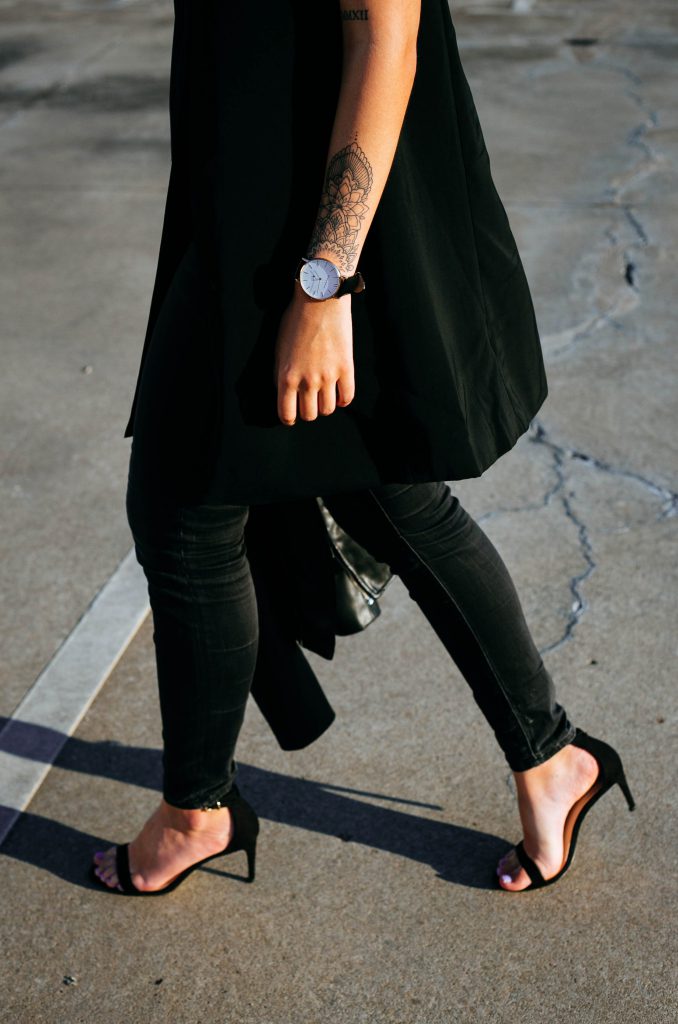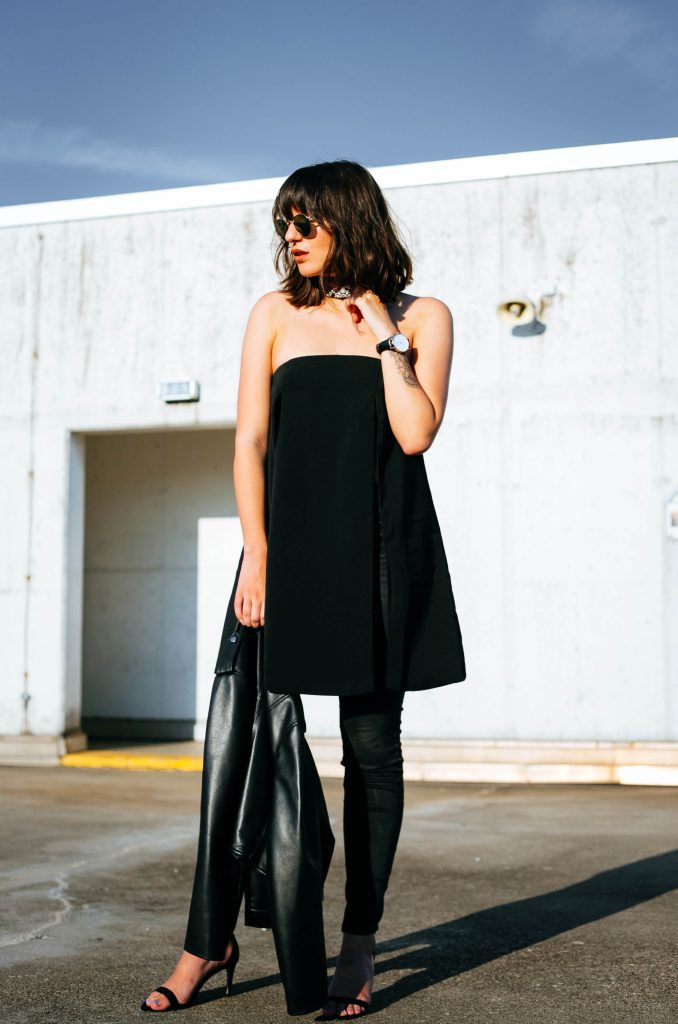 I dedicated this blog post to my favorite color (yes I know it's not a real color):
BLACK.
We all know there are many reasons to wear black – all the time – but my personal reasons on why black works all year around are the following:
No.1: Breathy black materials such as linen & silk were made for effortless summer looks. I love wearing black maxi dresses in summer (do you remember this post?).
No. 2: Black looks amazing on tanned skin but also on winter white skin. So really it's a match made in heaven. Have you ever seen someone wearing black and the color didn't look good on them? It just suits everyone.
No. 3: A black leather jacket brings you a long way all year around. For colder summer nights (hello German summer), spring & autumn days and eventually in winter as a layering piece!
No. 4: Probably one of the most exciting reasons – you won't see food stains! Spilling a glas of wine on a night out – fine! Not being able to eat pasta without ruining yourself – don't worry. Black got you all covered! On the other hand have you ever tried surviving the day in white pants? Yes it's a miracle if they are still white by the end of the day…(literally never works for me).
No. 5: Black is a very forgiving color. For those like me that always start to late with getting beach body ready (or never even start) or really just anyone who doesn't feel 100% comfortable in their own skin right now; black will most definitely make you feel confident and good again. I can't really put it into words but there is something about the color black that makes me feel very empowered.
No. 6: Last but not least – watch out for this one – you will always find a matching pair of shoes. Because literally you can wear any pair of shoes to a black outfit. It doesn't matter if it's your favorite pair of sneakers or your favorite sparkly high heels, it will most definitely work just fine with black.
Please feel free to add as many reasons why black is the ultimate color in the comments!