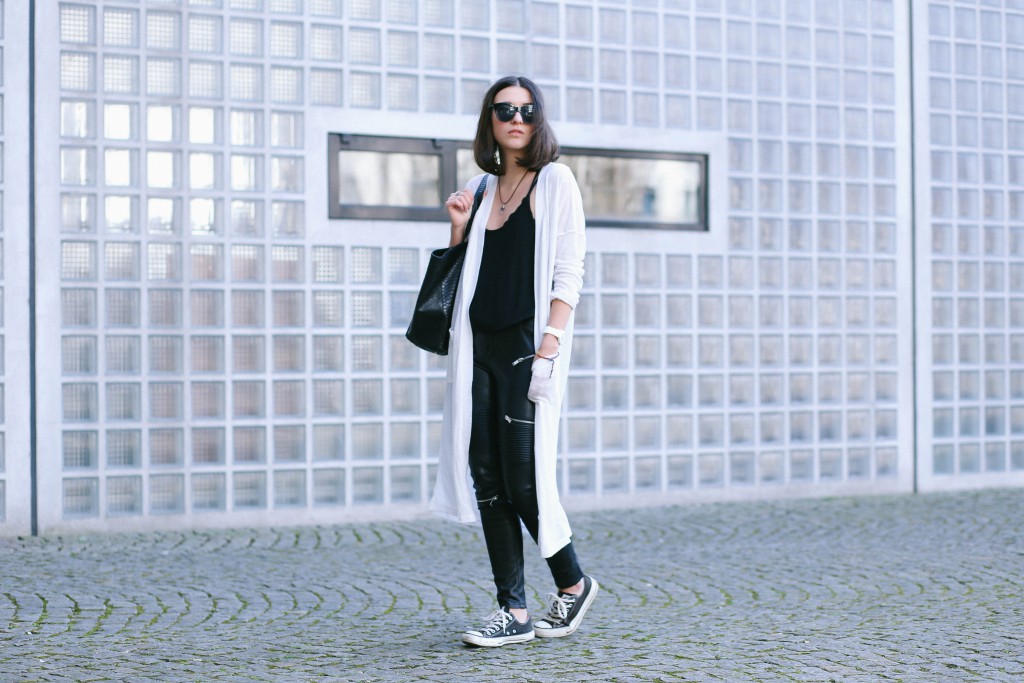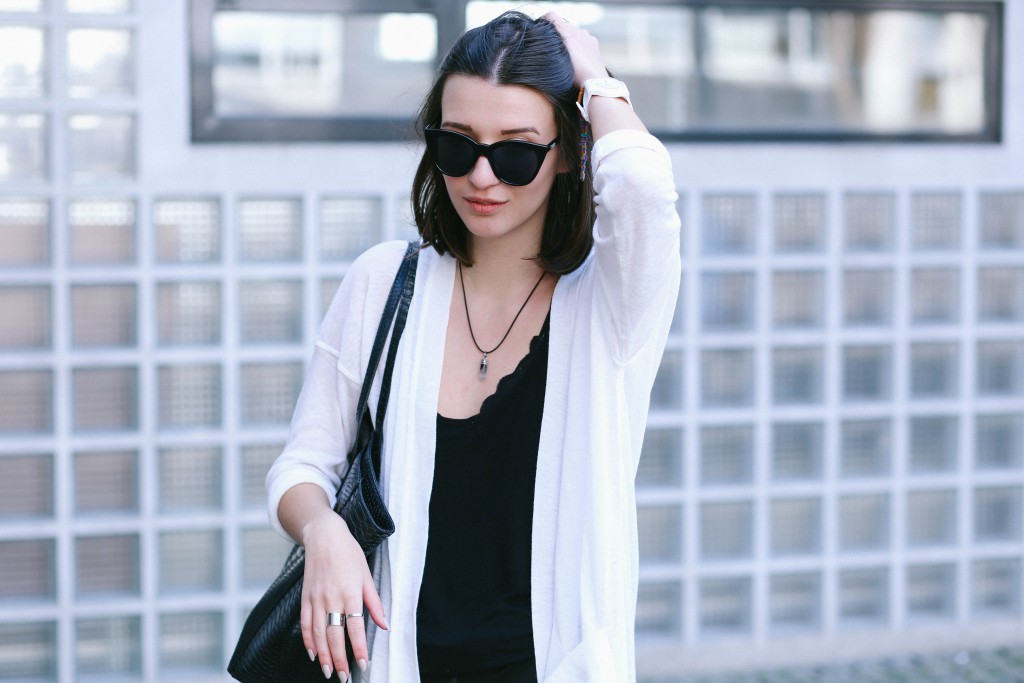 Bathrobe jacket – Monki   |  Top – H&M  |   Pants – Zara  |  Shoes – Converse
Bag – Mango  |  Sunnies – Lespecs  |  Watch – Swatch
Due to my lack of time and the fact that my exams are coming up at the start of next week this will just be a quick outfit post with some of my all time favorites. The bathrobe jacket or in my case we might call it cardigan. I have the exact same model in black and white. I usually buy my basics in two colors black & white. Ahh the joy of the monochrome life.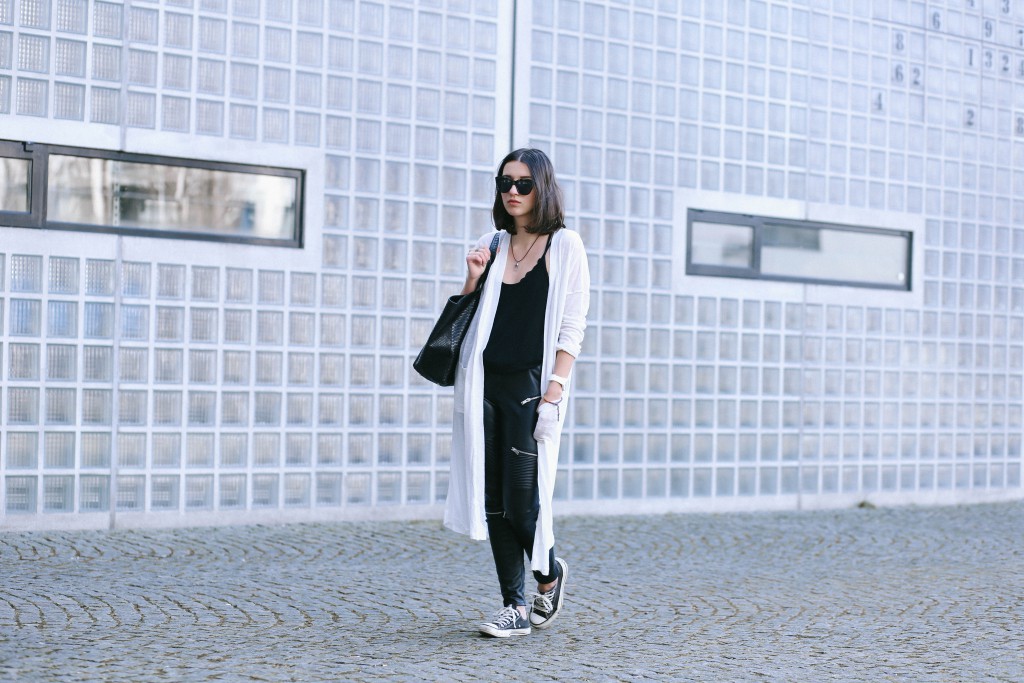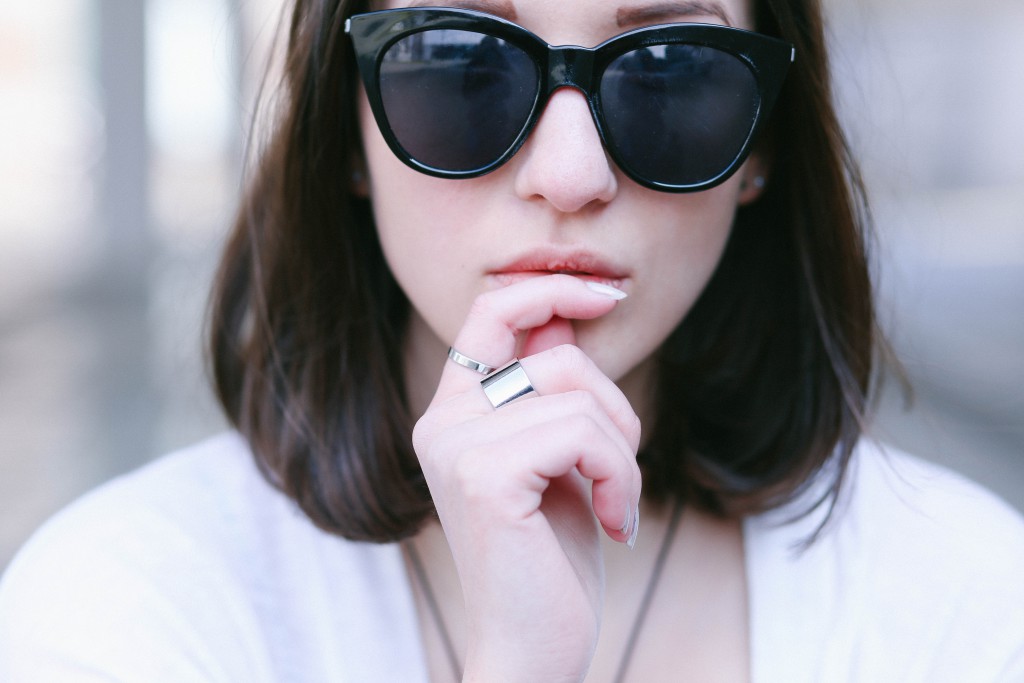 I also haven't worn these Zara leather pants in ages because well I don't really know why. I love leather pants. Unfortunately since the last time I wore it I lost quite some kilos around my hips and now it's not fitting proper anymore.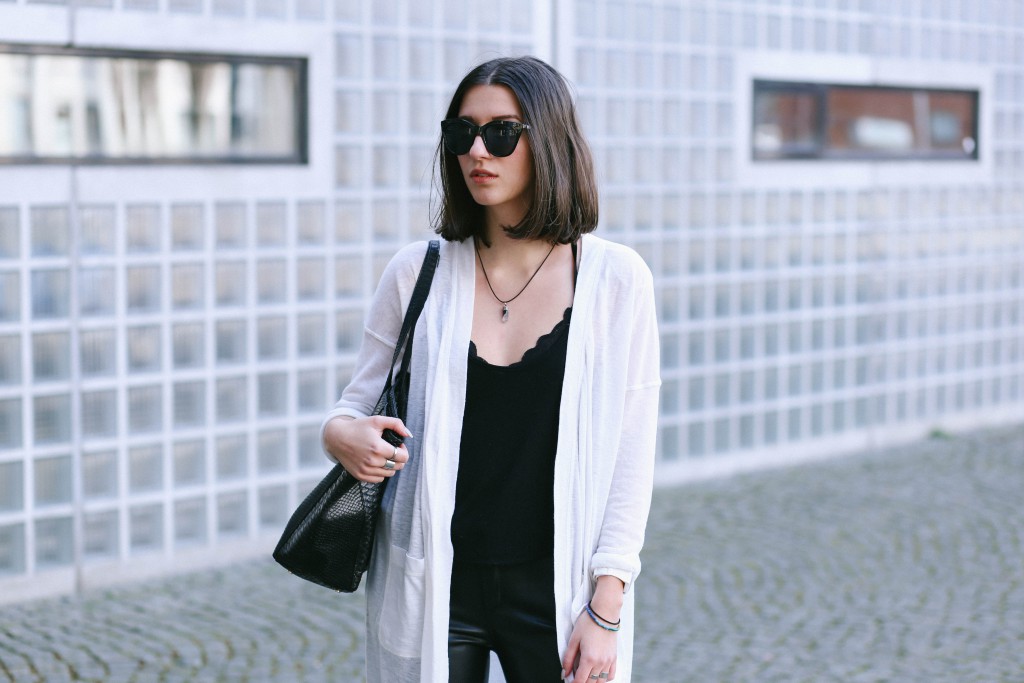 Photos by Elyse Isebia
This is all from me for now – sorry for the short blogpost but I really need to focus on my exams at the moment.