I have never been a big fan of the Lush Stores. It's out – I am sorry, but it's true. I used to hate to be dragged into a Lush Store because of the many many different fragrances that would make me all dizzy and give me a headache in about 10 seconds. However, recent online research for skin products have brought up Lush more than once. Despite my dislike for entering the store I managed to go there this week just before they closed (yes I know I am everyone's favorite customer).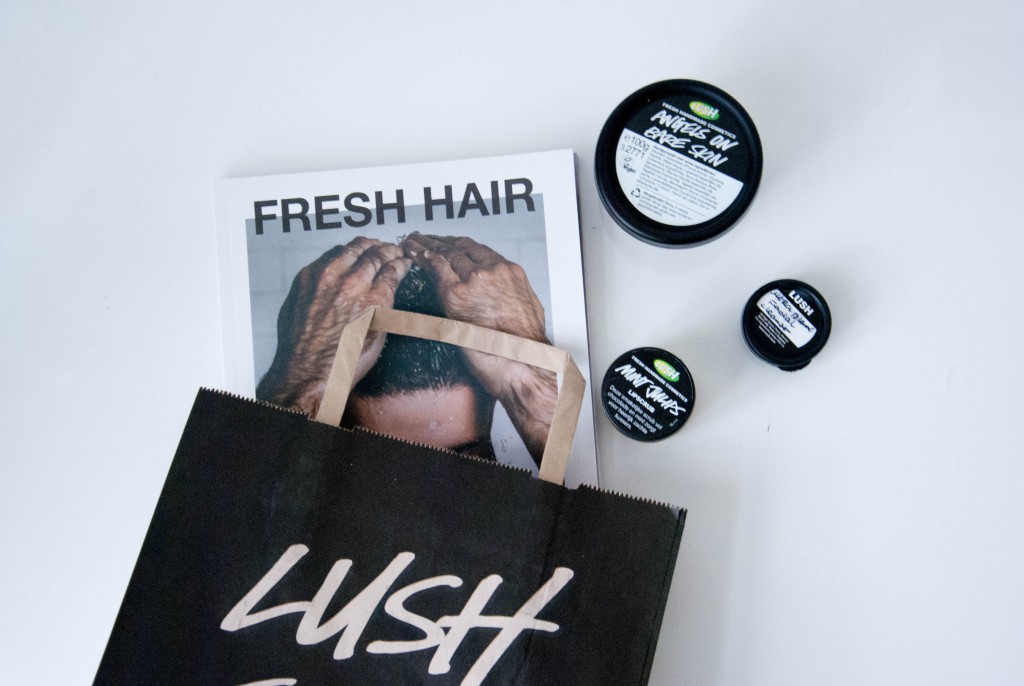 A nice older lady helped me (read: I was completely lost) and since I wasn't even sure what I was searching for I started listing several problems about my skin. The first thing she noticed were my terrible dry lips and she advised me to try out the lip scrip (Mint Tulips), which is in fact a gift from heaven! Even my boyfriend likes it and that means a lot!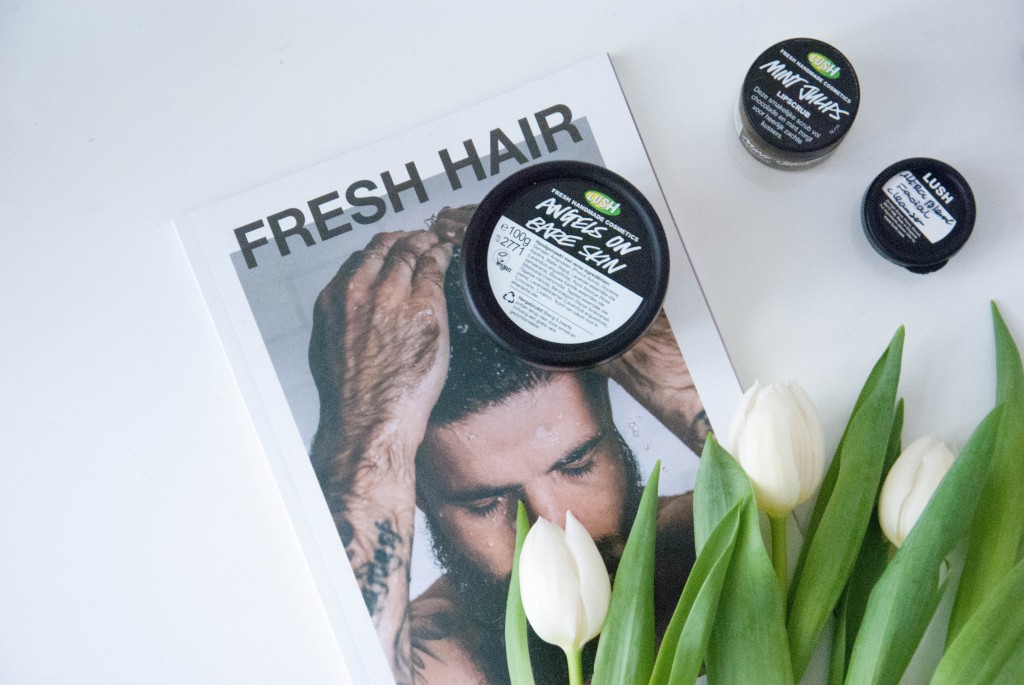 After a bit of awkward mumbling from my side, explaining that I don't use any face cleanser at all – shocking I know. The nice shop assistant explained me that cleaning your face is super important even if you don't wear a lot of make-up (I wasn't wearing any when entering Lush that day). By that time I felt so guilty that I promised myself to keep up a night routine from now on and obviously bought the Angels on bare skin facial cleanser. And I am more than happy with it and have been using it every night except last night but that's because I fell asleep while watching a movie – studying does exhaust you! I can only advise everyone to try the Lush products because I am more than surprised by how good they are and their lovely smell (if you don't mix to many I promise you won't get a headache).
And if you read through all of this: It would be awesome if you would like my facebook page here.