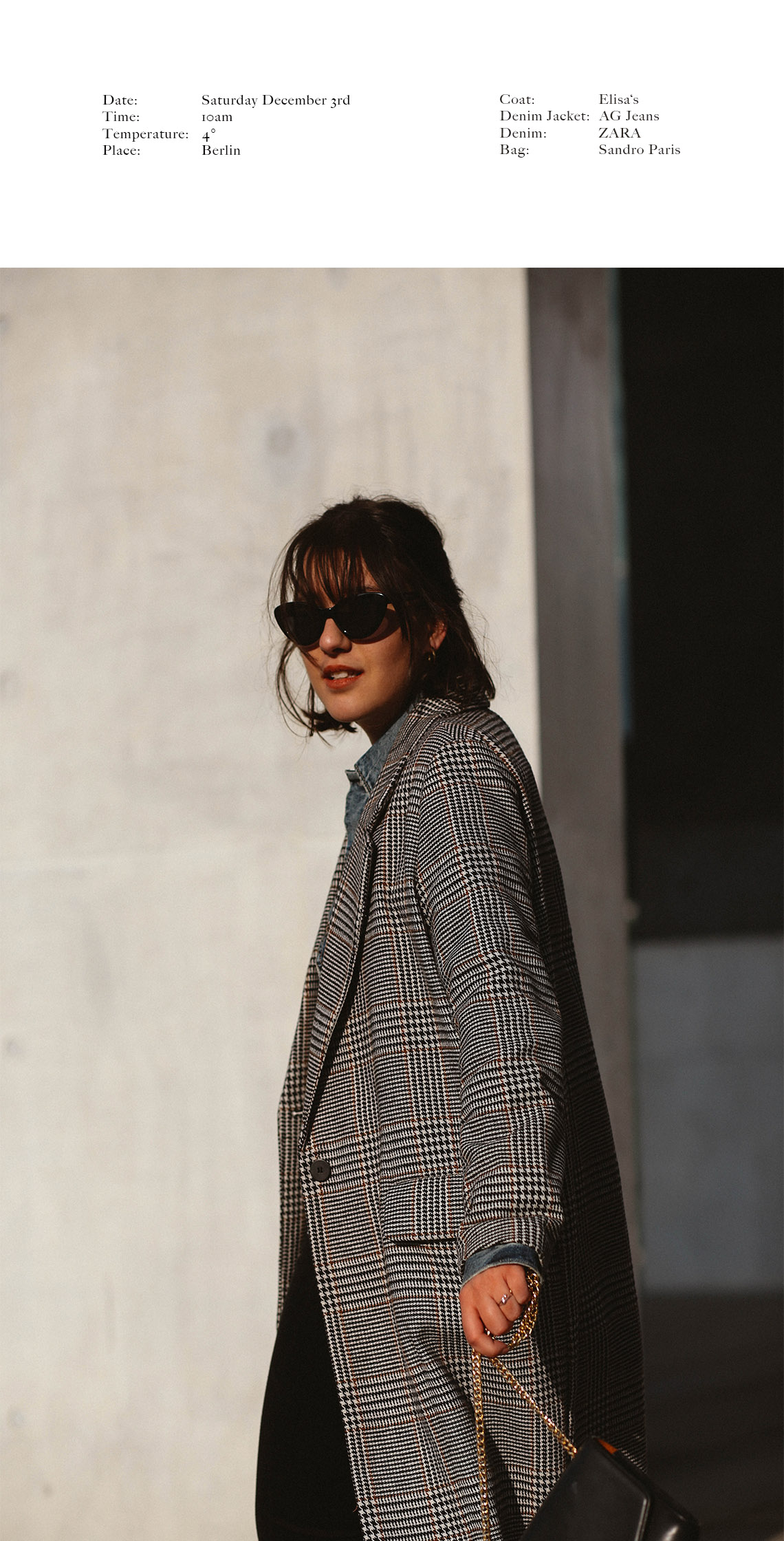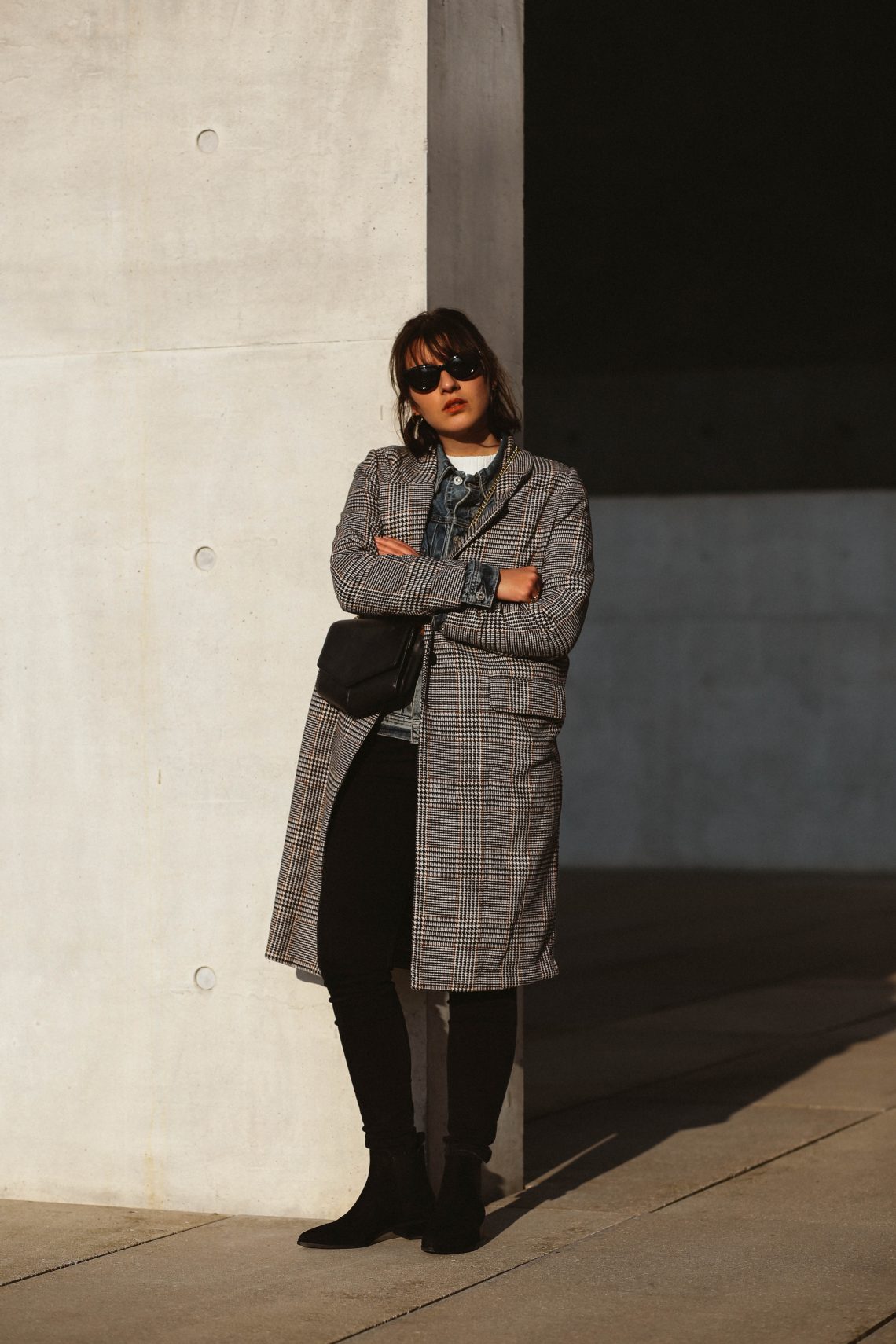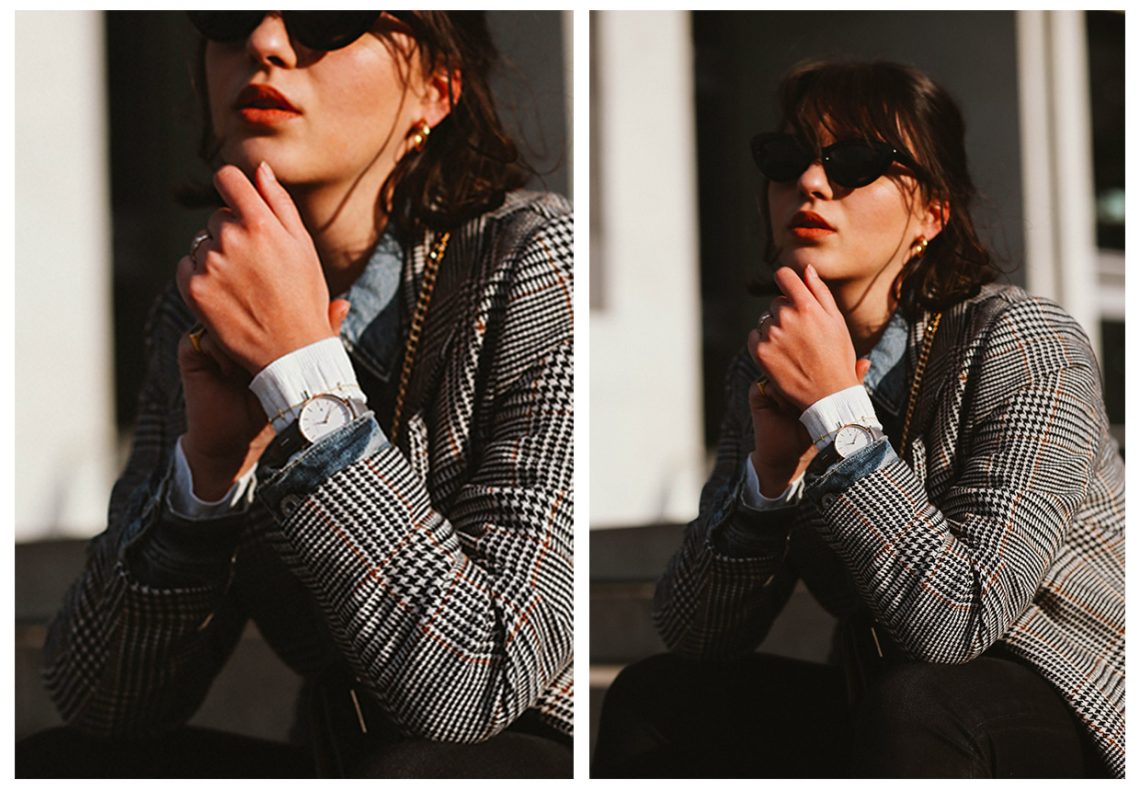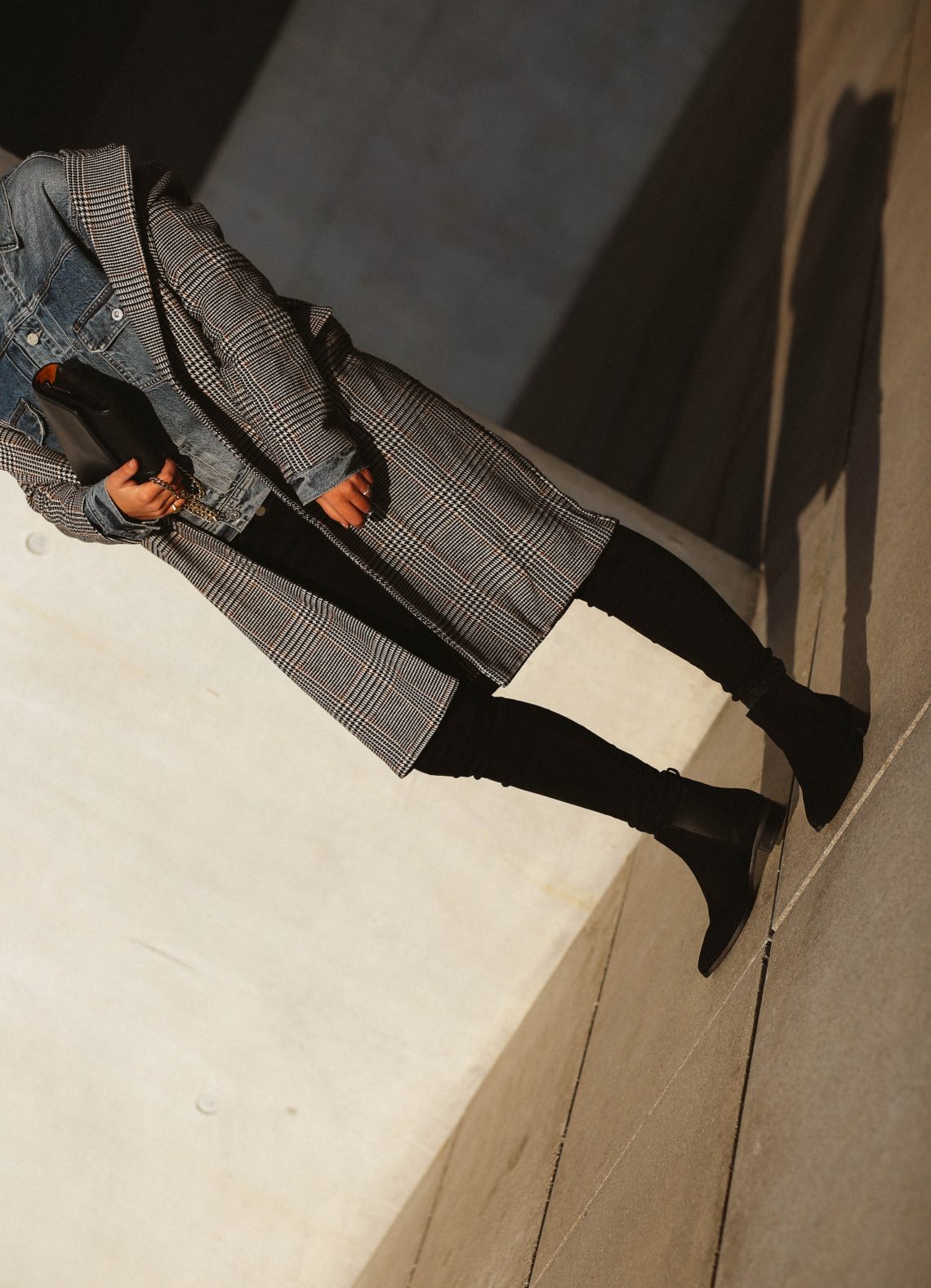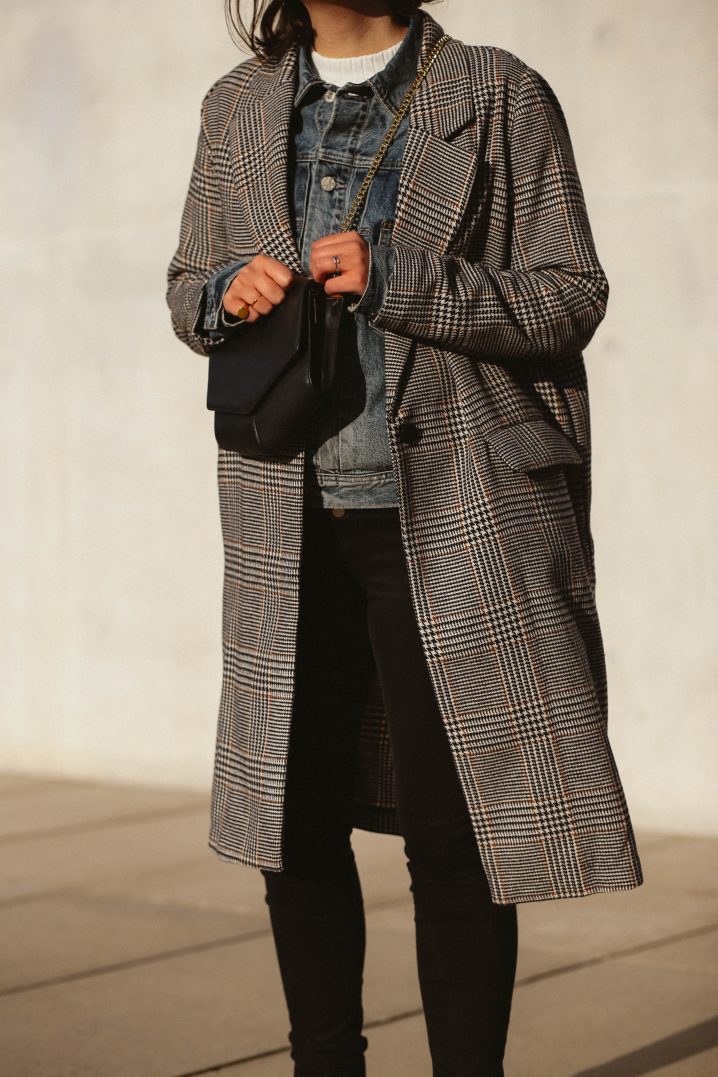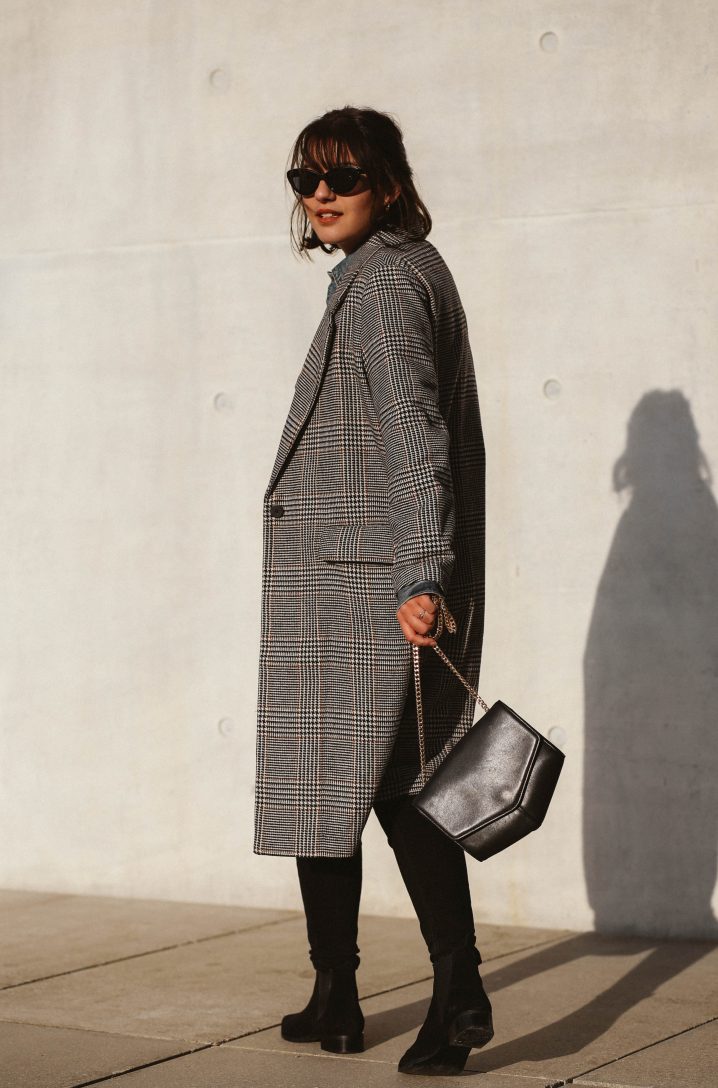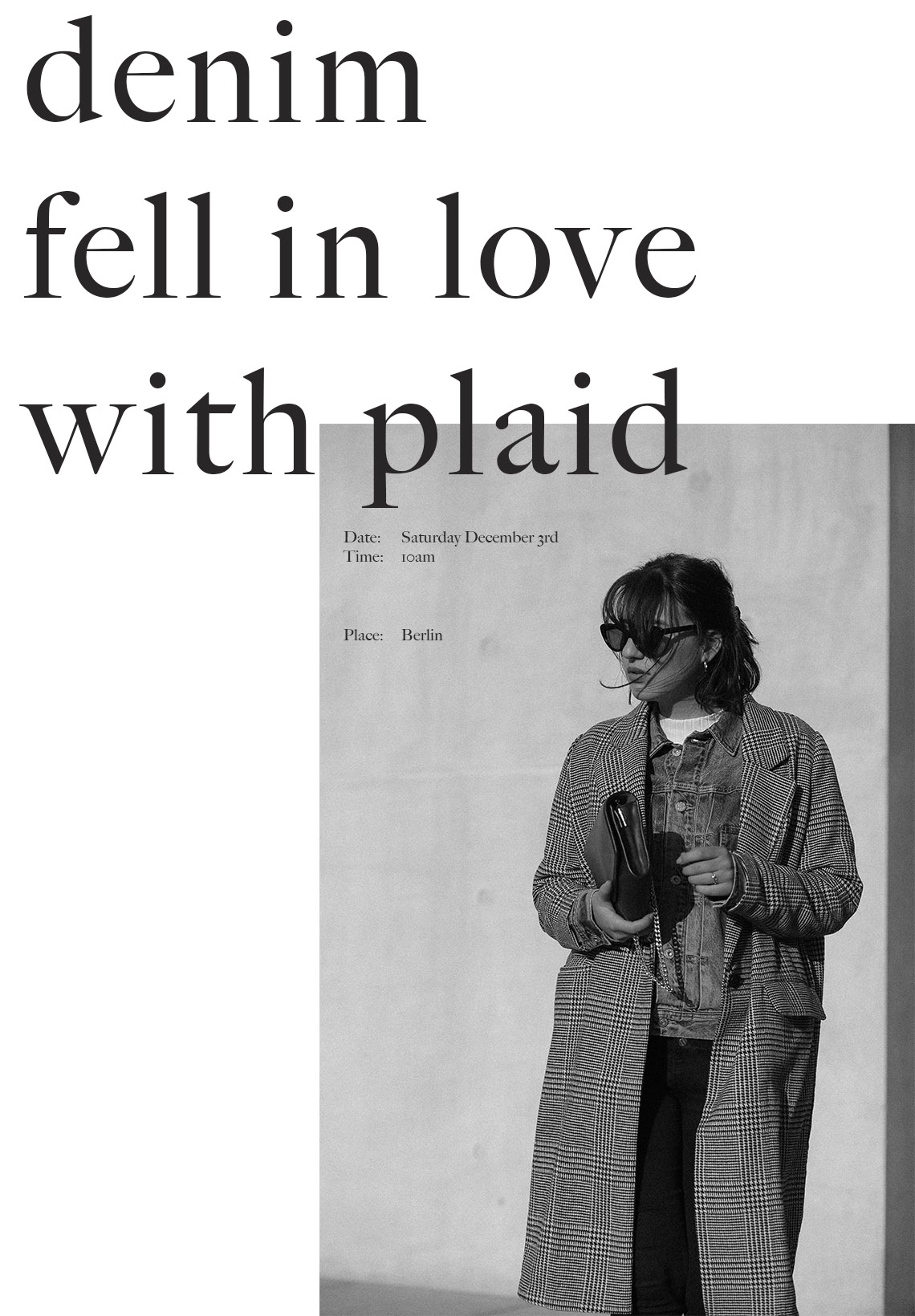 coat ELISA'S  |  bag c/o SANDRO PARIS  |  jacket c/o AG JEANS  |  knit H&M
jeans ZARA  |  shoes &OTHERSTORIES  |  sunglasses MANGO
It's been way too long since I updated this beautiful cyberspace of mine. Since I have moved to Berlin it has been a whirlwind of emotions. Creativity comes with being in balance with myself and having time to reflect and well having time to be creative really. Unfortunately, time and energy is something I have been lacking in the last couple of weeks. I have been frustrated with myself, I have comforted myself, I told myself it was okay, just to get frustrated with myself again the next day. The last couple of weeks have taught me to be kinder to myself and to give myself some room to breathe and time to adapt. Some people get to a new place and they arrive straight away – I have always envied those people because while I love moving around the world I take time to settle in somewhere.
"So many people glorify and romanticize "busy". I do not. I value purpose. I believe in resting in reason and moving in passion. If you're always busy/moving, you will miss important details. I like the mountain. Still, but when it moves, lands shift and earth quakes."
– Joseph Cook
I am wearing a combination that I truly love right now – blue denim with plaid. Whether it's my beloved oversized blazer with some nice blue denim jeans for the office or this plaid coat with my new AG JEANS denim jacket. As always I like to show you outfits that work in everyone's day to day life – sure I sometimes work some extravagant looks on here too but generally you know my rule: it gotta be wearable. I added my SANDRO PARIS bag, borrowed Elisa's amazing sunglasses and wore my new &OTHER STORIES boots out for the first time. I wanted to purchase the actual ACNE jensen boots this year but then went for the dupes just to try if their quality satisfies me in the long run as well. Who am I kidding, though? Sooner or later, the ACNE jensen boots will move into my shoe wardrobe anyways.