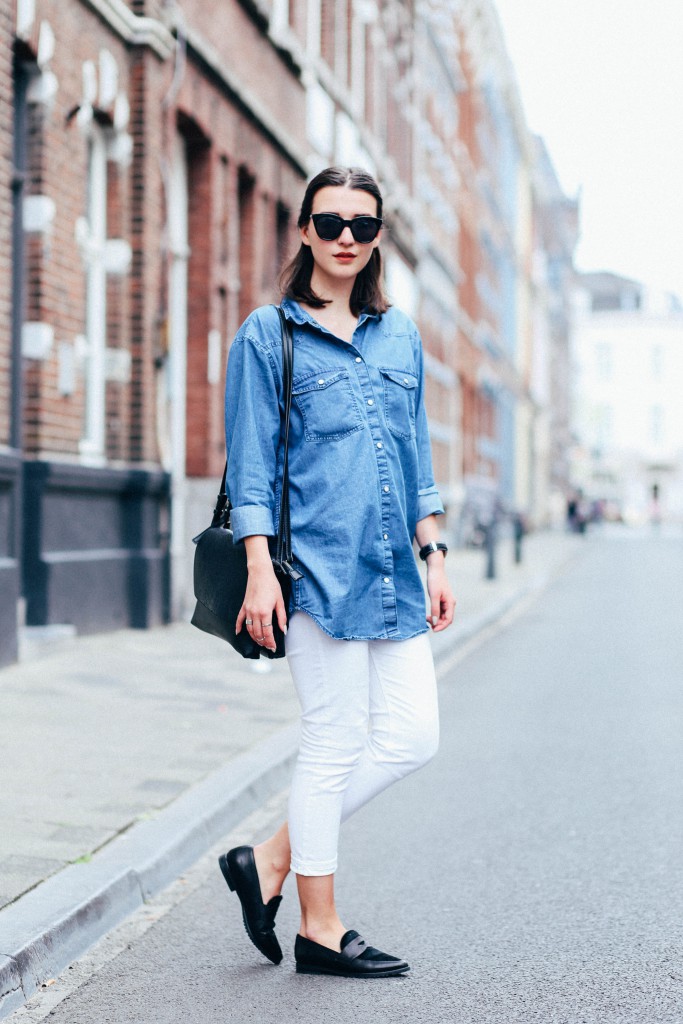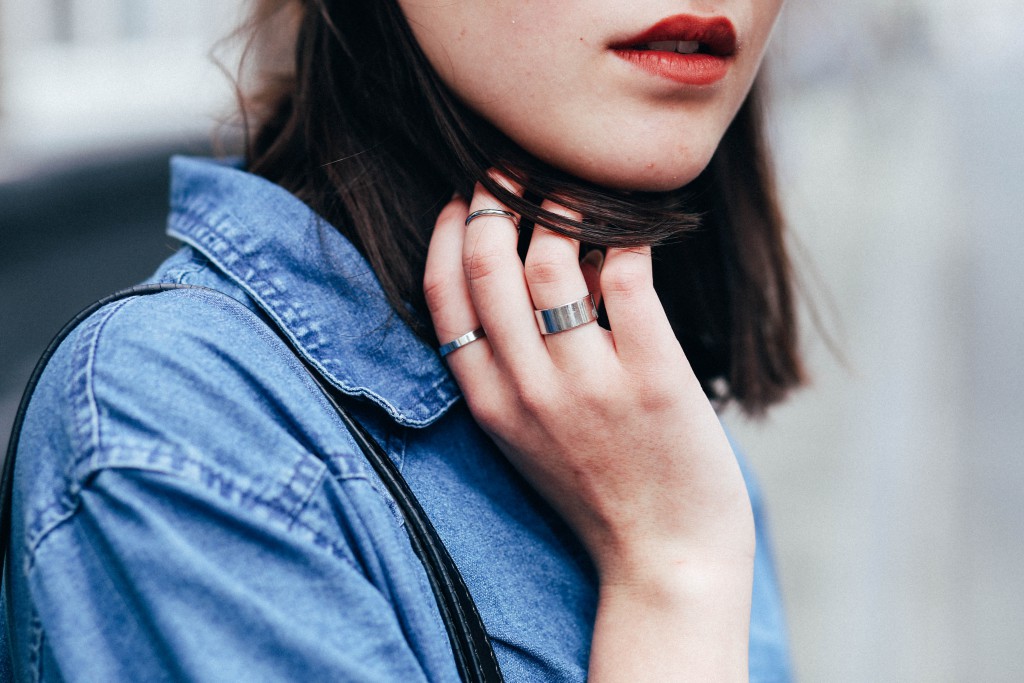 Shirt – Monki  |  Jeans – Zara  |  Shoes – BlablaBlabla  |  Bag – Mango
Sunnis – Lespecs  |  Watch – Breda*  |  Lipstick – MAC
Today I want to introduce you do one of my all time summer essentials: white denim in any form.  My Zara jeans have been true travel companions for me because I traveled through Australia with them so there is emotional value attached to them besides they are super comfortable and have a nice length for spring and summer. I am also looking for a pair of white boyfriend jeans – I think it's all because of my pinterest inspiration board – it's full of them.  You only have to add a striped shirt and voilà your relaxed sunday outfit is set.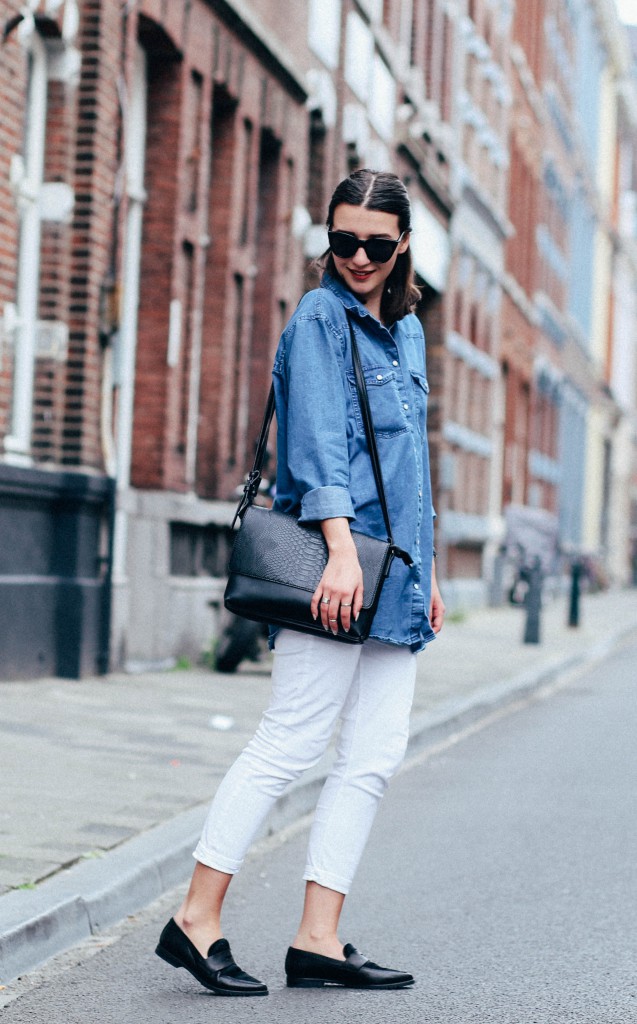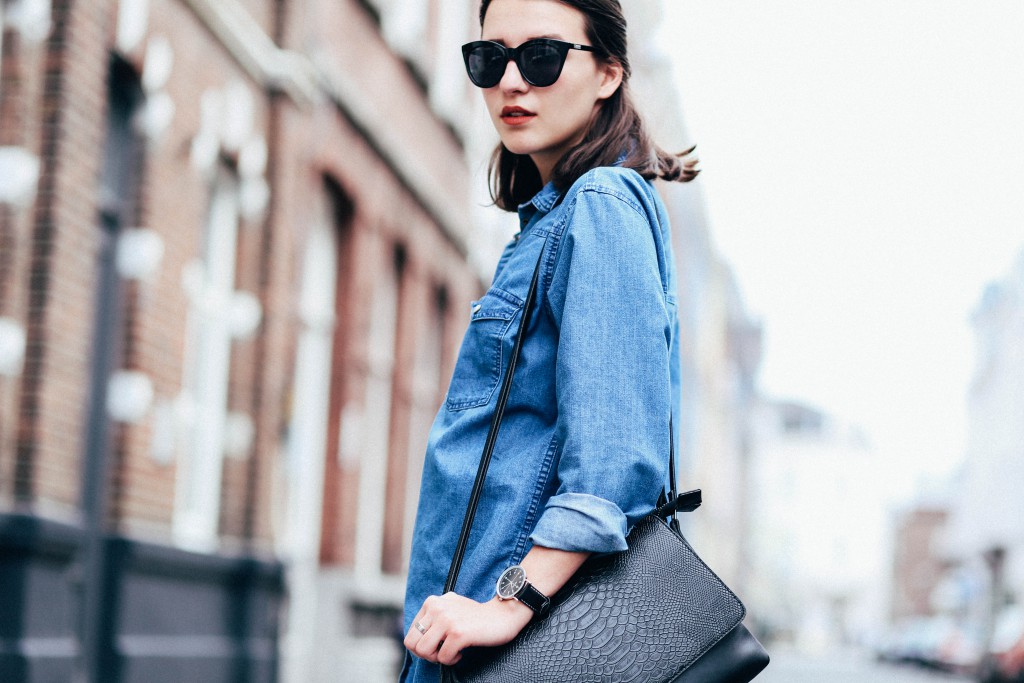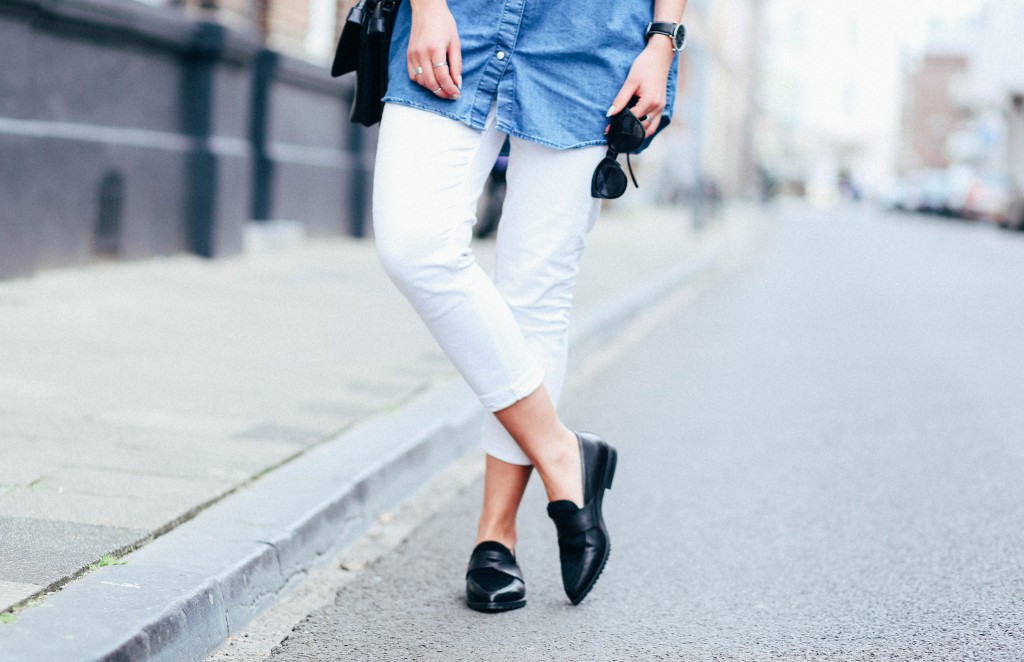 I am not the person that would usually go for denim on denim because it's just not one of these things I want to try. Easy as that. However, I do like to match my jeans shirt with my white denim, for me it's a little like cheating on the denim on denim trend. My lovely black loafers have been on the blog a couple of times now. I am still so happy I bought these. I also tried the mango loafers (here) that are on every bloggers feet at the moment, but they just weren't for me.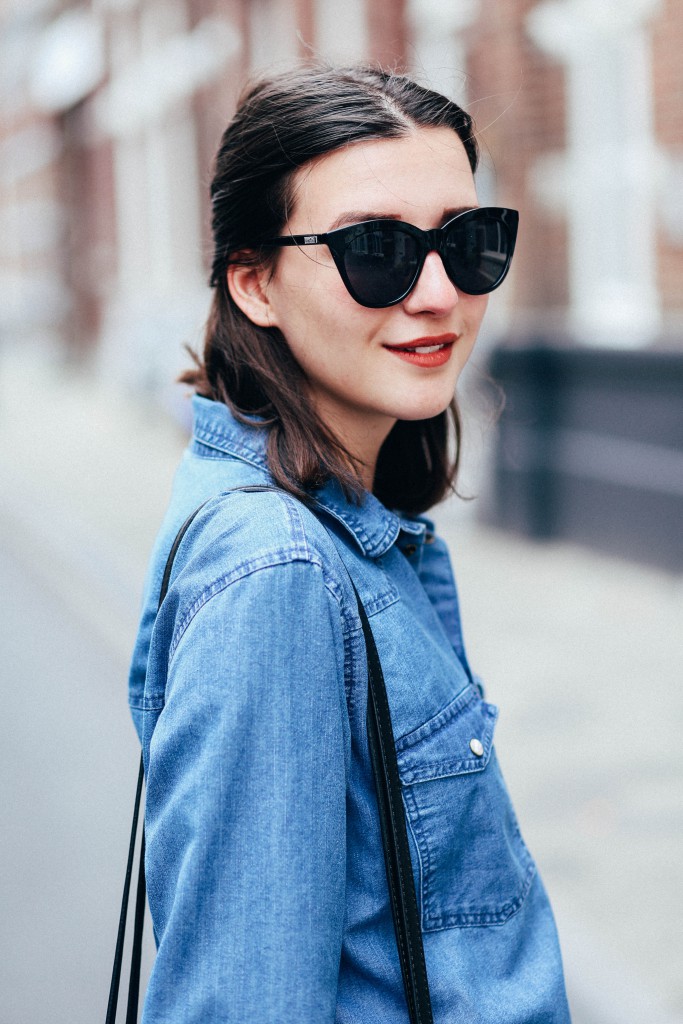 All photos taken by Elyse Isebia.
Lovely Franzi from Zukkermädchen called for a Spring Time Bloggerparade and I thought why not join with this spring denim look?