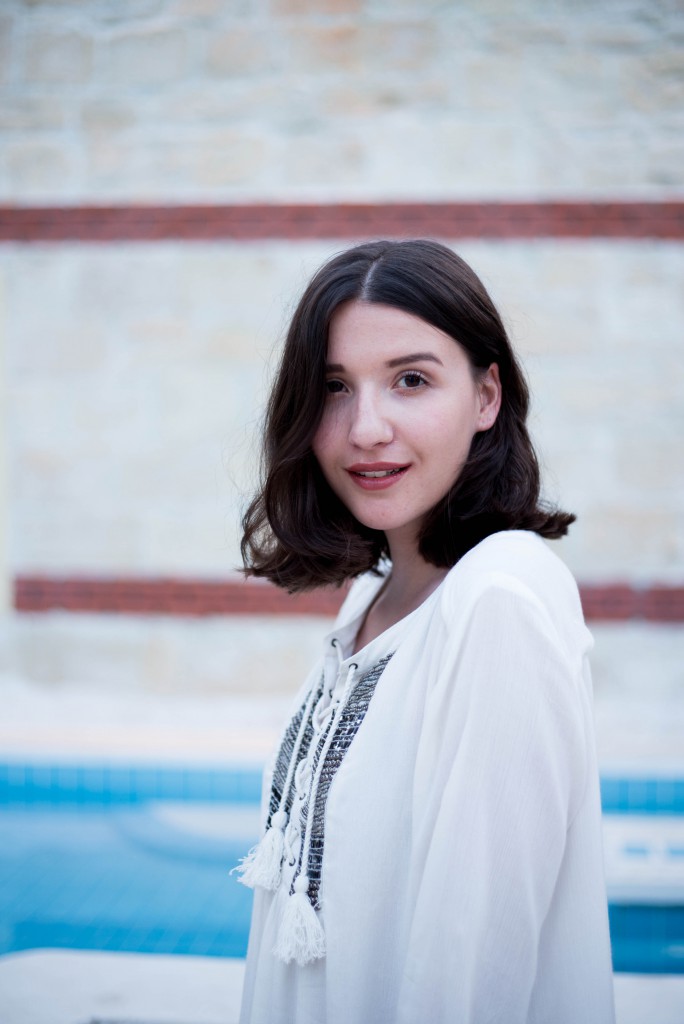 Dress – Mango  |  Shoes – Oldies  |  Sunnies – Lespecs  |  Watch – Breda*
I have the ultimate holiday outfit ready for you today. It's a easy breathy summer dress in white because I can make an exception to my all-black-look when I am on holidays or when it's summer! I match the dress with my favorite sandals which I already introduced to you here.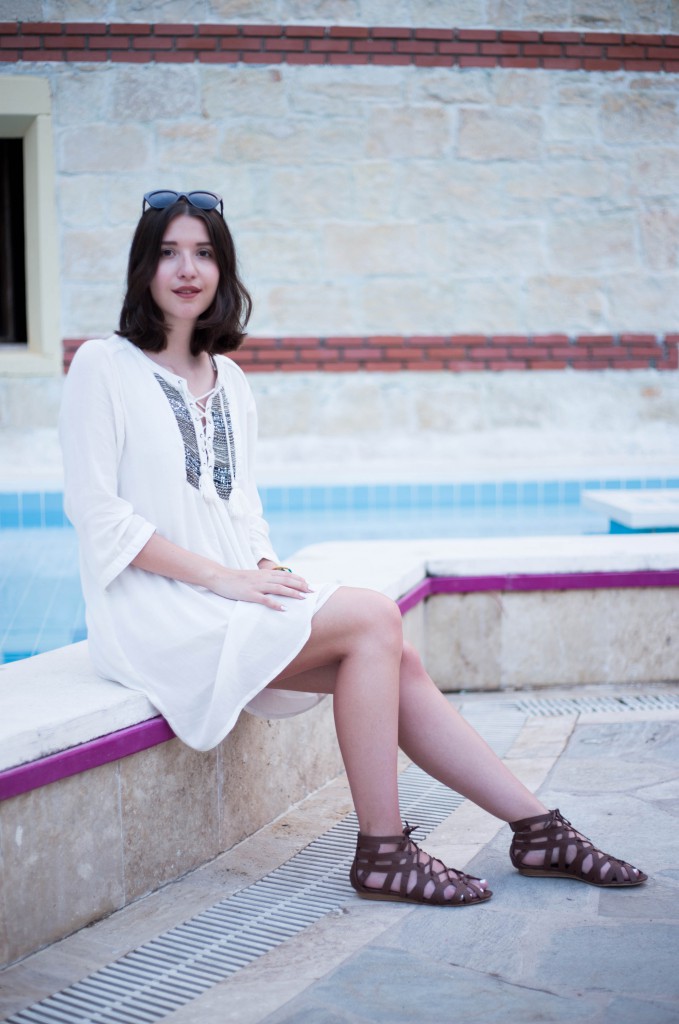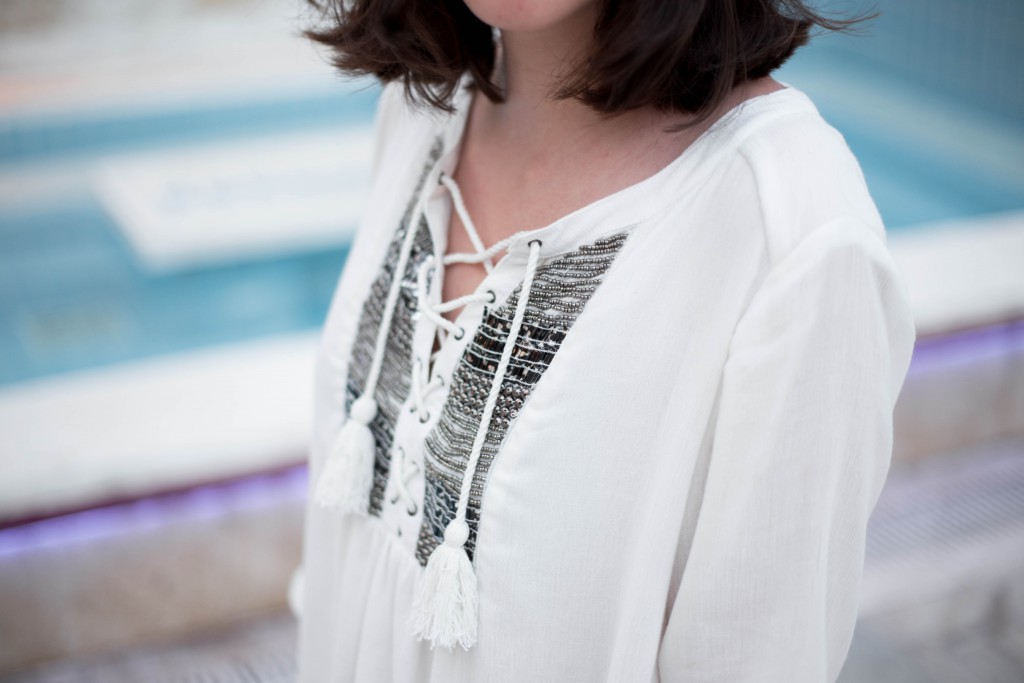 I have been living in this outfit; it's basic yet a little exciting thanks to the application on the dress – yes I find that exciting. If you look at the rest of my wardrobe this is probably the most exciting it will get. Don't worry you won't only get pool side outfit photos – the next ones will be at the beach, promised! This was shot at our first night and we were dying to have dinner and took those before dinner so we rushed a bit. A tip from my side: never take outfit photos with an empty stomach!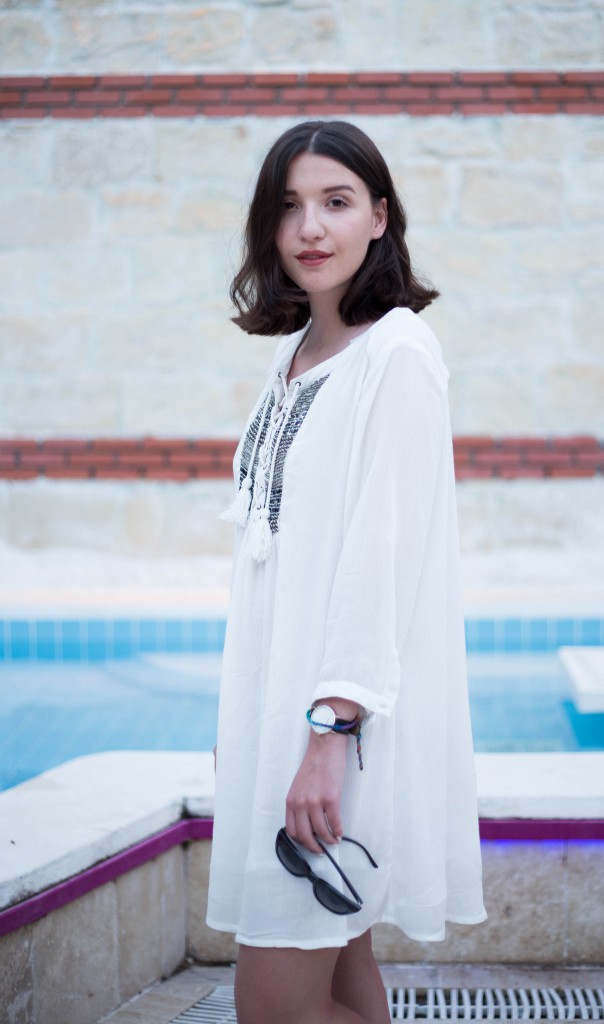 All photos taken by tooloudvisuals.
Sorry for the rather short blog post today. I am trying to enjoy my holiday (besides the fact that I catched a cold at average 28 degrees) and have some quality time with le boyfriend!