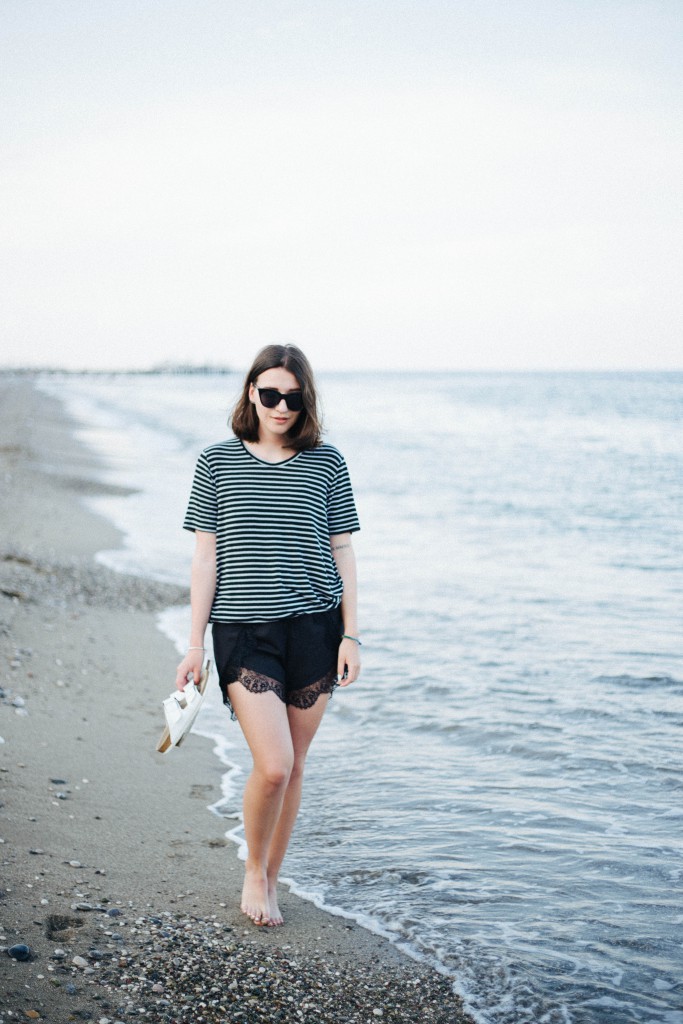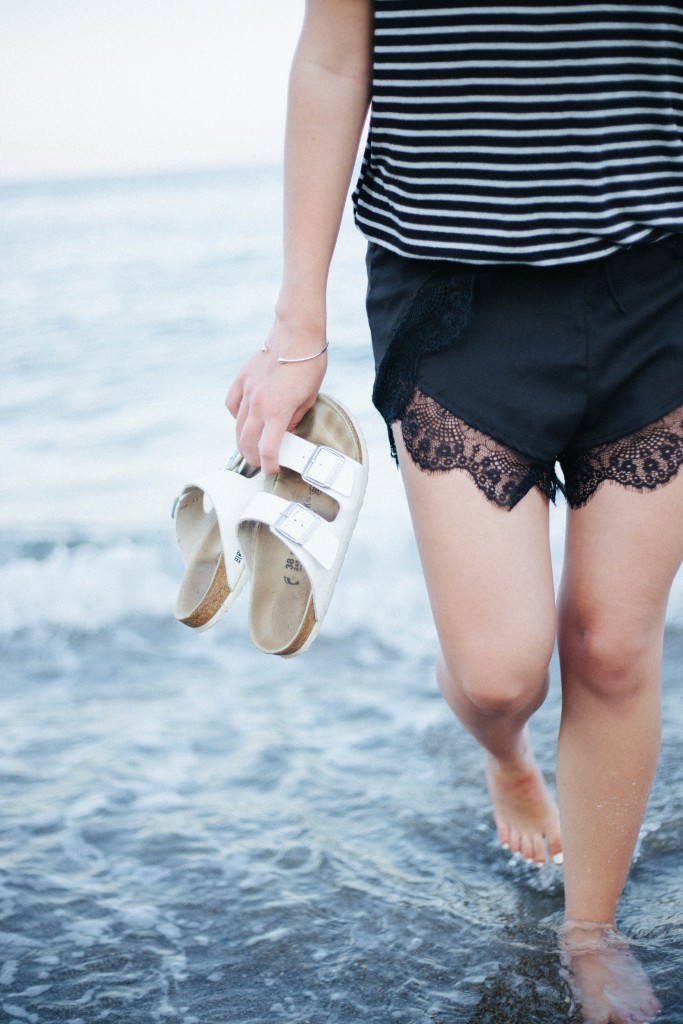 Top – Brandymelville  |  Shorts – Sportsgirl.au  |  Sunnies – Lespecs
Sandals – Birkenstock  |  Bracelet – Madeleine Issing*  |  Earings – H&M
I am so happy to finally be able to write this blog post. I have been busy being sick at my vacation (yeah you read correctly I managed to get sick at an average of 29 degrees) and then university started again yesterday and I am still busy catching up with everyone and finding my usual routine again – might sound funny because I have only been on holidays for a week but it's true.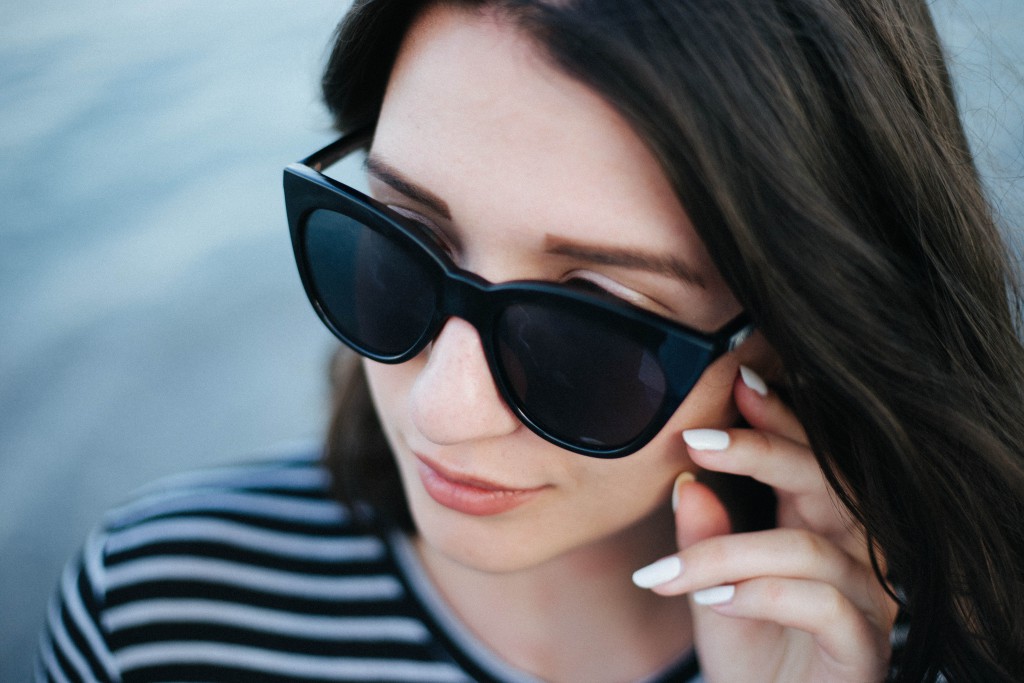 The outfit is my go to casual summer outfit. I have been a fan of the lace shorts for a while now and bought this one two years ago when I still lived in Australia. They are the most comfortable thing and I like their easy breathy style. No surprise that I matched them with my favorite striped tshirt from brandmelville. Oh and something to look forward to; the next outfit post will feature a different pair of sunnies! I am so sorry always wearing the same pair of black sunnies but they just make me feel oh so glamorous! By the way how to you like the new length of my hair? This is the shortest it has been in such a long time and it's a bit of a getting used to it for me at the moment but I think I really like the new length!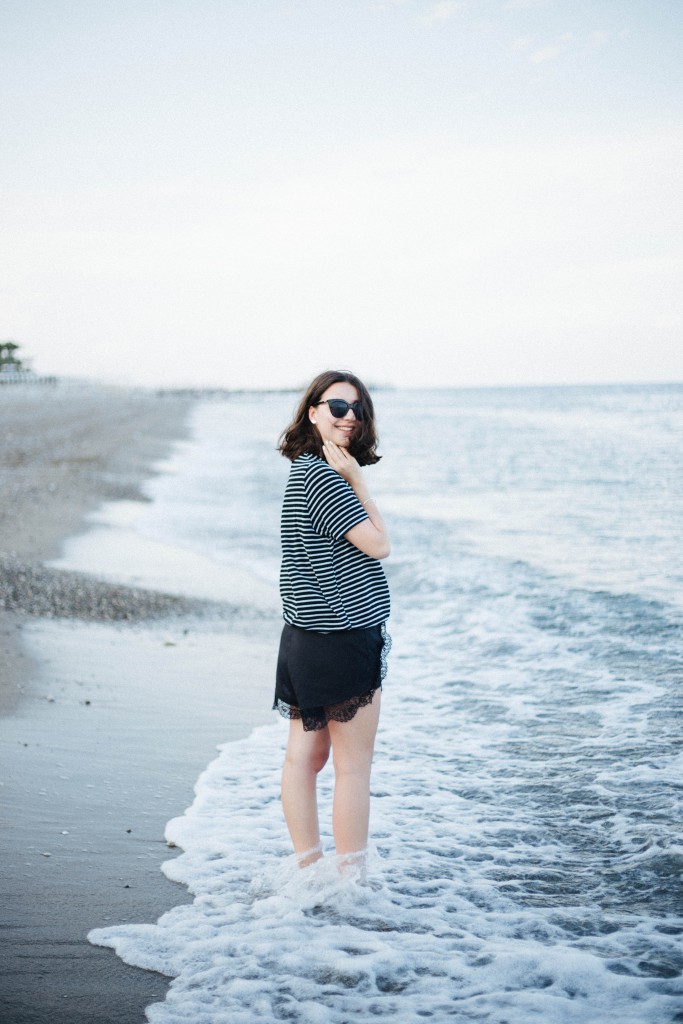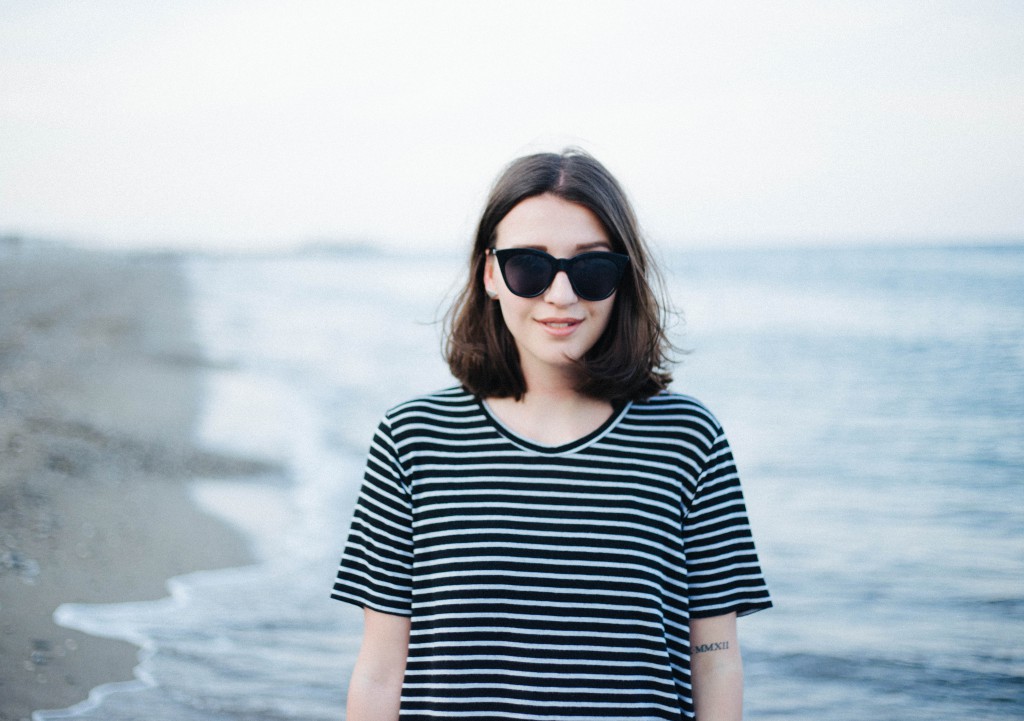 All photos taken by tooloudvisuals.