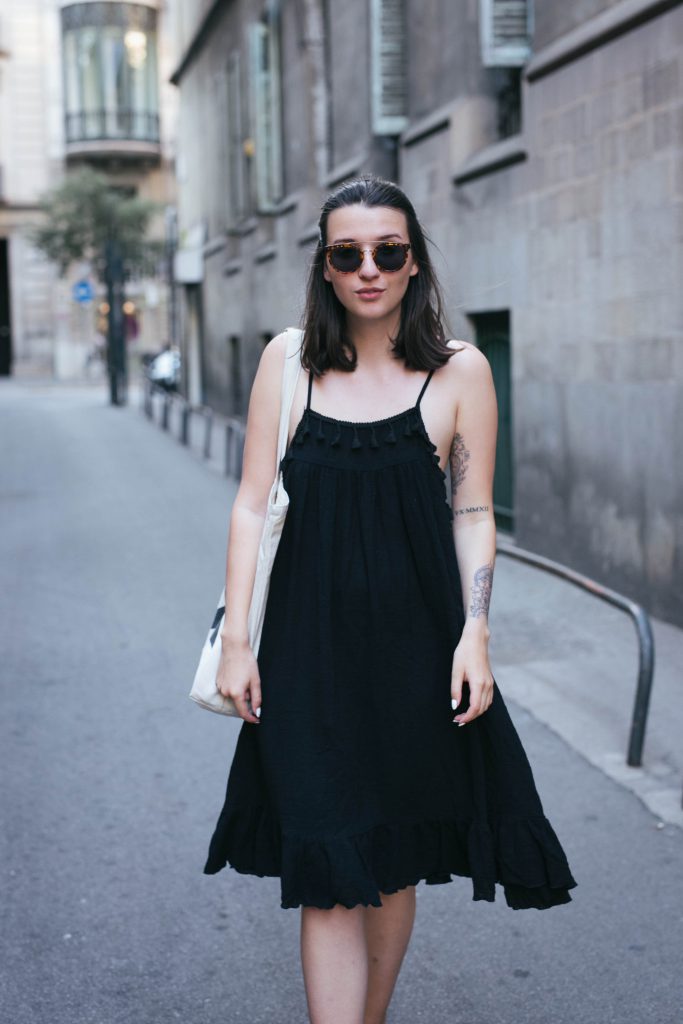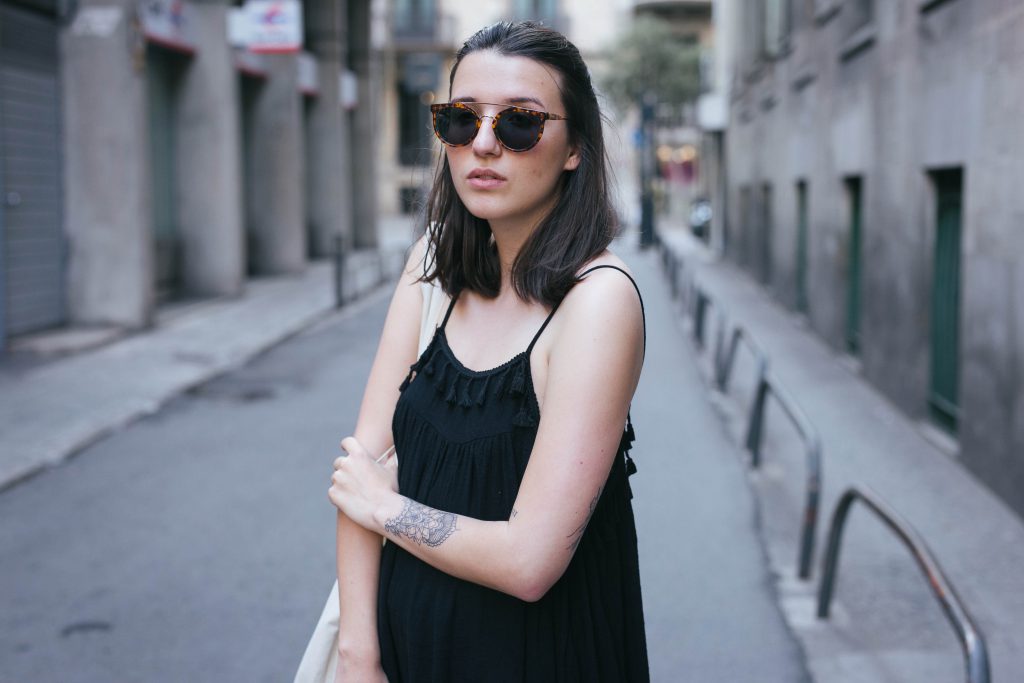 Dress – Boohoo  |  Sunglasses – c/o Polette  |  Sandals – H&M  |  Bag – c/o Ace&Tate
When it's 31 degrees in the city and you feel like melting right there on the street nothing beats a wide summer dress and a pair of comfortable slides! Especially if it's as pretty as my new dress featuring some cute little tassles. You know me by now usually I stay away from bohemian pieces as they never last in my wardrobe. But this year I have found a couple of pieces with a touch of boho which I am sure I will still be wearing next year as well as the year after because I have been wearing them non-stop so far! So for minimalists like me if you ever go for something bohemian stay away from prints or anything making the piece not you. Another tip that works for me would be sticking to black and white!
Finishing off this look with my beloved ace&tate sac and my leather slides from h&m. These are so pretty and the leather is super soft nevertheless I still managed to scratch some of the skin off while wearing them – on the first night of our holiday. Not the best thing to do if you have 4 days of walking through the city ahead of you but oh well I managed. On a little side note, I am addicted to sunglasses with my correction! I haven't worn lenses is such a long time and I don't have the problem that I don't feel stylish anymore because I have these great sunnies from polette as well as my new ace&tate clip-ons (yes I have a thing for this style of sunnies at the moment…). So if you ever considered getting sunglasses with your correction: DO IT!
P.S.: This week I even wore glasses on the catwalk! Find out more about that soon on the blog or if I made you curious read the full story on how I got to walk on a catwalk here.