Rae
24. March 2016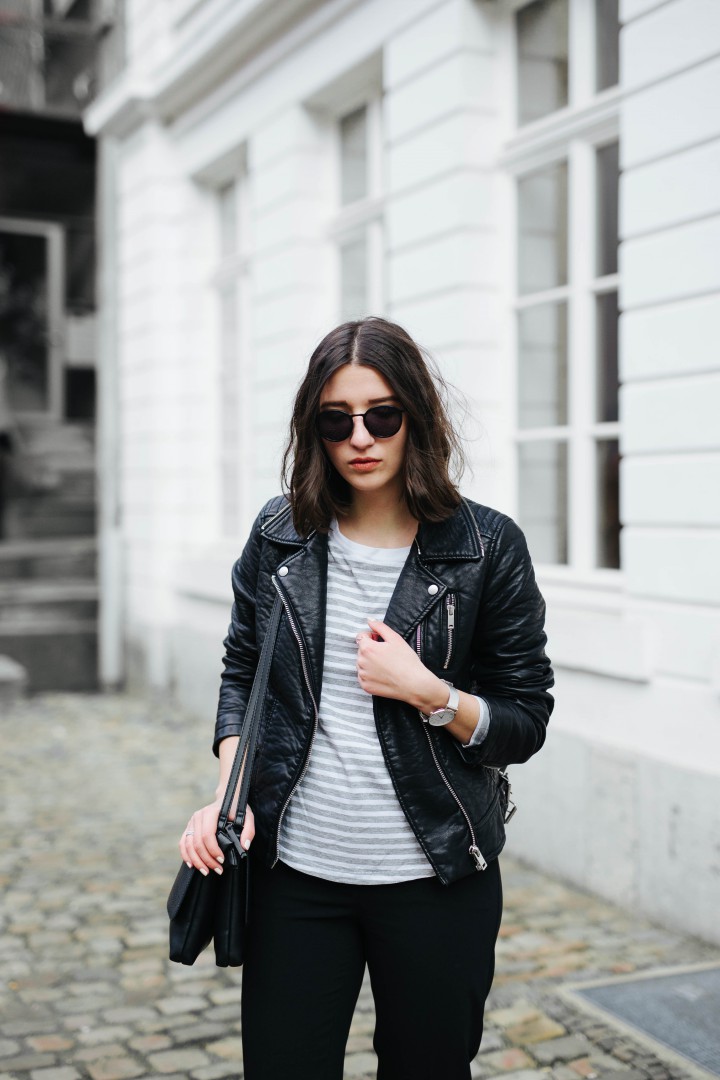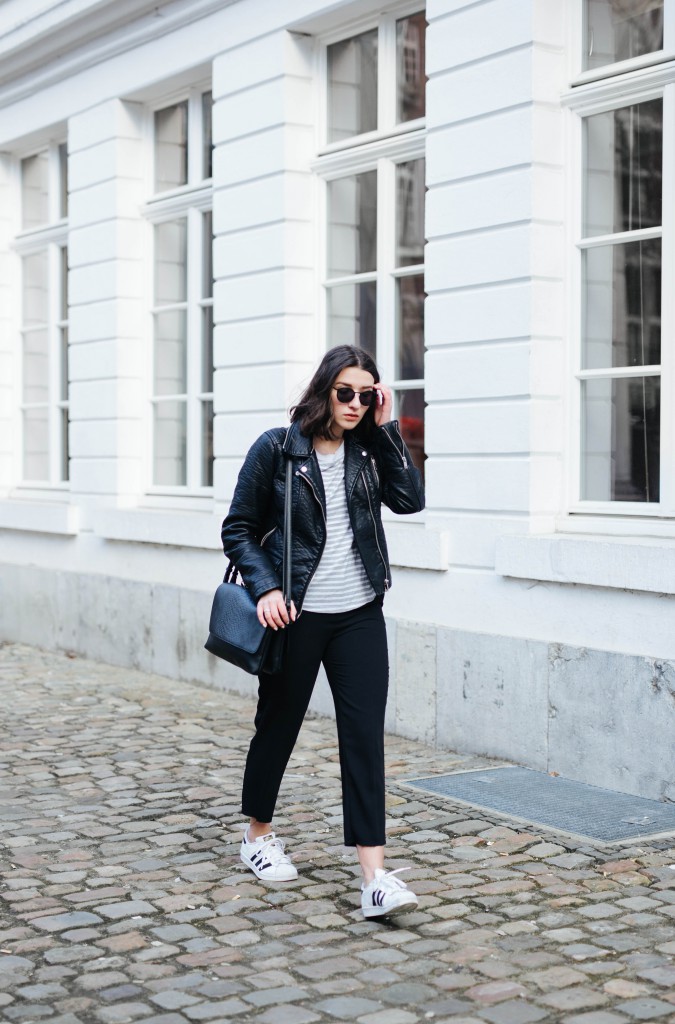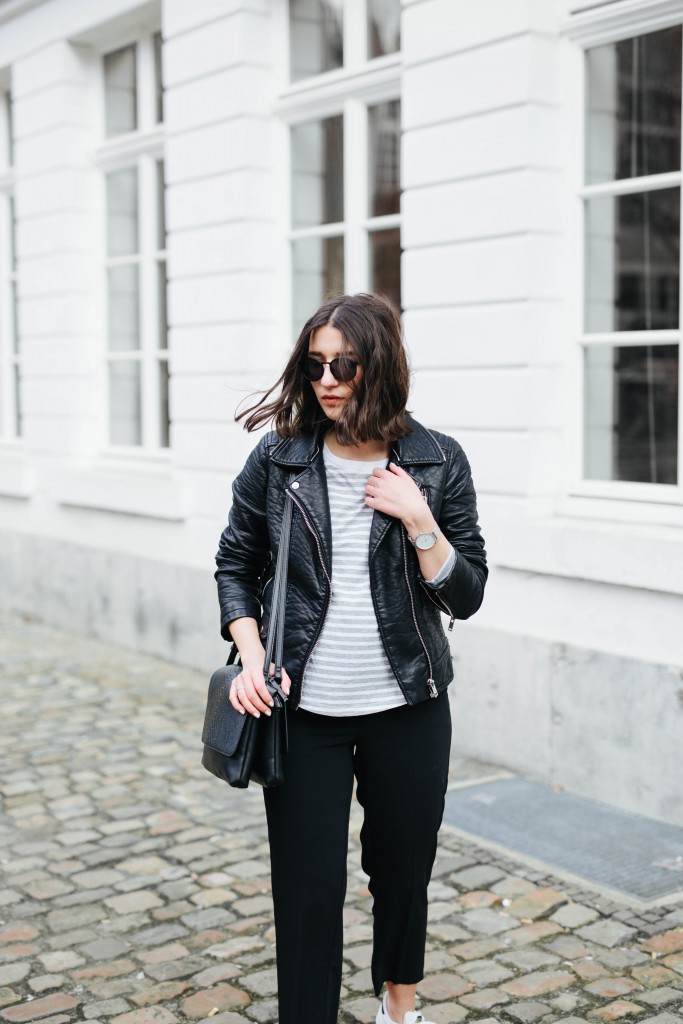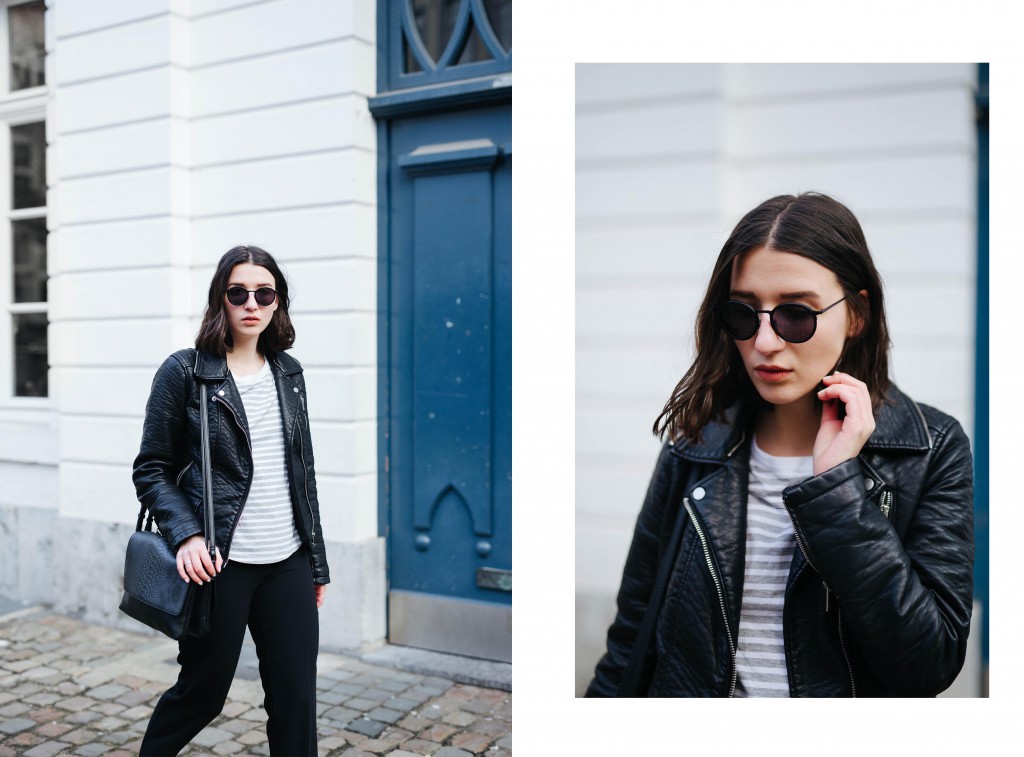 Jacket – Zara  |  Shirt – COS  |  Pants – H&M Trend  |  Sneakers – Adidas
Sunglasses – c/o Ace&Tate  |  Bag – Mango  |  Watch – c/o Harper&Brooks
Today I am wearing a typical spring look for me. What could possibly be a better outfit choice than a striped shirt, a pair of suit pants and a biker jacket? Exactly nothing really. The suit pants are a new addition to my wardrobe as my other pair got a little large around the hips and actually has a complete different cut (even though some people might say they look exactly the same…). A tip for those of you who are still searching for the perfect pair of suit pants I like to check at H&M Trend. They usually have a lot of different styles and the cuts are always a little different. What I love most about this pair is the raw hem (you either hate it or love it). I have received so many opinions on these pants so far – what do you think?
Besides the obvious pieces of the outfit I just want to point out that I am not wearing my all time favorite Ray Ban sunnies here but an amazing pair of Ace&Tate sunglasses. I think these are the perfect addition to my other sunglasses and will surely be worn to death this summer. Be prepared!
Last but not least I am really sorry about the decrease in posts on the blog as well as on my other social media channels. After all the stress with the breaking in into my apartment my body decided to take a week of university and keep me in bed on the weekend – right before the exam period. Now that I am on the healthy side again I have lots to catch up at Uni and need to concentrate on studying for the next couple of days so that I can hopefully manage to pass my exams (somehow). I promise April will be a better months for me and I will get a lot more active on here again!