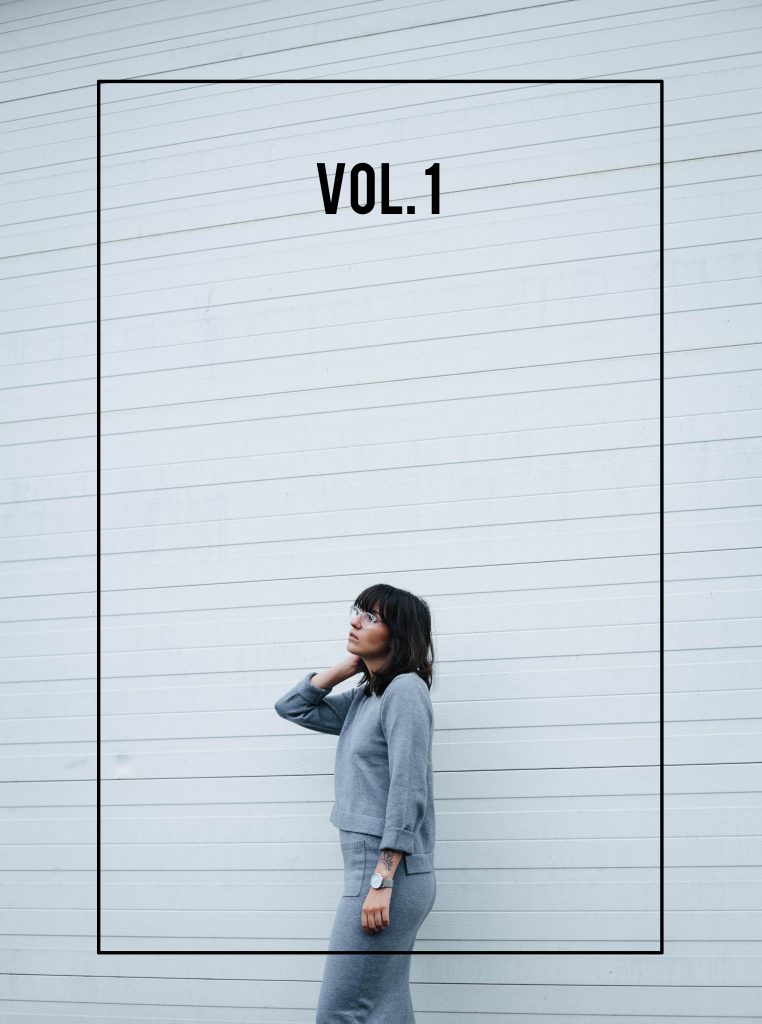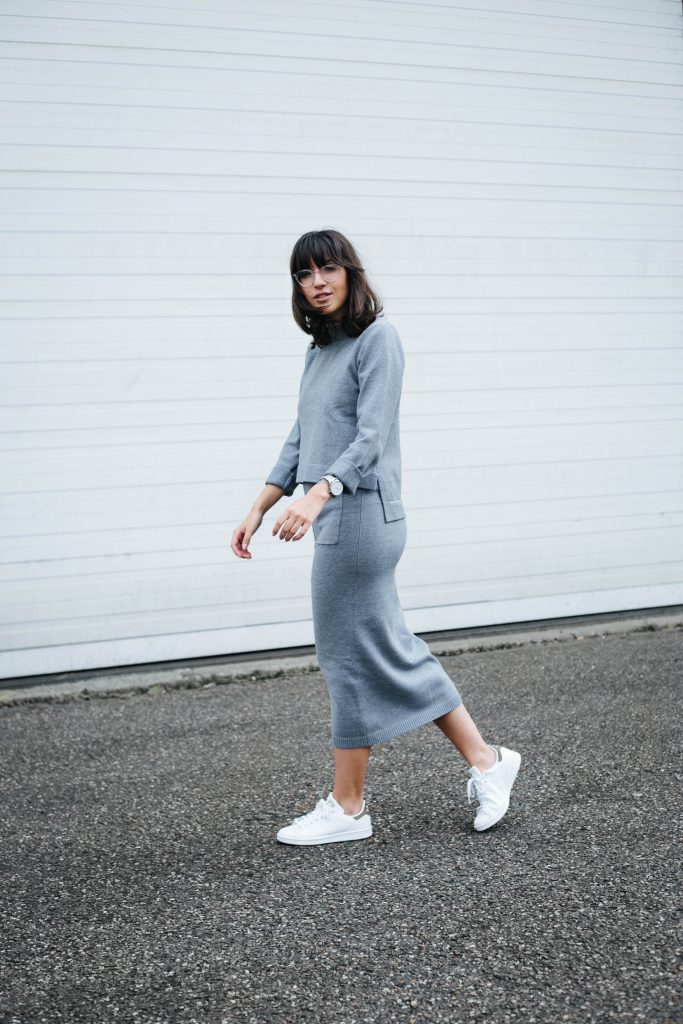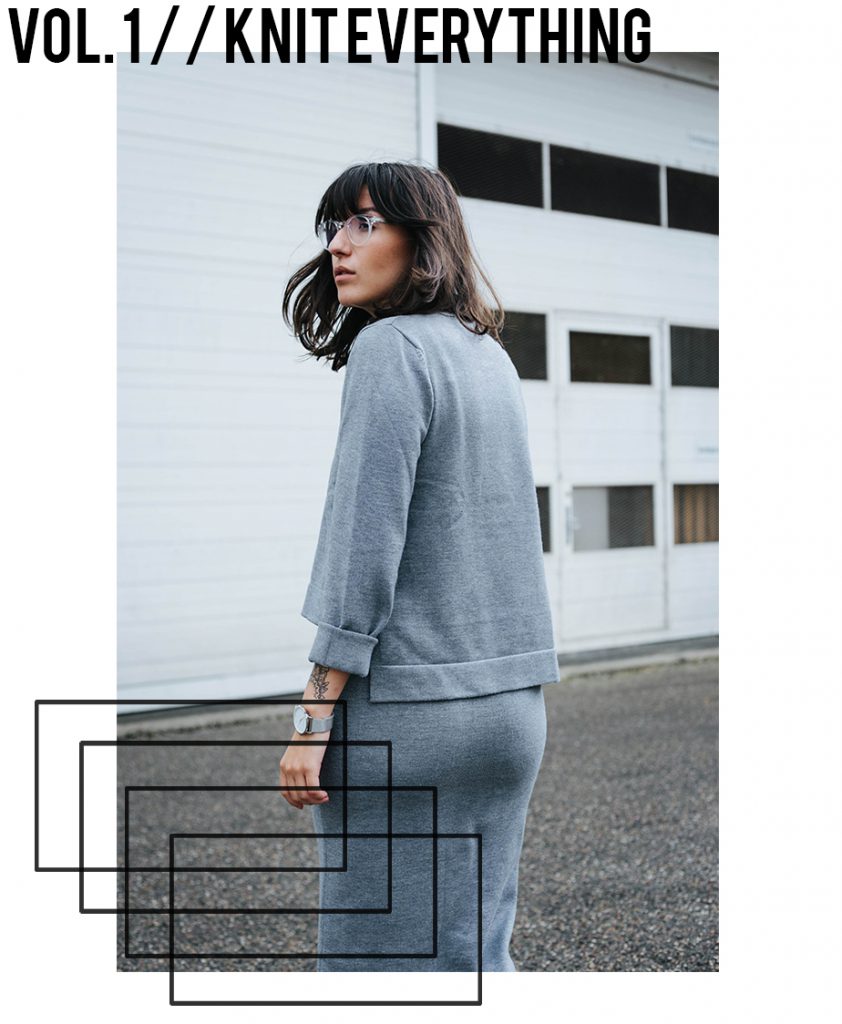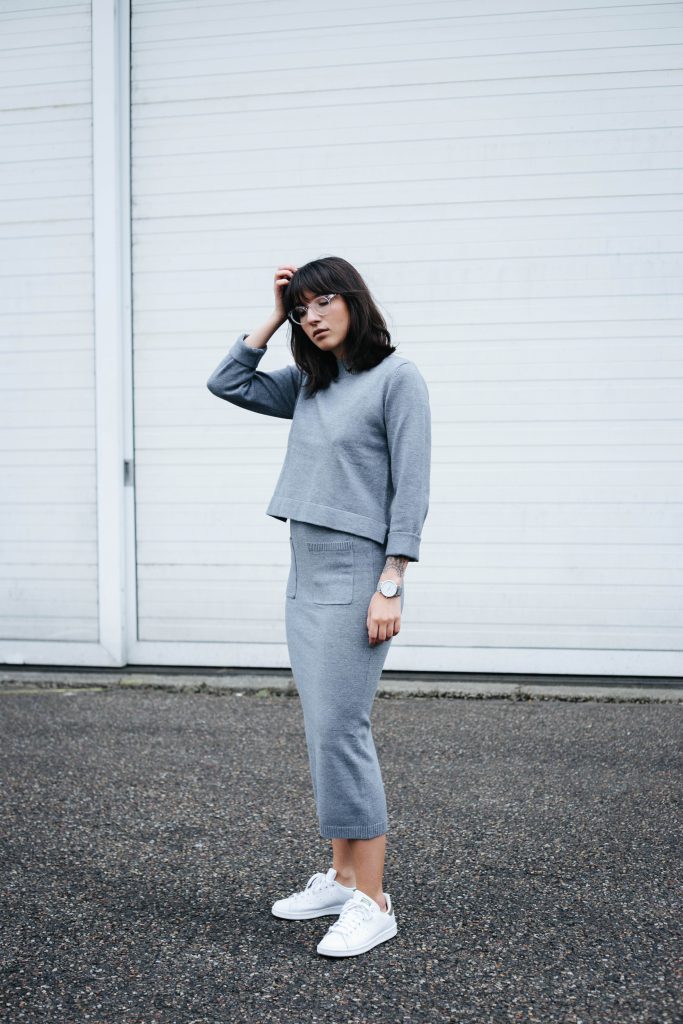 knit set – c/o dezzal  |  sneakers – c/o adidas via aboutyou  |  glasses – c/o ace&tate
watch – c/o harper&brooks
You know me or at least I feel like you know me by now hence you know I love my knits. As much as I hate the cold I do love knits and layering and coffee (occasionally also tea). The list could continue for a while but the point I am trying to make is as much as it sucks that we have autumn from one day to the next I am still excited about knits. Especially if they come in a sneaky set like this Dezzal knit duo. Best thing about knit sets would have to be the sheer endless ways of combining the items with other pieces of your wardrobe. For example I have worn the skirt with a white tee and my beloved leatherjacket for a day at Uni and the jumper with a pair of suit pants for – guess what – another day at Uni.
So get experimental, guys!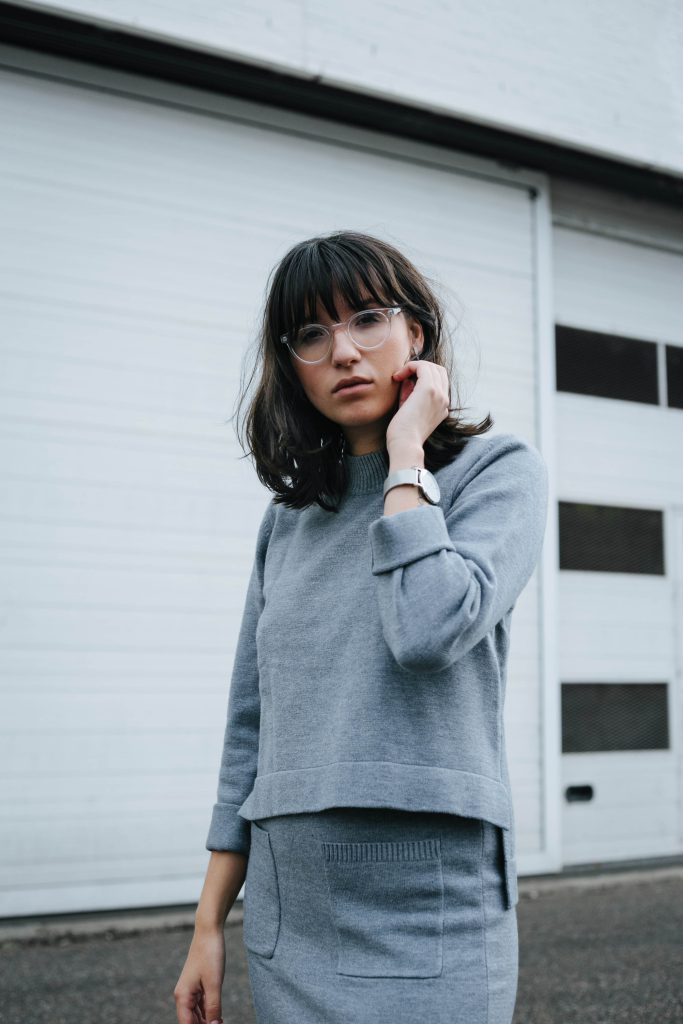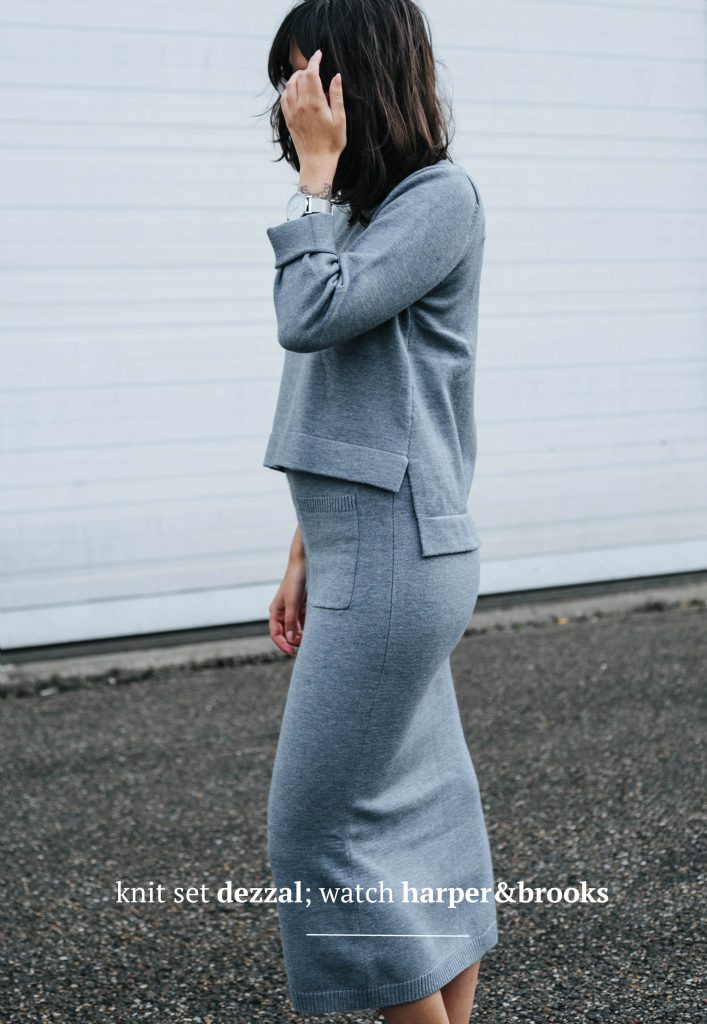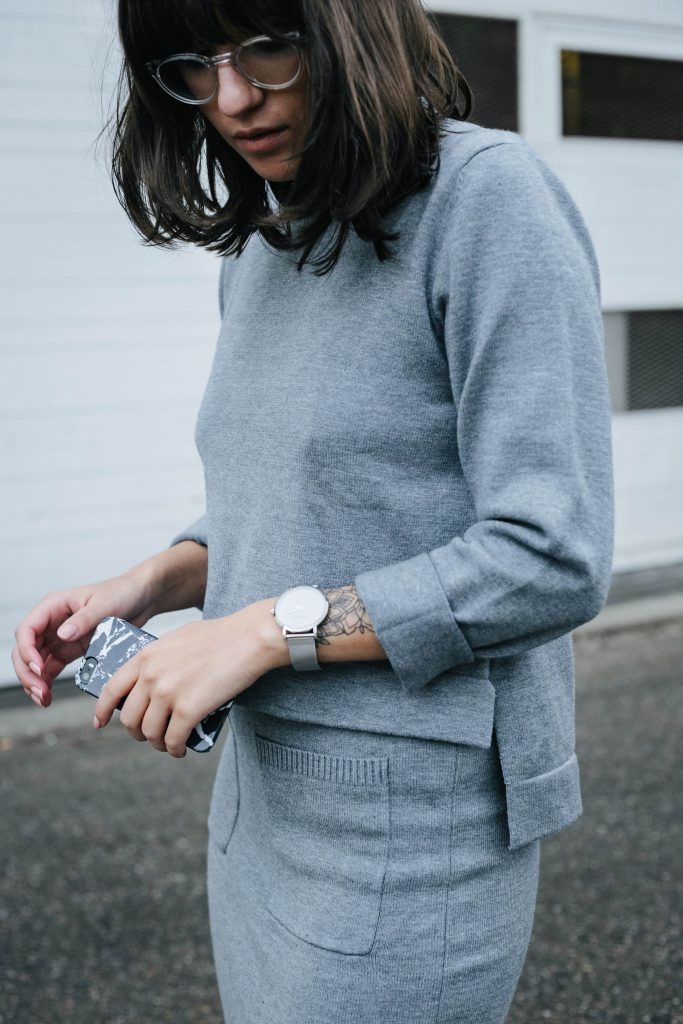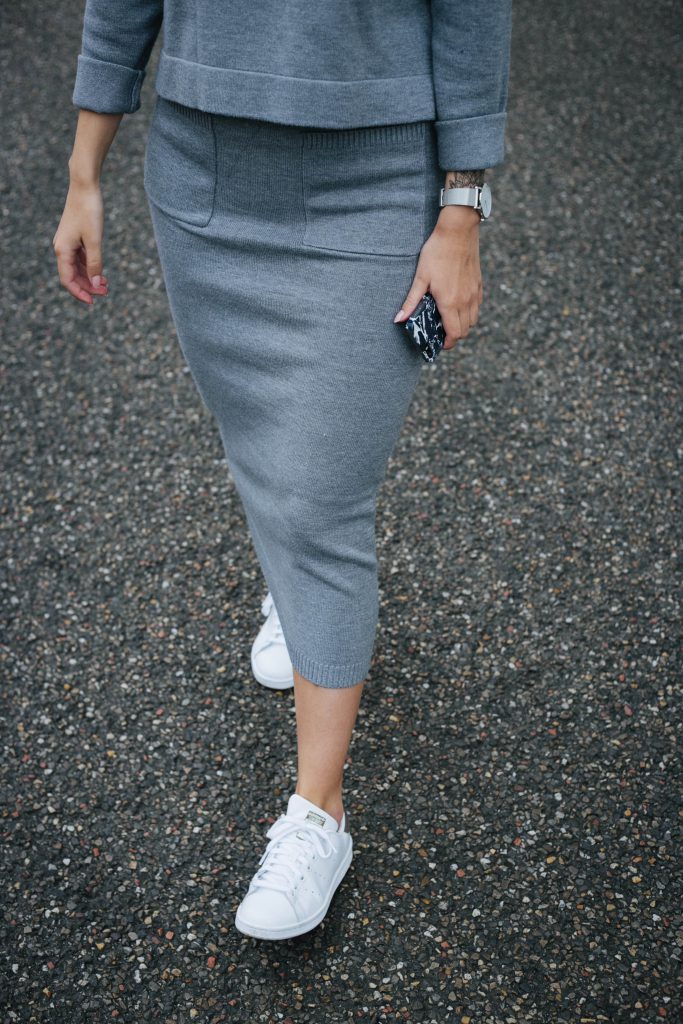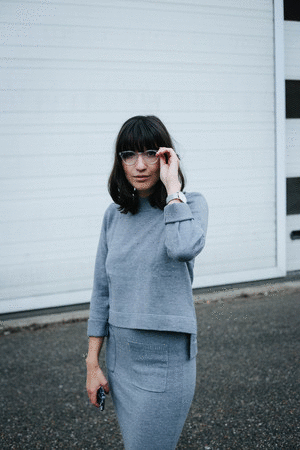 All photos taken by Jan Hermanns | Edit by yours truely.