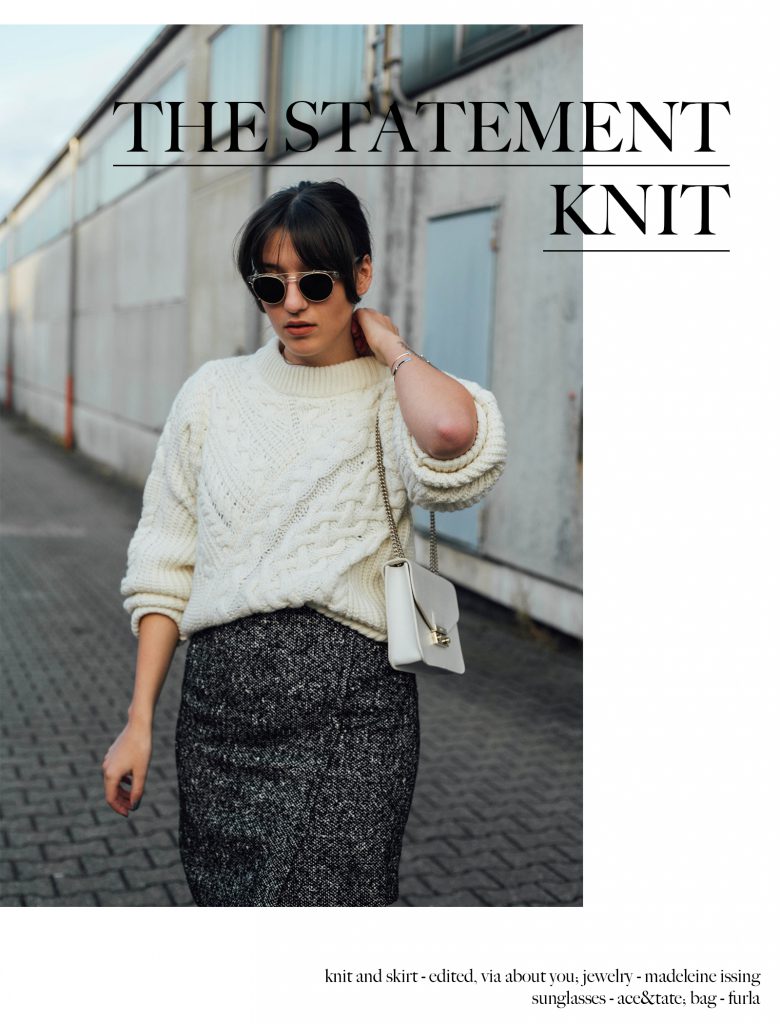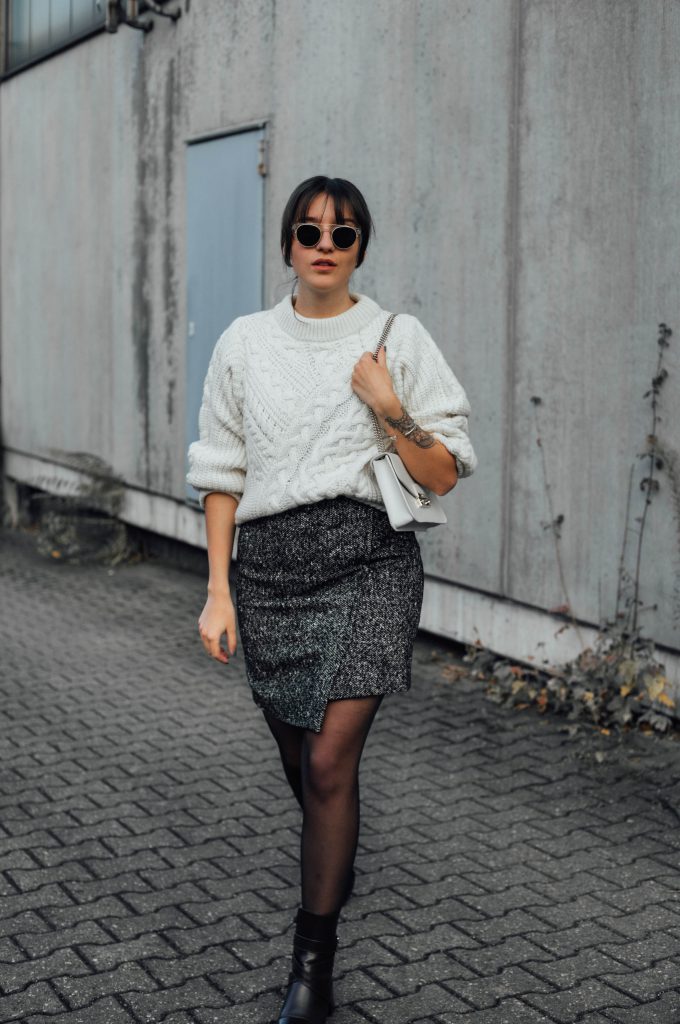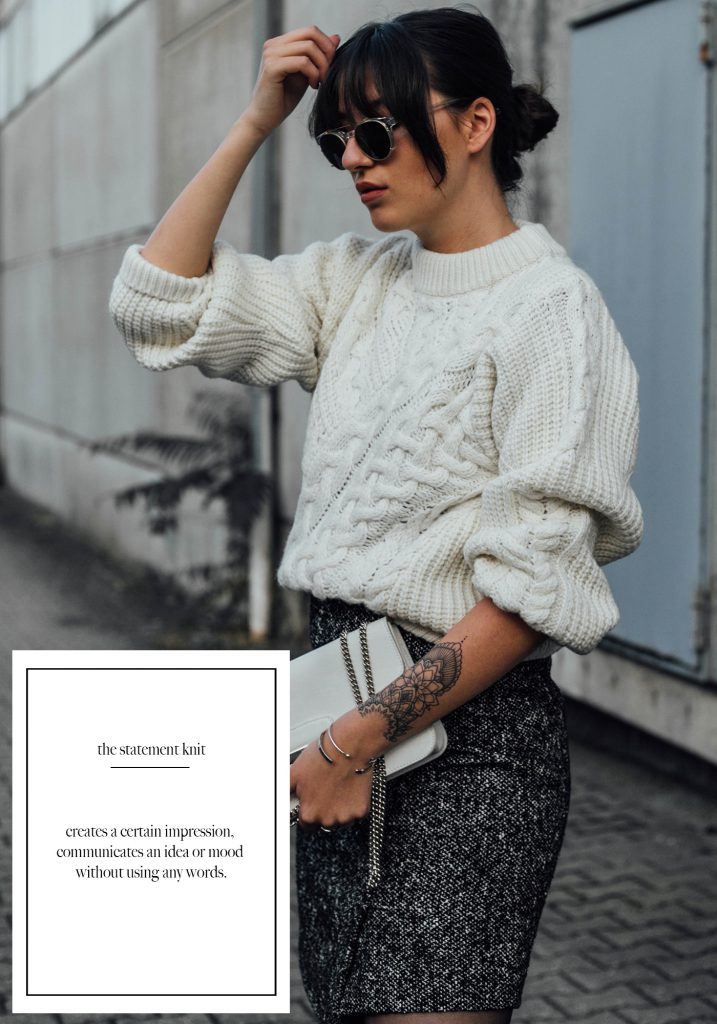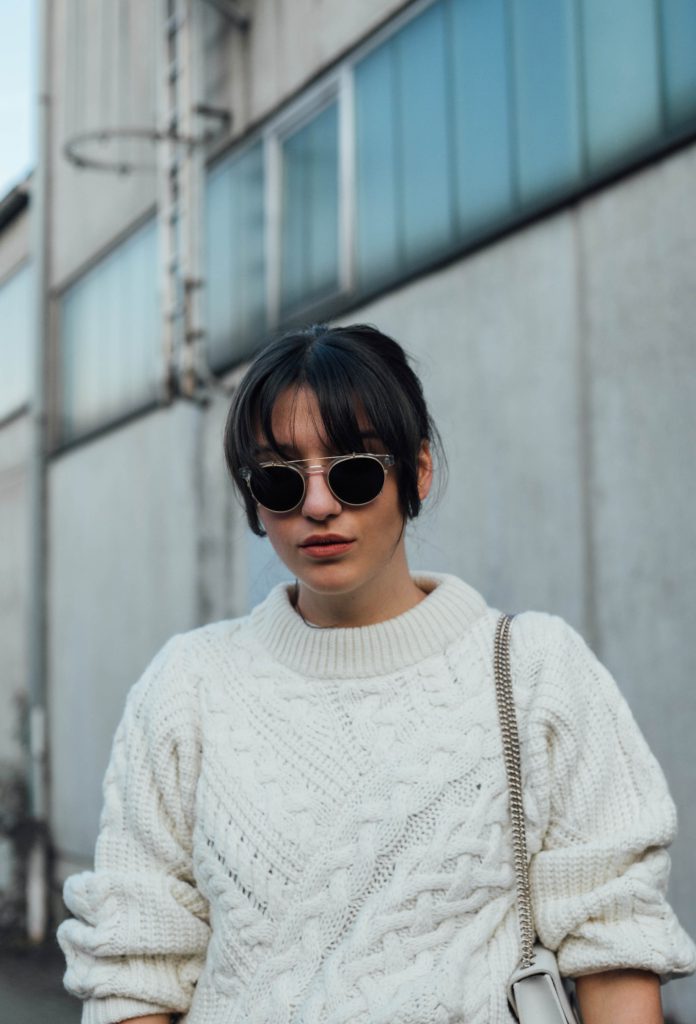 knit – c/o edited (via about you)  |  skirt – c/o edited (via about you)  |  boots – c/o public desire
sunglasses – c/o ace&tate  |  bag – furla
 Somehow I am still resisting the ever growing urge to wear a coat on the blog yet. While I had to switch my beloved leather jacket for a big coat once or twice in the past couple of weeks (especially in the mornings) I just don't want to fully commit to it yet. After all I think I won't even get to embrace the whole coat thing this year because I am skipping proper winter weather and will rather be sweating in Australian summer! More on my plans for next year sooner or later – I promise it will stay interesting for you on here. Be prepared it might even get MORE interesting.
So back to the topic: Instead of focusing to much on all the beautiful coats that I won't be able to wear anyways I am focusing on beautiful knits! Before you start wondering yes I am aware that heavy knits are also not summer appropriate but a girl needs something to splurge her money on as long as she is in the cold, right? Especially if previously mentioned knits are as divine as my new Agata knit from About You. A big chunky knit is just the perfect layering piece for cold mornings and even colder nights and the best you won't feel the need to wear your big, heavy coat on top of it just yet.
I styled my chunky knit with a asymmetric skirt, a pair of red wine colored boots – the most comfortable pair of boots ever and no jacket because it was just to warm on the day we shot this look. On a side note it's getting really really tough to style my bangs at the moment and while I don't mind the hair on these photos they are such a pain to style right now. Any tips on how to grow out your bangs without having to run around like a total idiot / half blind for a month?