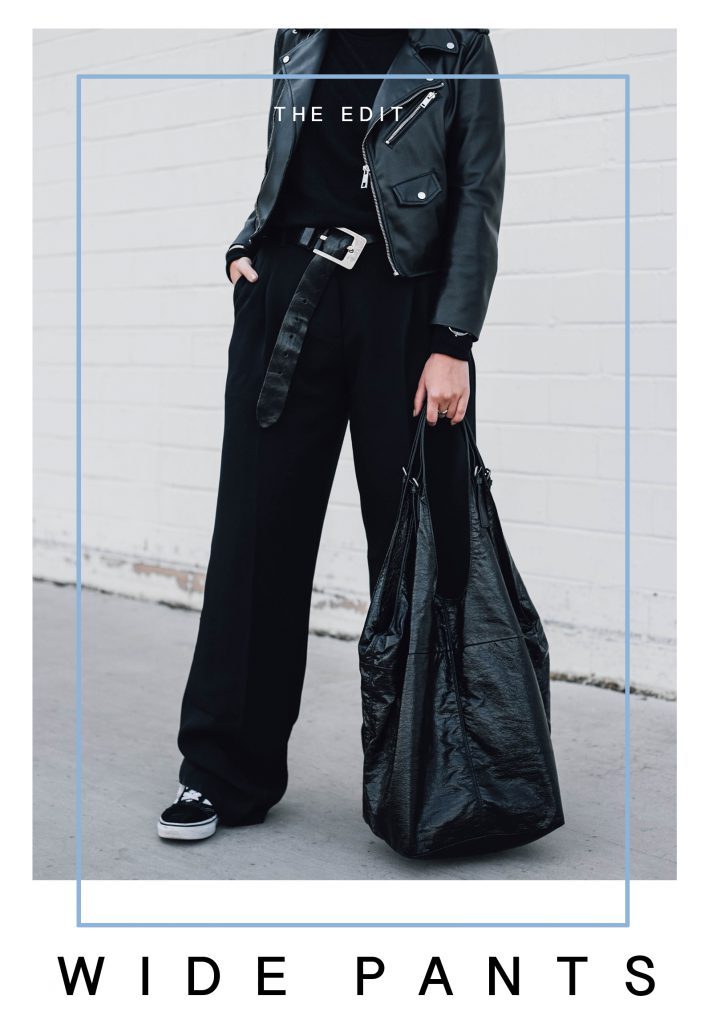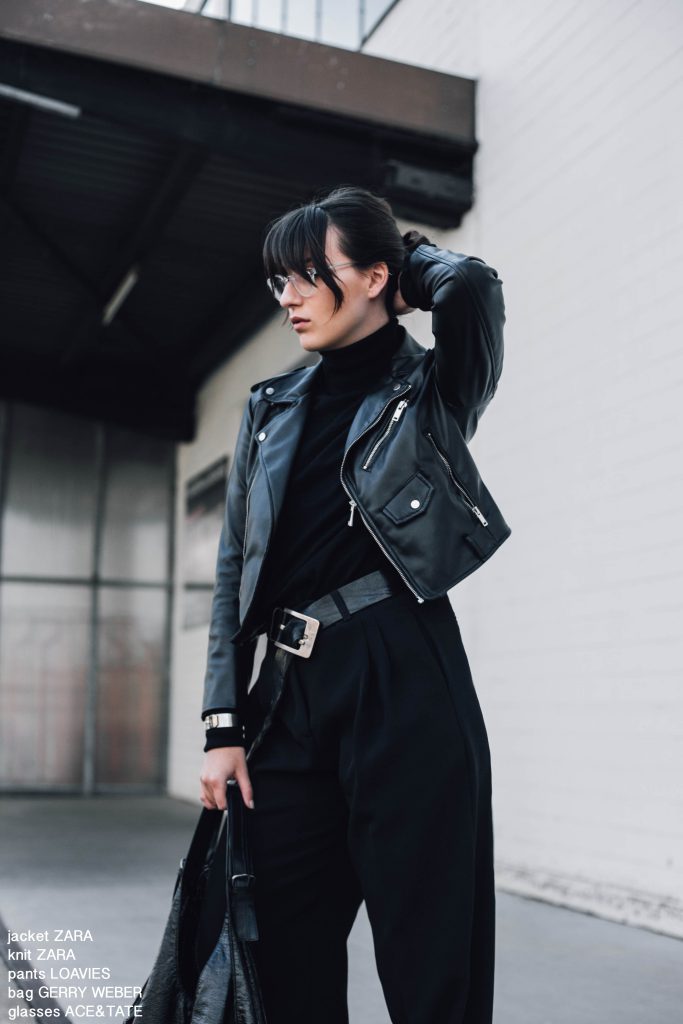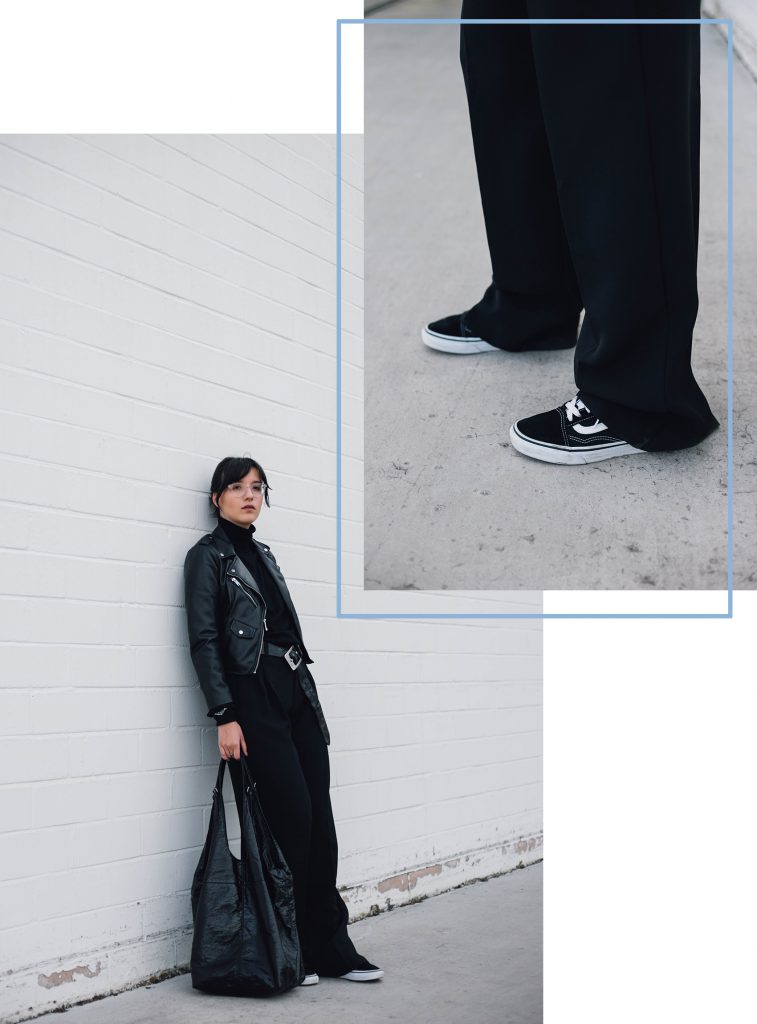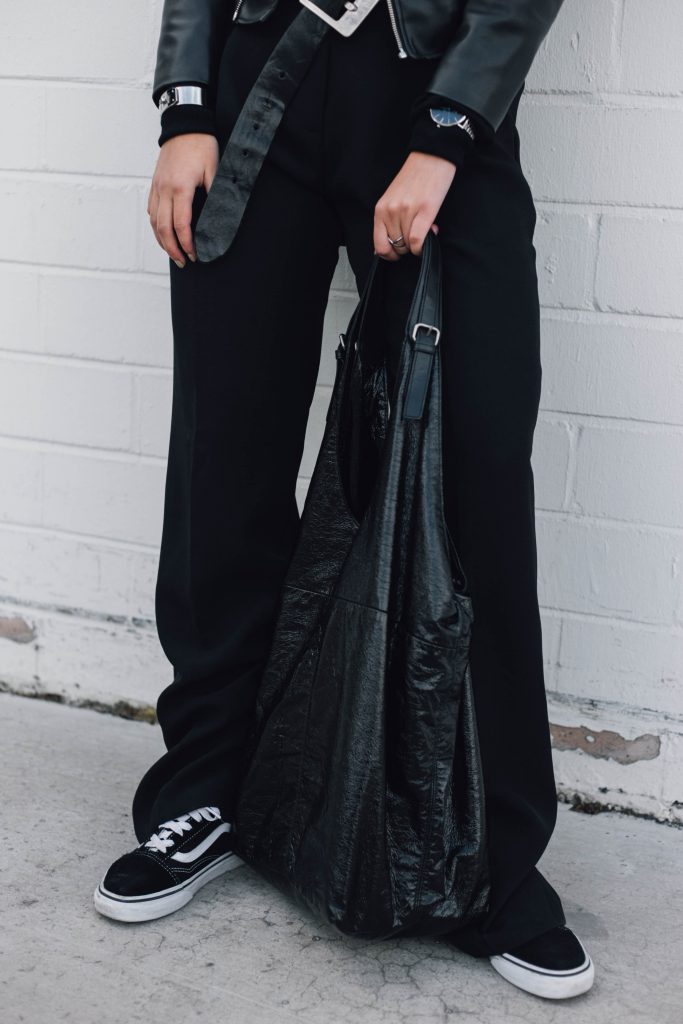 jacket – zara  |  knit – zara  |  pants – c/o loavies  |  belt – borrowed from my mum
bag – gerry weber  |  sneakers – vans  |  glasses – ace&tate
Hello on this beautiful sunny-and-grey Wednesday – I am especially happy today because another exam period lies behind me! Exam periods can easily be identified by the lack of social media postings as well as the lack of new post on the blog. Usually I work ahead to provide you with your weekly dose of yours truely but this time around I wasn't on top of my work and well let's just say that the 3rd year definitely didn't get less work than the 2nd year of my study.
But enough Uni talks – if I haven't lost you already bear with me a little longer – today's outfit was shot at one of my favorite locations at my hometown. I decided to make it to my personal challenge to shot there but make the photos and the resulting edit on here look different than usually. With different I am not talking wearing a different outfit but I mean the layout and the angles of some photos – huge thank you goes to my mum because she is coming up with ideas nowadays, too!
About the outfit; I am wearing my favorite color again because I just can't help it. This time I opted for a pair of XL legged pants from Loavies and my favorite (synonym for very very old) turtleneck. I know I will have to get those pants shortened eventually but for now I wanted to wear them extra long. I added my beloved leather jacket and my go to shoes at the moment the old skool vans. As I try to travel light from Maastricht to my hometown I usually limit myself to one bag and hence stole this crushed-patent leather bag and the belt from my mum. Memo to myself: buy yourself a big statement belt!

What do you think about XL legs and statement belts? How do you like this special edit?