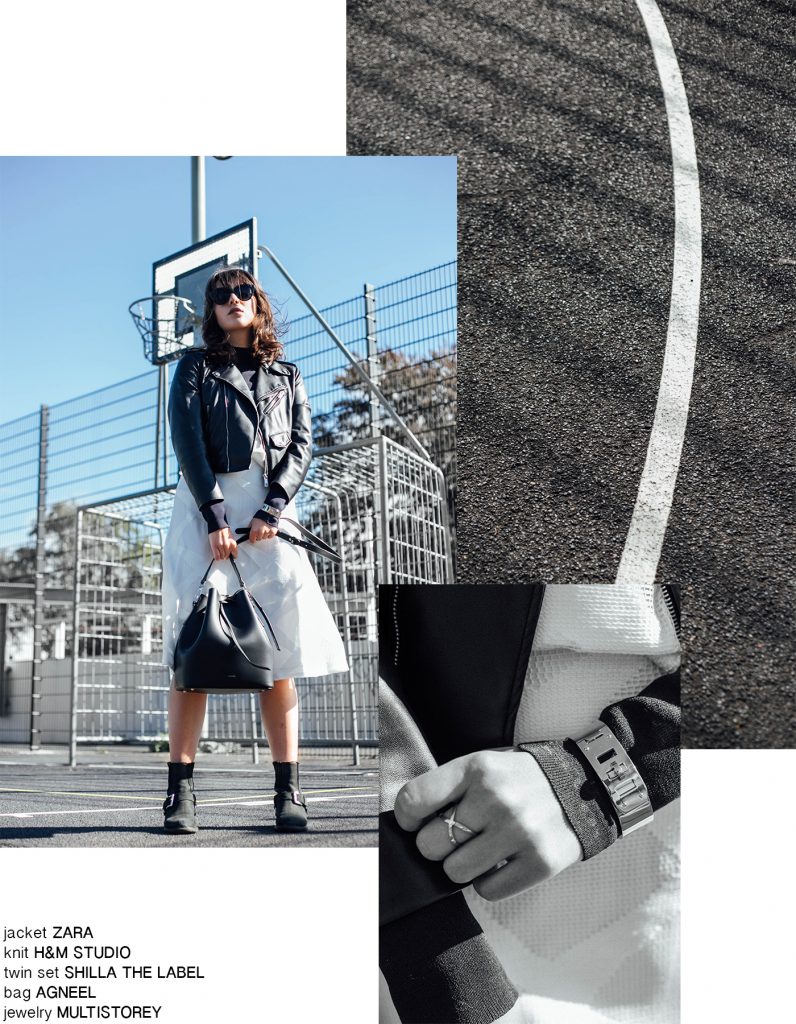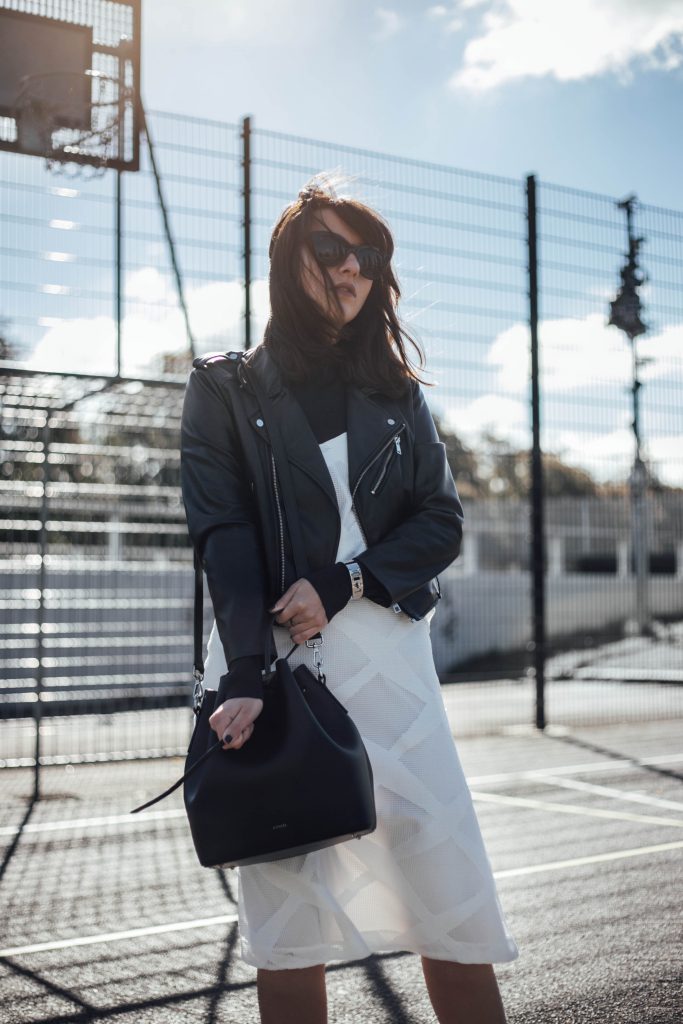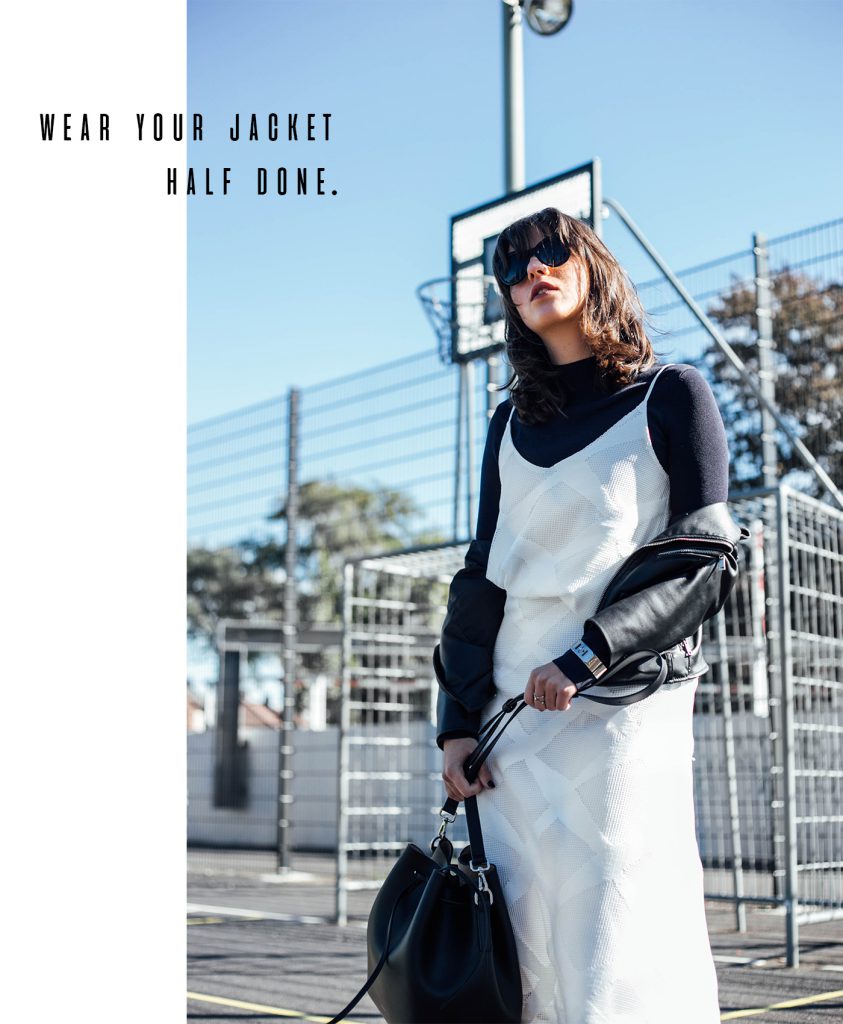 jacket – zara  |  twin set – c/o shilla the label  |  turtleneck – h&m studio
bag – c/o agneel  |  jewelry – c/o the multistorey  |  sunglasses – lespecs
After last weeks knit obsession you might already figured that I quite like a good twin set. So why not continue in the same manner this week? Yes I know what you are thinking but it's very different to last weeks set – promise!
You know that one of my favorite Aussie labels would have to be Shilla the Label and hence I was happy to be styling one of their perfect sets again – this time a little more Autumn inspired. One thing that always gets me with Shilla the Label are their outstanding prints and patterns so when I saw this white set I was immediately drawn to its pattern. It's timeless and minimalistic, yet it adds a lot of structure to the set. I added a turtleneck for an extra layer because you know that the Dutch weather hates my summer loving self. Only to realize after walking out of the apartment that still I wasn't dressed warm enough so I quickly grapped my leather jacket. Finally, I was ready for the weather awaiting me.
Fun fact: The location wasn't actually planned but when spying the empty court I had those amazing pictures in my head. While I am quite satisfied with the outcome it's still nothing like the pictures I had imagined. Do you ever have the same problem? What do you think about the photos?