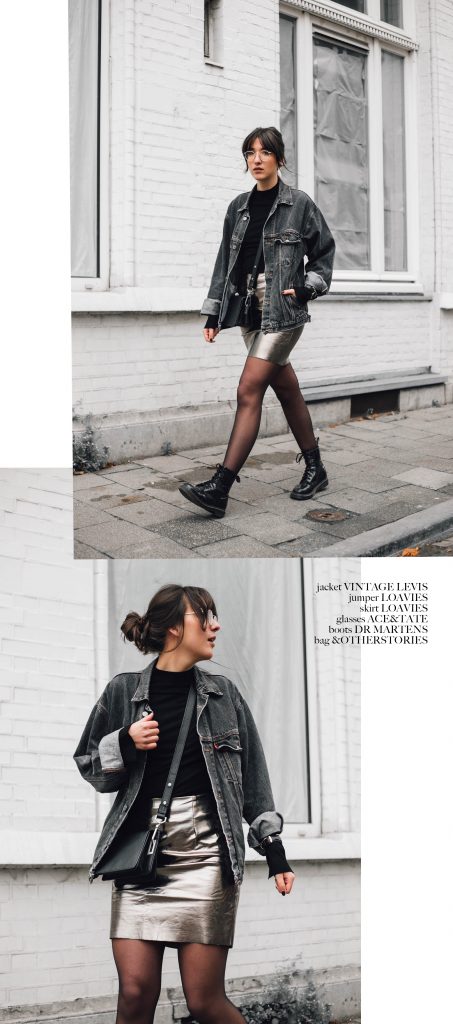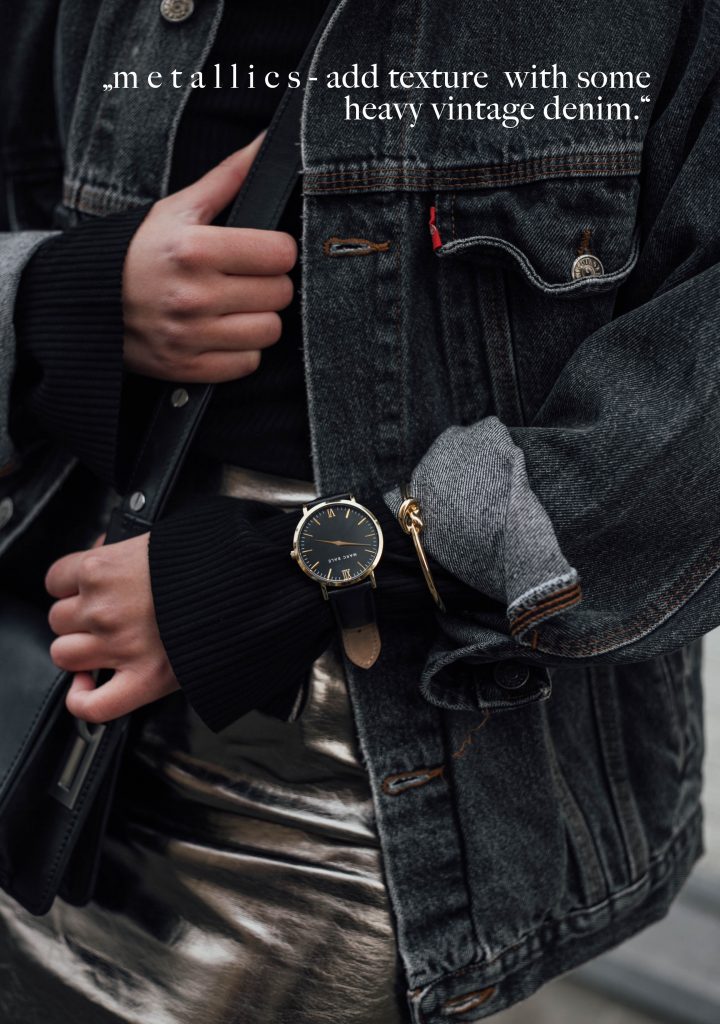 denim jacket – vintage  |  turtleneck – c/o loavies  |  skirt – c/o loavies  |  boots – dr. martens
glasses – c/o ace&tate  |  watch – c/o the peach box  |  cuff – c/o sophiebysophie
Did everyone survive Black Friday and Cyber Weekend? Even though I didn't want to buy anything during the big sales I still ended up finding something at Asos. This pretty little wrap dress is hopefully gonna keep me cool during my trip to Australia. It's quite out there for me but I was just feeling very summery when I added it to my shopping basket. We shall see how I like it on me in the end – but you know you gotta challenge yourself from time to time.
Today's outfit has become a bit of a uniform lately – remember that leather mini in autumn? Or the edited wrap skirt with the oversized jumper? Mini skirts are just so easy to style and you can play with different shapes nicely. While my skirts are usually rather fitted my tops or jumpers are oversized in order to loosen up the whole outfit. For this beautiful golden metallic skirt I decided to add a fitted rollneck with split details on the sleeves and one of my newest additions the vintage levis denim jacket. You have no idea how long I have been searching for one in a washed out black just like this one – so when I saw the jacket at my local vintage store I didn't even have to think about purchasing it. Stockings are always the most difficult part when wearing a skirt in winter. Personally, as soon as it's really cold I will be wearing woolen tights but for now I like to stick with the thinner option. The boots don't need further introduction after I have been telling you about them multiple times in the past couple of weeks (they are the best winter shoes though in case you're still searching).

All photos taken by the wonderful Esra from Nachgesternistvormorgen!