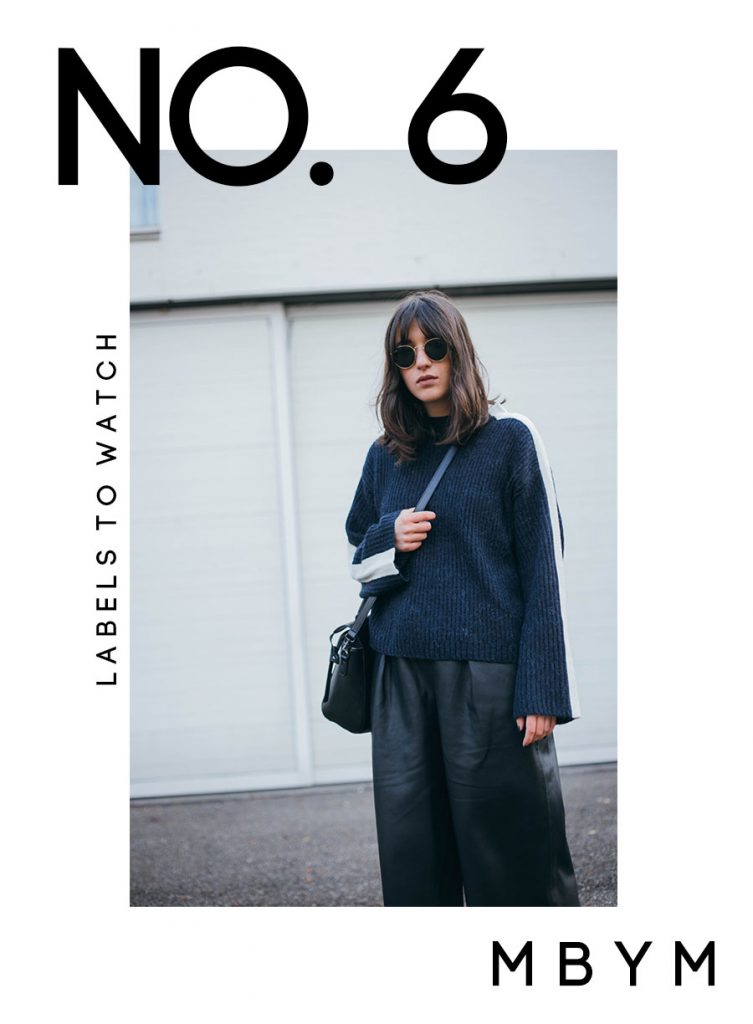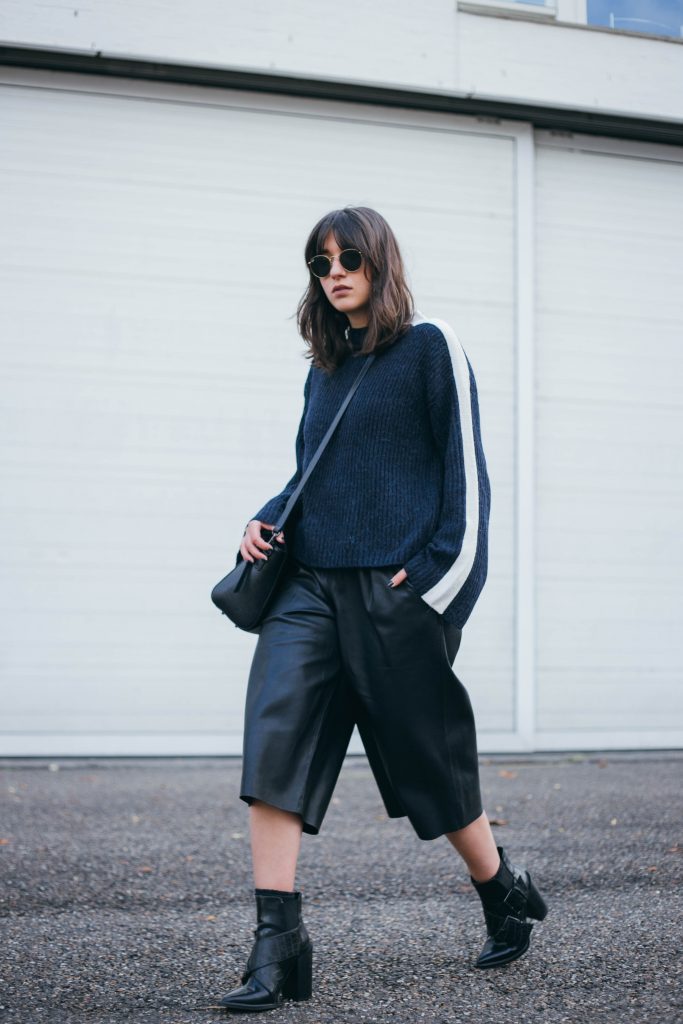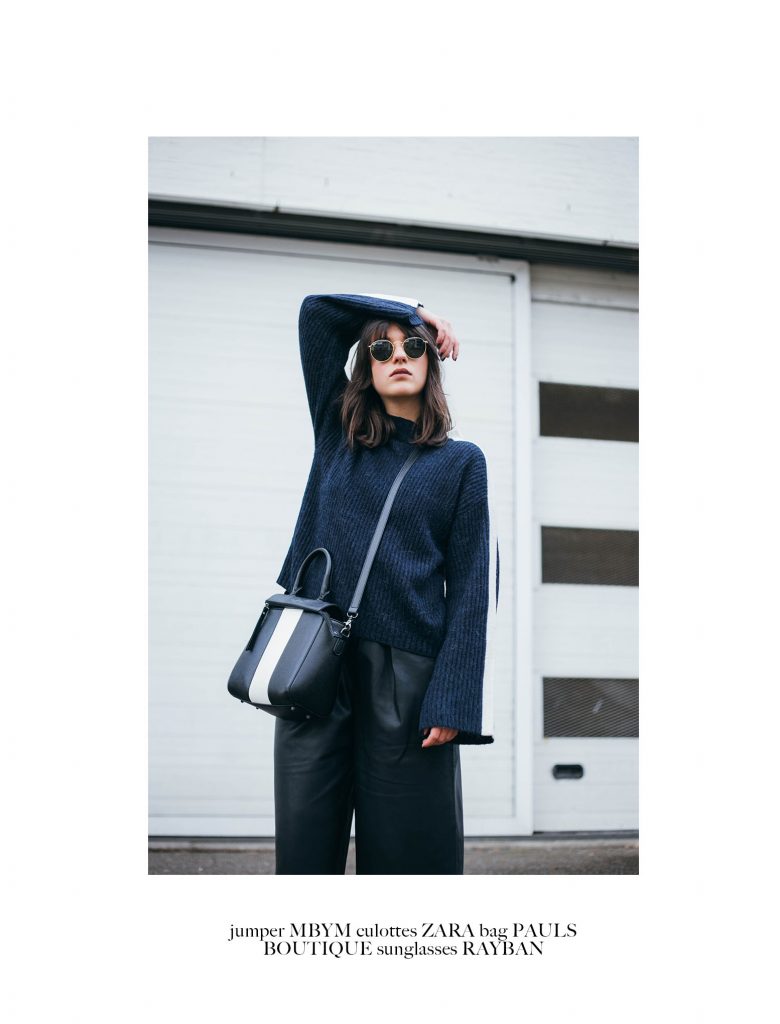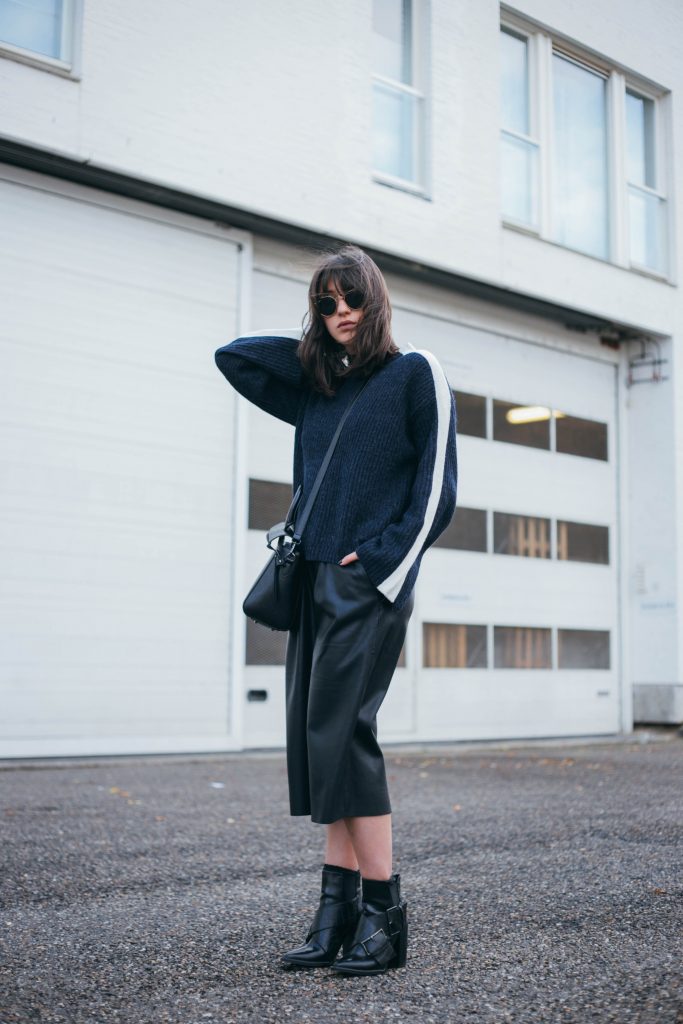 jumper – c/o mbym (striped version)  |  culottes – zara  |  sunglasses – rayban
boots – zara  |  bag – c/o pauls boutique
You all know by now that the label to watch section on my little cyber space is one of my dearest sections. I love finding young brands and connect with them. Besides being interested in fashion I am also interested in the exchange between bloggers and brands. Whenever I get to talk to young brands I feel like one can gain so many new perspectives on the subject but also on the business side of a fashion label.
After writing a storm of an introduction I haven't even mentioned todays label to watch yet. It's Scandinavian up and coming brand mbyM. I have already styled one of their beautiful blouses back in summer (oh god how I miss the warm weather). The responses to the midnight blue velvet jacket were impressive, too. So I figured it was about time to give you a proper introduction to mbyM. The brand describes the woman that wears mbyM as the coolest girl in the room (I feel flattered). She has a bubbly personality and is outgoing (I guess talking a lot ticks that box, right?). The designs are classics with a twist and you know how much I love a good twist. The jumper I am wearing today could be your ordinary navy mohair knit but the added racer stripe as well as the extra wide (and long) sleeves add that little extra excitement I search for in all my pieces.

All photos taken by my beautiful & talented blogger babe Esra from Nachgesternistvormorgen.