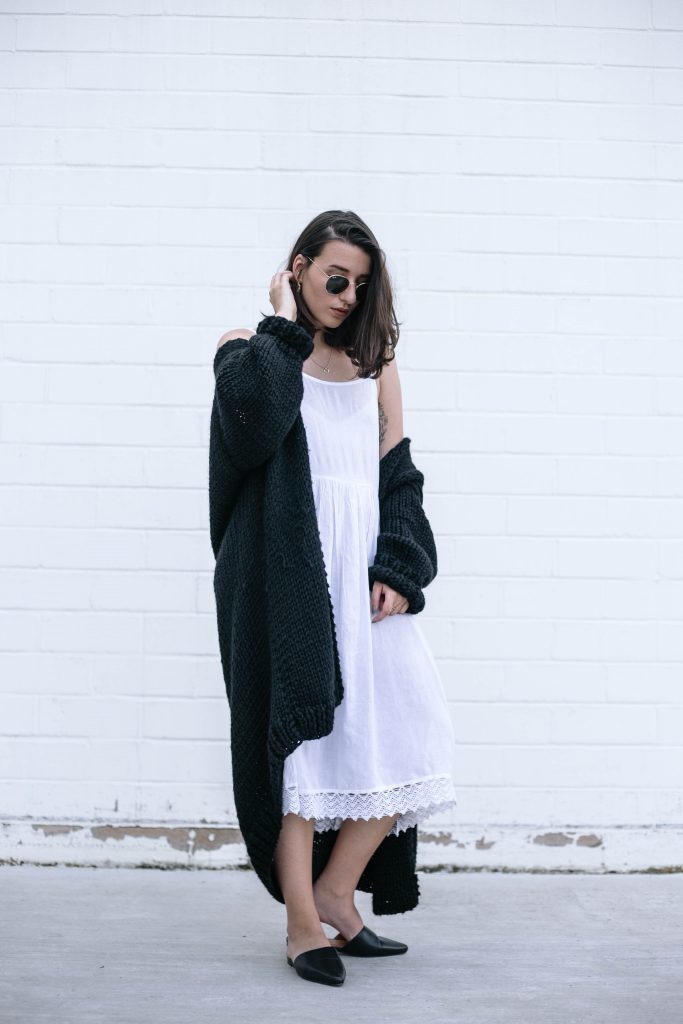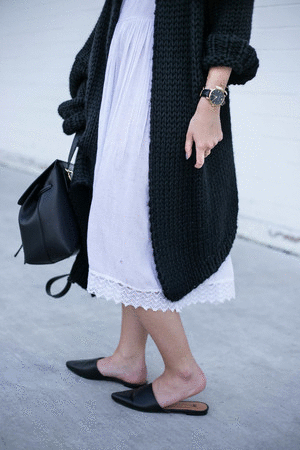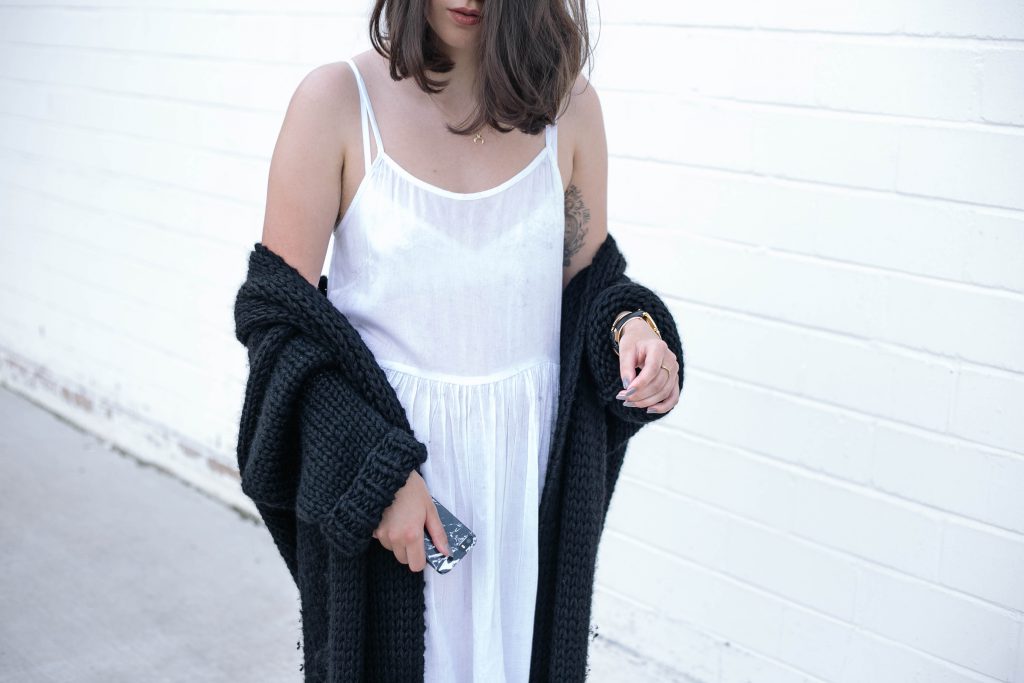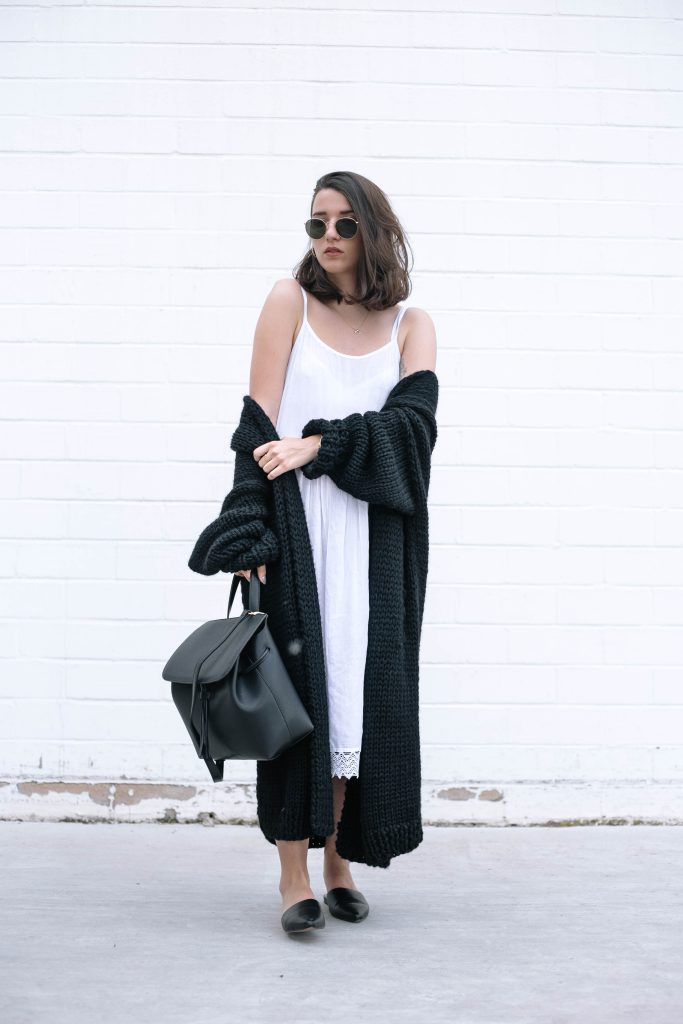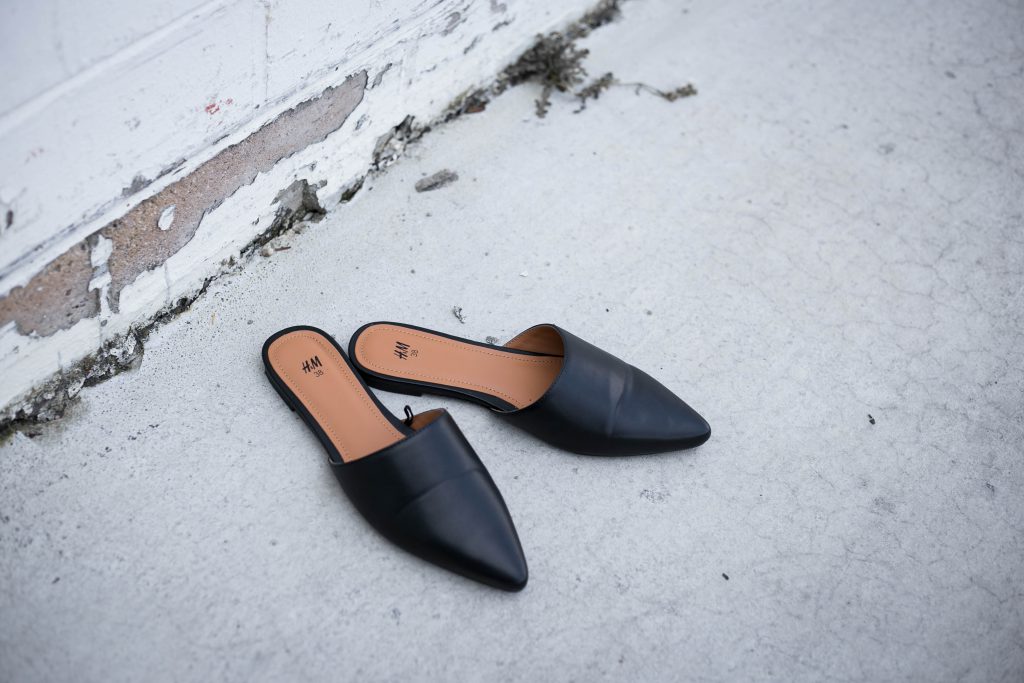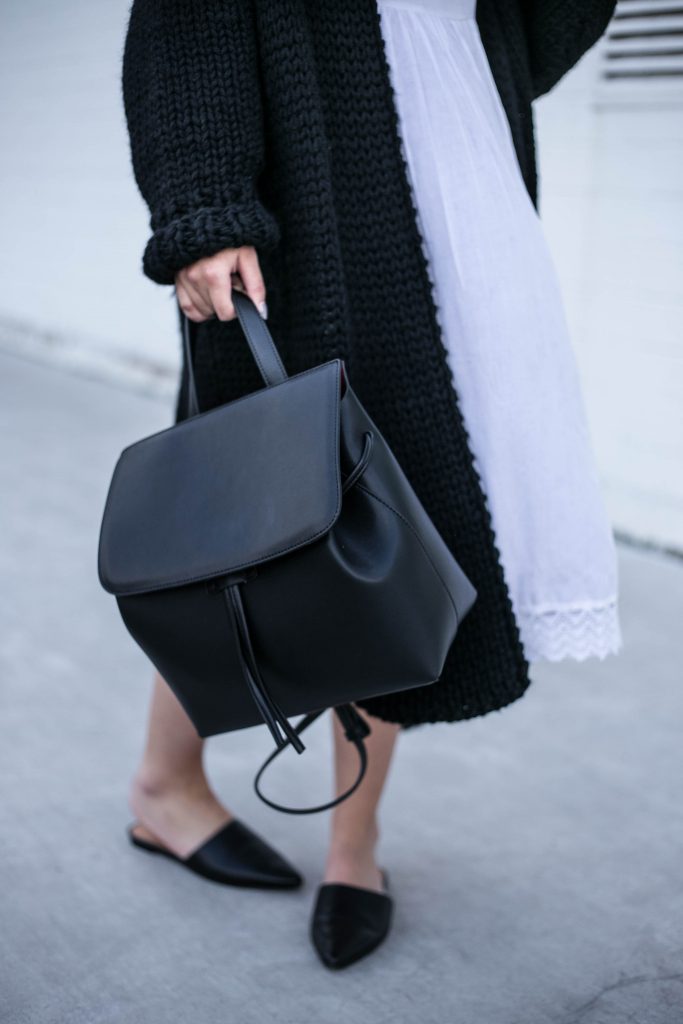 Knit – c/o Dunia Algeri  |  Dress – Boohoo  |  Mules – H&M
Bag – c/o Eleven  |  Watch – c/o Marc Bale  |  Bracelets – c/o Madeleine Issing
It's official I am proper in love. With a piece of clothing. Not just any piece. It's this heavenly Dunia Algeri knit coat made from 100% baby alpaca in Italy. It is the heaviest, softest and most touchable item in my wardrobe – by far! The letter from the designer Dunia that came with it described my thoughts perfectly "it's time to get touchy' and indeed it is! You just have to feel this knit to know what I am talking about – I wish I could show you over the internet but you know that's not possible just yet!
As the temperatures have finally decided to rise in good old Netherlands I have been wearing the knitted coat in the evenings mostly just to spice things up with my usual jeans, tshirt & leather jacket trio.  It keeps you perfectly warm on a summer evening with a light summer dress underneath it. Oh and look what found it's way into my wardrobe – yes a white summer dress. Well after last weeks white summer dress craving I guess I just had to indulge in some online shopping. Some of you might follow me on snapchat (sophievedaniels) already and have seen what I arrived to at home last weekend. Let's just say I did some damage to my bank account and my shoerobe is definitely bursting now (not that it wasn't doing it already).
I nearly forgot to share this with you: while you are reading this post I am on my way to or have already arrived in Berlin! Pretty excited about it – I am on a secret mission unrelated to my activities as a blogger besides meeting some lovely fellow blogger babes! Uh also follow me along on snapchat (sophievedaniels) to be the first to know why I am in Berlin!