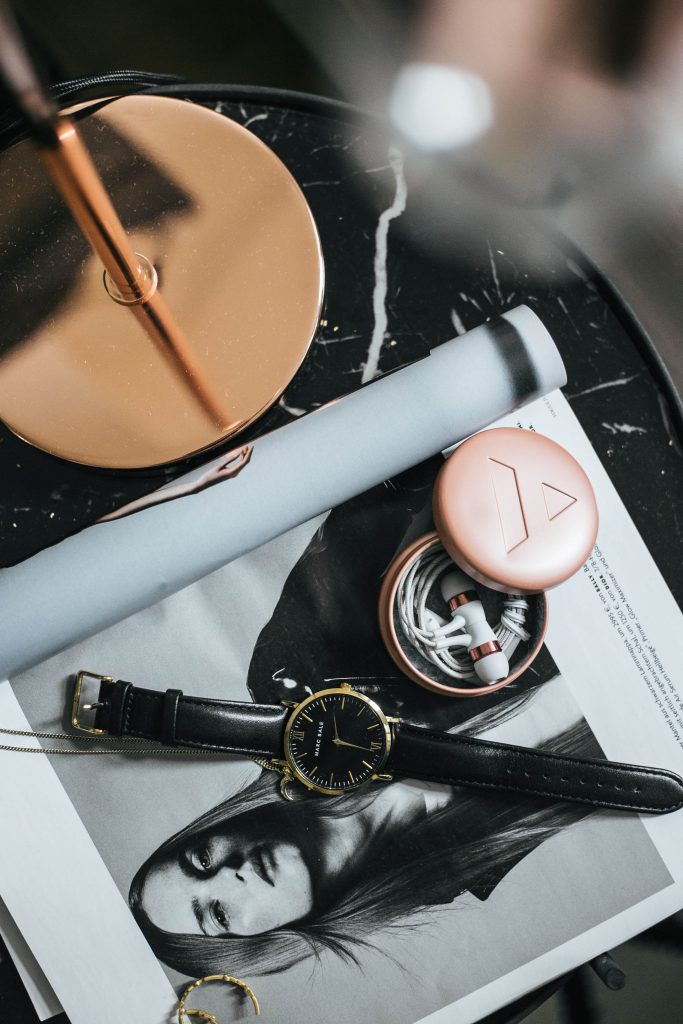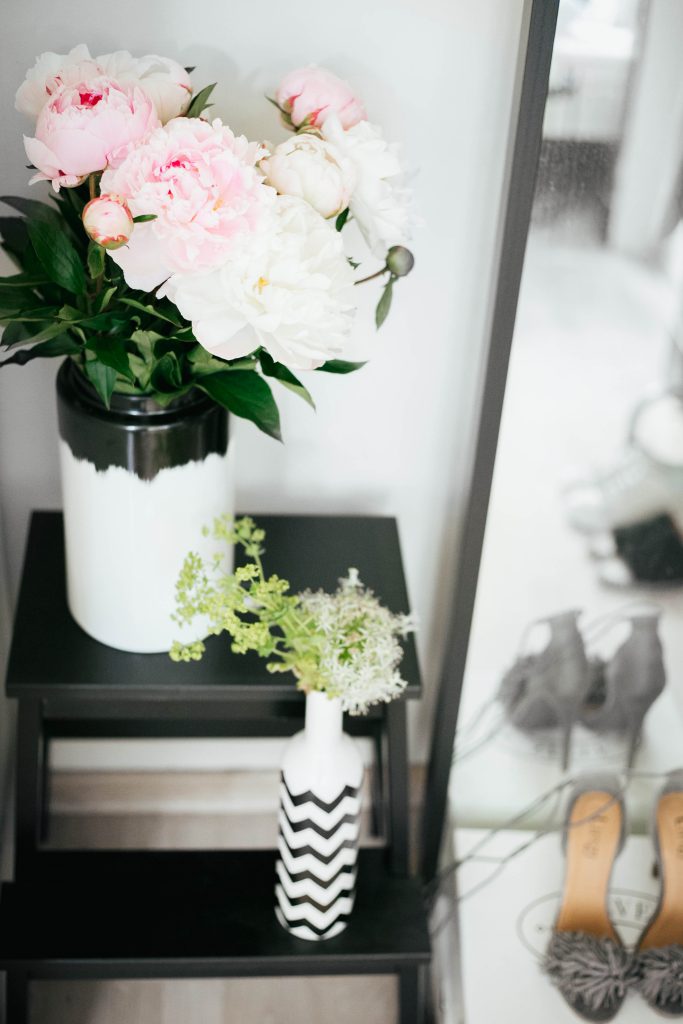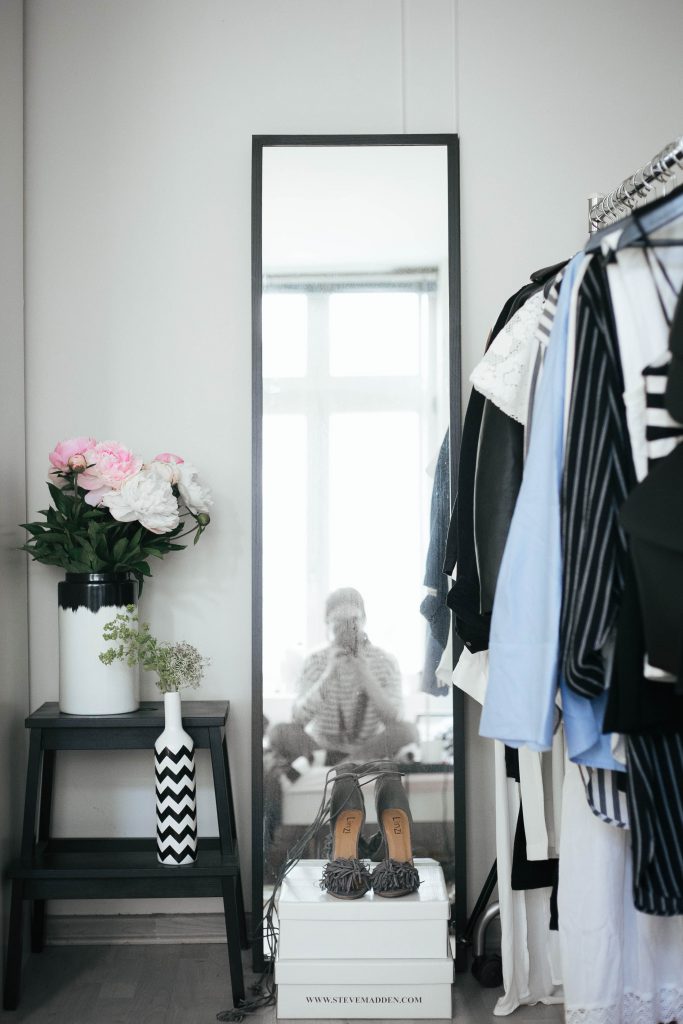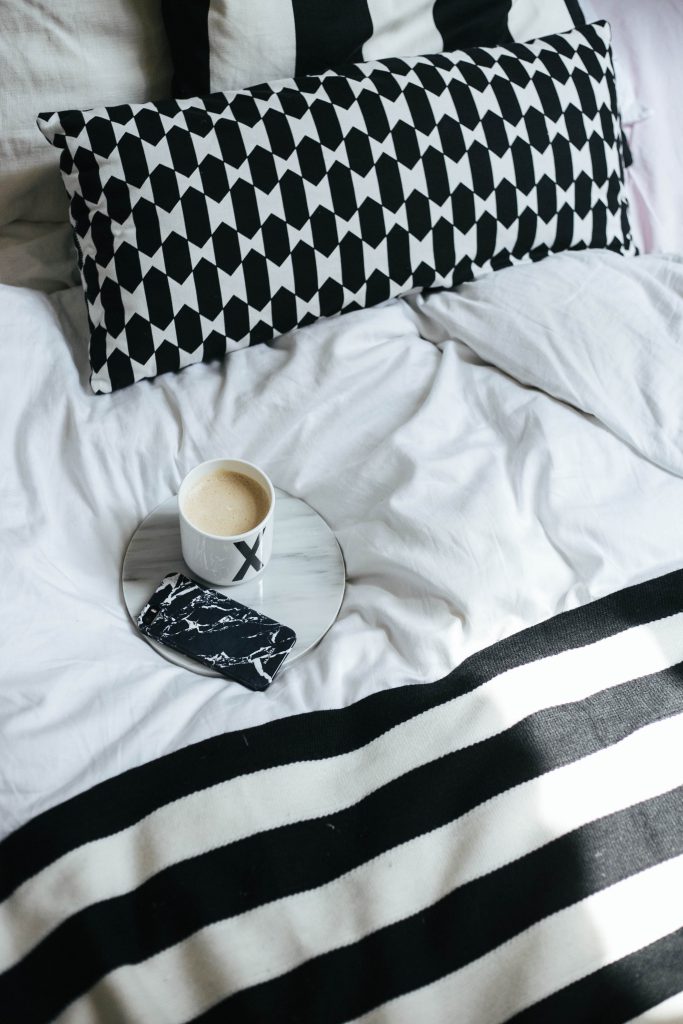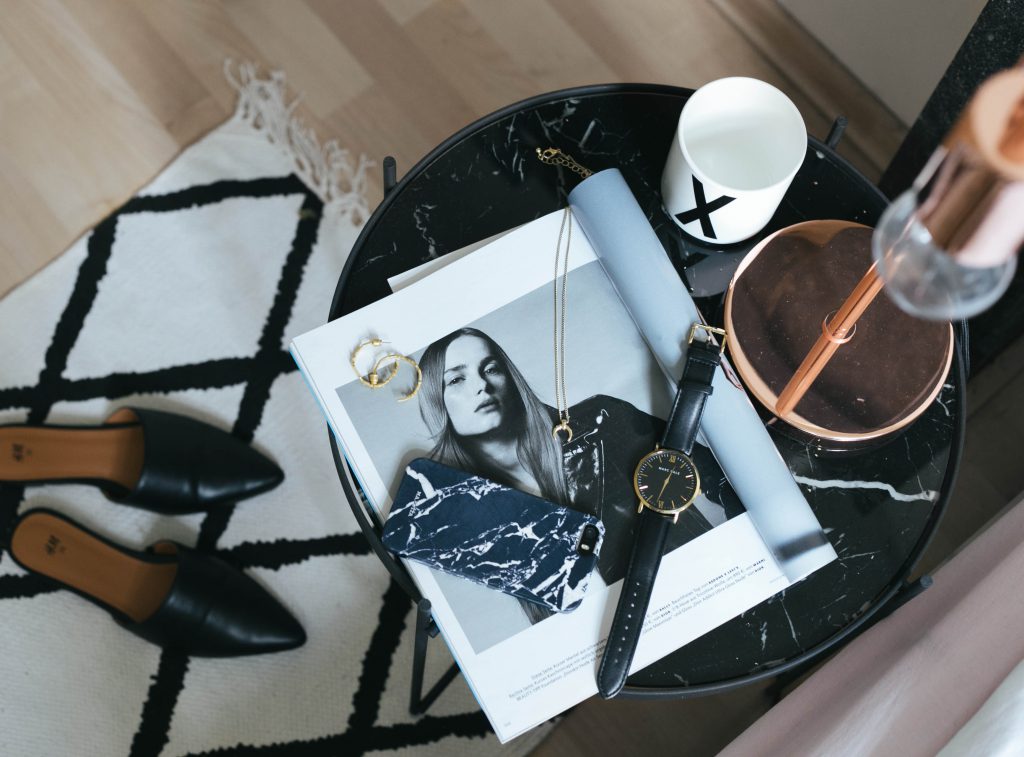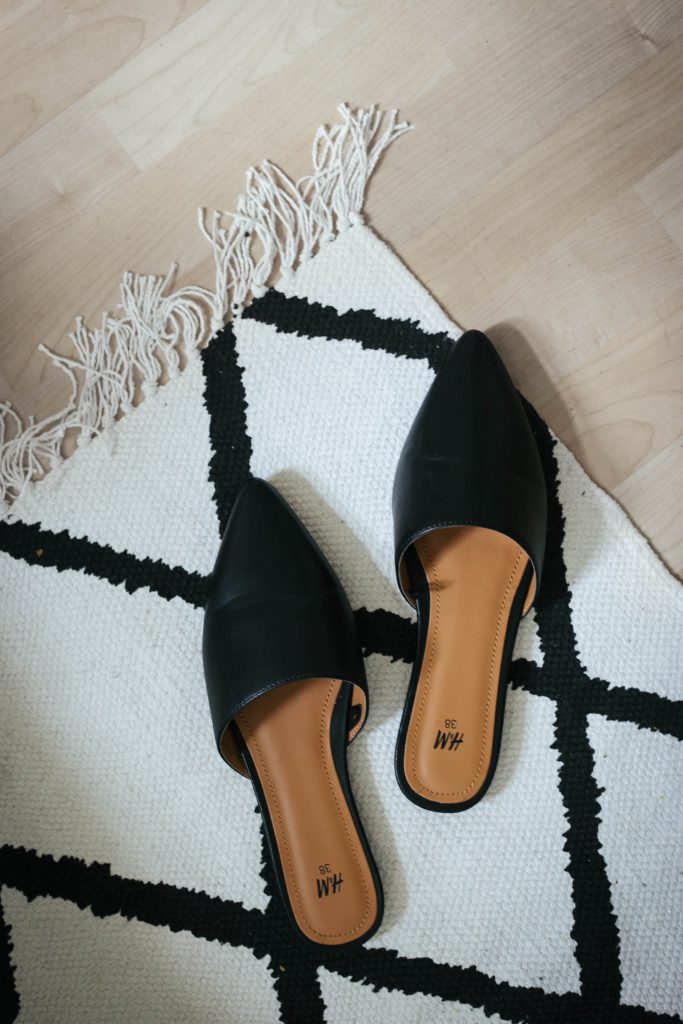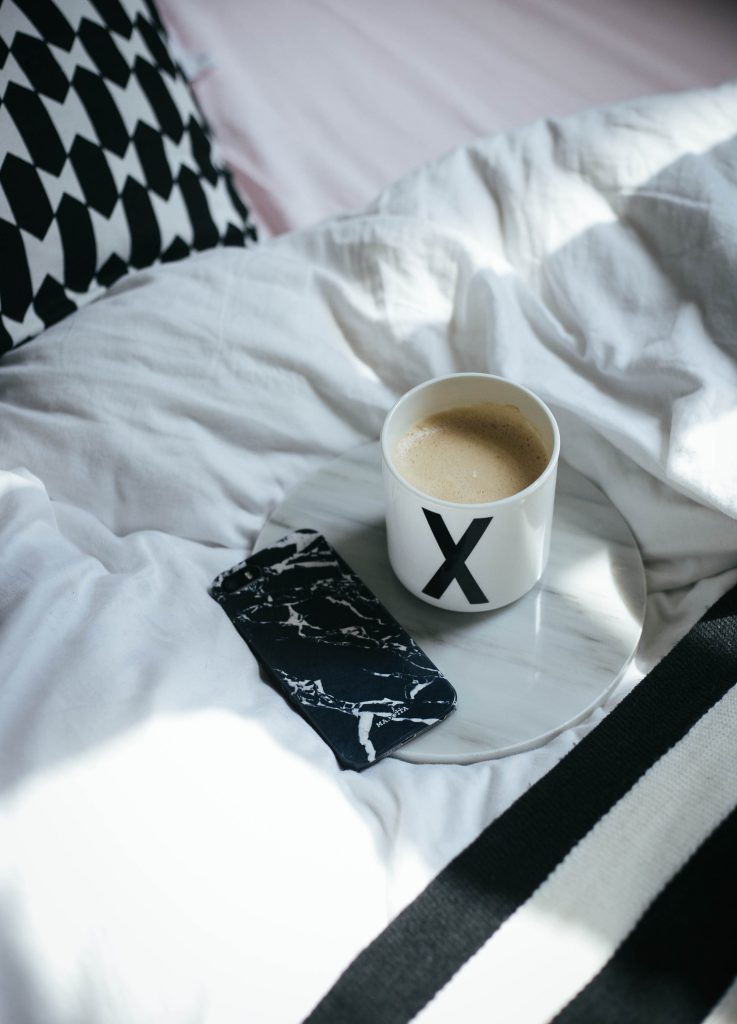 Copper Lamp – Frandsen via WestwingNow  |  Bedside Table – Zuiver via Westwing
Marble Tray – Klevering via Westwing  |  Vase – Normann Copenhagen via WestwingNow
 X-Cup – Design Letters via WestwingNow  |  Fitted sheet – HEMA
Stool – Ikea  |  Carpet – sold out (similar Liv Interior) via WestingNow
Breath calmly… Even true monochromes at heart will sometimes let some color into his or her home. Don't worry I am not talking bolds – I am talking calm subtle colors. While I think I am nowhere qualified to give life changing advises on interior I do like to think that I have an idea about nice interior decoration. So I thought why not share my tricks on adding some color without losing that minimalistic approach to interior:
First, instead of opting for a complete color bedding maybe go for a colorful fitted sheet. Don't get me wrong with colorful I am still not talking neon colors here. I would go with a blush tone such as light blue or like I did a blushy pink.
Second, if you are just like me while shopping for interior bits and pieces you will always be attracted to black or white items. While that's nothing I really want to change all too much I still like to make myself get out of my comfort zone sometimes. Yes even with interior pieces! So instead of buying a black bed sidetable lamp I went for this copper dream. Easy, right? And if you still think it will be impossible to find something copper to match your home just get some inspiration!
Thirdly and probably the best way to add color are flowers or plants! As I am hopeless with plants they are a no go for me. But it leaves me with an even bigger love for flowers. They just add that little drop of color into my home! Biggest plus – you can still go for monochrome vases like I do.
Last but not least, I like to keep my main home decor black and white. While adding some color here and there I don't suggest going out spending a lot of money on seasonal colored home decor. I think with a range of black and white pieces you can very easily add some color without spending lots of money and especially without adding a thousand more home decor items – because really your cupboard is already bursting!
How do you add a little color to your home? Do you have any other tips & tricks?
In friendly collaboration with WestwingNow xx