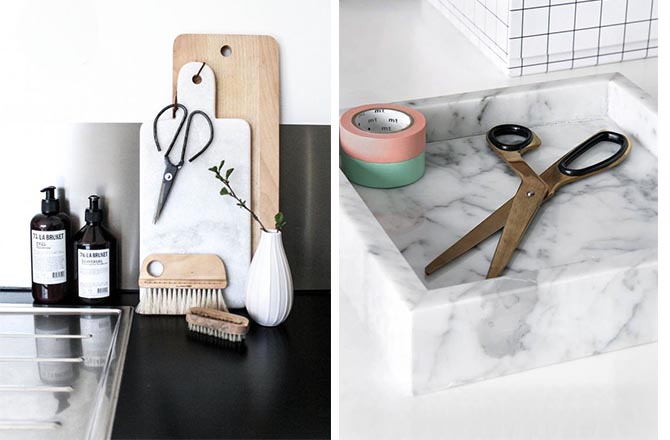 All Photos via Pinterest
One of my many passions (yes there are quite a few) is interior design. I got it from my mama, I got it from my mama, I got it from my mama is playing in my head right now.. but seriously I am a perfectionist when it comes to find the perfect pieces for my room / apartment / hopefully sometime in the future house and my mum is too. She is actually even more crazy about interior design than I am – there won't be an interior designer she doesn't know and there won't be a chair price she can't freaking name you.
Now I will probably introduce you guys to different timeless interior designer every now and then. Since it's fun and it's one of my passions so you won't be able to avoid it. Today it will be introducing HAY to you. One of my favorite affordable interior brands. I like how their designs are timeless but with some edge – they also work a lot with marble and you know me and my addiction. I only own one accessorize from HAY but I love it dearly. It's the Lup candle holder in black (Photo). Another well known item is the Tray Table. I actually really like the whole tray concept of HAY – so that one is definitely on my wishlist (in every available color because they are all perfect). There is another lovely side table is the DLM side table, you have probably all seen that one in a lot of interior magazines or instagram or even pinterest. For some crazy unknown reason I really want to have the HAY scissors, too. I just like their shape in my opinion they are the prettiest scissors in the world.
Thats my little introduction to HAY for you guys – What are your favorite HAY items? Do you own any?