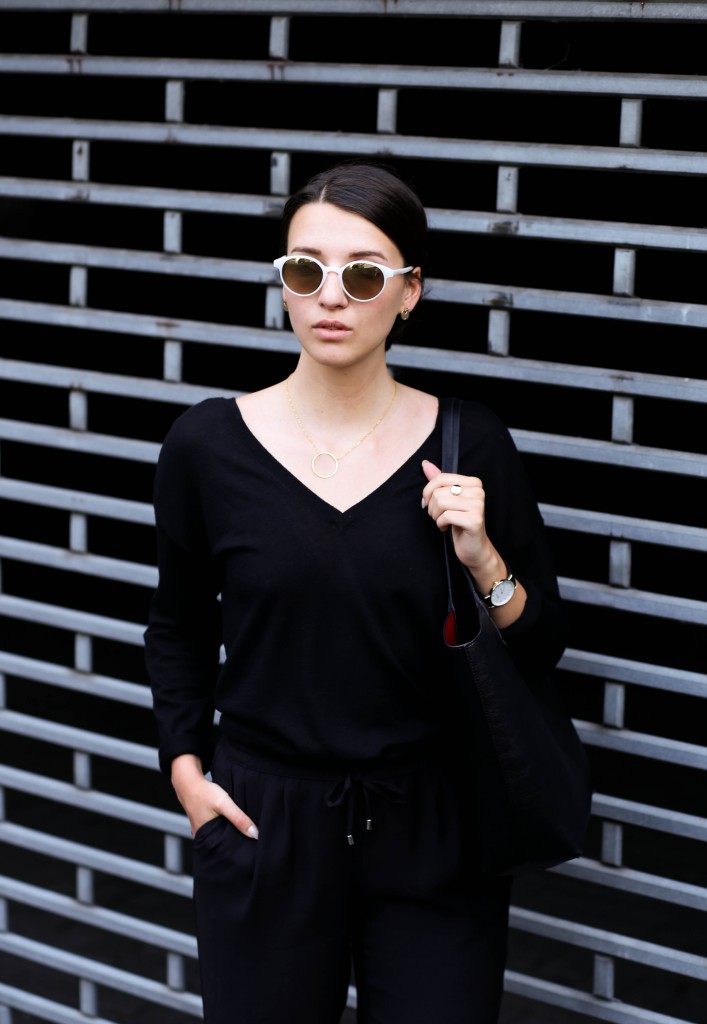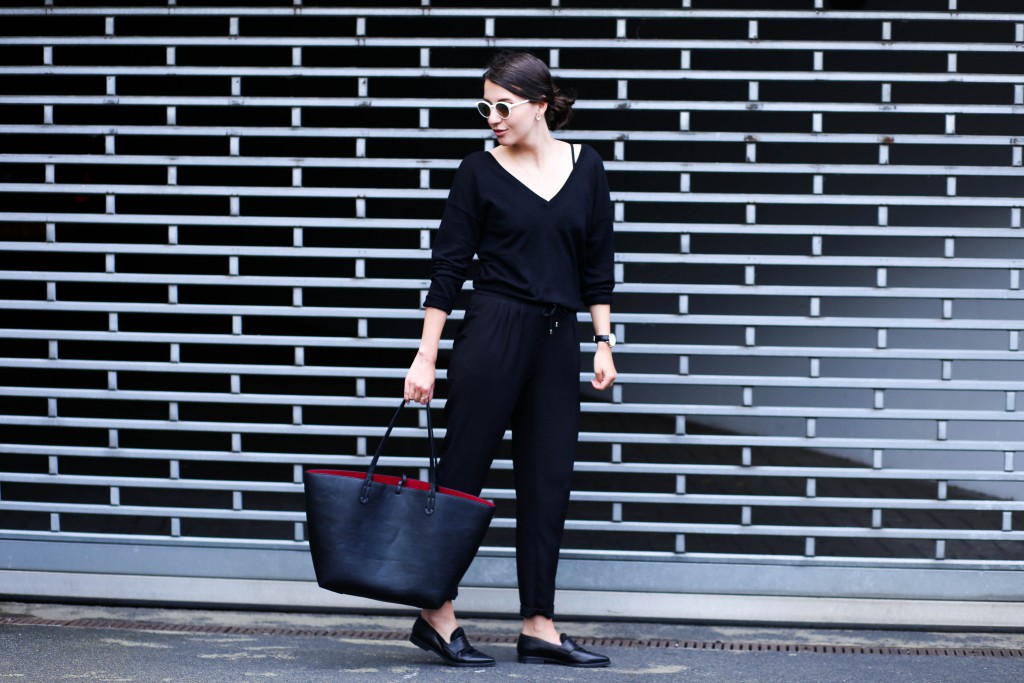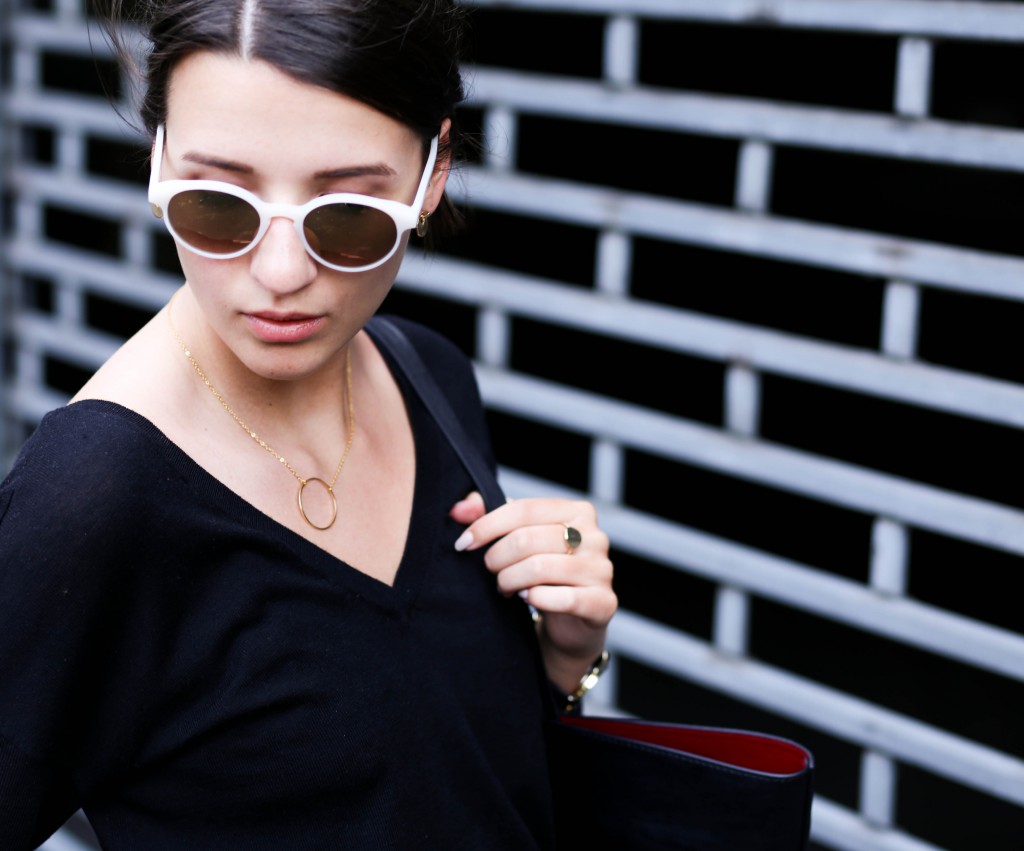 Jumper – Zara  |  Trousers – Zara  |  Shoes – Lorenzo Mari |
Sunglasses – GARD Eyewear *  |  Watch – Breda *  |  Necklace – Madeleine Issing *
A couple of days ago a good friend said "You should call yourself the sunnies blogger – because you literally always were sunnies!". It's true I like to wear sunnies and most styles just look nice on my face – besides I have quite small eyes and prefer to just hide them in the first place! Now I am even more excited to introduce you to super cool Italy based eyewear brand GARD. Their timeless yet modern approach to design is what fascinates me most! I am wearing the model "Triangolo" in white you can find them here. I always have the problem that sunnies never sit perfectly in my face. For the first time my eyebrows look like they are in line with each other and the sunnies sit straight on my nose (read: they are keepers)!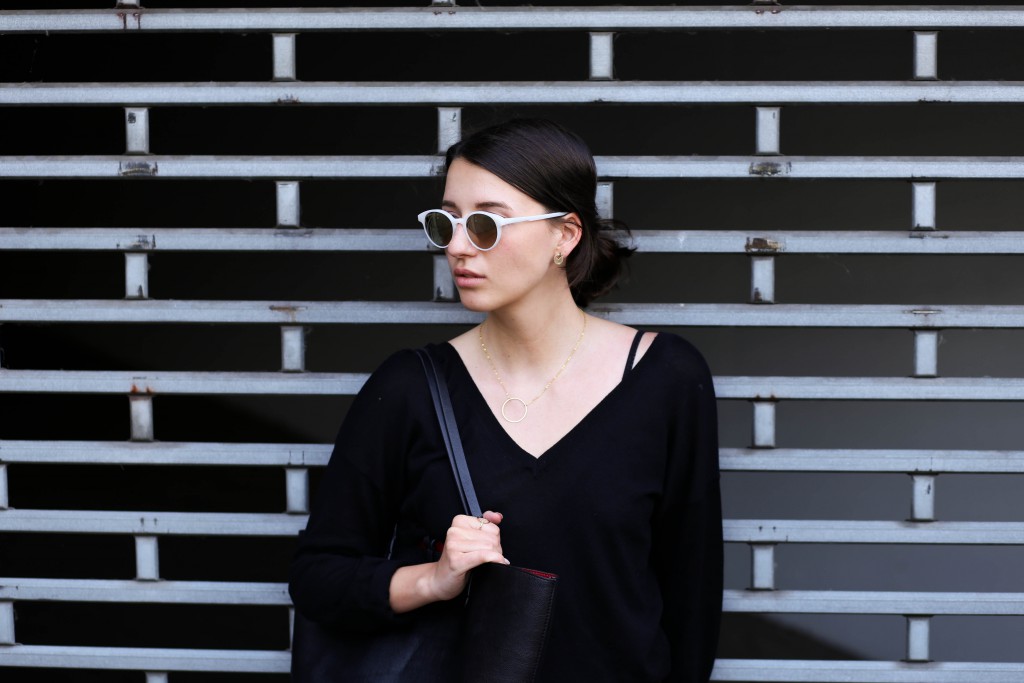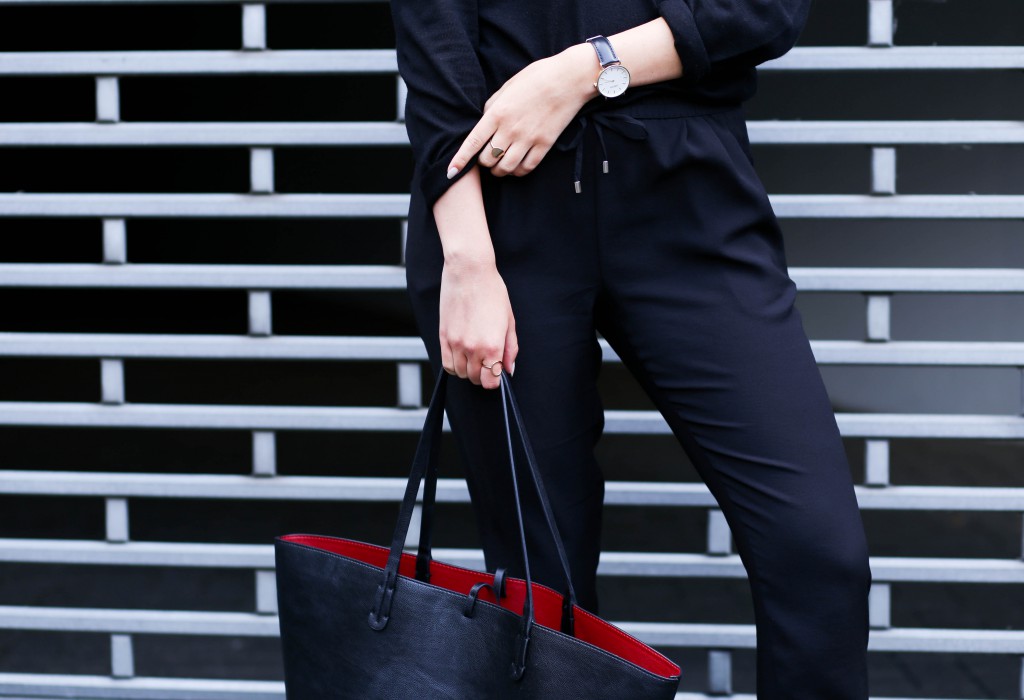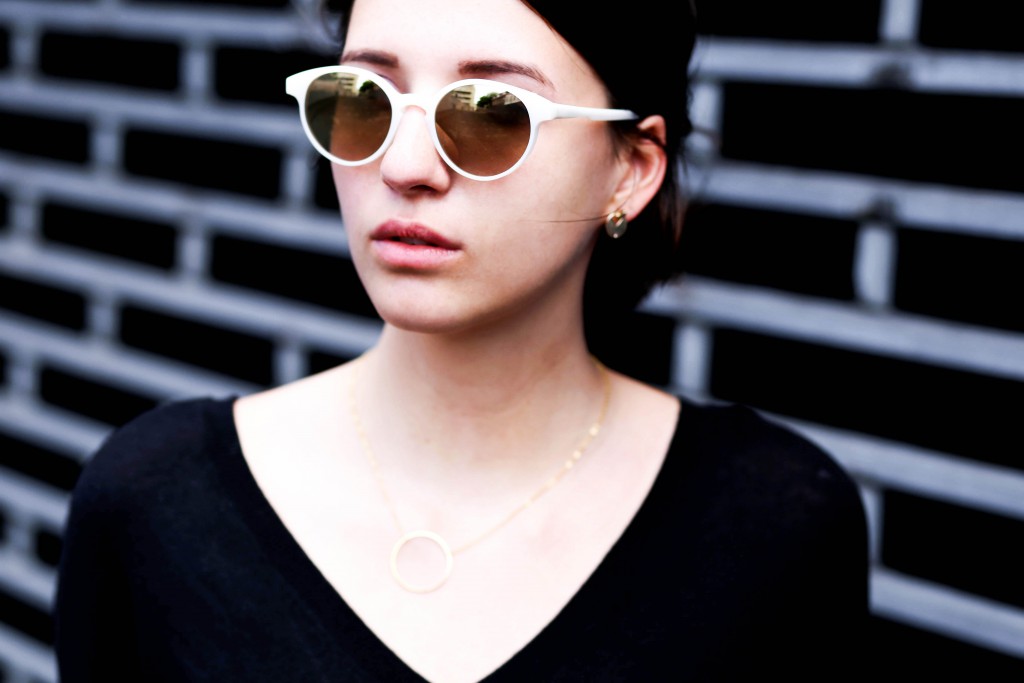 I have already introduced you to my new favorite bag here. Now I can finally share an outfit post with it! Oh and if you were wondering why I am dressed so not summer like: I live in the Netherlands and instead of having summer temperatures we get rain here! The trousers are a new purchase and I must say it's not easy to find the perfect black loose trousers. I have been on the hunt since March and I only found these bad boys last week! Better late than never, right?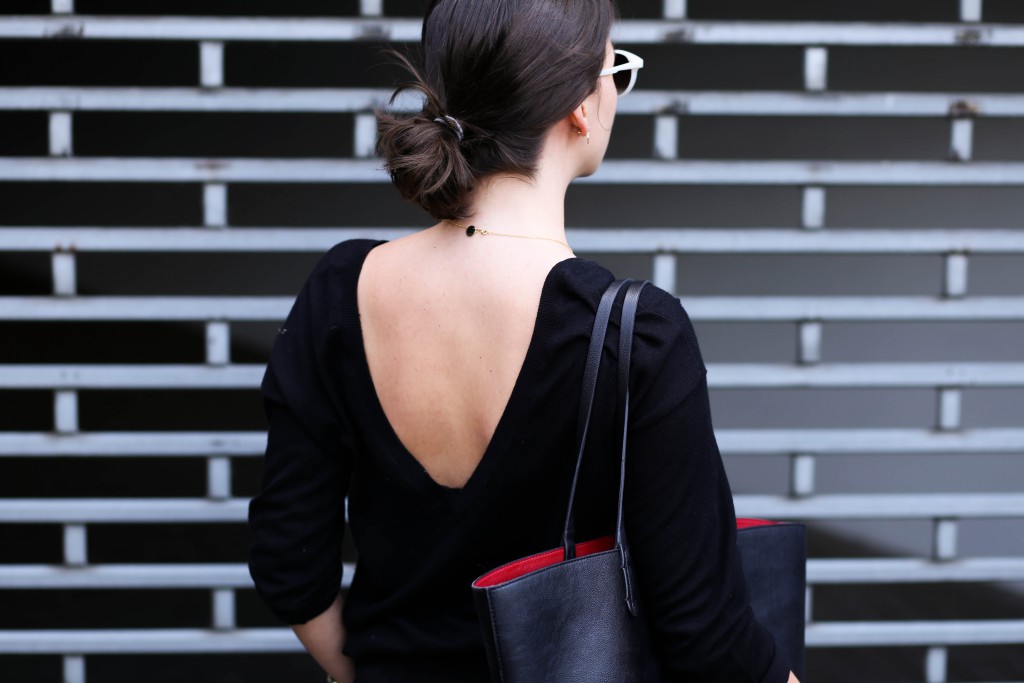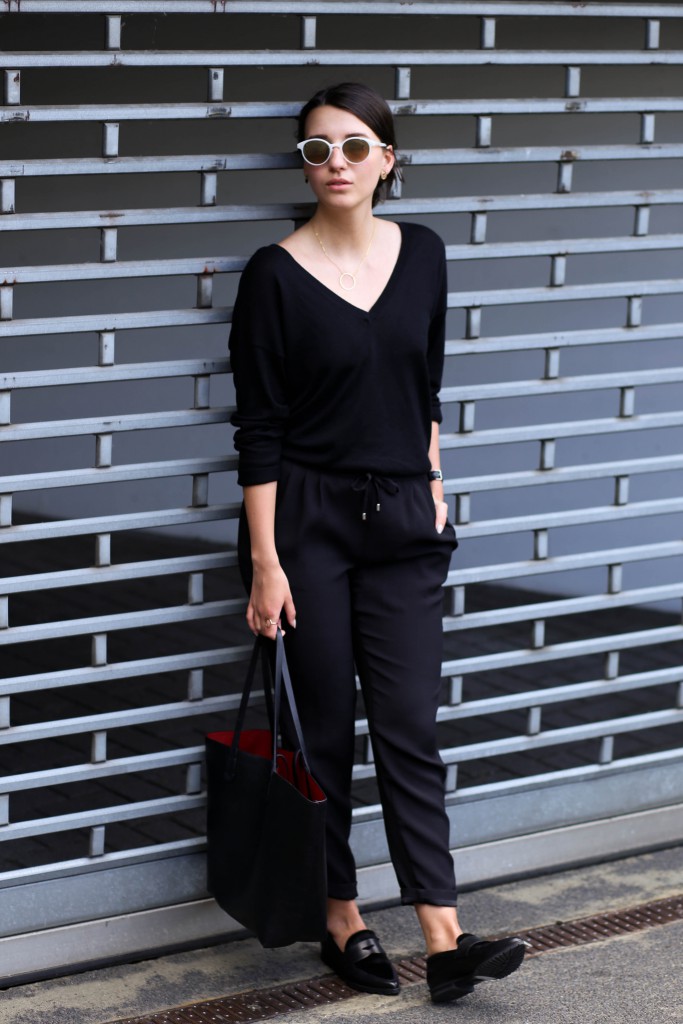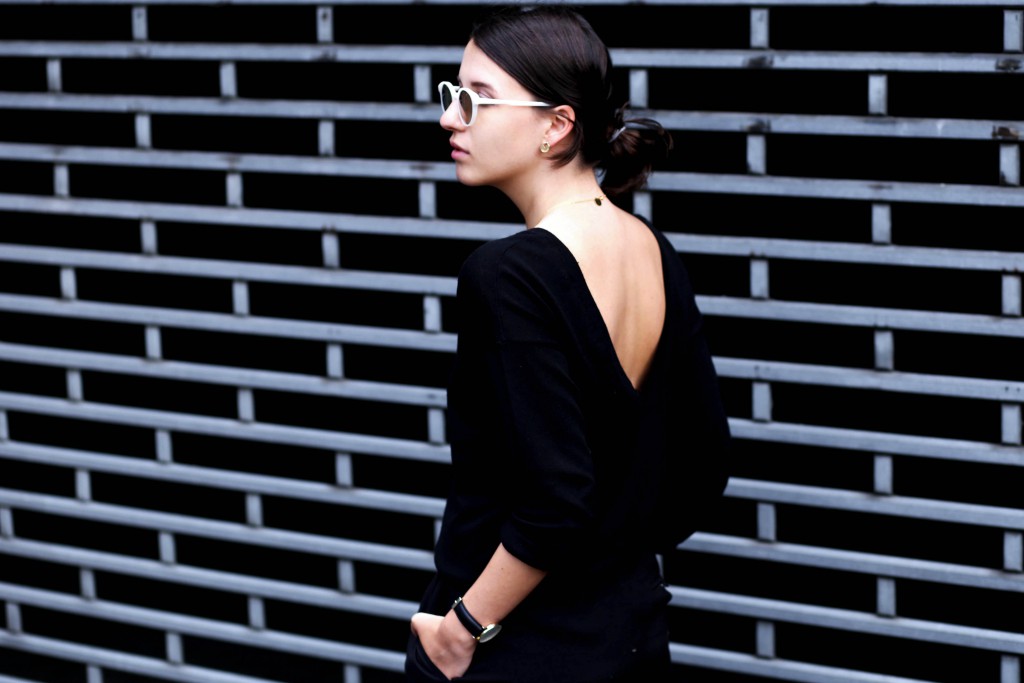 All photos taken by Elyse Isebia.