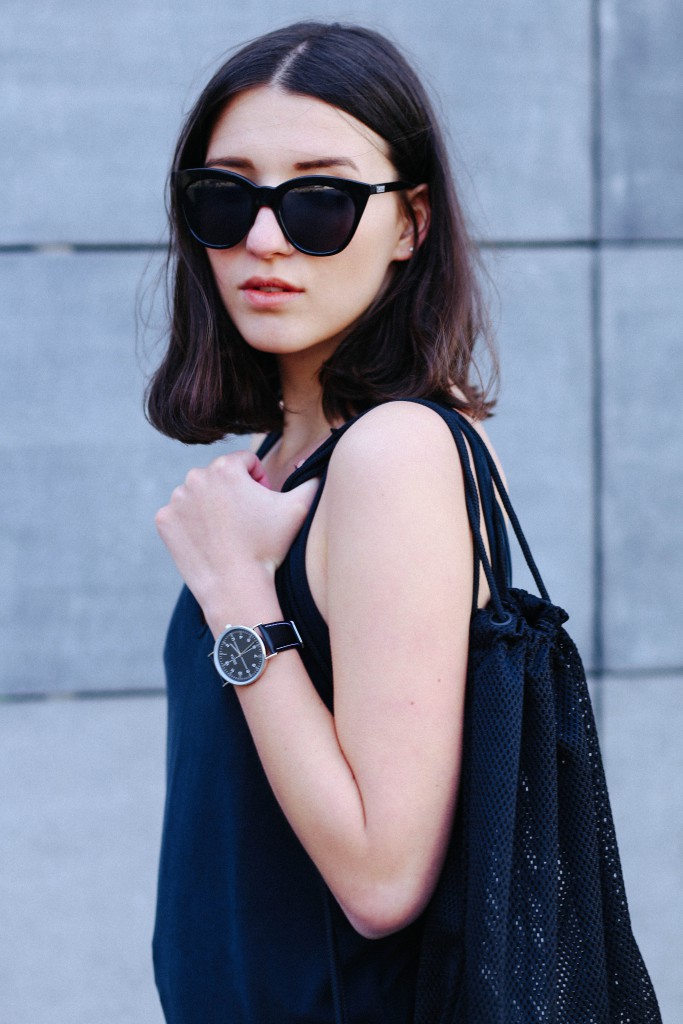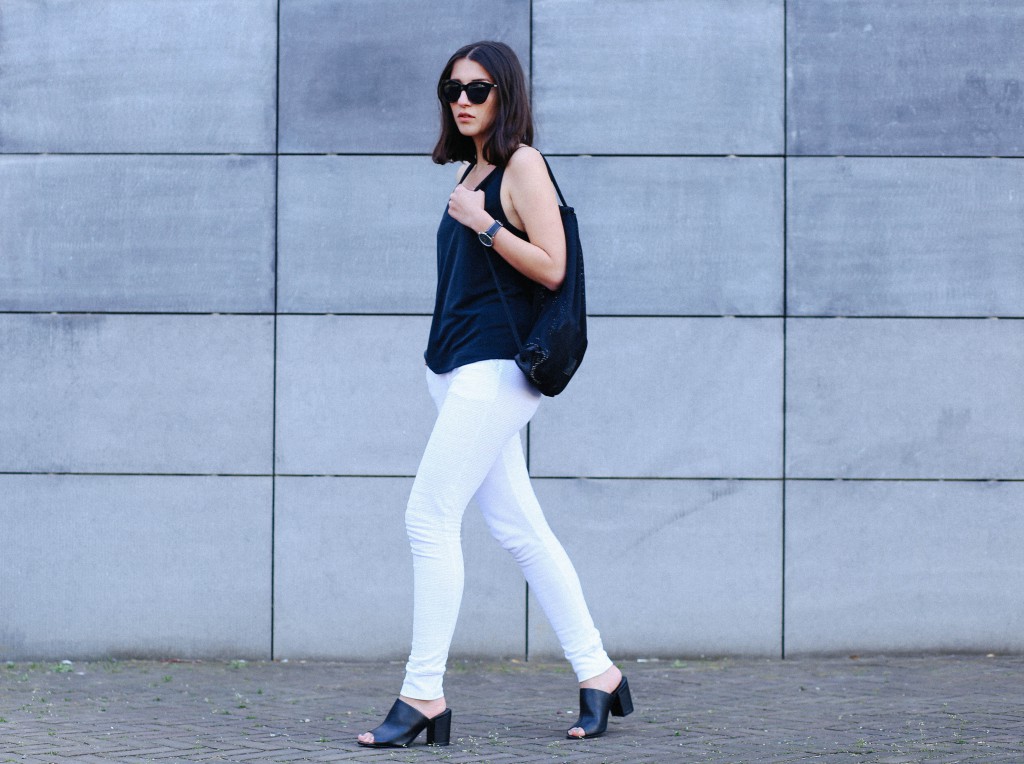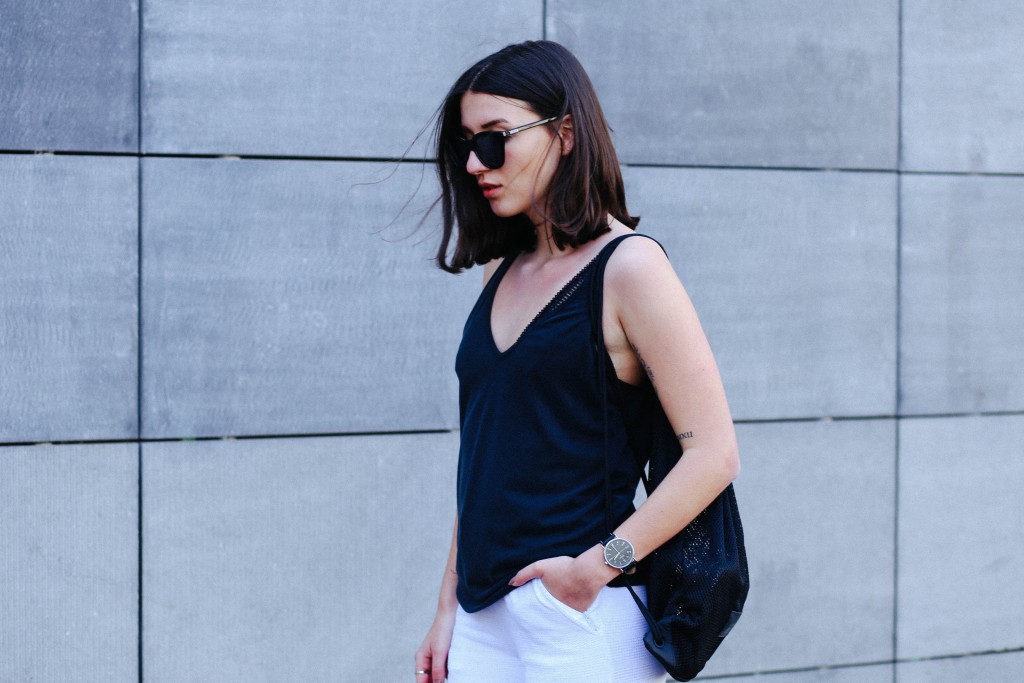 Top – H&M Trend  |  Pants – basicapparel.dk * |  Sunnies – Lespecs
Heels – Forever21  | Watch – Breda *  |  Gymbag – H&MxAlexanderWang
It's all about that sporty chic on the blog today! Personally, I think a cool watch is a must-have for every outfit but especially for a sportive yet chic outfit! I am wearing my new Breda watch here. Breda is a new brand for the modern globetrotter – they don't have one view on design because their is not one right view. Their collection features everything from colorful and quirky to cool and classic. Since they work without labels they offer affortable watches with a design that is always on point. Especially their strong focus on non-singular aesthetic and original design impressed me!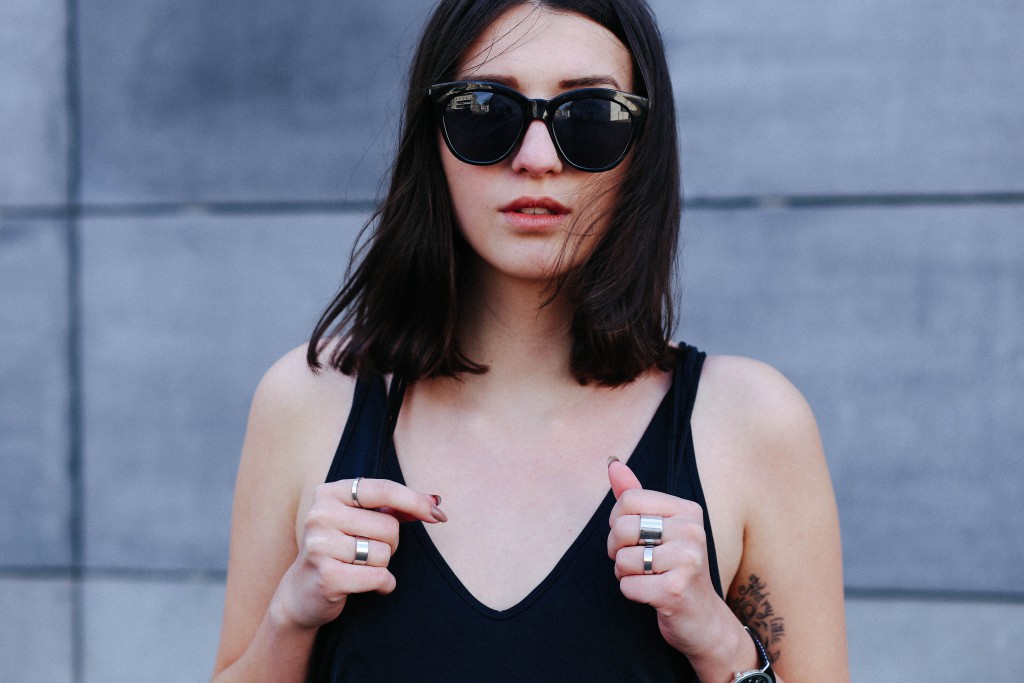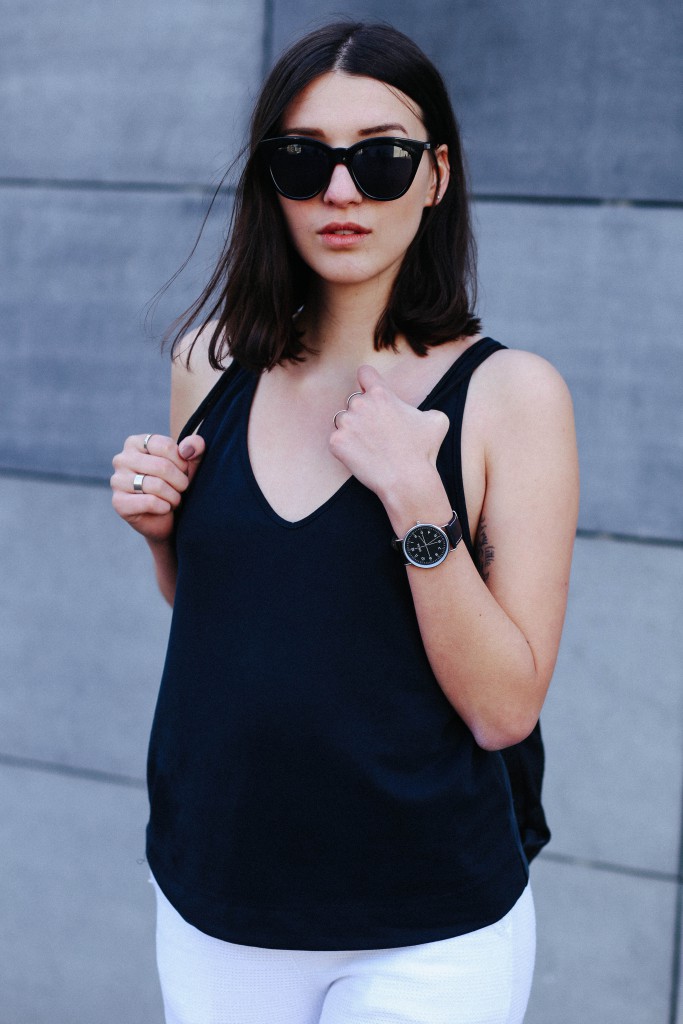 All photos by Elyse Isebia.
Also I was finally able to take out my black mules and I am very happy about the height of the heel because it's not that high at all – meaning I will be able to wear them quite a lot. Yes I am such a suck when it comes to high heels. But common is there one woman on earth that will say that high heels are comfortable? Especially if they are rather low budget than nice italian leather heels?