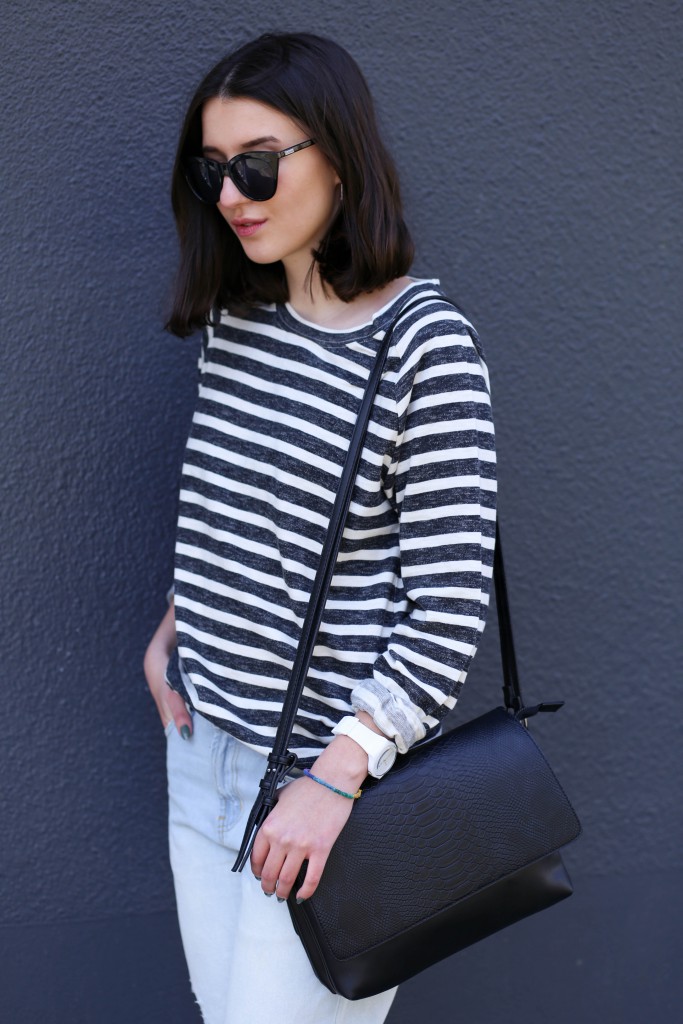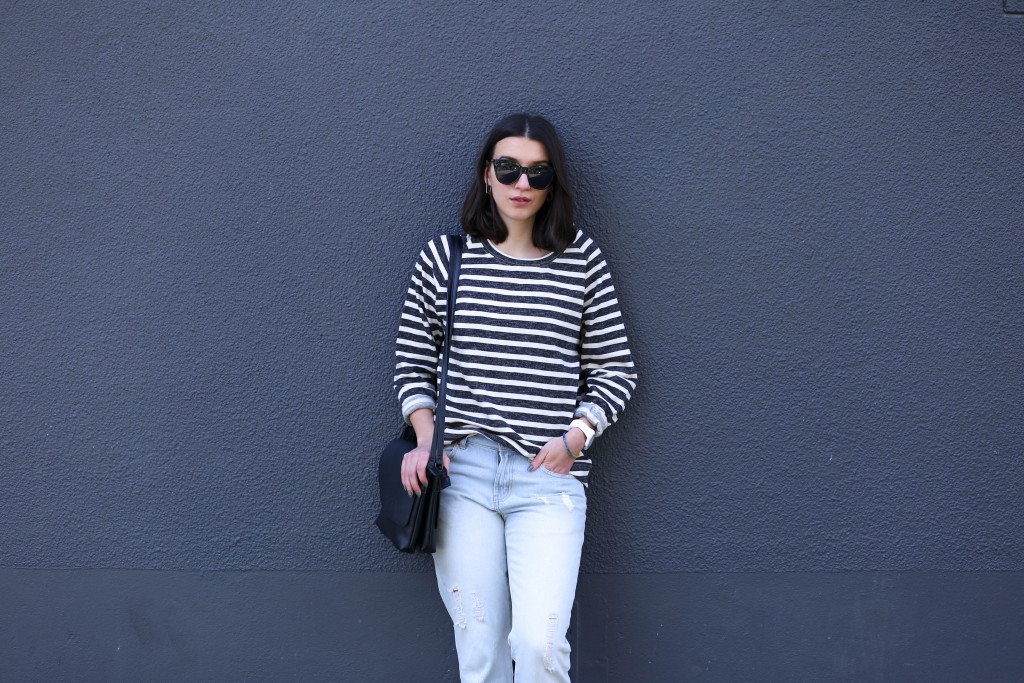 Jumper – basicapparel.dk *  |  Jeans – Dotti  |  Bag – Mango  |  Watch – Swatch 
Sandals – Birkenstock  |  Sunglasses – Lespecs
Maastricht has been so pretty the last couple of days. I love how spring changes every city into that beautiful summery place. All of a sudden everyone is sitting outside or getting an ice cream. The tough guys celebrate the start of spring with shorts and tshirts – whereas I celebrate the start of spring with stripes and my beloved birkenstocks. That might not be everyone's thing but it most certainly is my thing.  I love wearing my boyfriend jeans with a striped jumper and the duo just doesn't work without my birkenstocks. Haters gonna hate, right?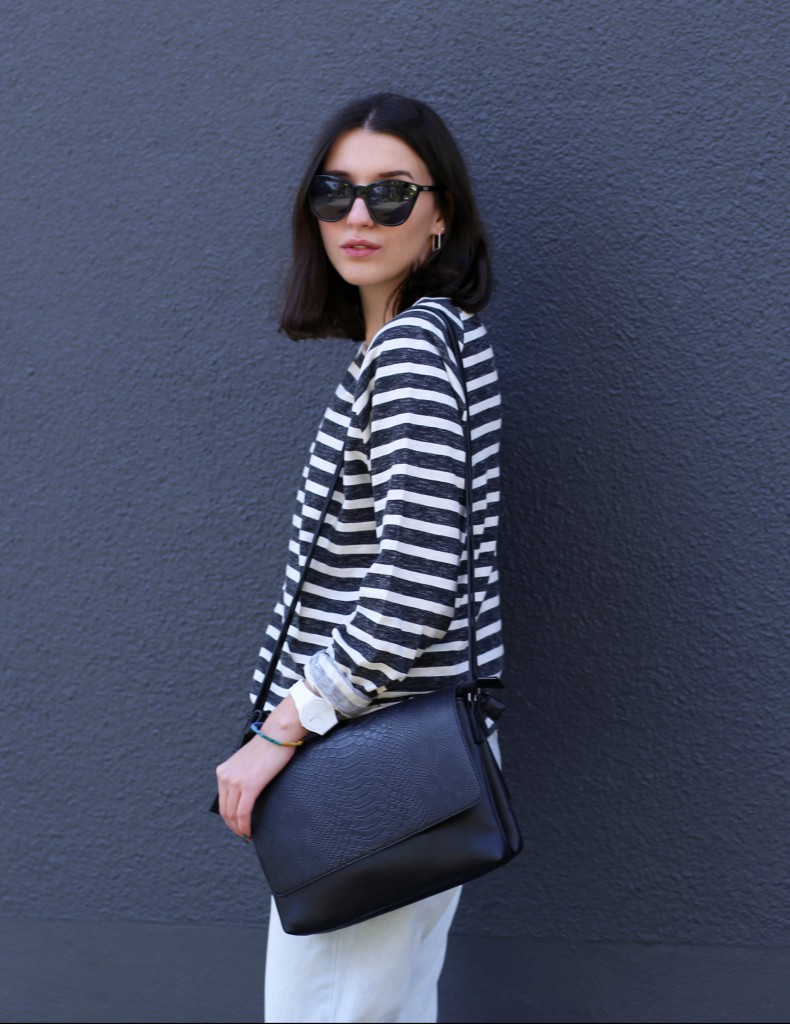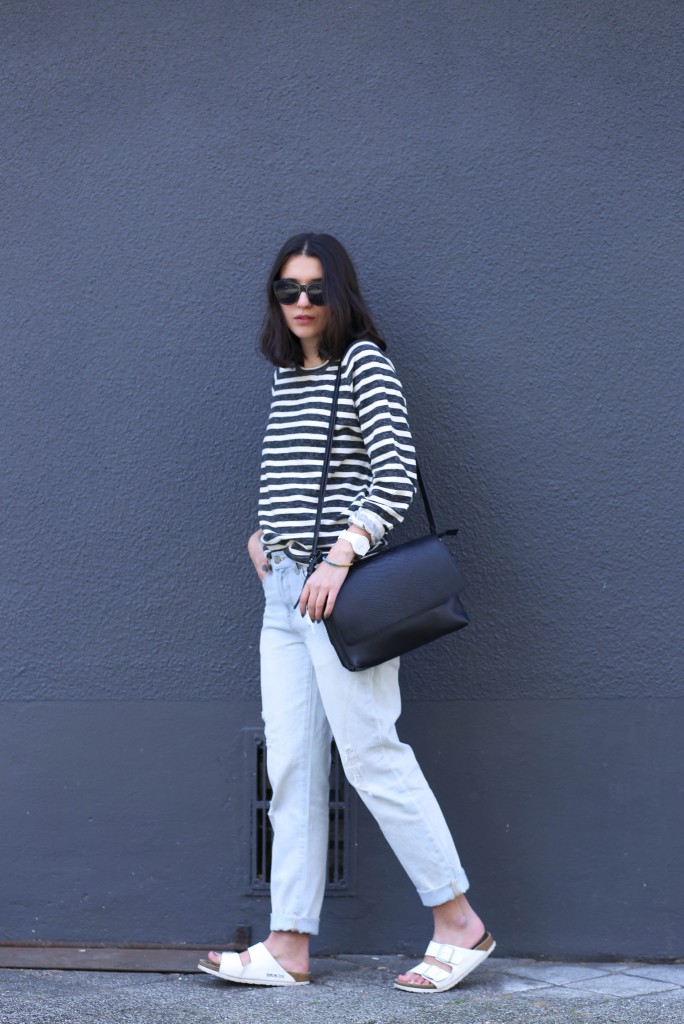 .
All the items are oldies but goldies except the striped jumper! It's also from basicapparel.dk – just like the grey maxi dress here. I have been wearing it – not lying – pretty much every day since I received it. That might be due to me thinking I will be french once I wear stripes or due to the comfortable cotton it's made of. I think I have found my new go to brand for basics.  The best thing is they will soon be available in the Netherlands too – thanks to their new agency the train.
.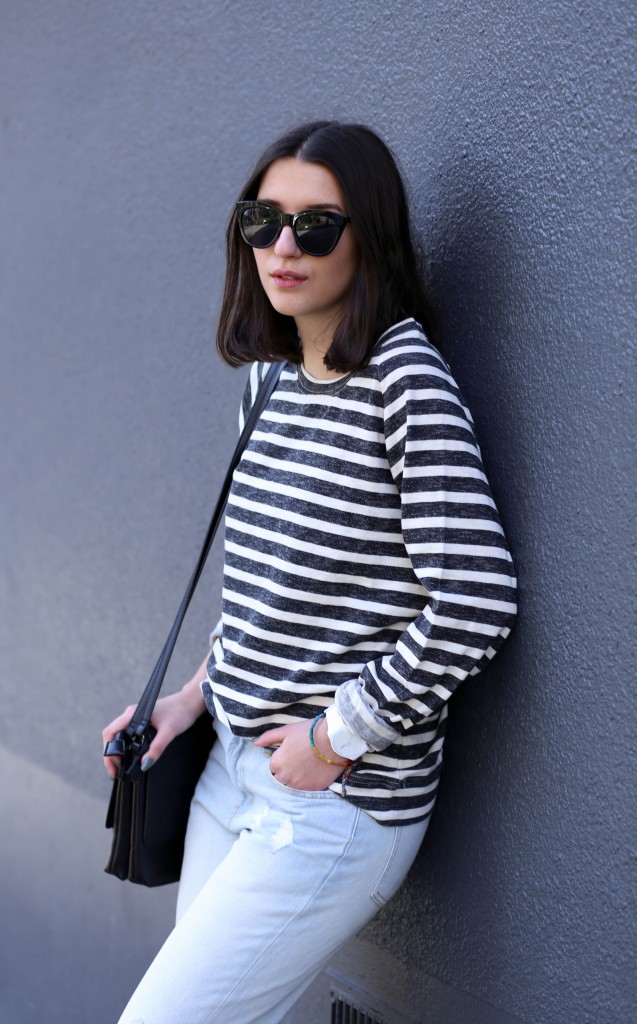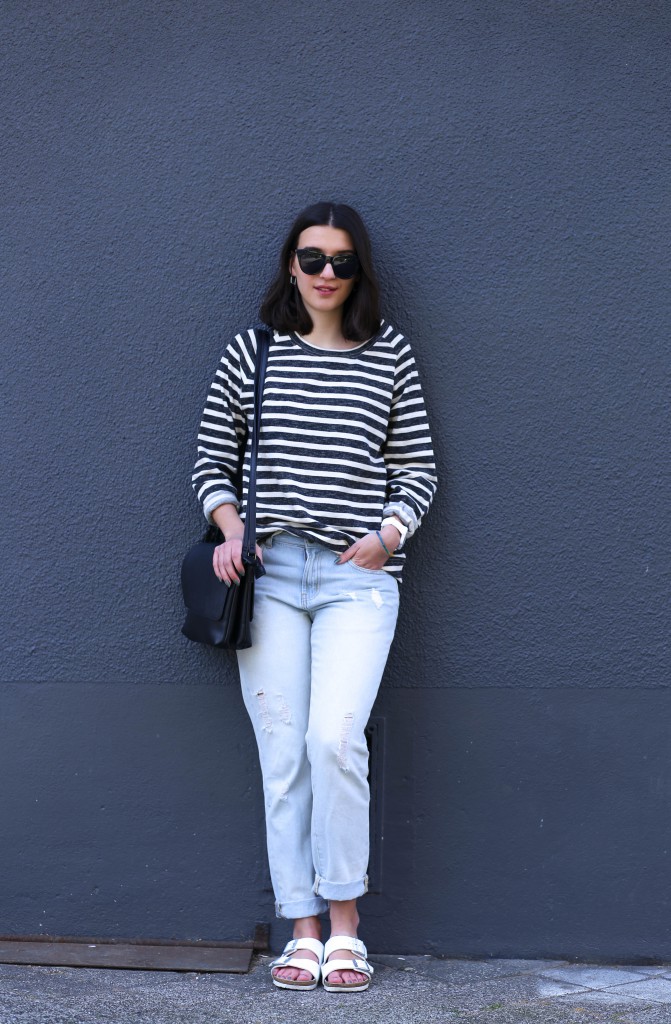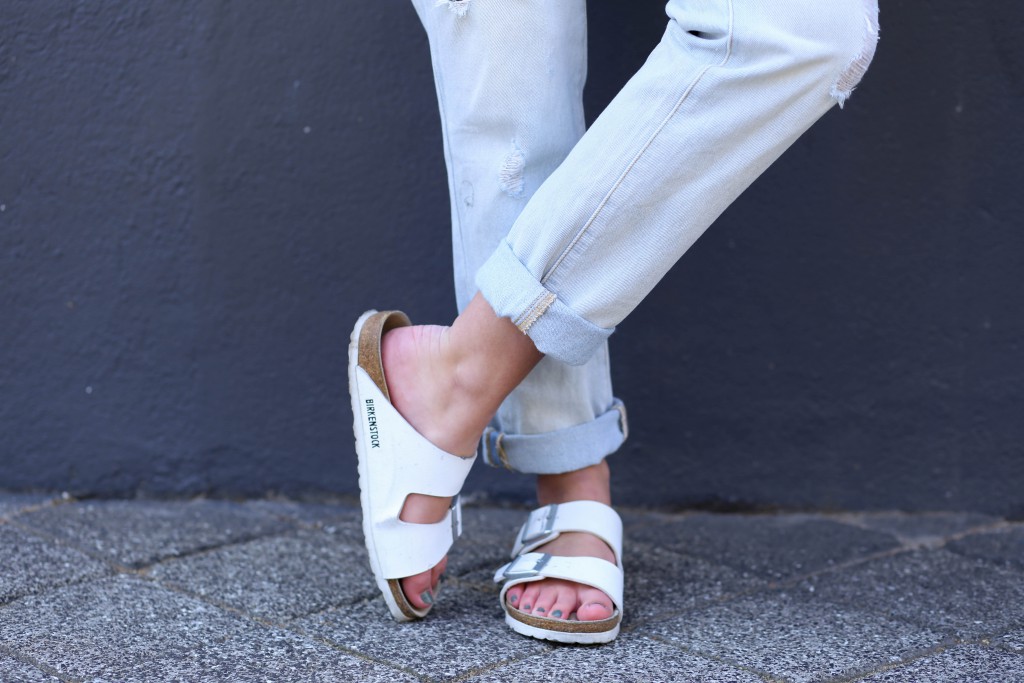 All photos taken by Elyse Isebia
How have you been spending the first sunny days? Eating lots of ice cream I hope!