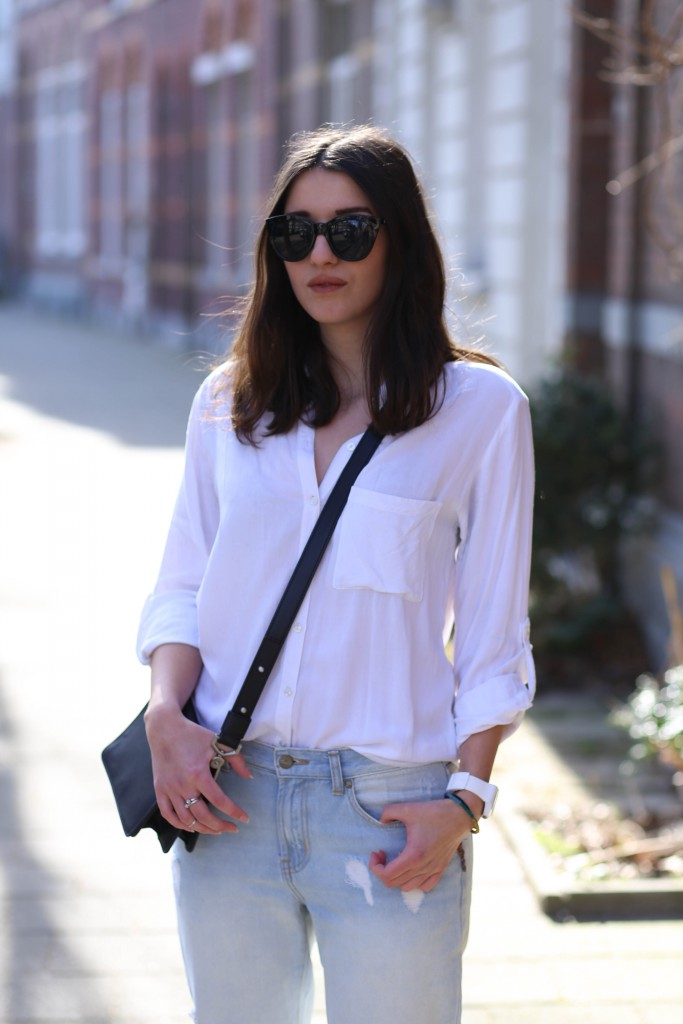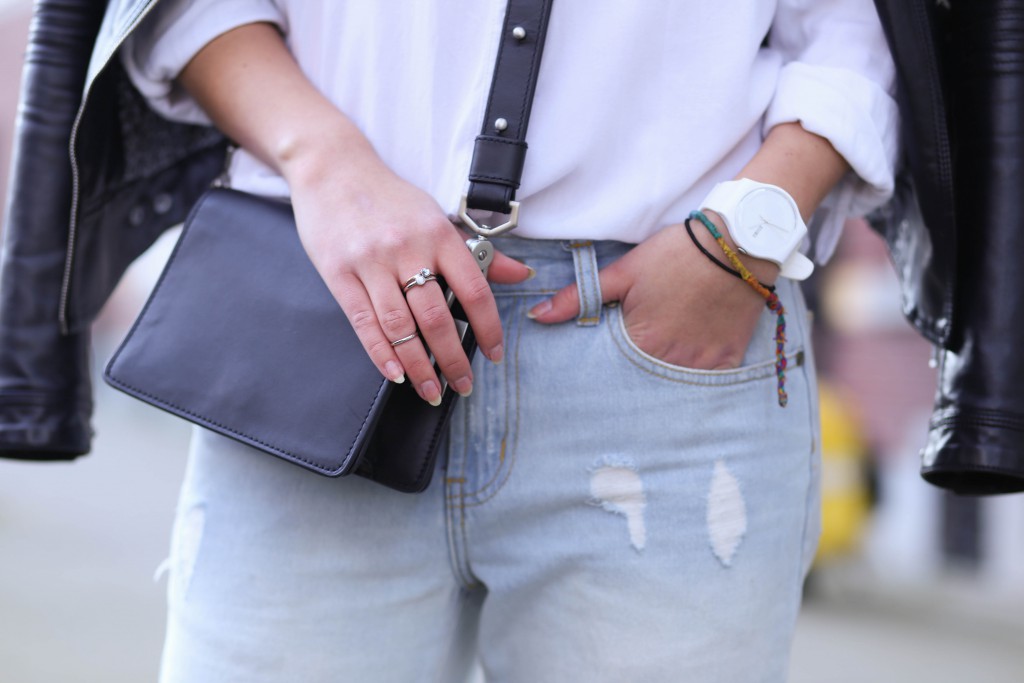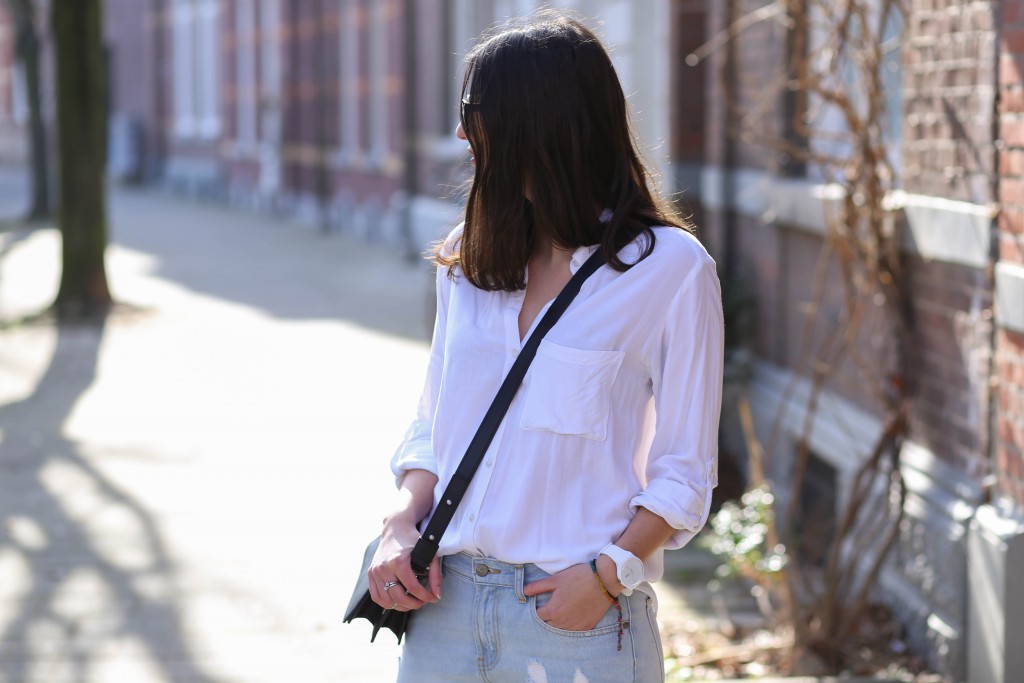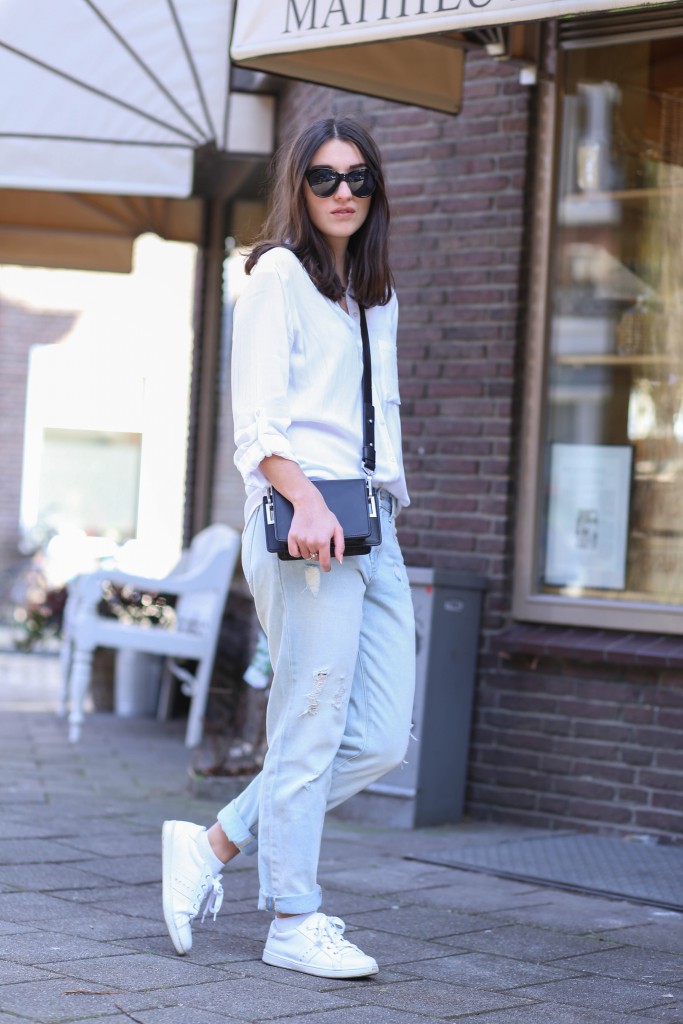 Jeans – Dolly (old)  |  Shirt – Topshop (old)  |  Jacket – Zara (old)  |  Sunnies – Lespecs
Bag – &Otherstories (old)  |  Watch – Swatch  |  Jewelry – Shopdixi
Yes spring has finally hit the Netherlands! I must admit that even though I have been living in Maastricht for more than 9 months now I still haven't found as many cute cafes and restaurants as I would like to. Honestly I know the area around my flat and I know every inch of my way to University and back home. Apart from that – I have been terrible with exploring my new city.
So I was more than happy that for this photoshoot we chose a location further away from my confidence area and guess what? I found the cutest bakery I have ever seen! I mean when do you see the bread just in front of the bakery fresh out of the oven?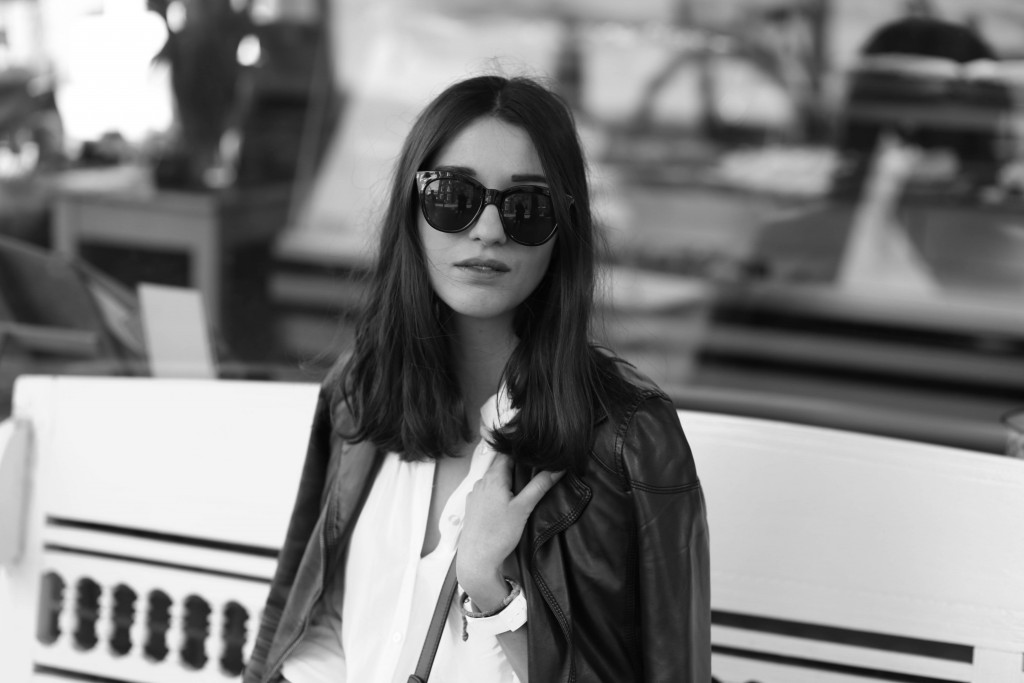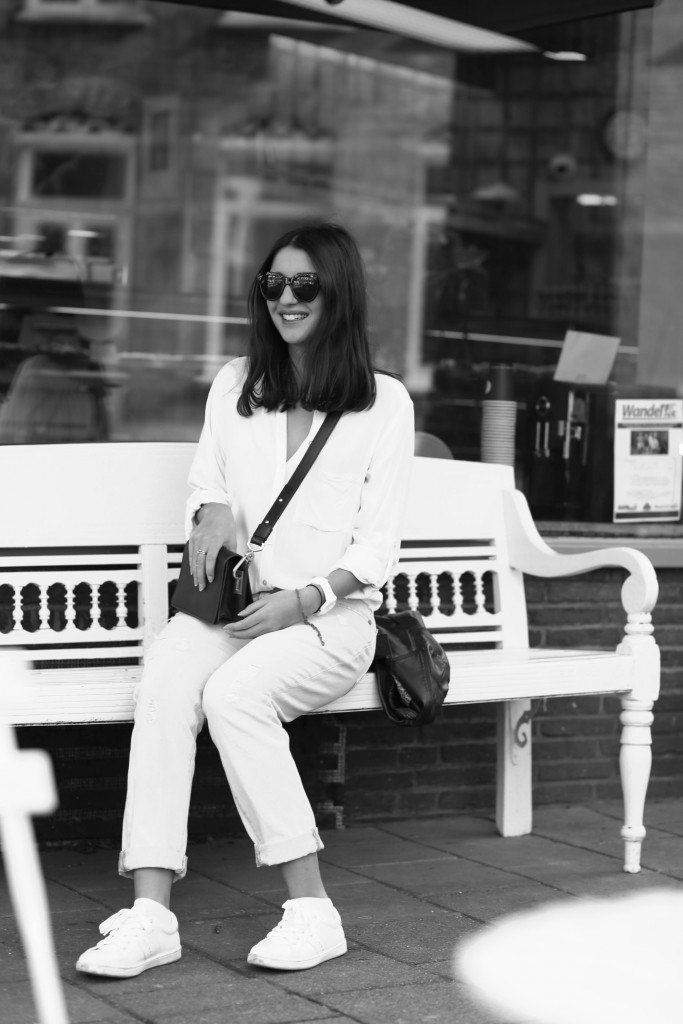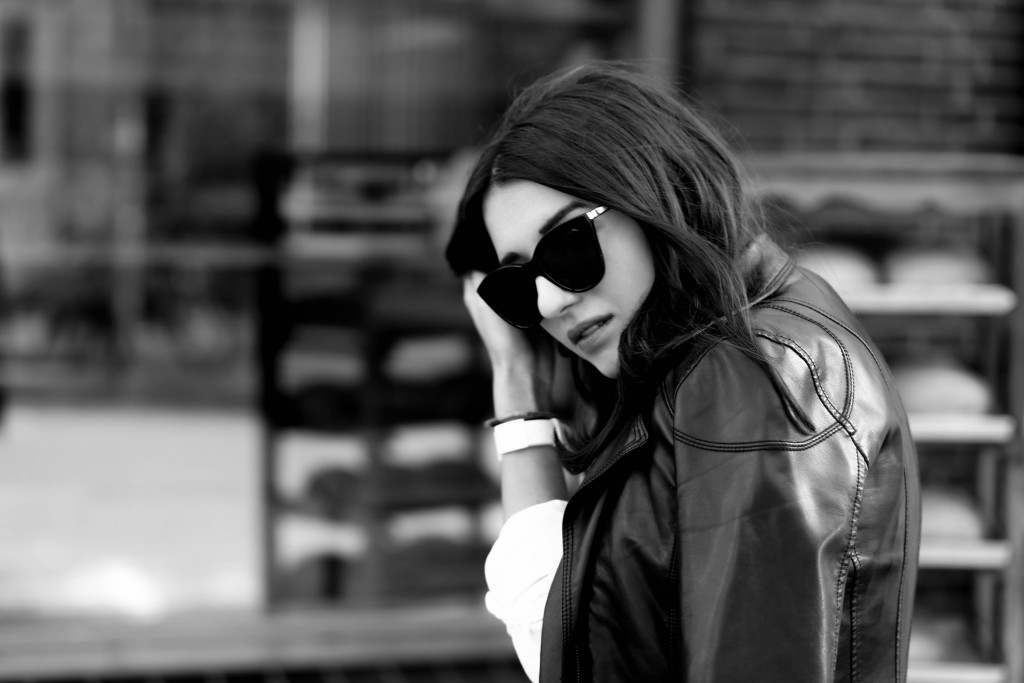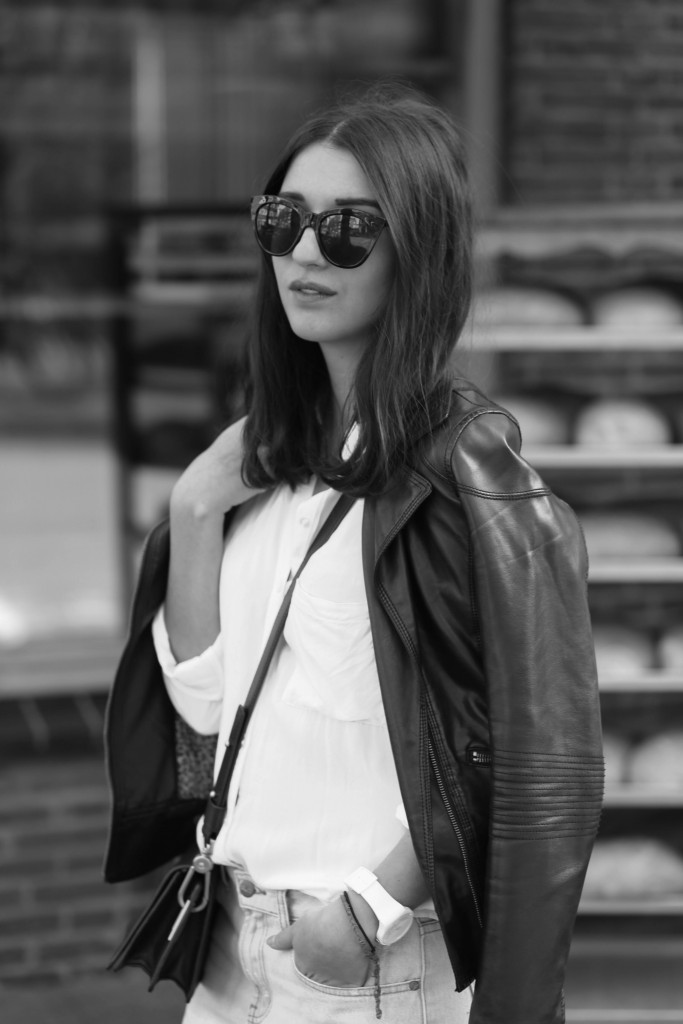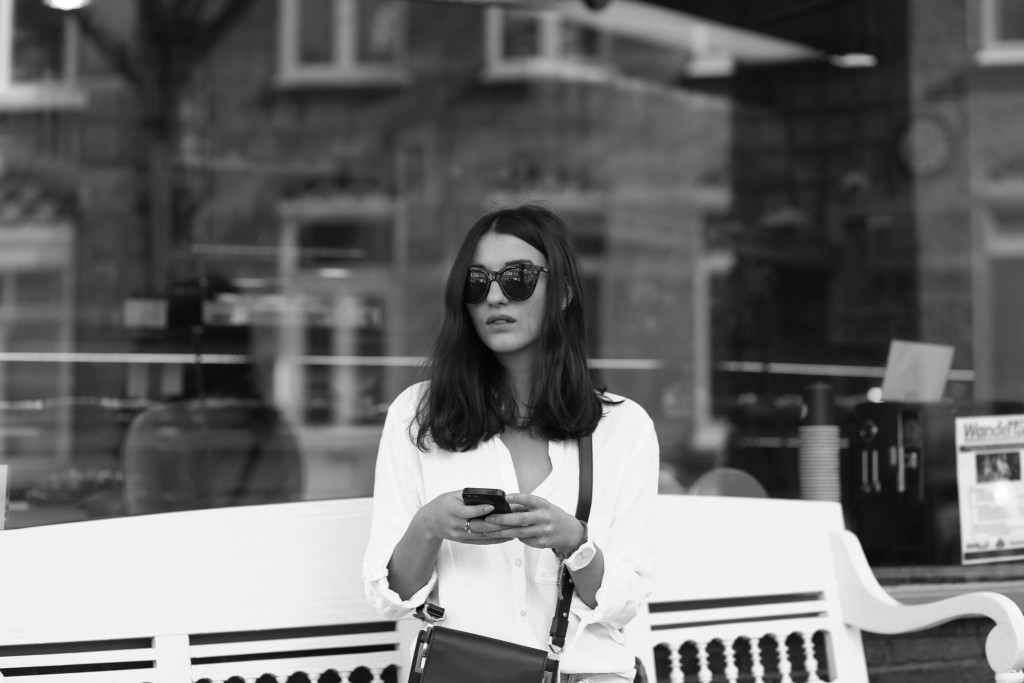 All Photo credits go to Elyse Isebia Photography.
Since I am wearing a lot of "old" cloths here are some alternatives for you guys!