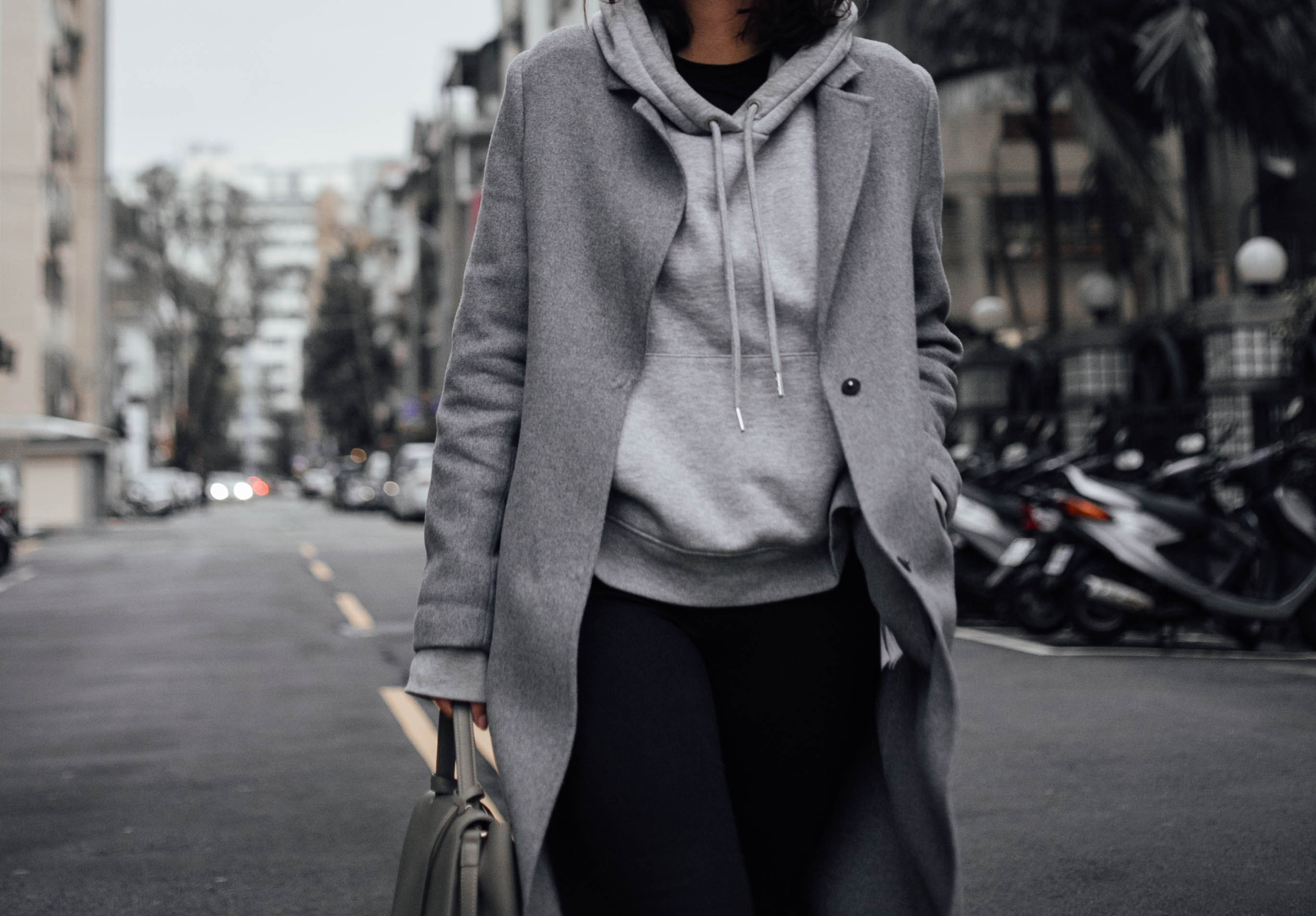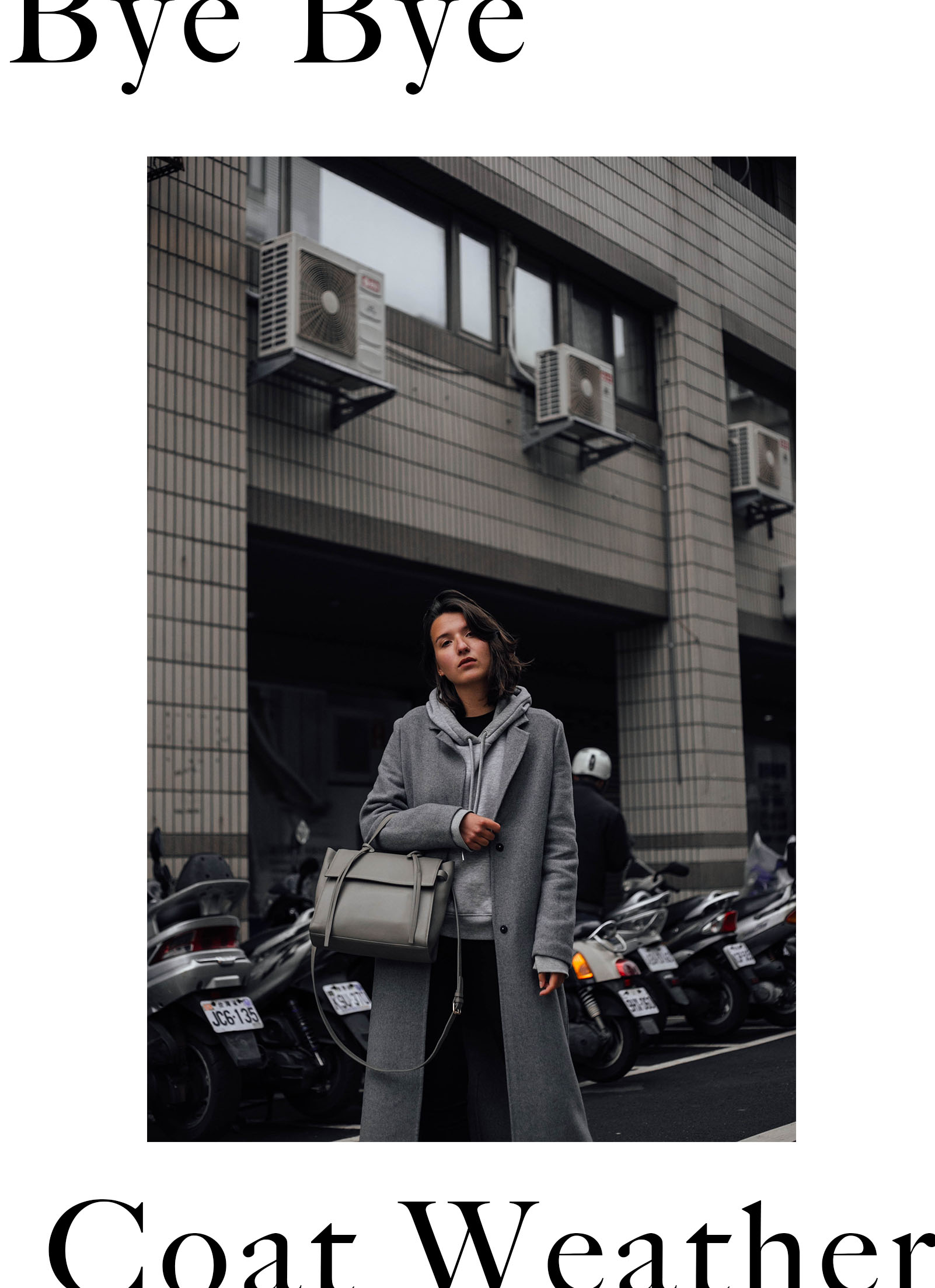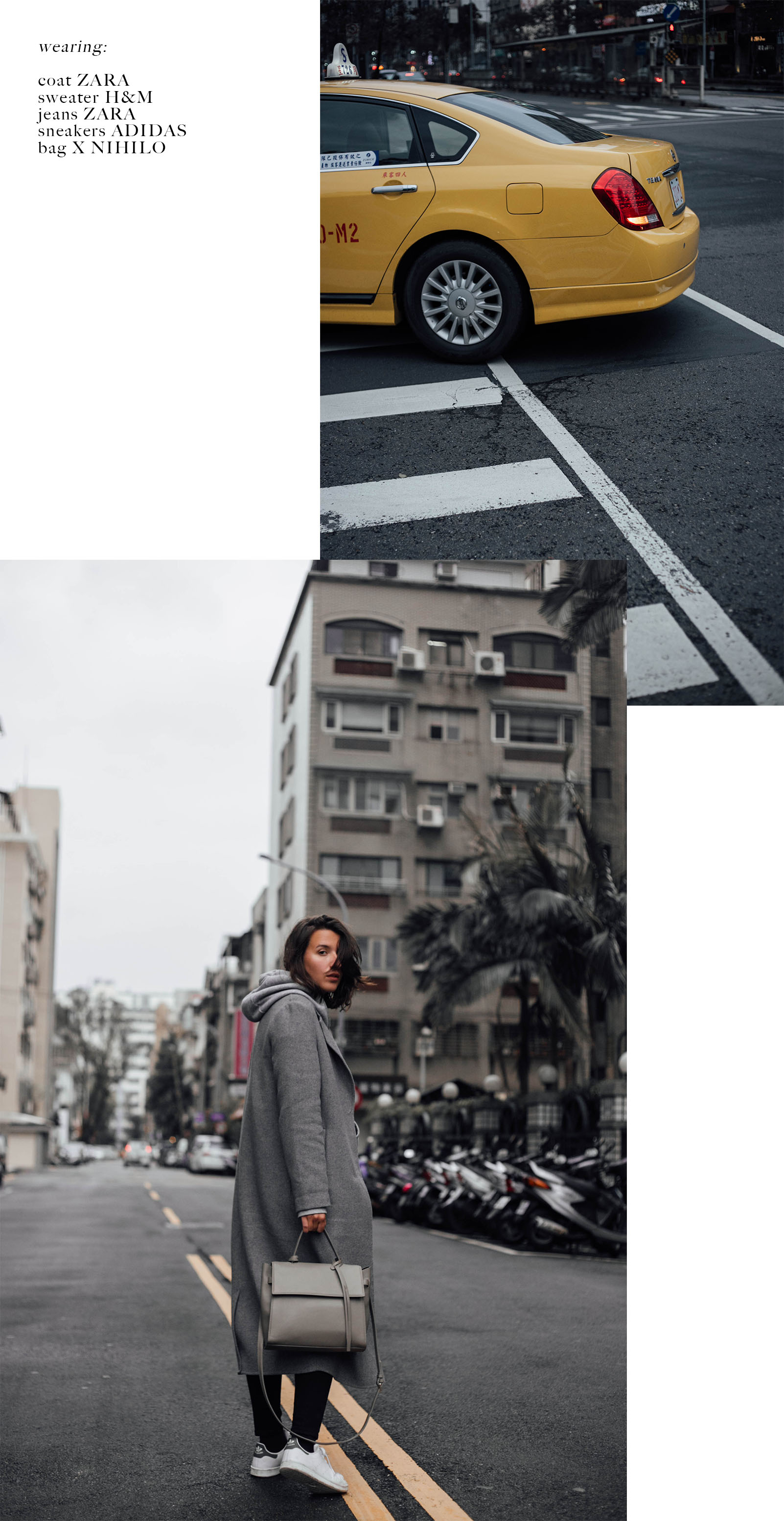 coat ZARA  |  sweater H&M  |  jeans ZARA  |  tshirt ZARA
bag c/o X NIHILO  |  sneakers ADIDAS
Last week I escaped to the Philippines to enjoy the sun and warmth since Taipei rain has just gotten a little tiring after 1 month. Since I am back it has been the best weather in the city and I feel like I might have worn my coat for the last time 2 weeks ago. The weather is a much discussed topic here in Taipei and you never get tired of discussing about it with friends.
The outfit was worn nonstop when I first arrived in Taipei since it was a combination of the warmest cloths I packed plus being comfortable to explore the city with. The H&M hoodie was probably one of the best purchase in 2016 especially in terms of costs per wear and the grey coat has been largely discussed a couple of weeks ago and still is one of my favorite pieces in 2017. Accessories are kept at a minimum but you don't really need a lot if you have a bag that stands out as much as the X Nihilo Bank bag.
There are many more outfits and guides to come to Basic Apparel in the next couple of weeks but since I have been traveling a lot in the first couple of weeks of my exchange in Taiwan I am lacking a little behind with all my travel stories from Australia as well as the Philippines. But they will land on the blog eventually.