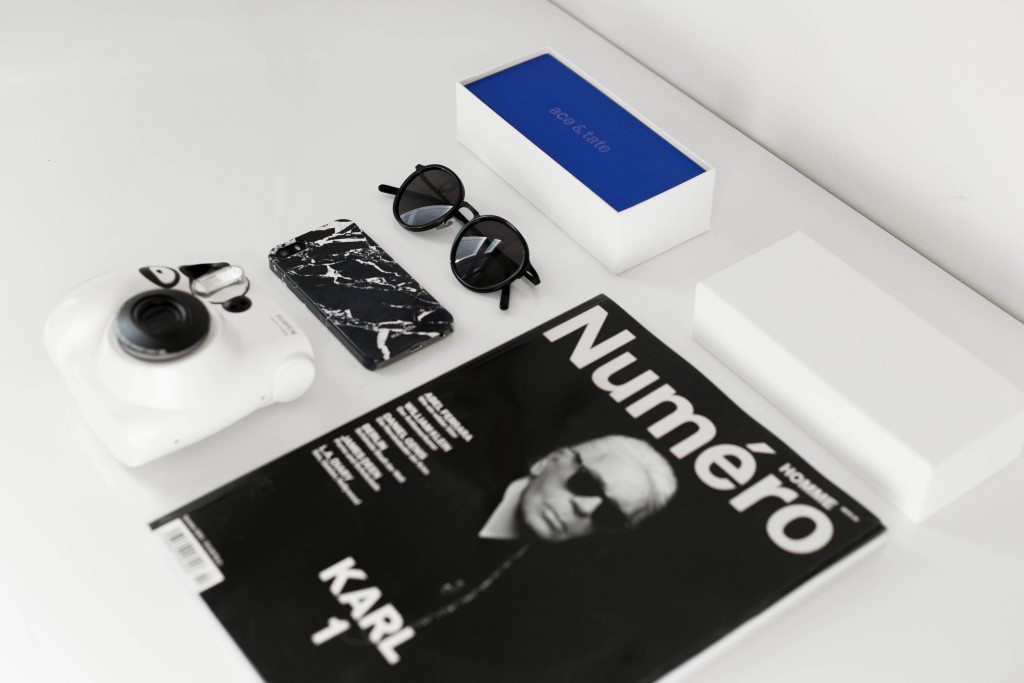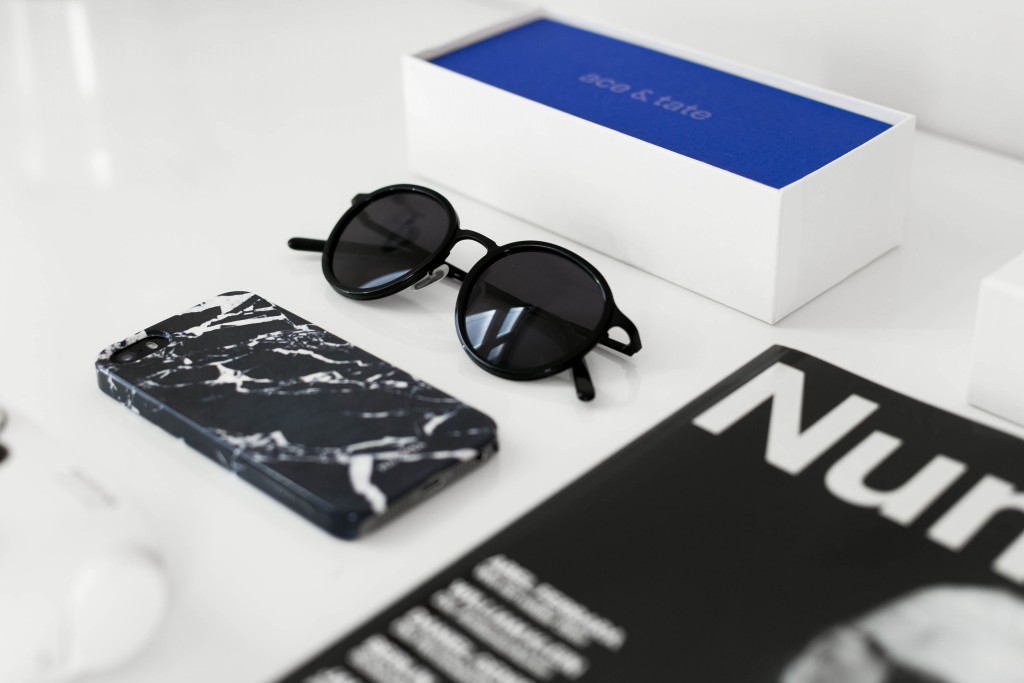 Sunglasses – c/o Ace&Tate  |  Iphone Case – c/o Madotta  |  Camera – Fuji Instax Panda
Magazine – Numero
After having literally no favorites to present in January (because January generally sucks) and blindly forgetting about them in Feburary I am finally back into the game in March! My absolute favorite item this months are my new Ace&Tate sunnies, the model is called Rae and they are the perfect all black addition to my RayBans (as you know these have been worn non-stop for the past year). I am an absolute sucker for Ace&Tate glasses, some of you might know my normal glasses are also from Ace&Tate meaning I have been a committed fan from their early days onwards!
After realizing that all my photos from my teenage years are gone for good I have constantly been carrying my little Polaroid Camera from Fuji with me. Because who would steal mini polaroid photos right? I can't wait for summer and beach holidays – somehow photos from the beach always look best on polaroids. I will also have to look for a new analog camera soon as my dearest friend (I have started with photography on an analog camera) has been taken from me as well. Anyone any good suggestions on an analog camera?
Two all time favorites that made it into this months featuring are my marble case from Madotta that you have probably seen on my Instagram multiple times (the perfect addition to my flatlays) and my absolute favorite magazine (cover)!
What has made you smile this month? What helped you through the last days of winter?