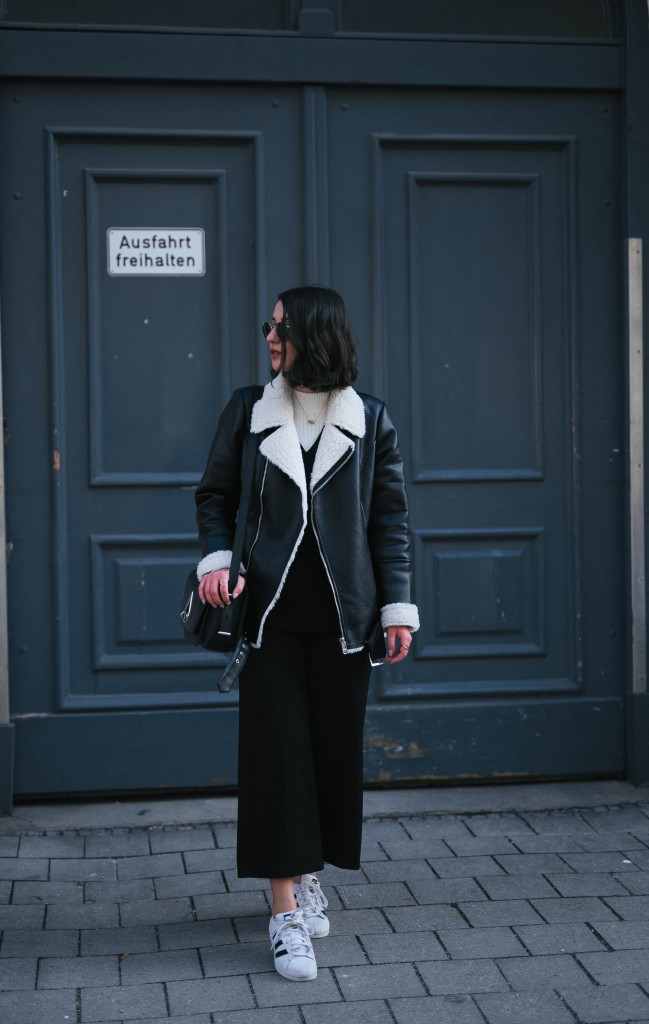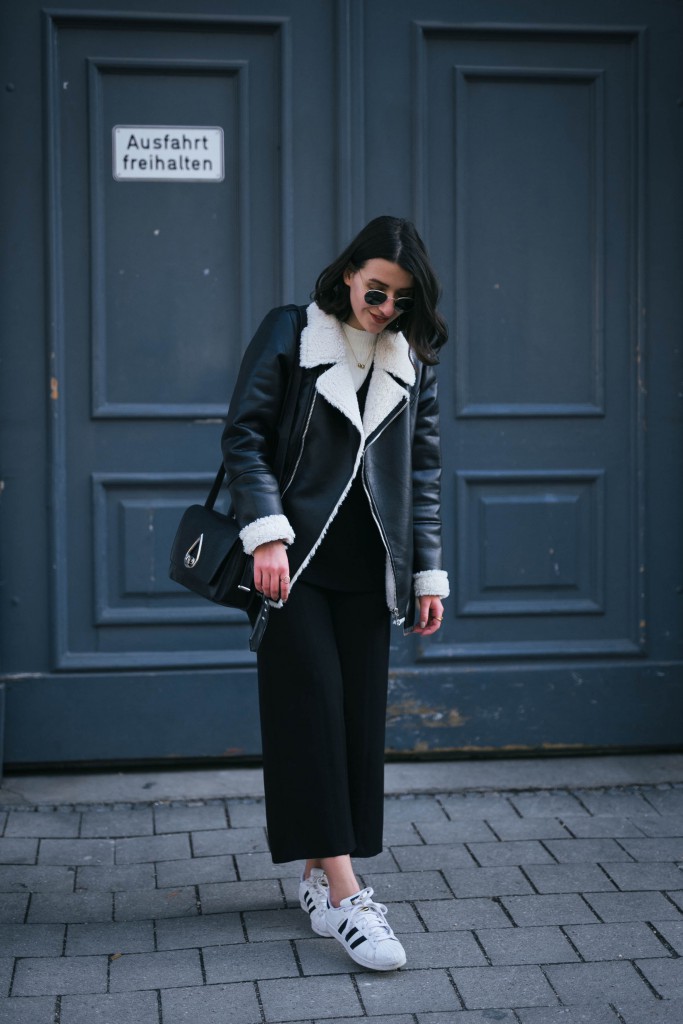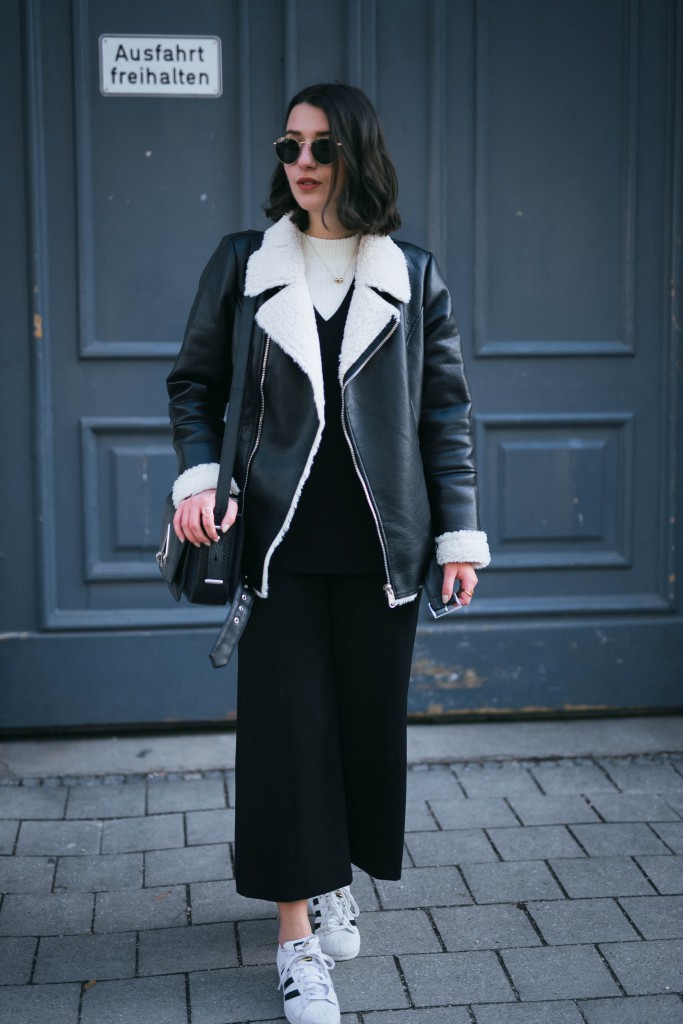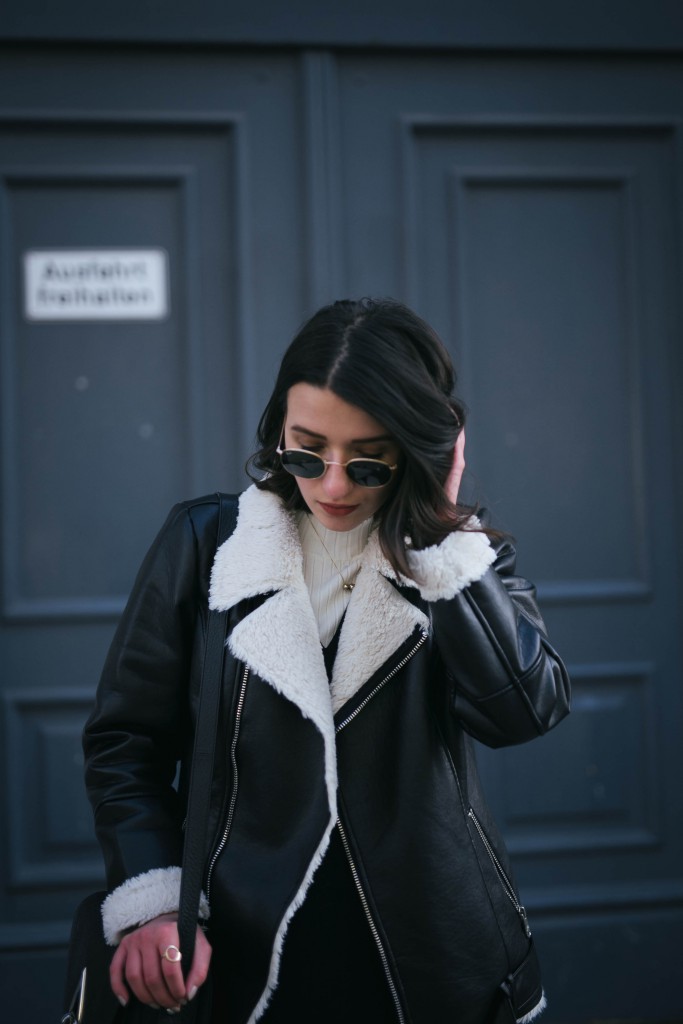 Jacket – Steve Madden  |  Knit – H&M  |  Top – Zara  |  Culottes – Zara
Bag – Kenzo  |  Rings – H&M  |  Necklace – Madeleine Issing
This outfit was taken on the day I left Munich. Time constraints were a big issue when we shot this look but I really wanted to show you what I wore to Esra's Blog Birthday! So this indeed was my outfit just without the warm jacket. I was wearing my culottes with a cute minimal black v-neck top over my very favorite white turtleneck! While I first opted for my snake printed booties I quickly realized I would feel more confident with my all time favorite pair of sneakers. When meeting new people I like to be dressed comfortable so that I can feel the most confident about myself. I added my fav accessories; my Kenzo bag, the Sphere Necklace by Madeleine Issing and last but not least my Ray Ban sunnies!
It's nice to finally show you this look but on the other hand I think this is the last blog post ever that features my Kenzo bag as it was also stolen from my apartment last weekend.. #ripkenzobag. I am really still not over losing all my favorite things to some stupid strangers. I know you shouldn't take these kind of things personal because our apartment was just the best option for those people. But as they stole personal items it indeed is very personal to me.
I promise I will try and not bring up the topic on the blog anymore!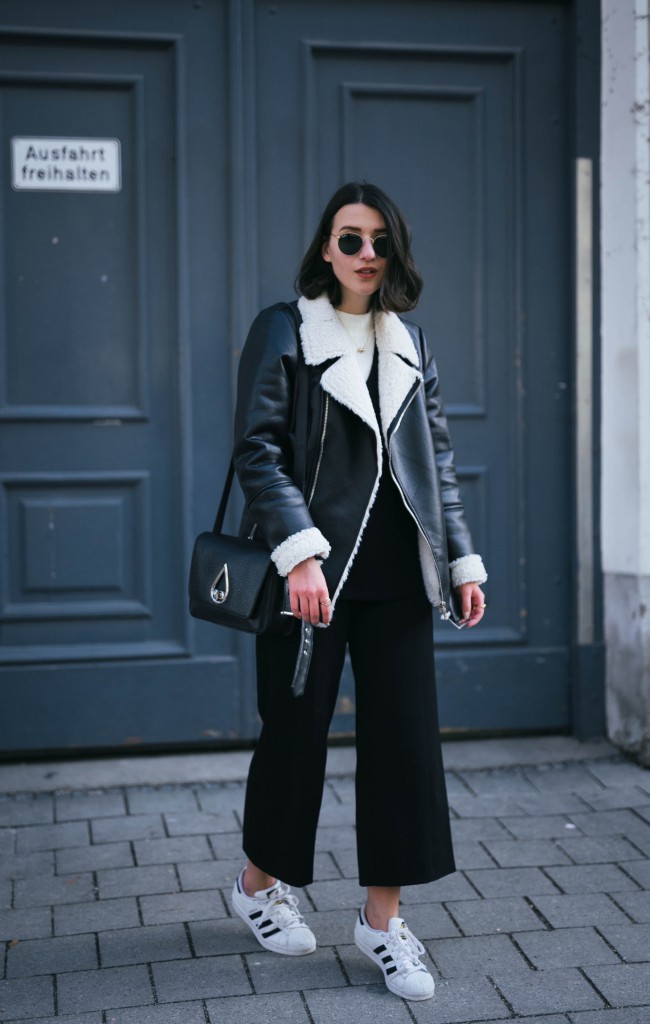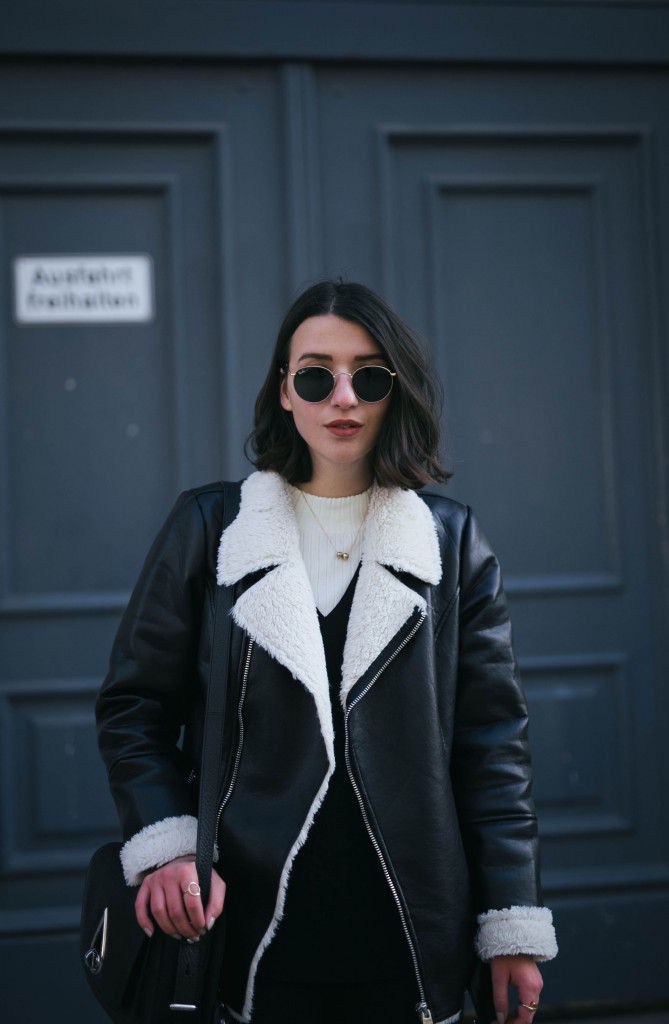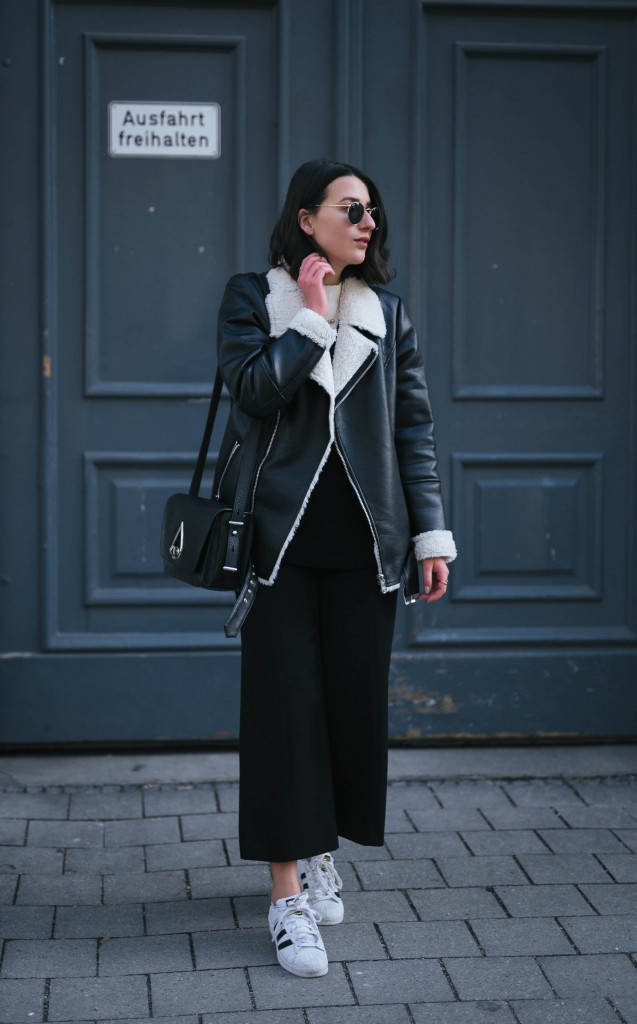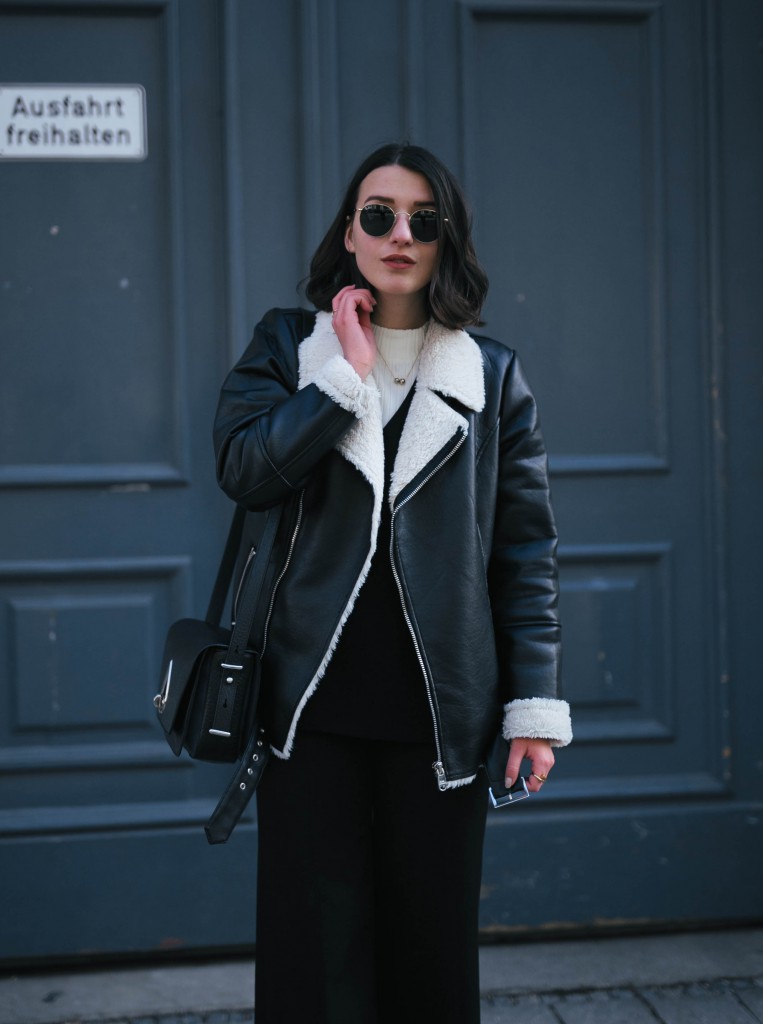 I have also uploaded my WISHLIST with lots of spring and summer goodies (for a small wallet as well as for a big wallet) and some bags that I am now eying on!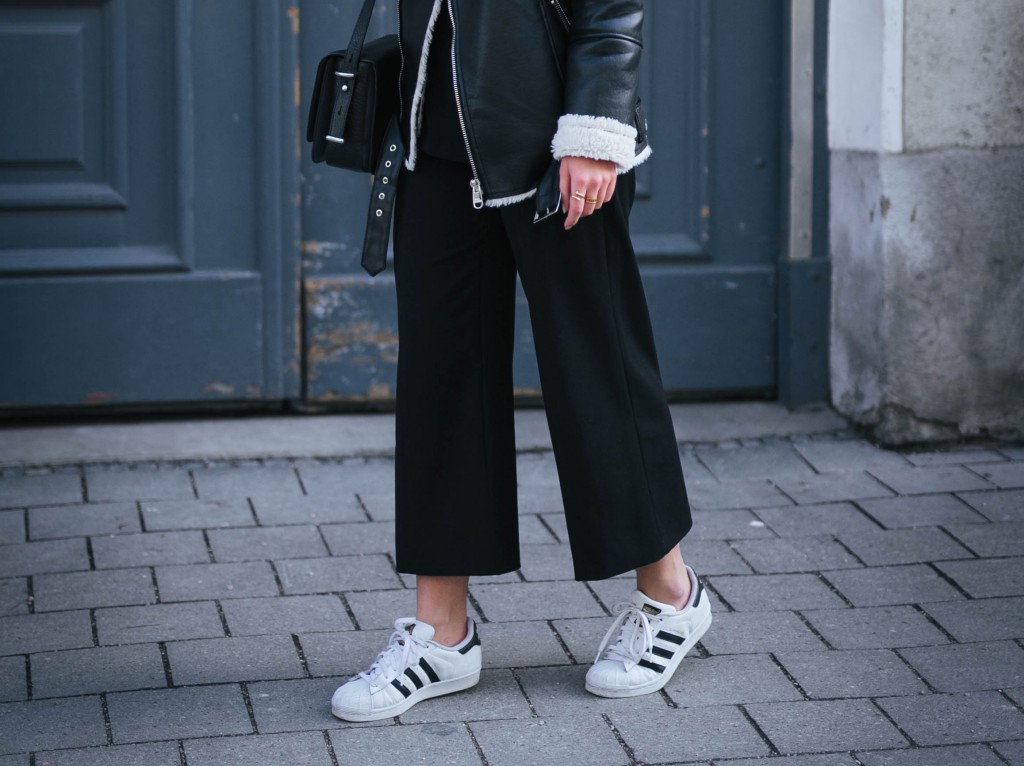 Photos by Vickie.