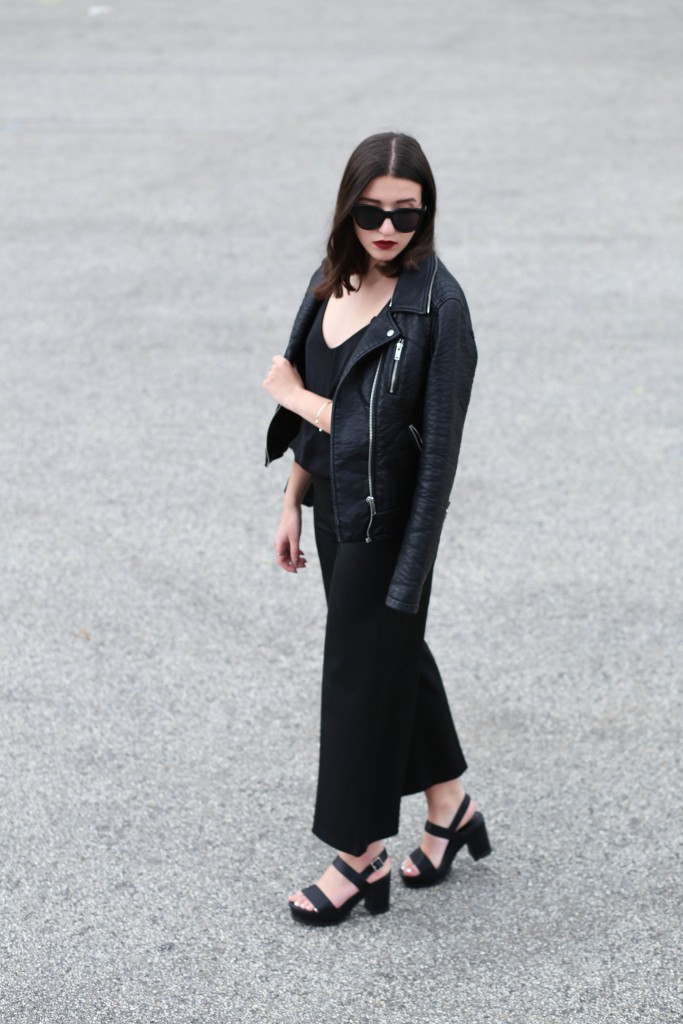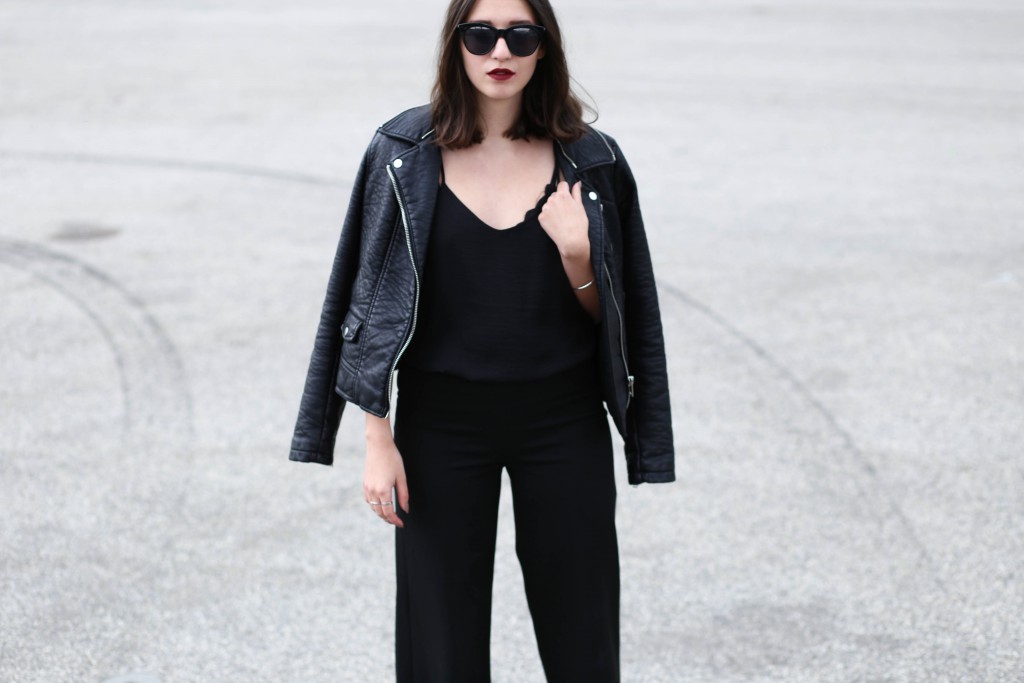 Jacket – Zara  |  Top – H&M  |  Culottes – Zara  | Sunnies – Lespecs
Rings – Asos  |  Bracelet – Madeleine Issing *
This post is dedicated to my new wardrobe favorites: culottes. A lot of women find them unflattering but even if you are tiny like me and not a size 34 you can easily make them flatter your shape. I also love the sophisticated look that goes along with wearing culottes. They come in all length, flares, colors, with pattern, without pattern and therefore everyone can find their perfect match. No surprise, my perfect match is black and rather long with quite some flare. I combined them with my favorite leather jacket to add some coolness to the whole outfit.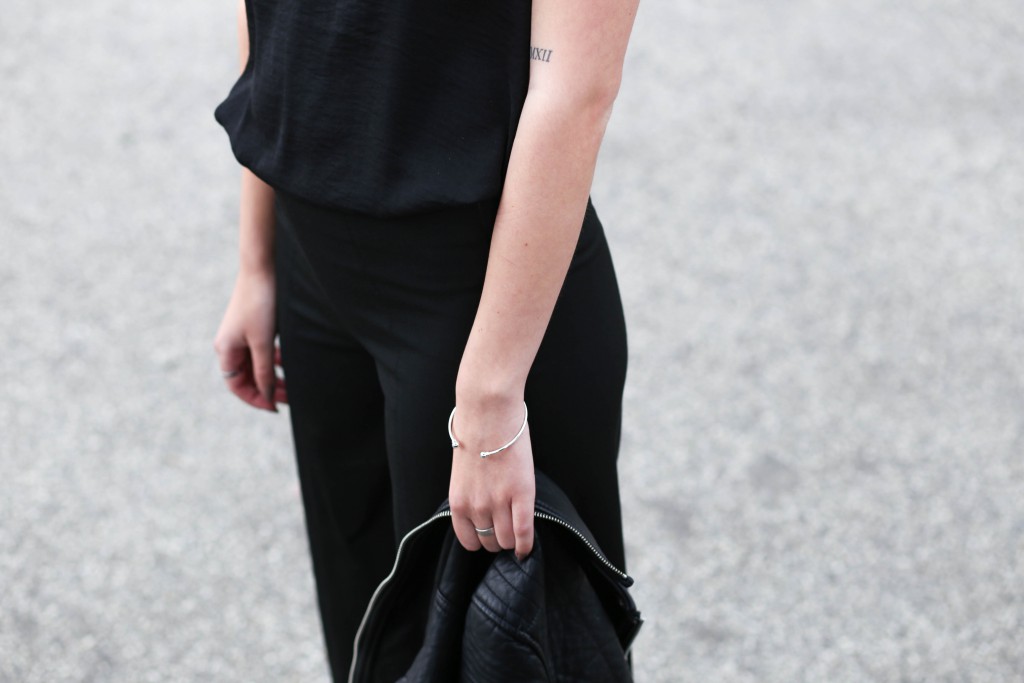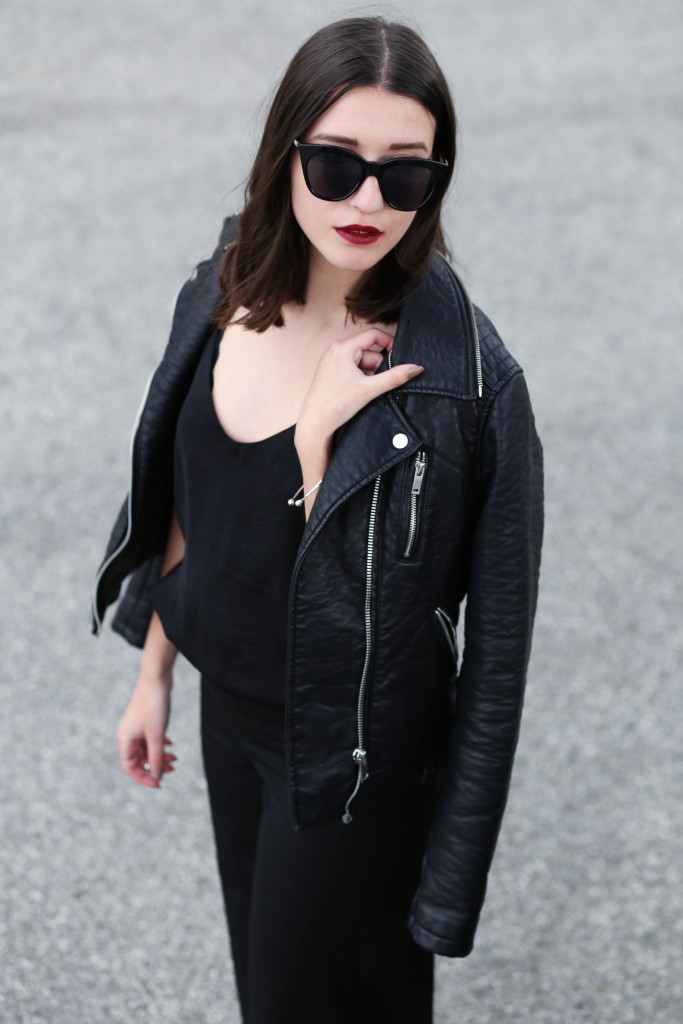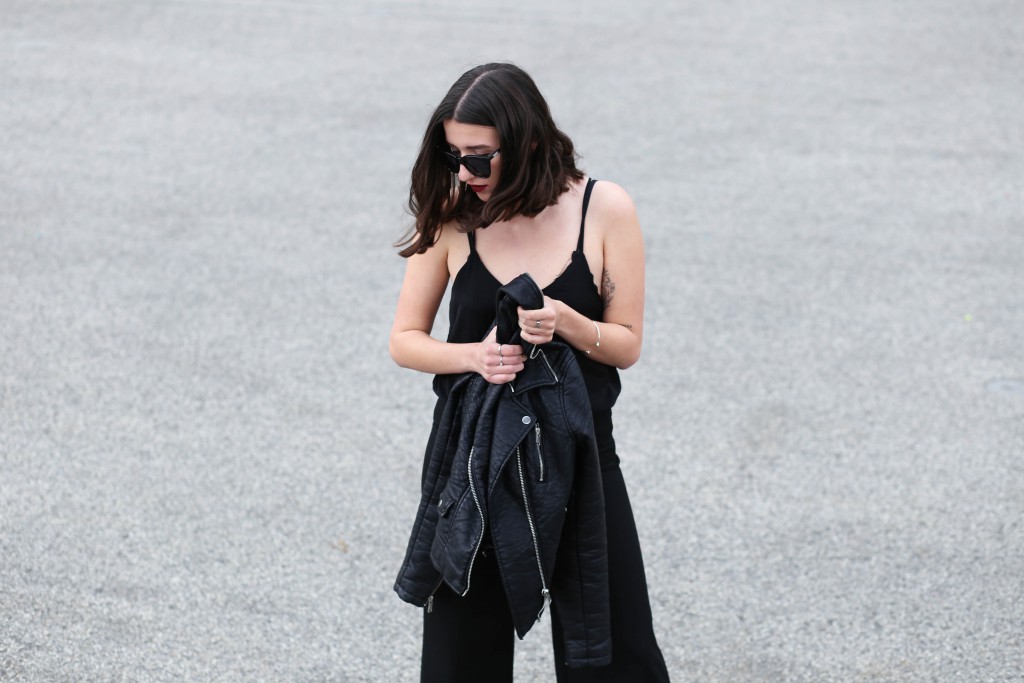 All photos taken by Elyse Isebia.
While you read this I am probably already lying on the beach in Kemer, Turkey. Finally after the worst exam period of my entire study so far I have some time to relax. Don't worry I will still make sure to upload the blog regular and for all the beach snaps there is my instagram account here! Oh by the way I am on snapchat now as well so for the extra amount of beach photos: you can find me under the name sophievedaniels.