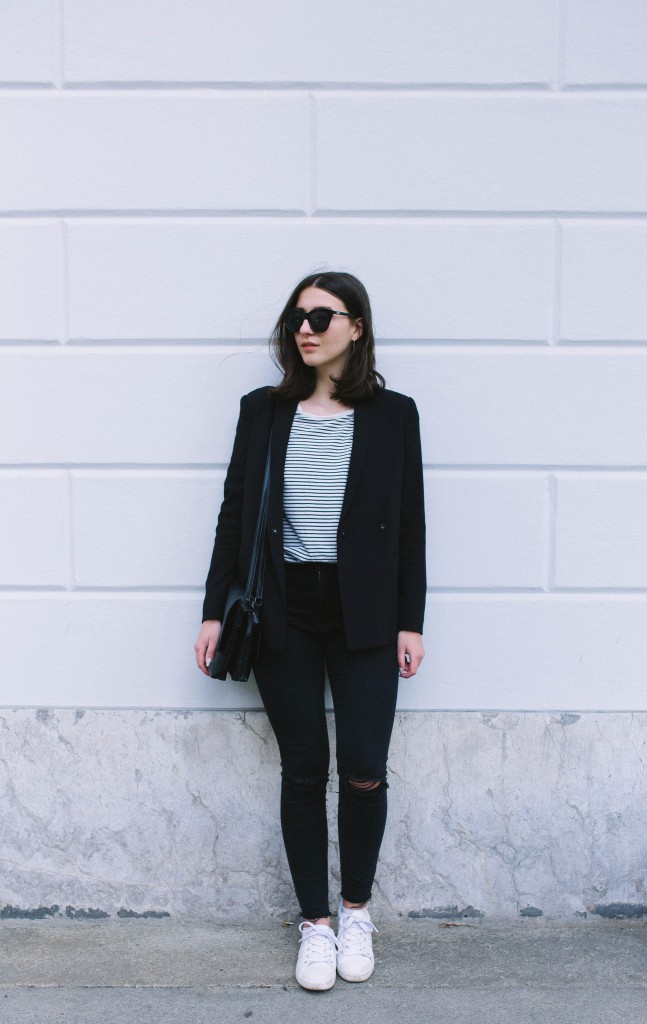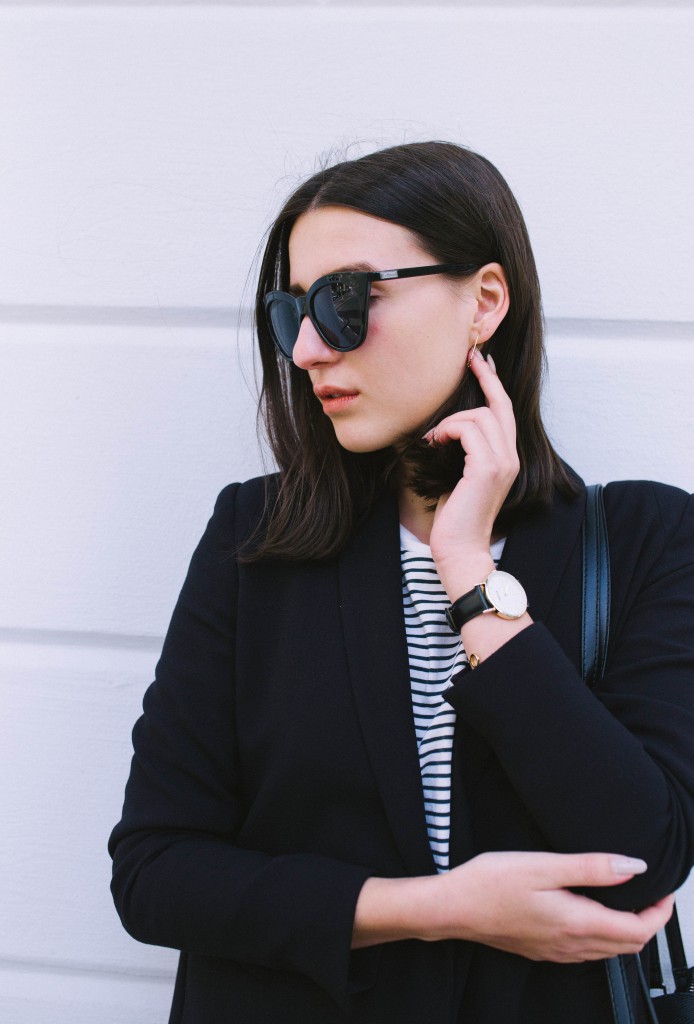 Blazer – Weekday  |  Shirt – Zara  |  Jeans – Zara  |  Watch – Breda*
Bag – Mango  |  Sneakers – Zara  |  Sunnies – Lespecs
The oversized Blazer is something that should be part of every woman's wardrobe. The search for the perfect one can be endless and exhausting. We all know it's not easy to find the "one" if you don't have the height of a model! I found my perfect match last year at a Weekday store. The best part about this lucky match was that it was the last one and it was my size and it was 70% off – can it get any better? I like to style my oversized blazer down with sneakers for a more casual look to it.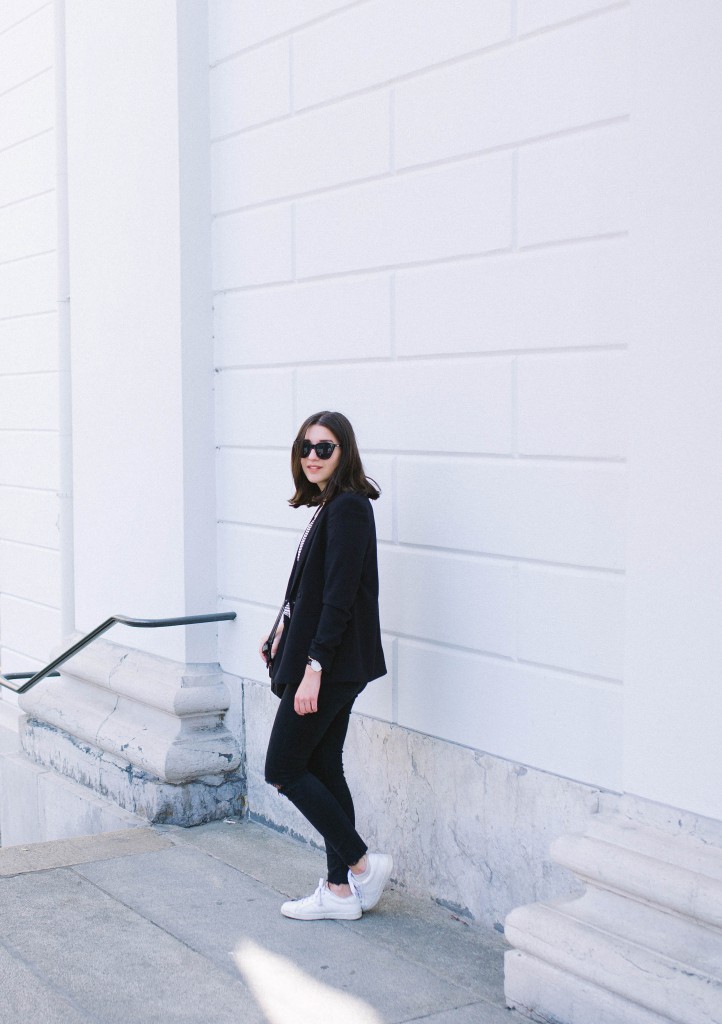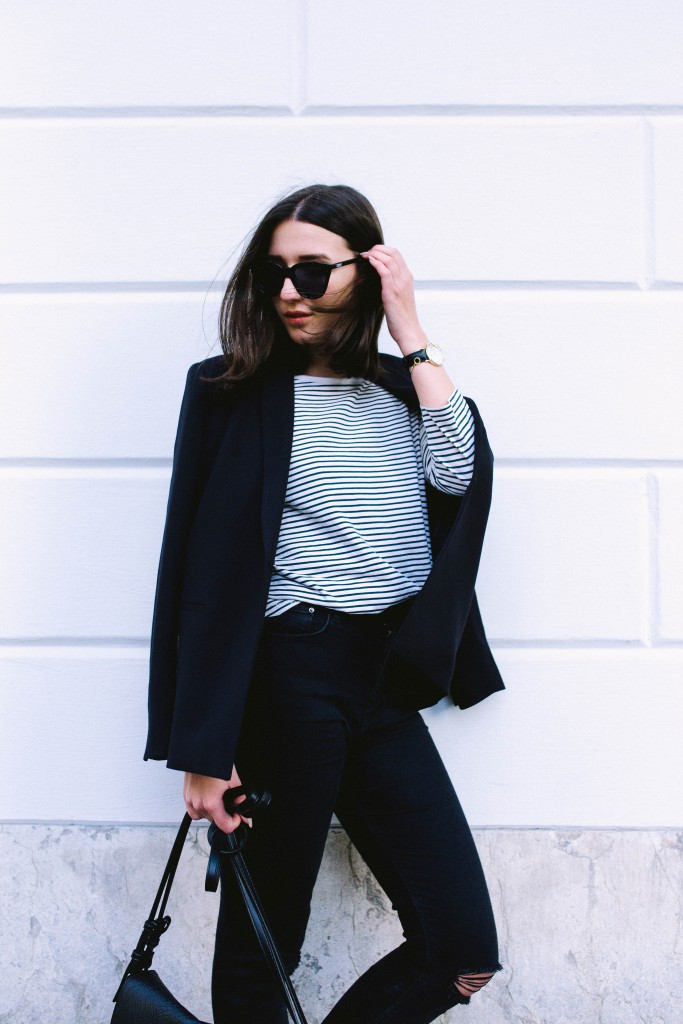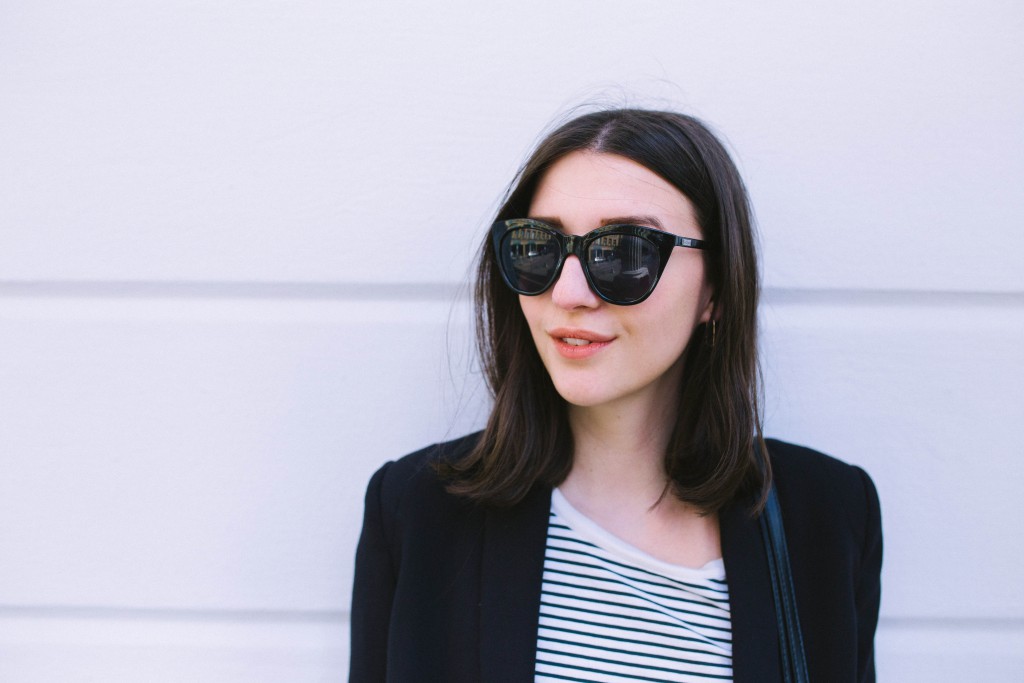 I especially liked the location of this shooting, which is the theatre in Aachen – I had been wanting to shoot there for ages now. Even though I wouldn't go to the theatre in this outfit I think it really shines at this location.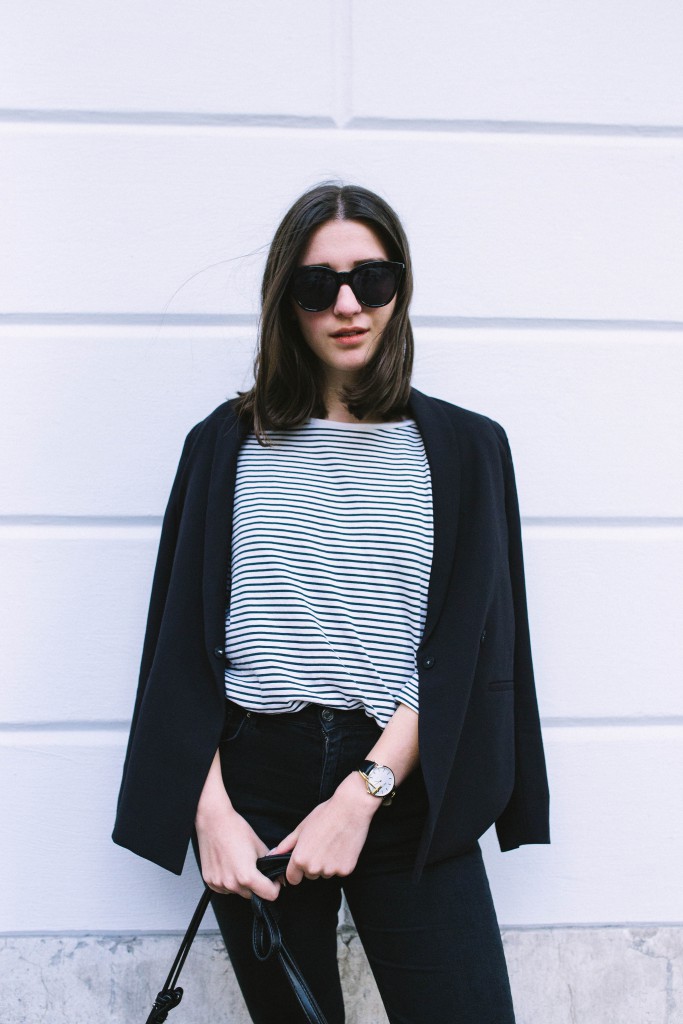 All photos were taken by my lovely friends from tooloudvisuals!