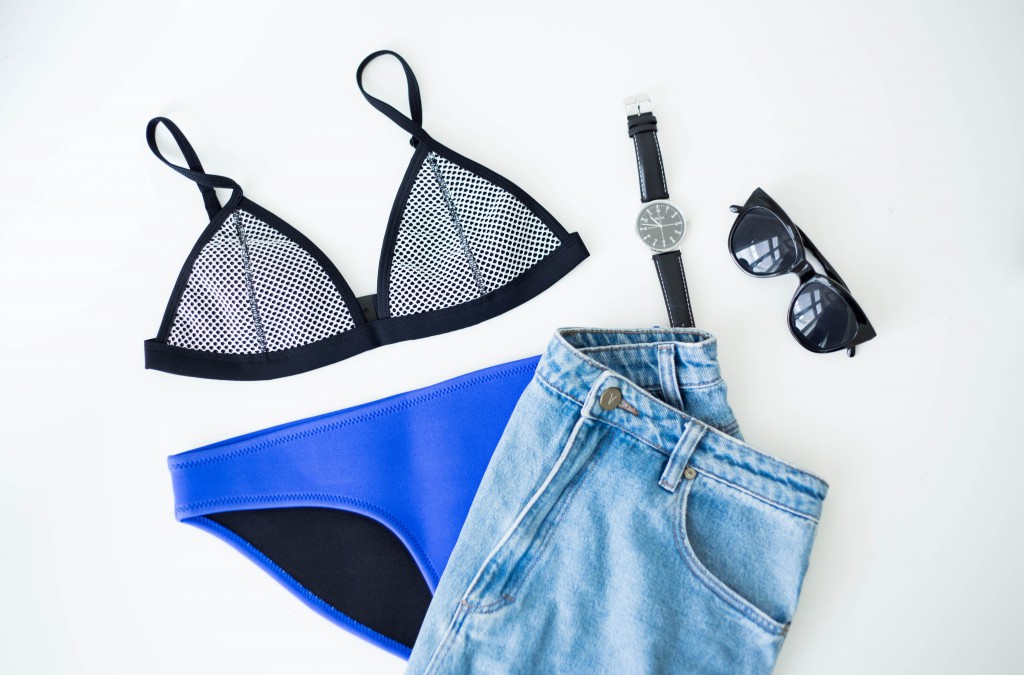 Bikini – Triangl  |  Watch – Breda*  |  Shorts –
Sunnies – Lespecs  |  Camera – Fuij
I am super excited because my holidays are getting really close now and I will finally be able to wear my Triangl bikinis. Okay this is actually a funny story: so my best girlparl from Australia visited me for Christmas last year and she brought me two pairs of Triangl bikinis because I asked her to. I told her sometime in November which models I wanted to have and I think a week later Triangl approached me and I could chose a bikini, which I already showed you here. Now I have 3 models and I thought about selling one of the 3 because let's be honest who needs 3 bikinis of the same brand but I could not give one of them up they are all so perfect and I love the neoprene oh so much. A lot of people find the feeling of the neoprene weird at the beginning but since I have done several water sport activities in my life it feels pretty normal.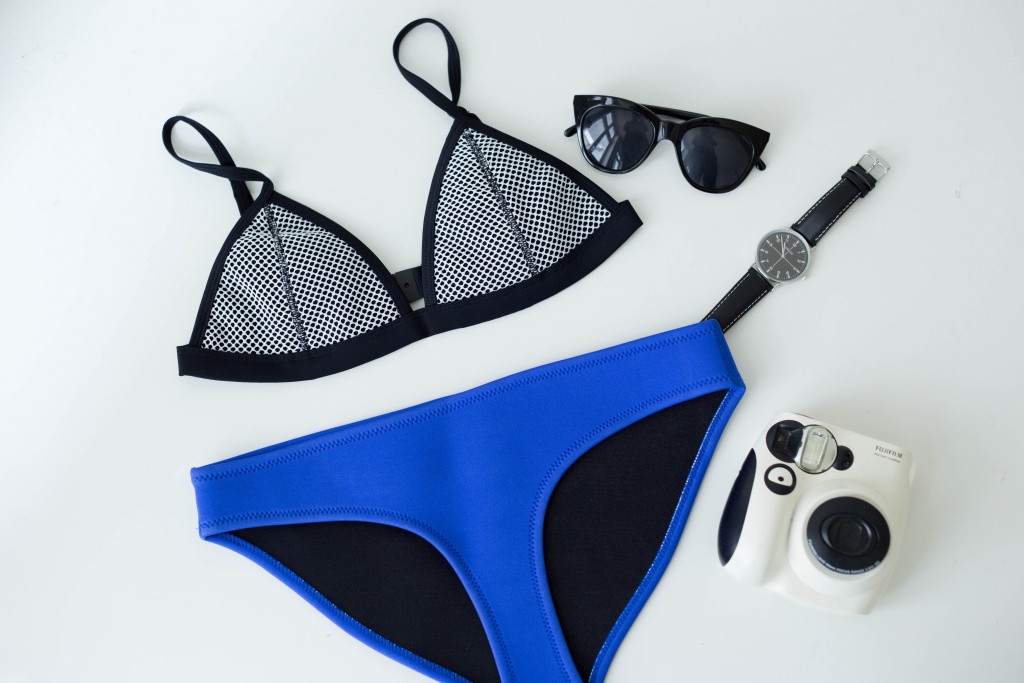 There is also something I have been wondering for a while now – I am really in love with the Triangl underwear but I can't seem to find it on the website. Does anyone know if they are still available or if Triangl maybe stopped producing them? *EDIT: Triangl discontinued the underwear line and only want to focus on their swimwear in the future*
P.S.: They have lovely support women, too!