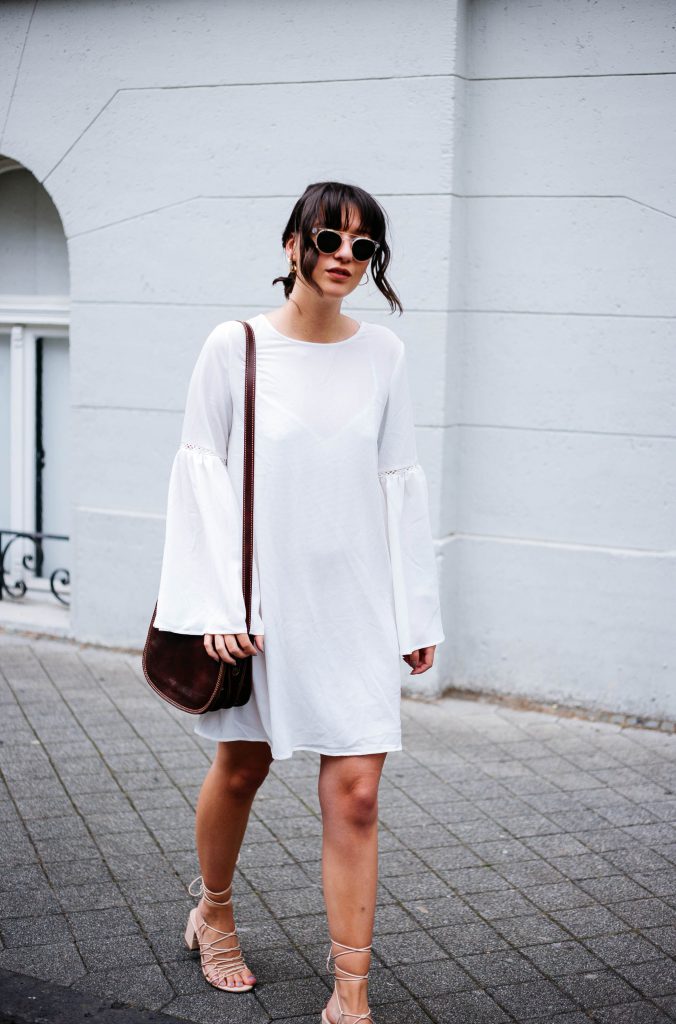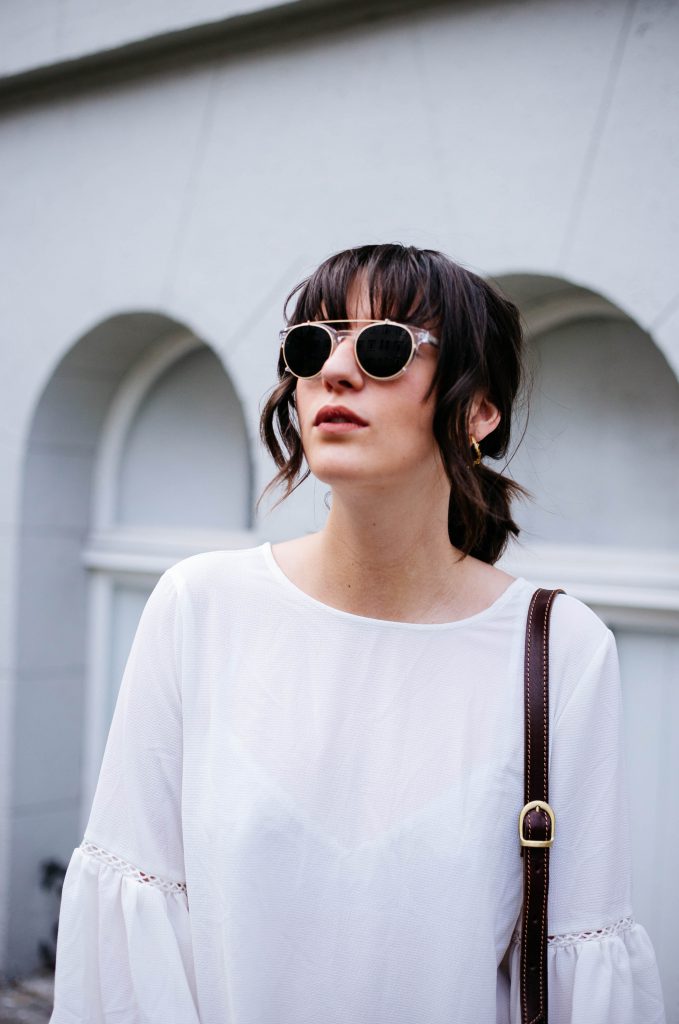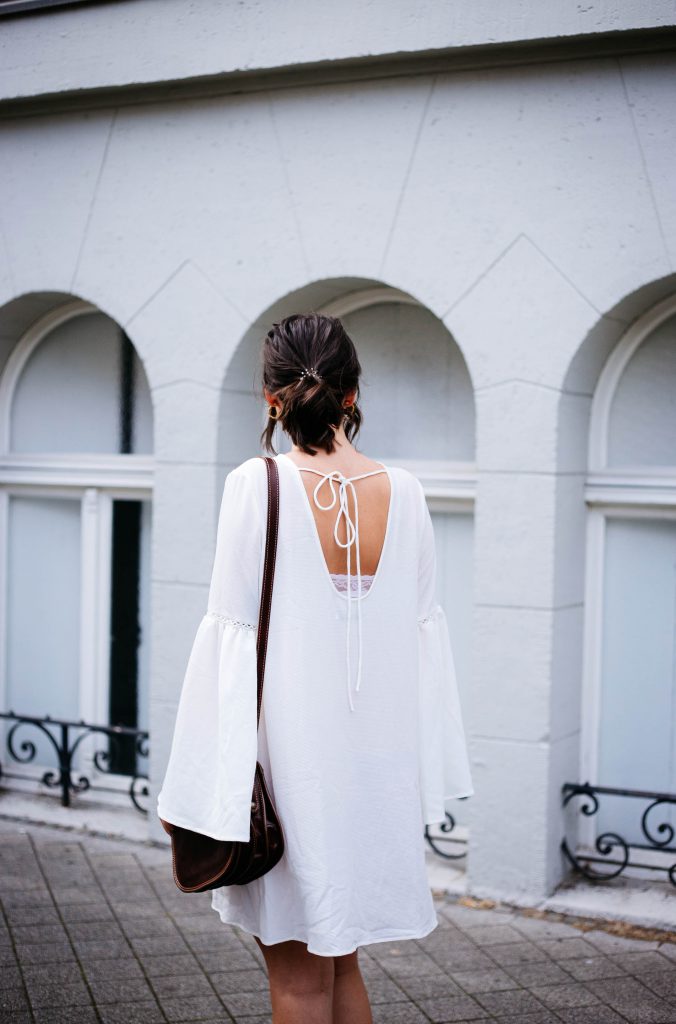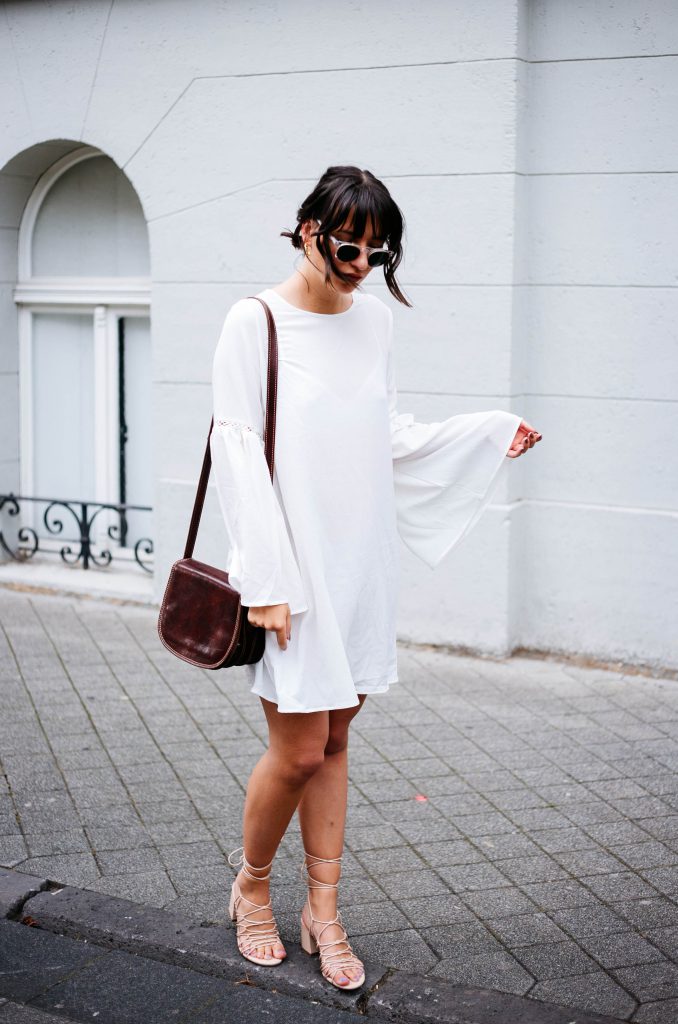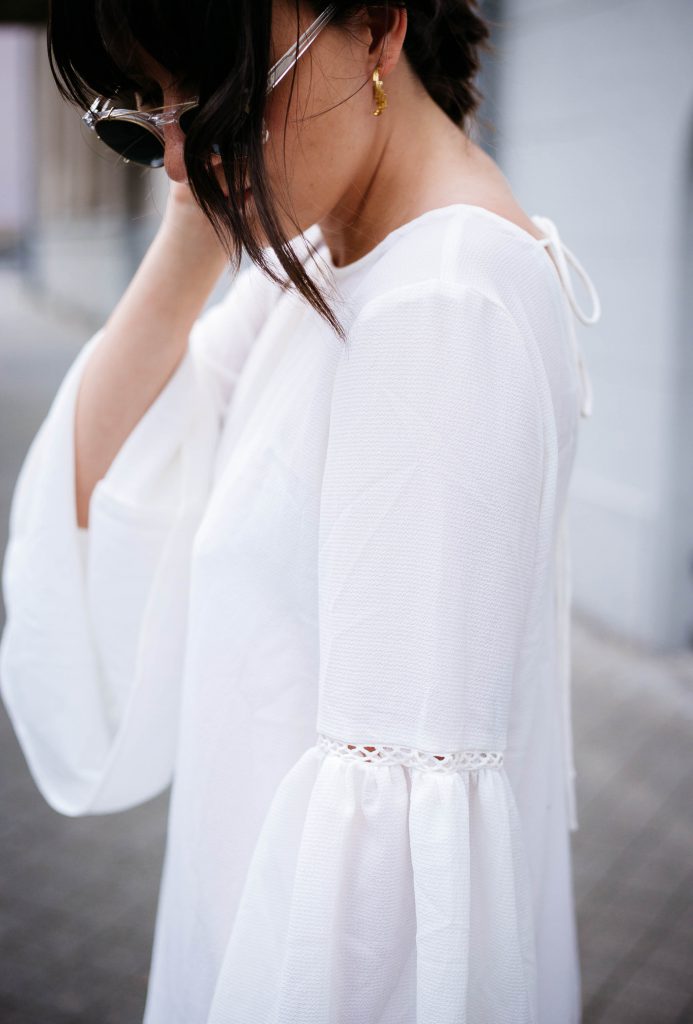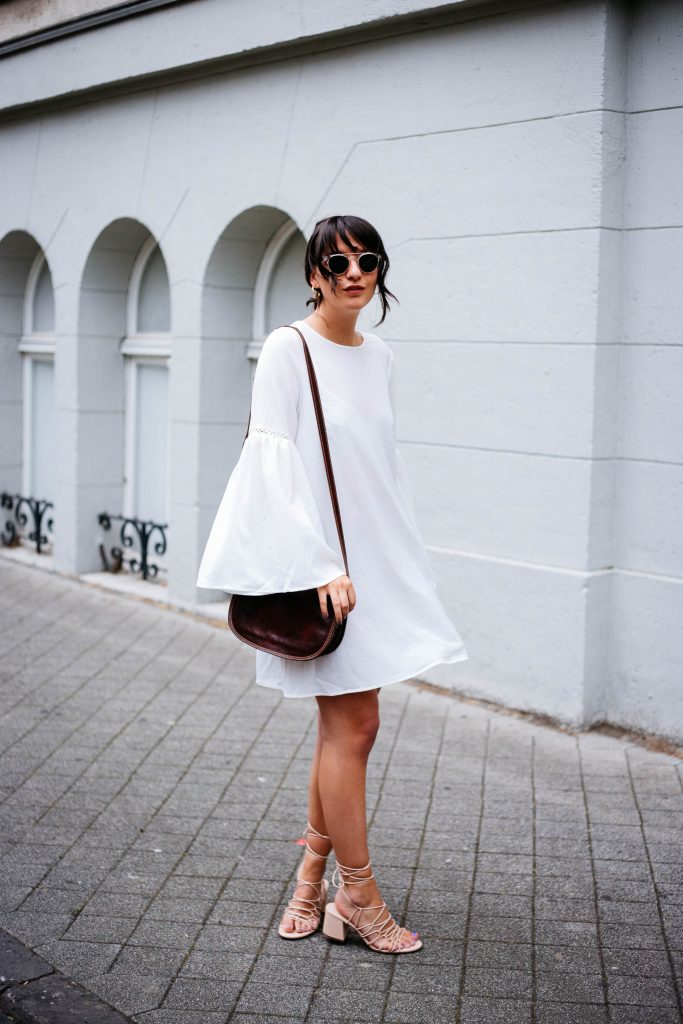 Dress – c/o Pretty Lavish  |  Sunglasses – Ace&Tate  |  Sandals – Mango  |  Bag – Vintage
I am usually the kind of girl that likes to incorporate power dressing into her wardrobe. I like wearing suits and masculine clothing – I have always liked cool pieces better than girly dresses. But I was more than ready to make an exception for this beautiful little number from Pretty Lavish that reminded me so much of my most pinned summer dress that I have already talked about in the white summer dresses post a while ago!
So when I saw the dress I knew it was a match made in heaven and I had to get it! When it arrived and I wore it for the first time it felt a little weird because let's be honest it is quite a different piece in my wardrobe. After matching the dress with my beloved chloe dupes and my even more beloved Ace&Tate clip-ons it already felt so much more me. Occasionally I like to try something new, do you remember the H&M wrap skirt from last year? Still loving it today and probably still gonna love it next year!
Do you also have some pieces in your wardrobe that don't really match the style of all your other pieces, but you still love them?