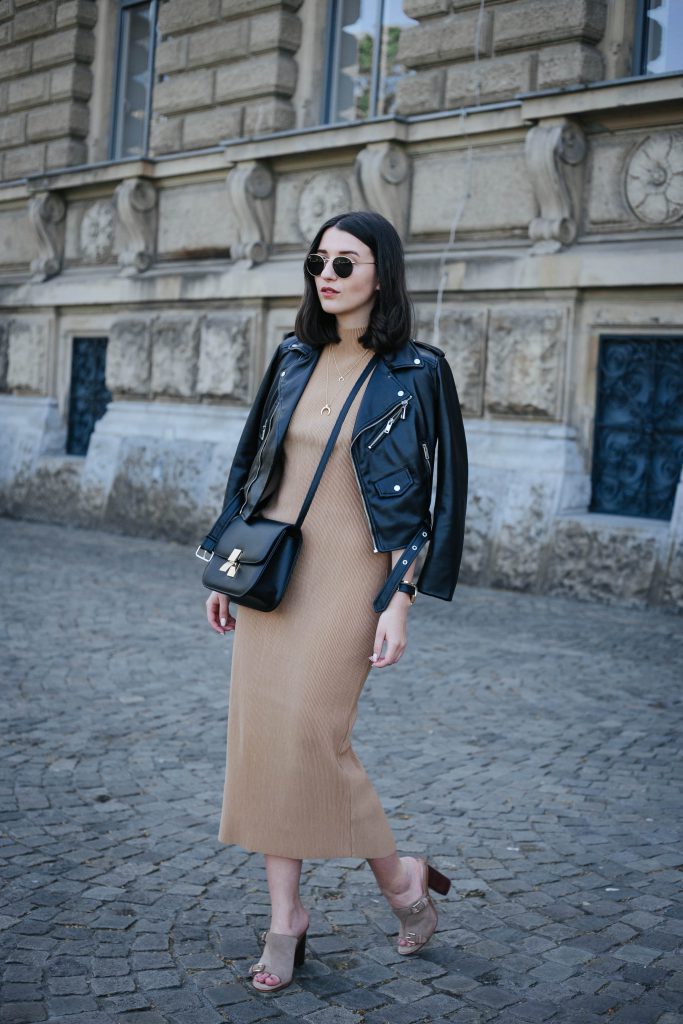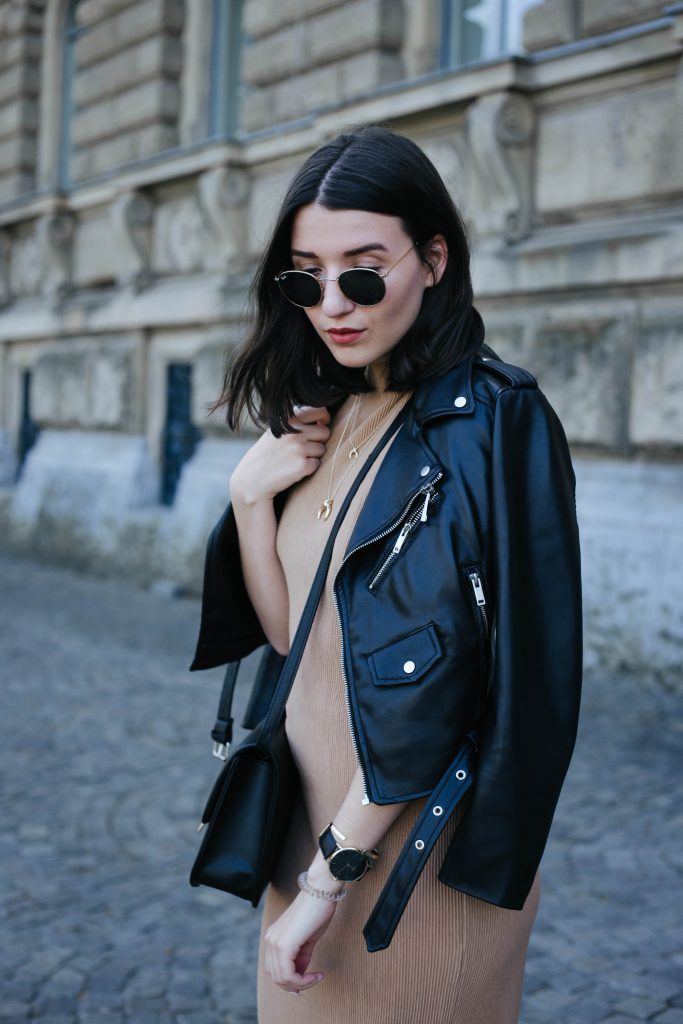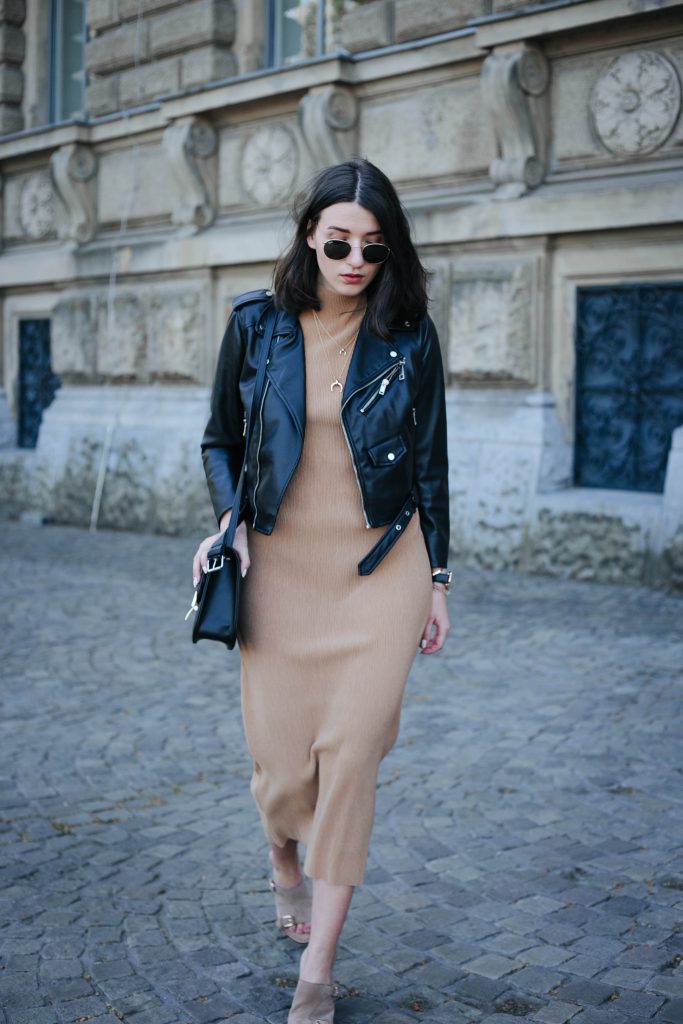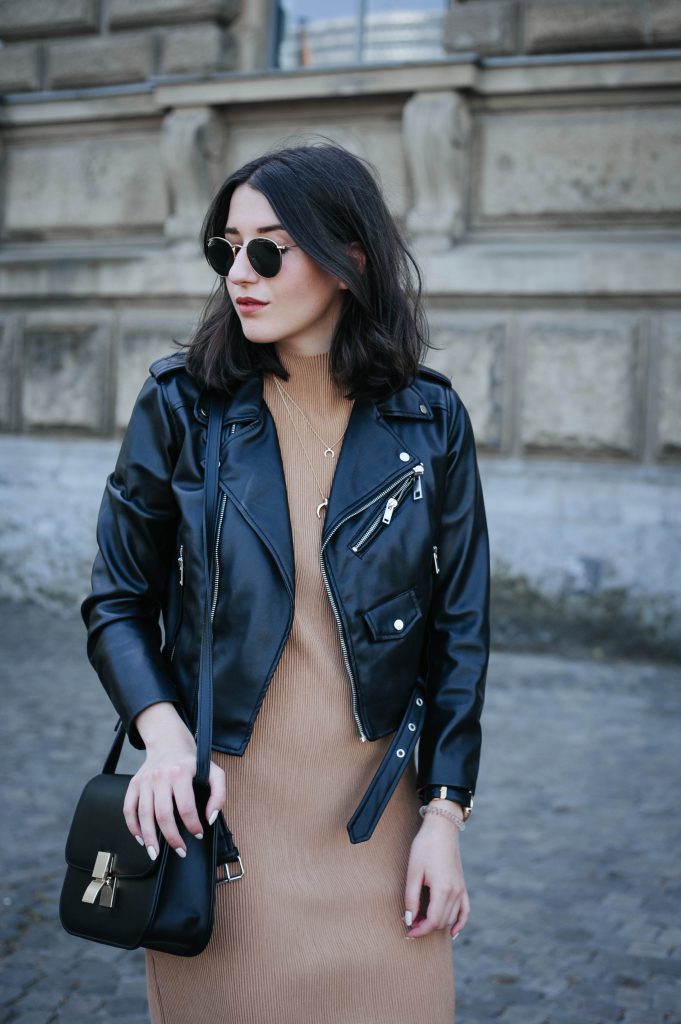 Jacket – Zara  |  Dress – c/o NA-KD  |  Sunglasses – Ray Ban  |  Mules – Mango
Jewelry – c/o NA-KD  |  Watch – c/o Wölsch
If I had to name one color that has moved into my wardrobe in the past 2 years that I am super excited about it would be camel. I have added a camel coat last autumn, a camel short coat in winter (yes it would have been smarter the other way around but oh well I never said I was one of the smart kids). Recently, I have added this gorgeous camel midi dress by NA-KD to my wardrobe. It does fit a little in between midi & maxi for me but as a fan of awkward dressing I love the in between length! The only thing I am still hunting is a camel rip knit twin set for autumn – I might have found the perfect one at Iris & Ink (here&here). However, I am still trying to figure out if the price is worth the times I will actually be wearing it thanks to the central European weather. You will be the first to know how I decided, promised!
I am keeping this post a little shorter than usual as I am pretty busy with exams right now (my last exams before my summer break)! Besides, I have had sleepless nights for the past week as I have to hand in my university choices for the semester abroad tomorrow morning, which will probably start sometime at the beginning of next year depending which university I get into. A little hint, if all goes planned I will be going far far away. On top of all that I was accepted for a summer job on friday (not overly exciting news for you as it's just a business related job but so so exciting for me as it means I can refill my savings account for my semester abroad). So cheers to that!
P.S.: This is the last one of my series shot with the wonderful Viviane from fyl-blog.com! Make sure to go and check her writing skills out!