Coat – Zara  |  Jeans – c/o Basicapparel.dk   |  Jumper – c/o Basicapparel.dk   |  Bag – Zara
Sunglasses – Ray Ban  |  Shoes – Lorenzo Mari
I am finally the proud owner of the perfect camel coat. At least it's the perfect one for me! I bought it early this month but due to exams I haven't had an opportunity to present it to you yet! I thought I would style it casual (what else would you expect of me huh?) with my basicapparel.dk jeans and stripped jumper. Perfect outfit for rainy, depressing weather if you ask me! And we have had rainy and grey weather for quite some time now. I really hope you don't get bored of all my casual outfits but I just don't see the point in dressing differently for my blog outfits than I do in my free time. I like wearable outfits that are comfortable yet stylish. I obviously sometimes wear pieces not everyone would wear but the majority of my outfits can be worn by any woman.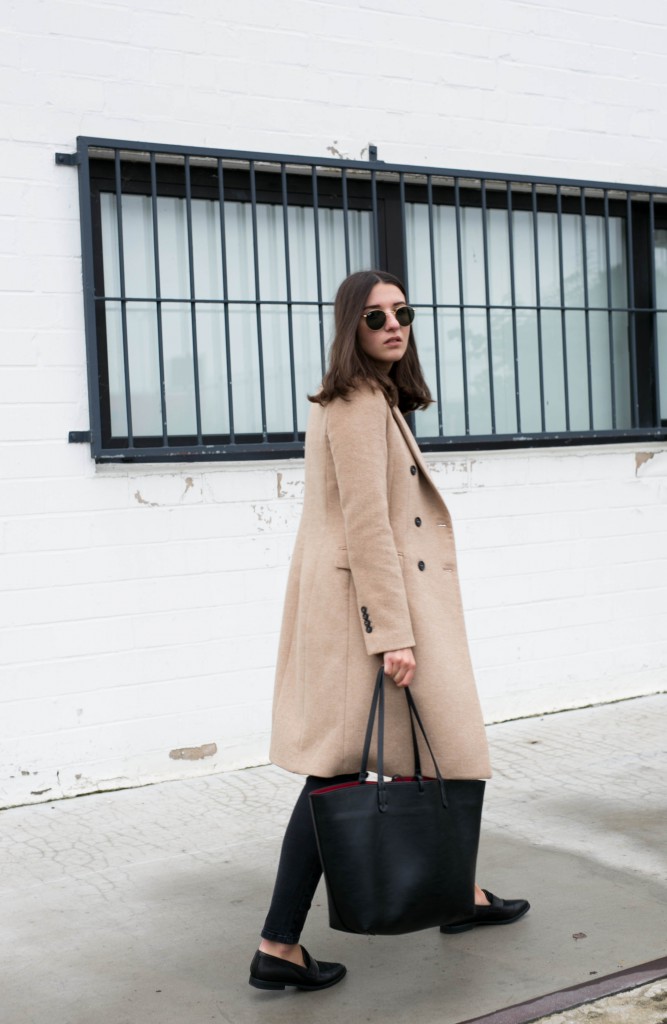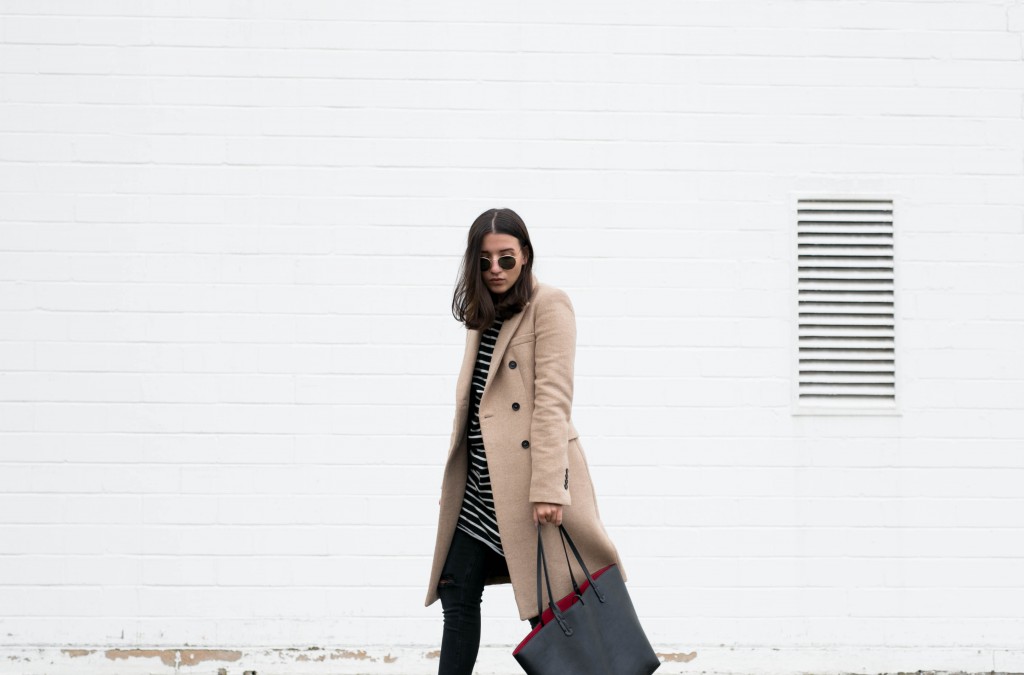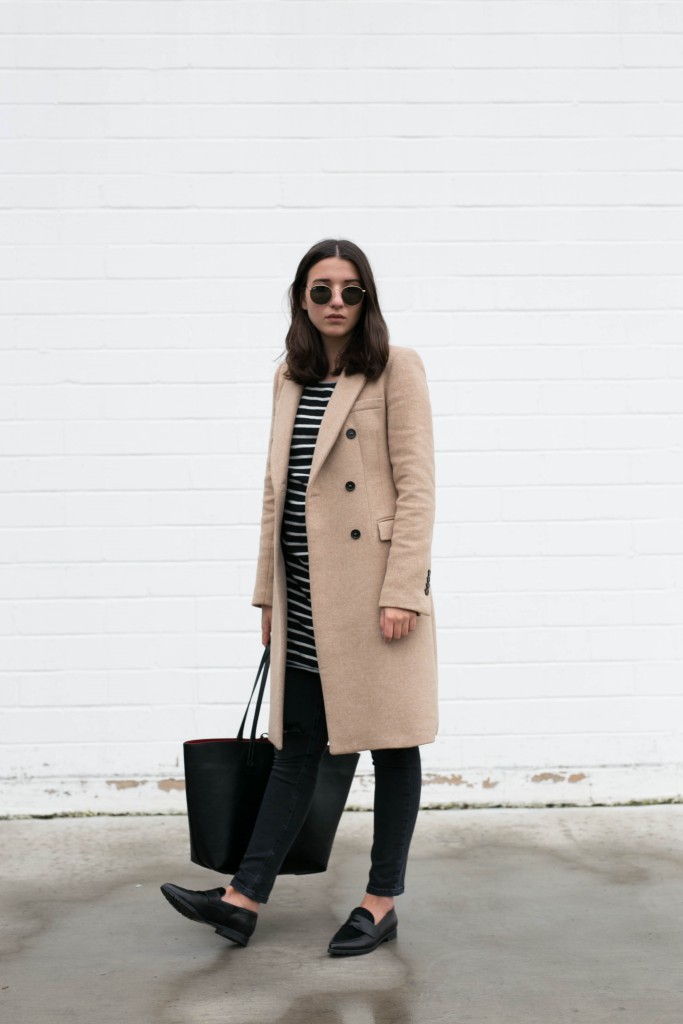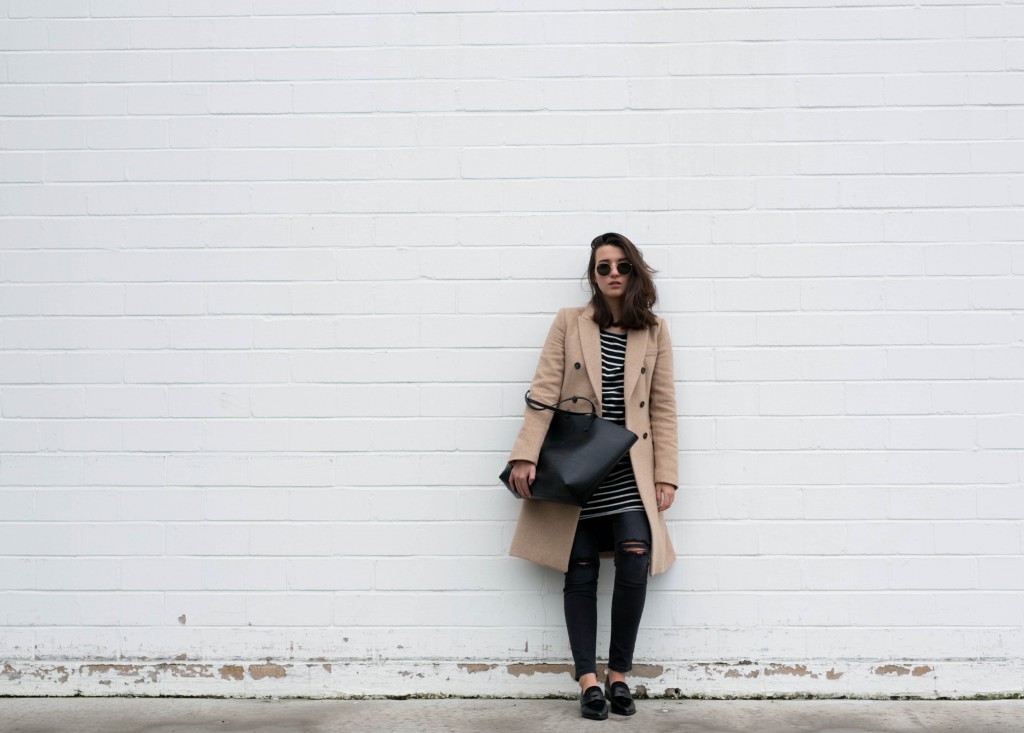 Oh and guess what? We found a new white wall (always on the hunt you know me). I always get a little overexcited whenever we find a new location, especially if it's minimalistic!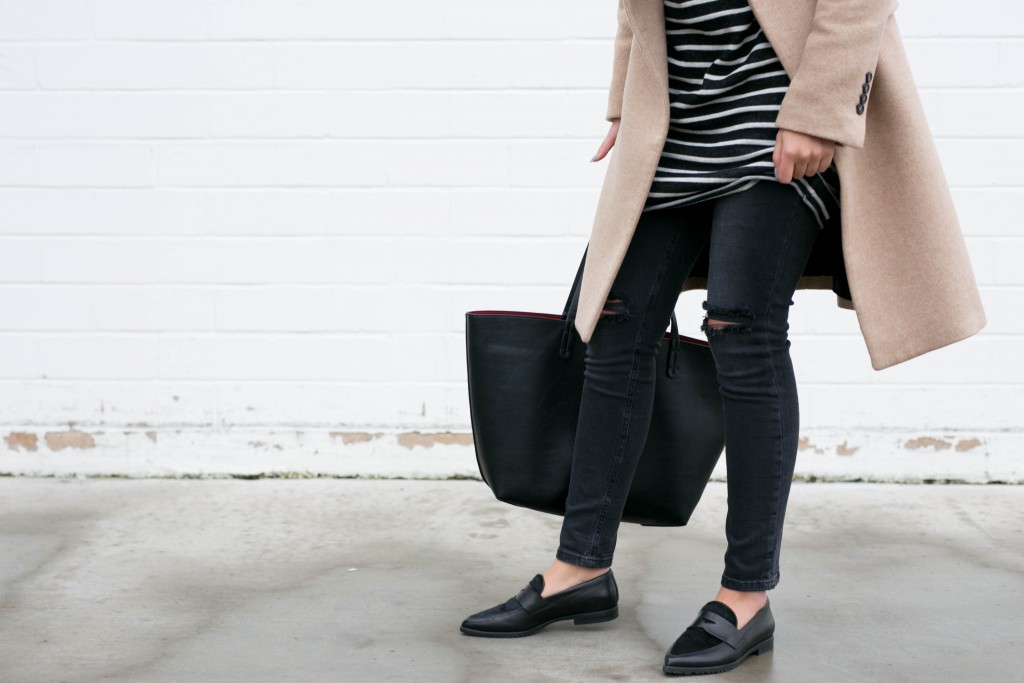 All photos taken by tooloudvisuals.