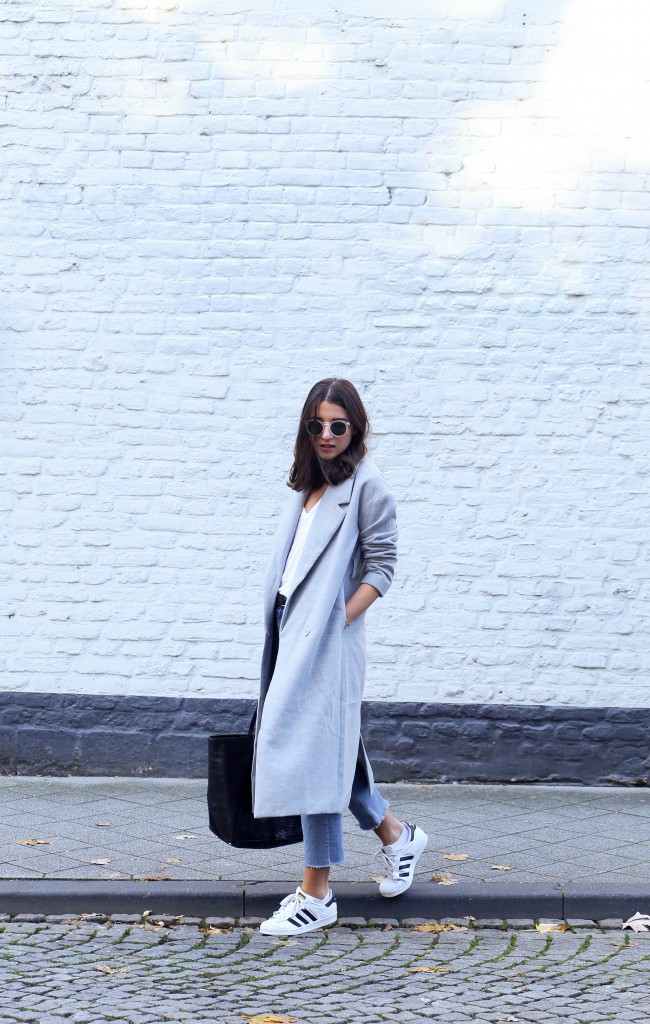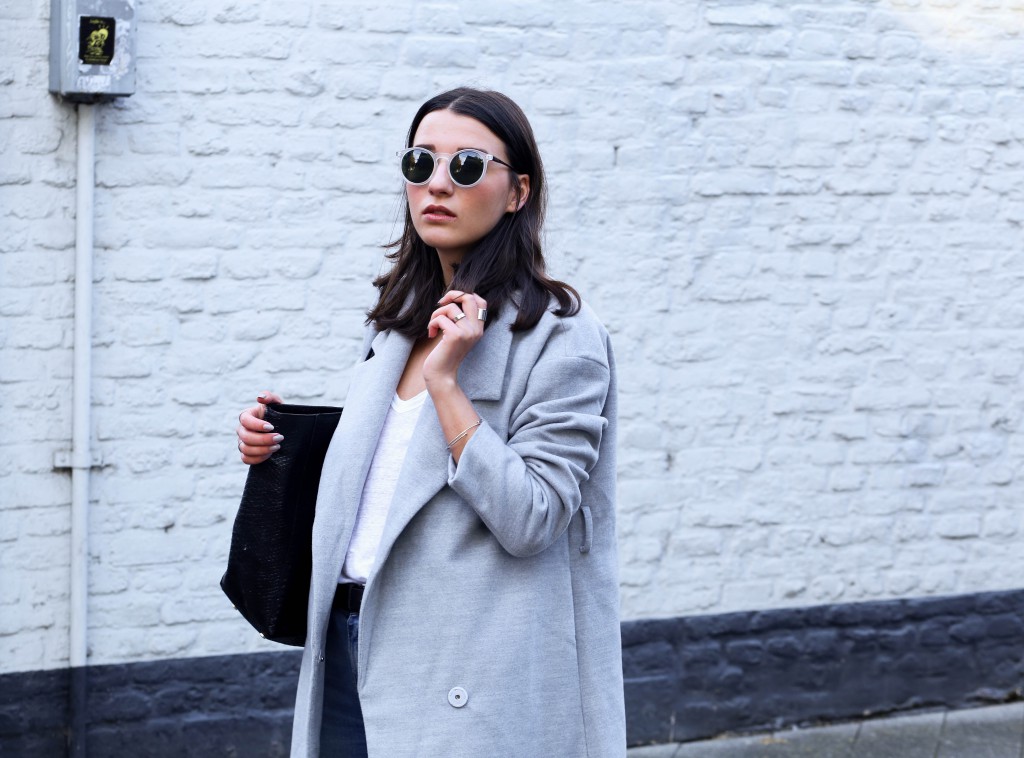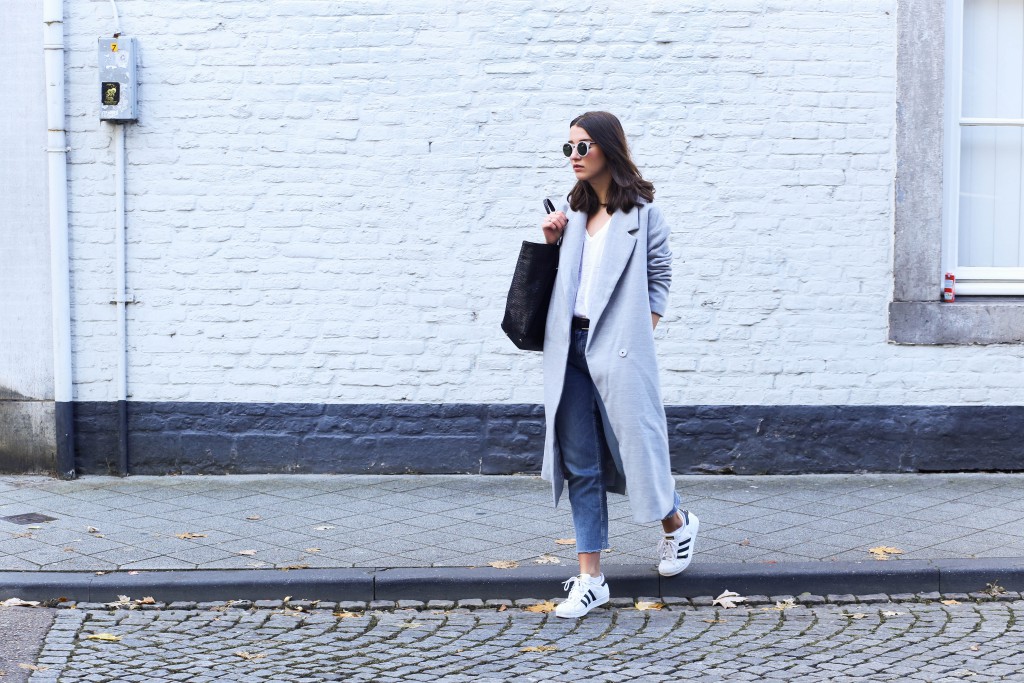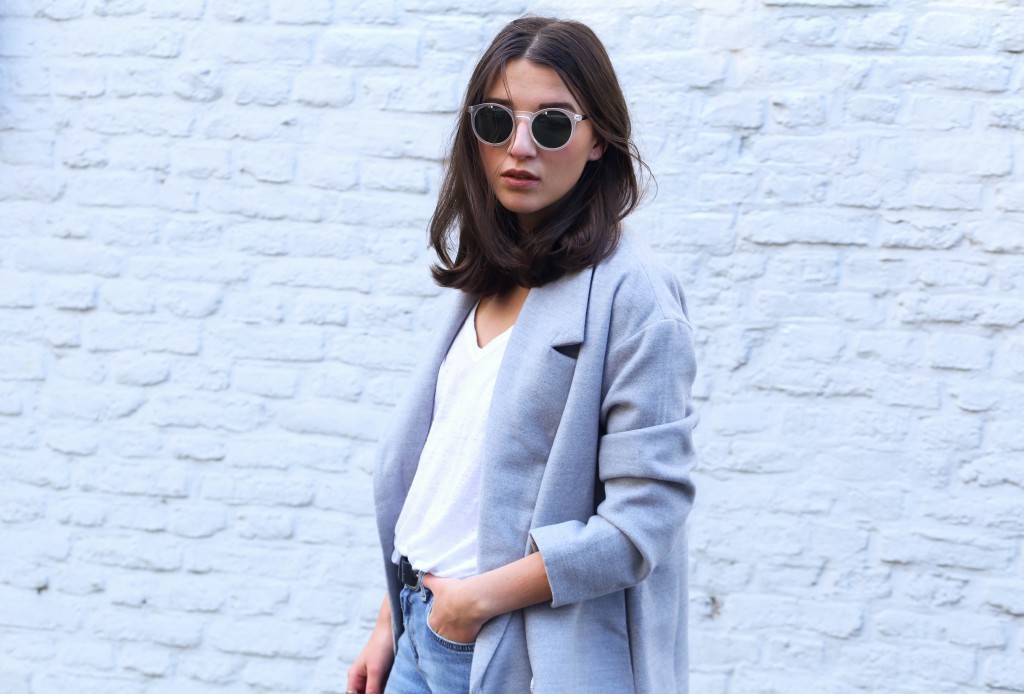 Coat – c/o SheIn  |  Tshirt – GAP  |  Jeans – Zara  |  Belt – H&M
Sunglasses – c/o ZeroUV*  |  Sneakers – Adidas  |  Bag – Mango
I couldn't be any happier I found the perfect camel coat (you can find the first outfit with it here) and now I also found the perfect oversized grey coat from SheIn. I always wanted to have a long, oversized grey coat, but if I liked the cut I never really liked the color. I was searching for a cold silver grey and I think this coat matches my expectations perfectly! I can't wait to style it as an all grey look next! I always struggle with an all over one color look but I have a real thing for grey this fall. So I want to at least try it once!
You might already getting bored by the sight of my Adidas Superstars – I know they have been my go to shoes in the last couple of outfits. I am just not ready yet for booties – actually I am. I just always end up choosing the Superstars. I promise I will try and also wear other shoes from now on.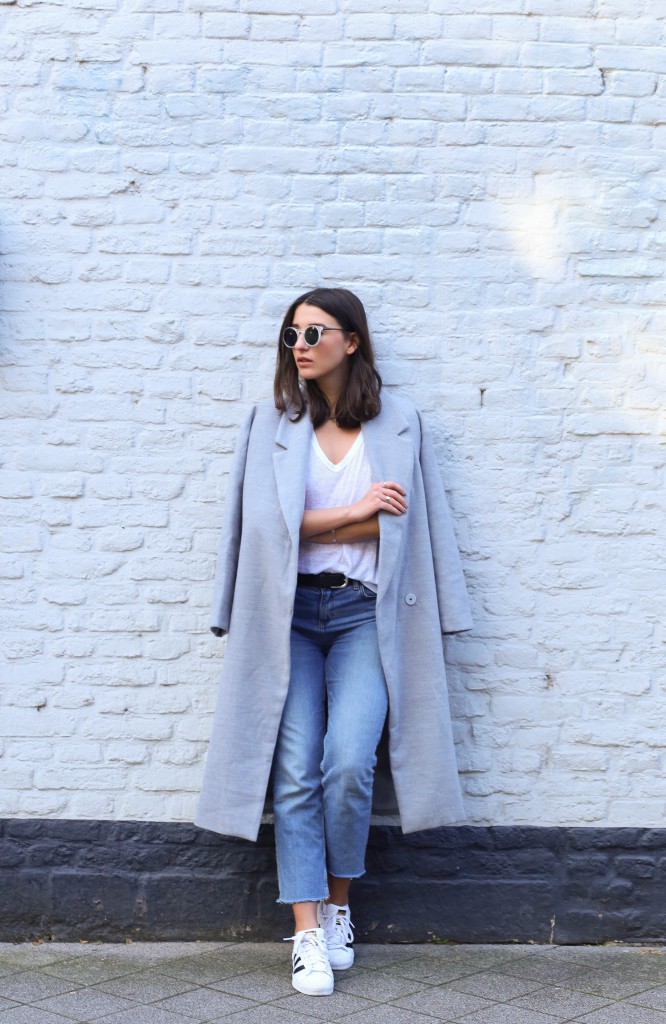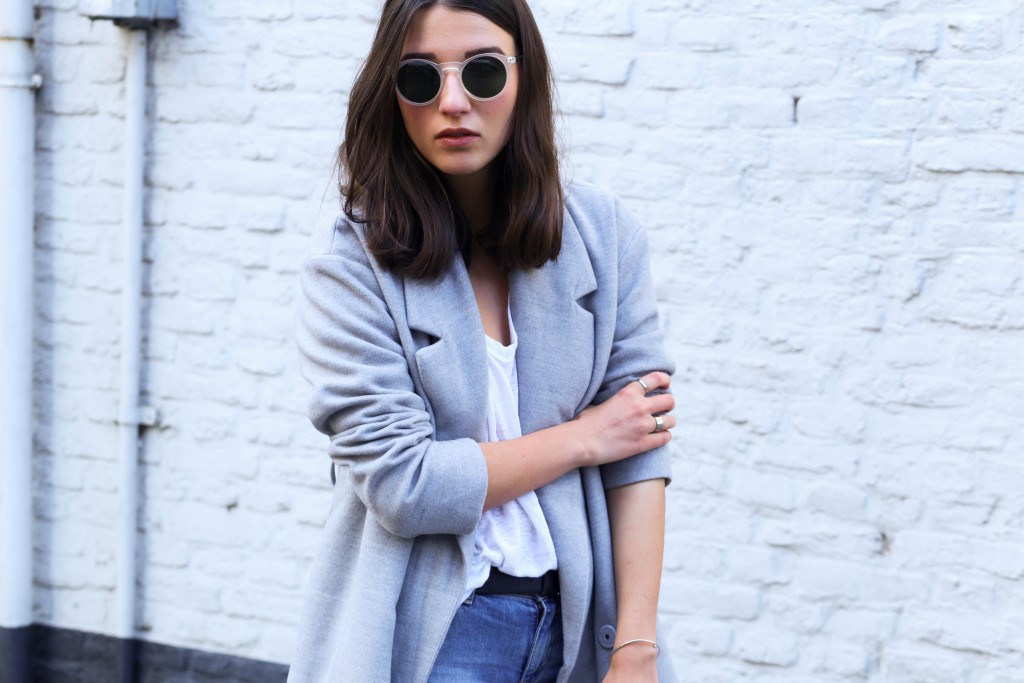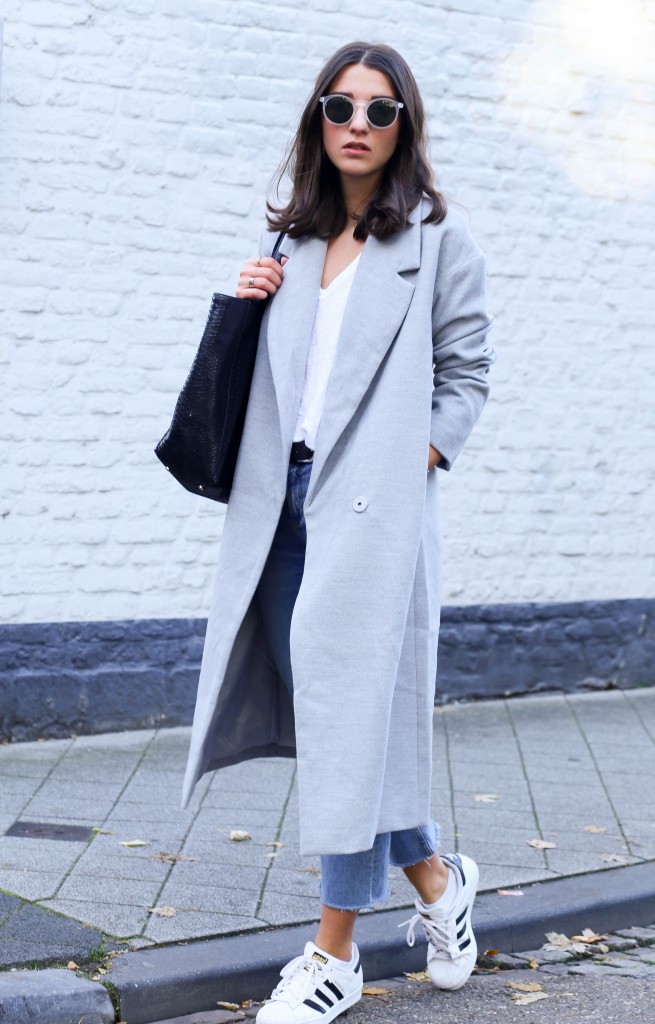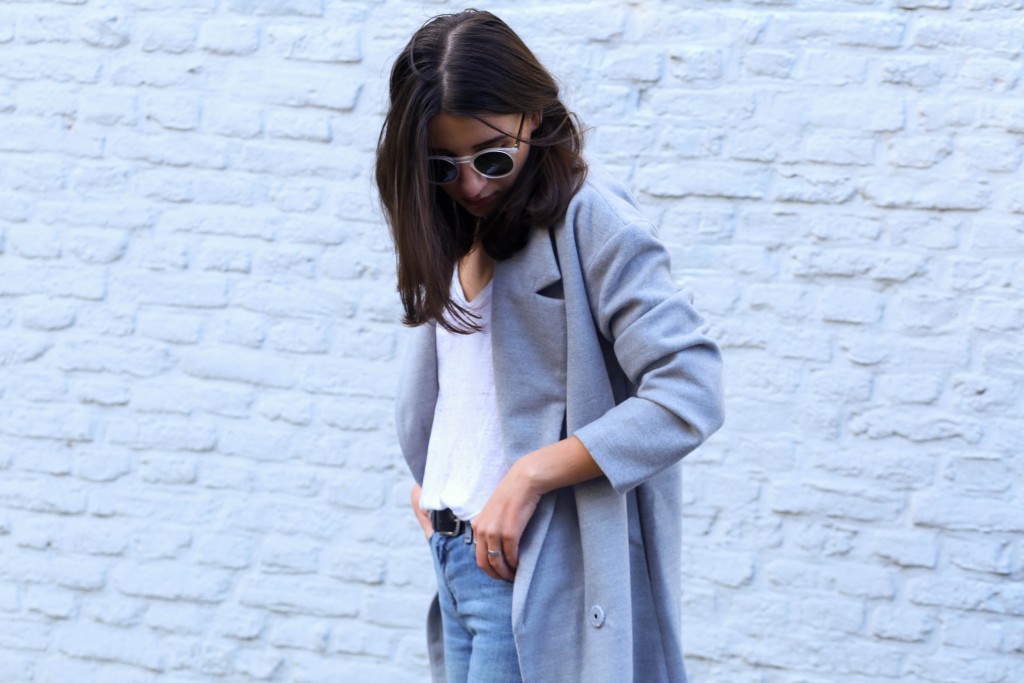 Did you find your perfect autumn coat just yet? Or are you still on the hunt?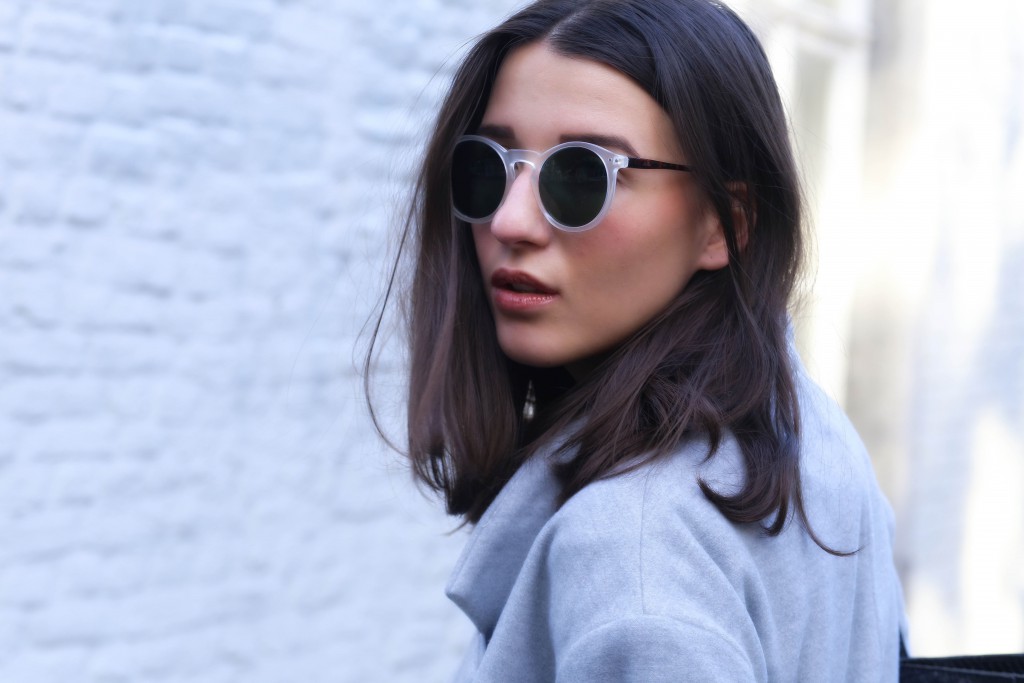 All photos taken by Elyse Isebia.