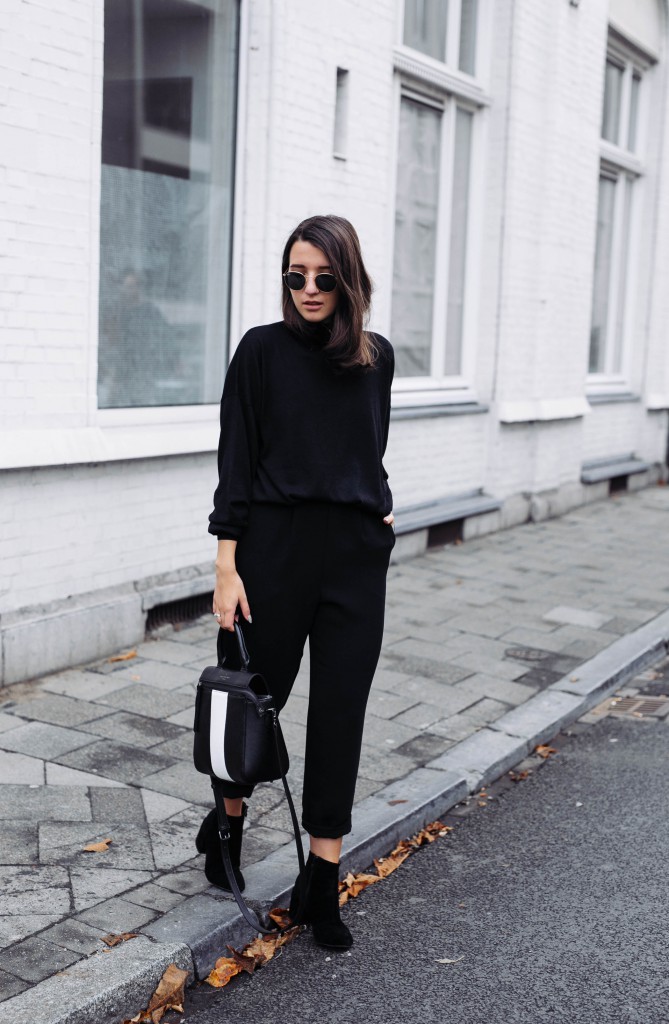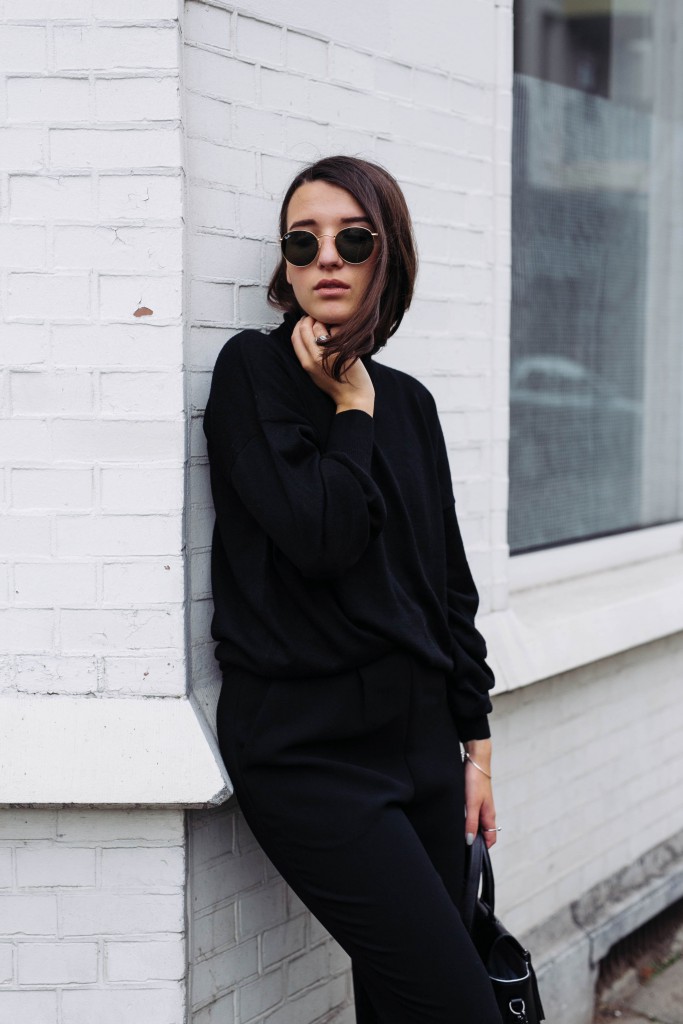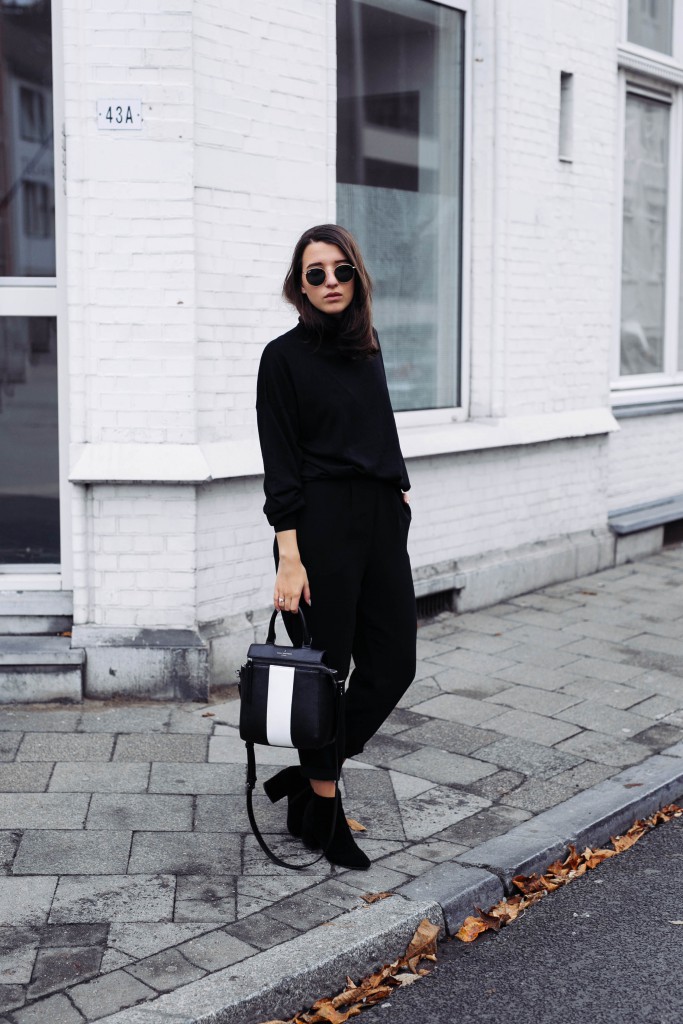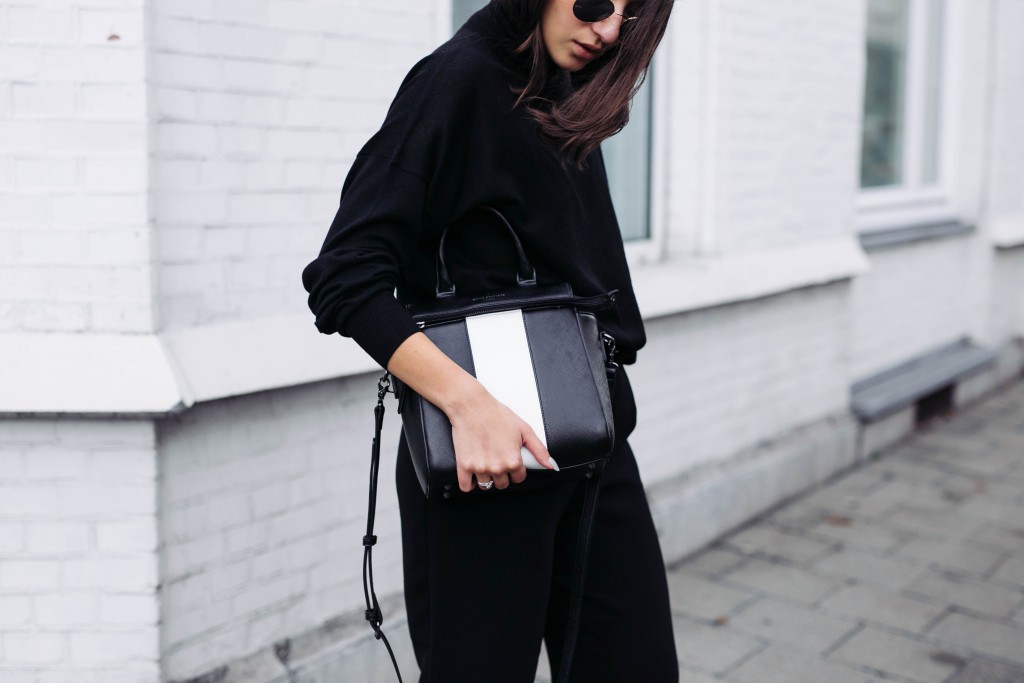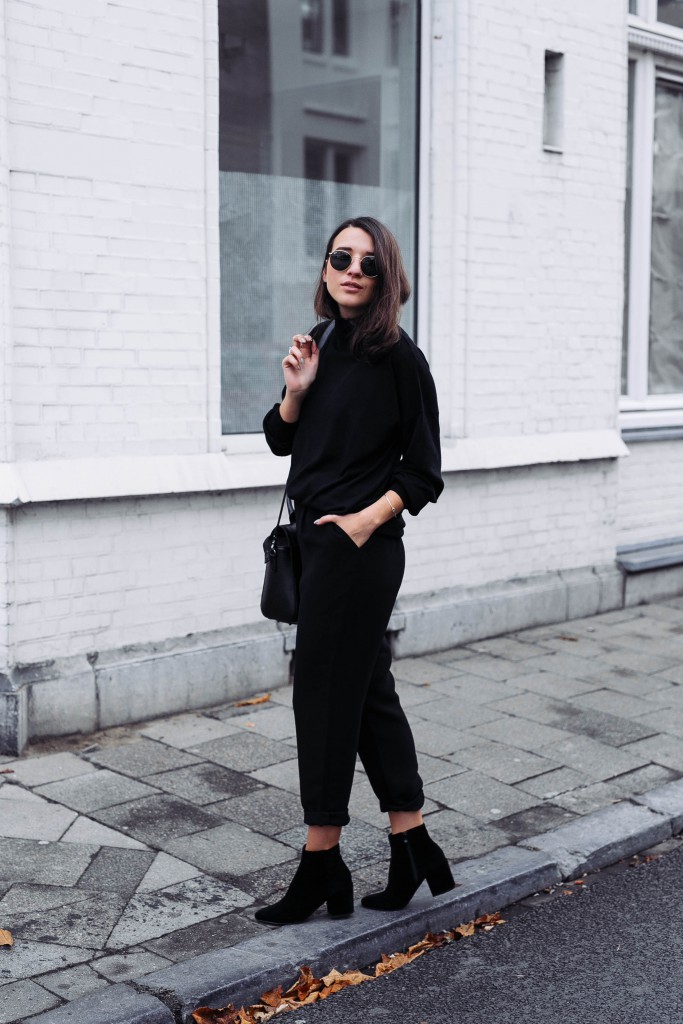 Knit – Zara  |  Pants – H&M Trend  |  Booties – c/o Public Desire
Bag – c/o Pauls Boutique |  Jewelry – Artikel  |  Sunglasses – Ray Ban
For those of you that have started the journey of basicapparel.de with me – you probably realized that nowadays I wear A LOT of colors compared to my early days. I am kinda happy to show you an all black look today because that's probably how I used to run around most of my days 1 or 2 years ago. Don't get me wrong I still love to wear black but I am also happy that I now experiment a lot more with other colors such as grey, white & all kind of nudes.
However, I probably still feel most confident in a good old all black outfit. I don't know what it is about the color black but it gives me an instant confidence boost. I don't need to think about my outfit for ages I just put on my favorite black sample pieces and voilà I am ready for the day. Do you have such a color as well? Maybe you feel the same about black?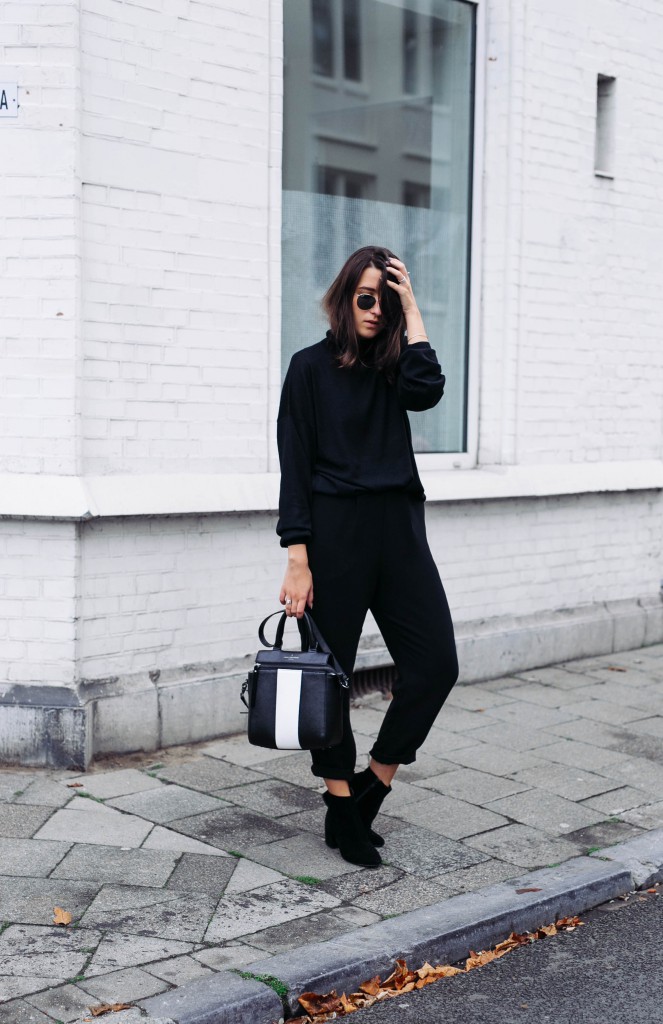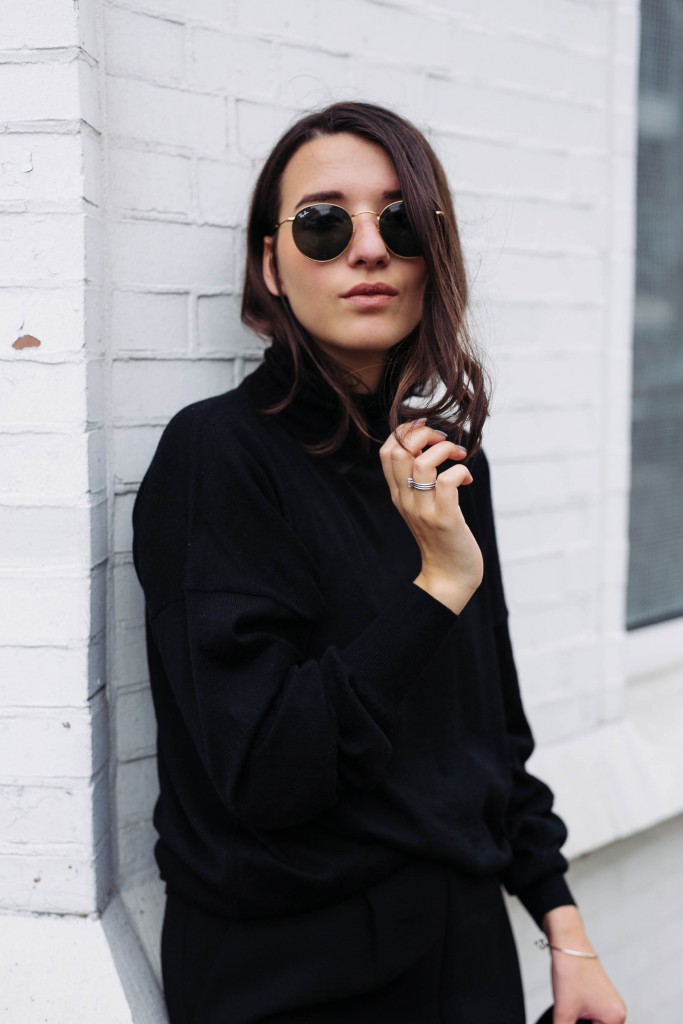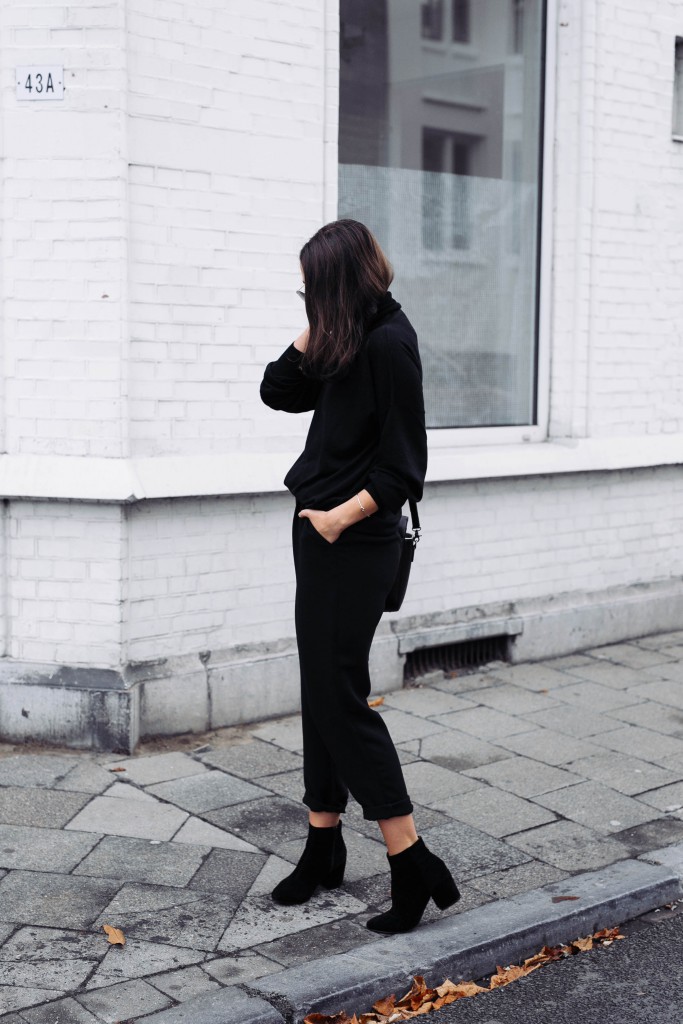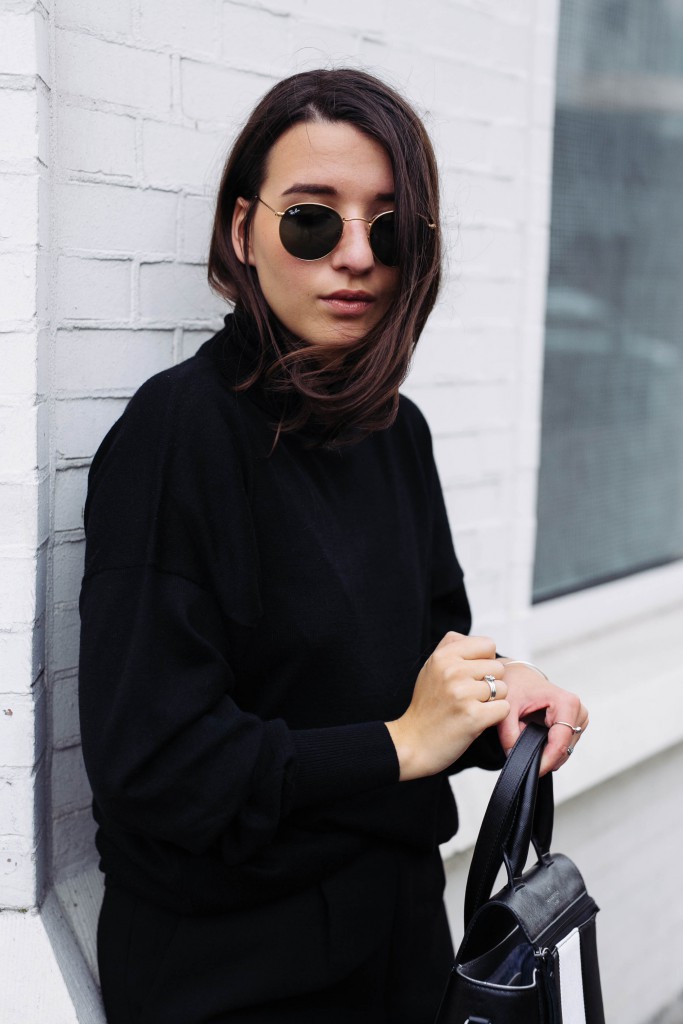 You might also noticed that for a change I am not wearing my Adidas Superstars because that would ruin the all black look. Well maybe ruin is the wrong word but you know what I am trying to say here, right?