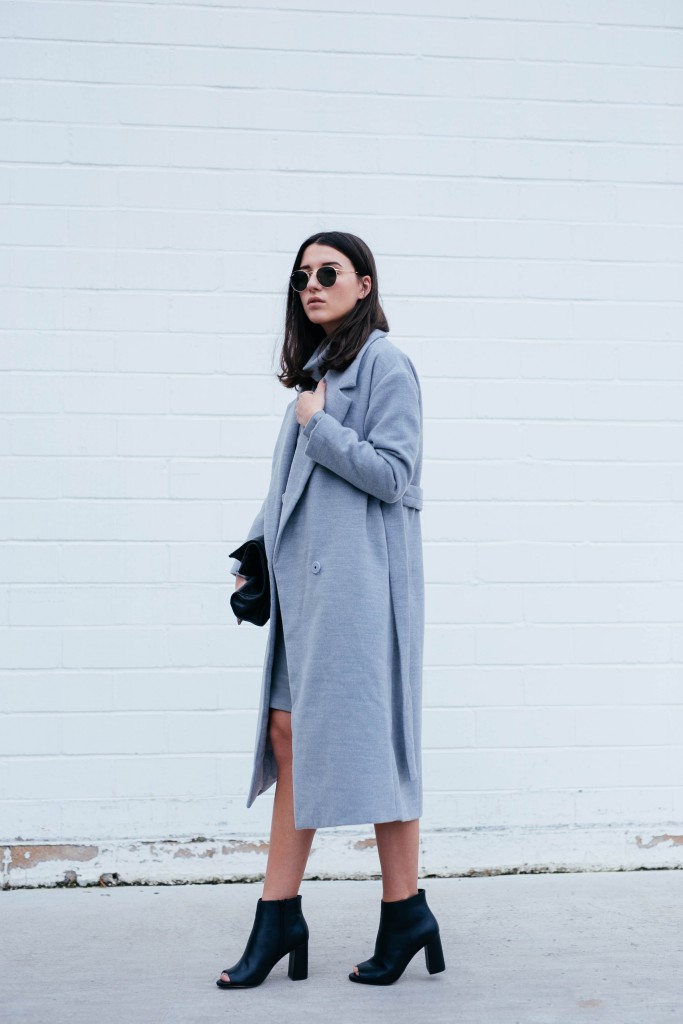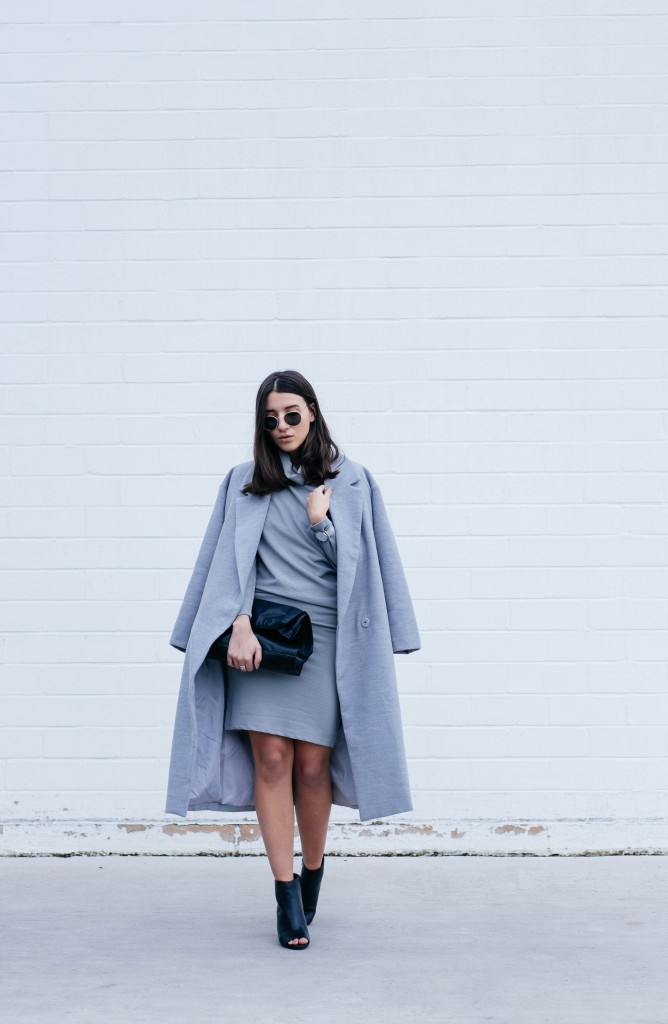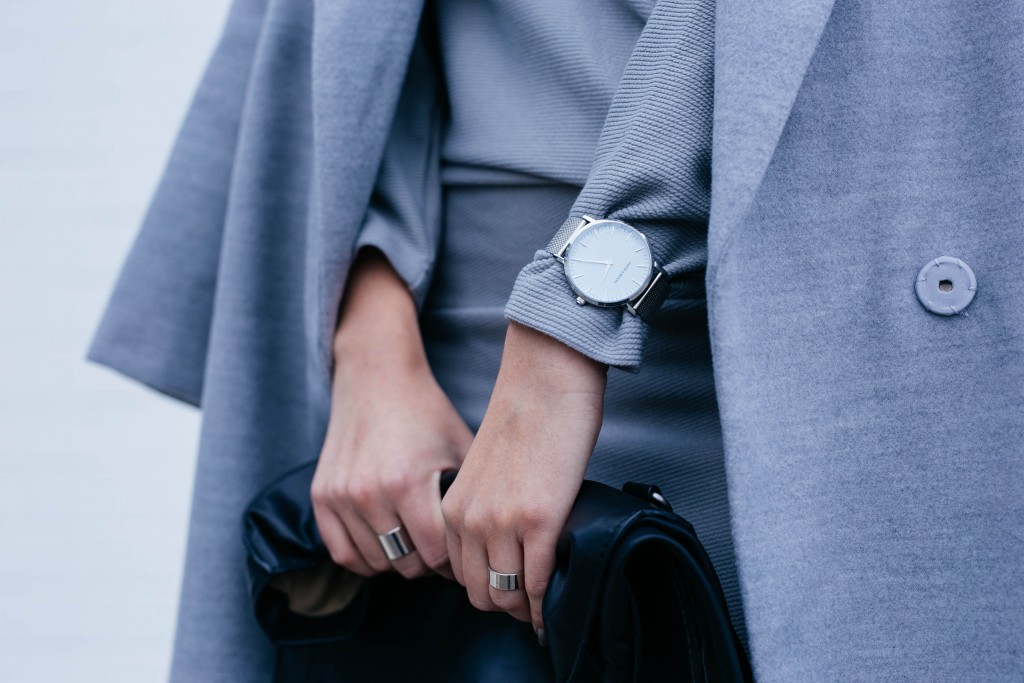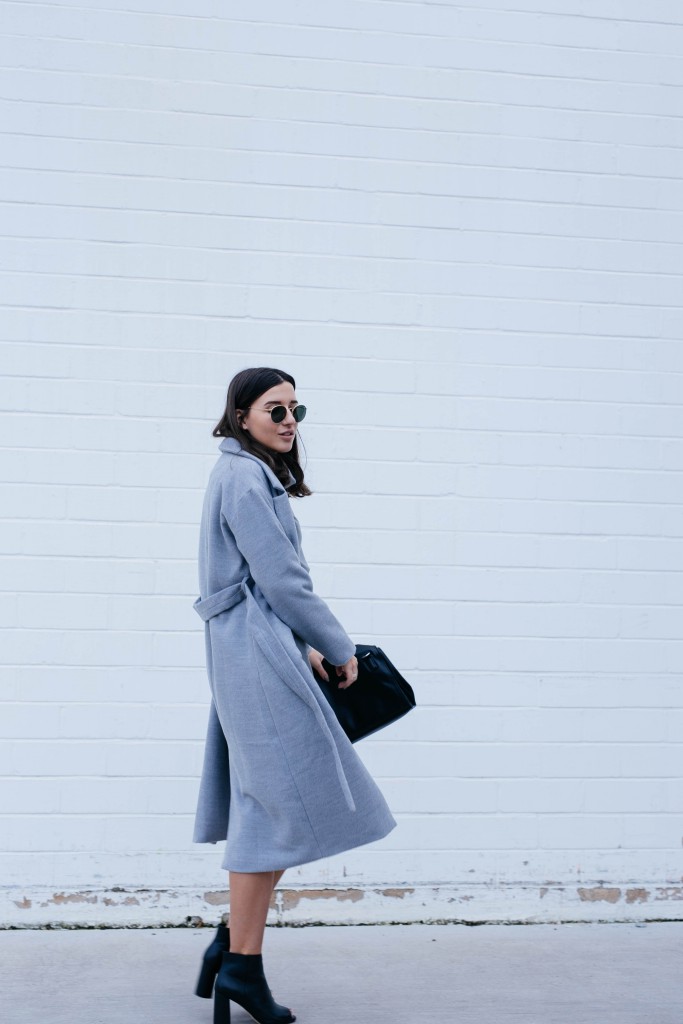 Coat – c/o Shein  |  Dress – c/o Shein (sold / alternative)  |  Bag – Zara  |  Sunglasses – Ray Ban
Booties – c/o Next  |  Watch – c/o Harper & Brooks  |  Rings – Sportsgirl.au
I have been wanting to shoot an all grey look for at least the last 3 months now. The thing with a look that features mainly one color palette is it either looks amazing or you look like you are trying to hard. I really don't want to feel like I am wearing a costume when I go out. What is most important for me is that I feel comfortable in what I am wearing and that I can identify myself with my outfits. Might sound very cliche but honestly pay some attention on what you dress like and especially for whom you dress. After doing that myself I realized that most days I wouldn't dress for myself but for others. Nowadays each day before deciding on what I want to wear I ask myself "what do I want to wear today?" and if I feel like fancy pants on a monday I will wear my fancy pants on a monday – easy as that.
Now when we shot this look I happened to decide on wearing an all grey look. When my boyfriend saw what I wanted to shoot he asked whether I was sure about the grey coat on the grey dress. I might or might not have smiled at him and said something like "this is exactly how I want to wear it". I hope you like it as much as me! Let me know what you think about my outfit in the comments because I know that there are a lot of mixed feelings about single colored outfits!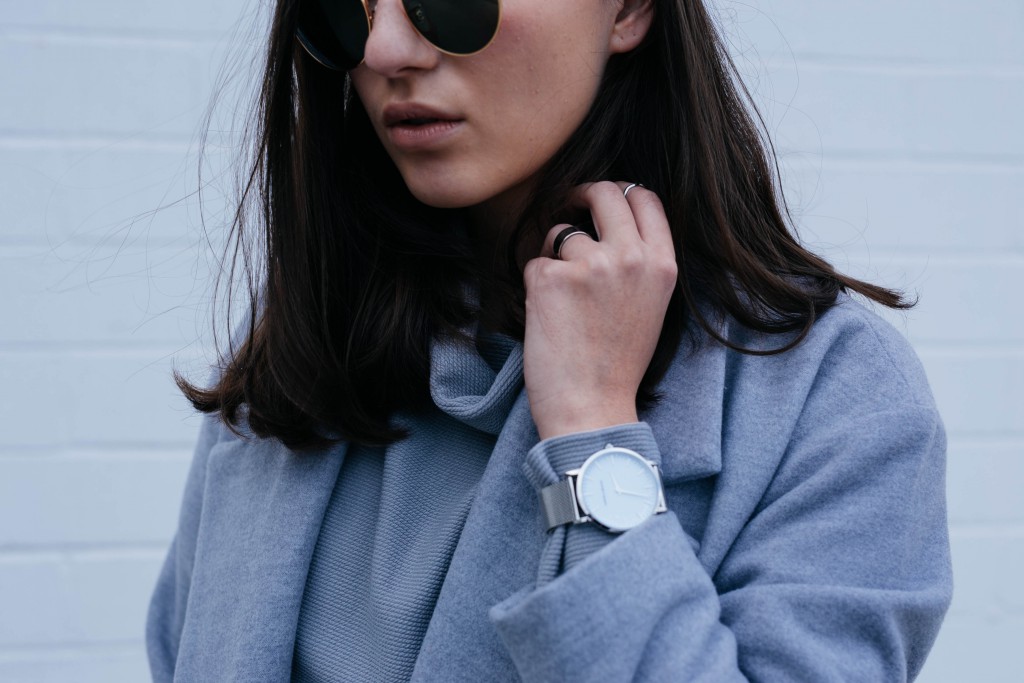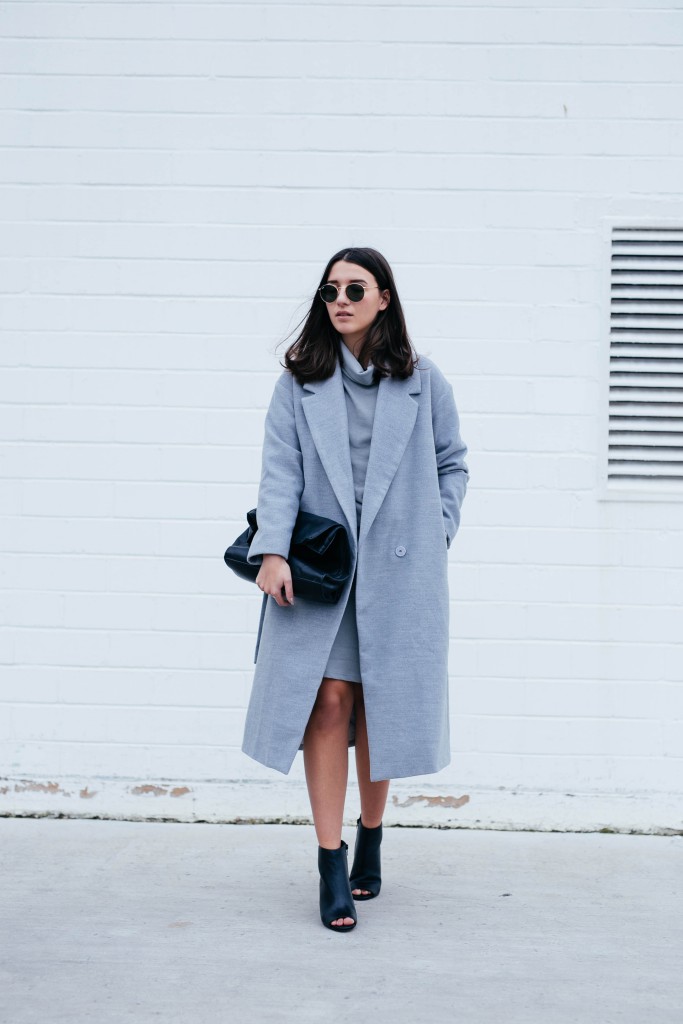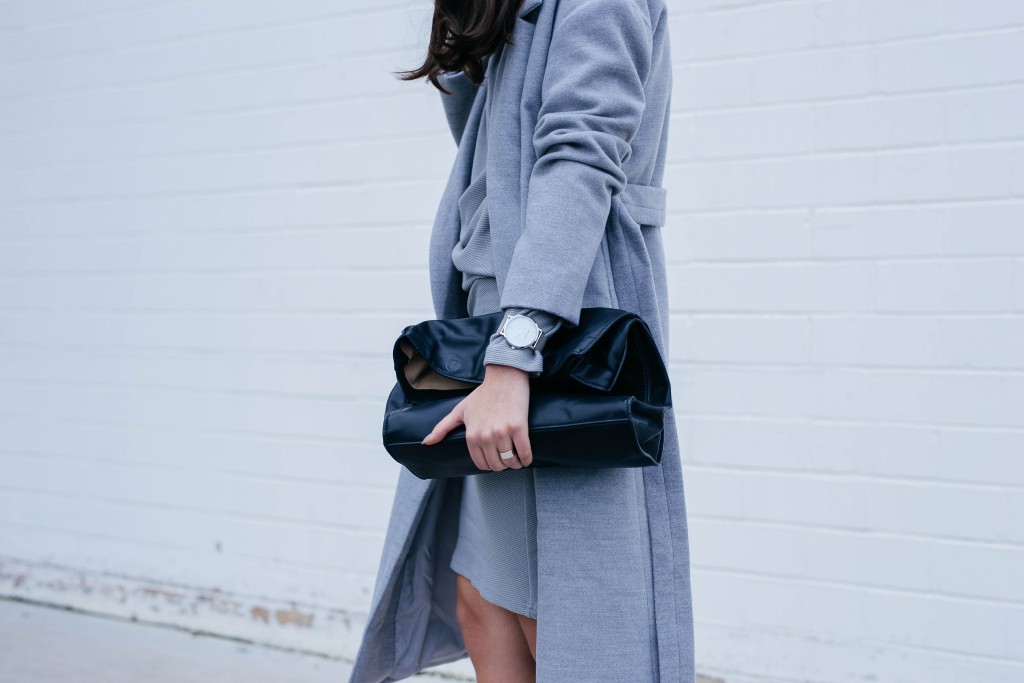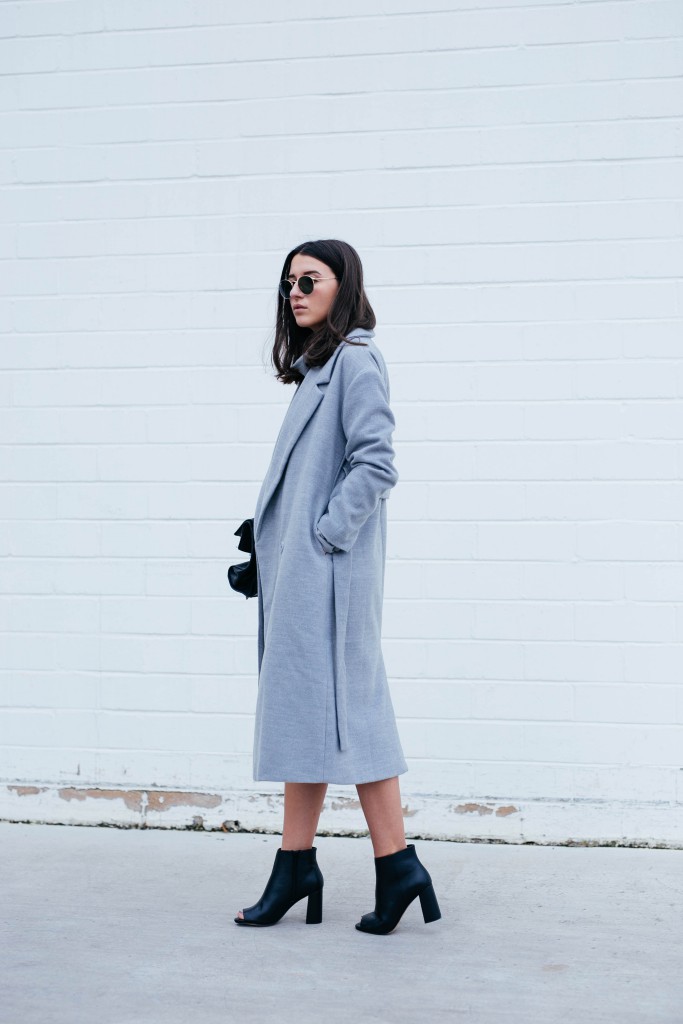 All photos taken by tooloudvisuals.