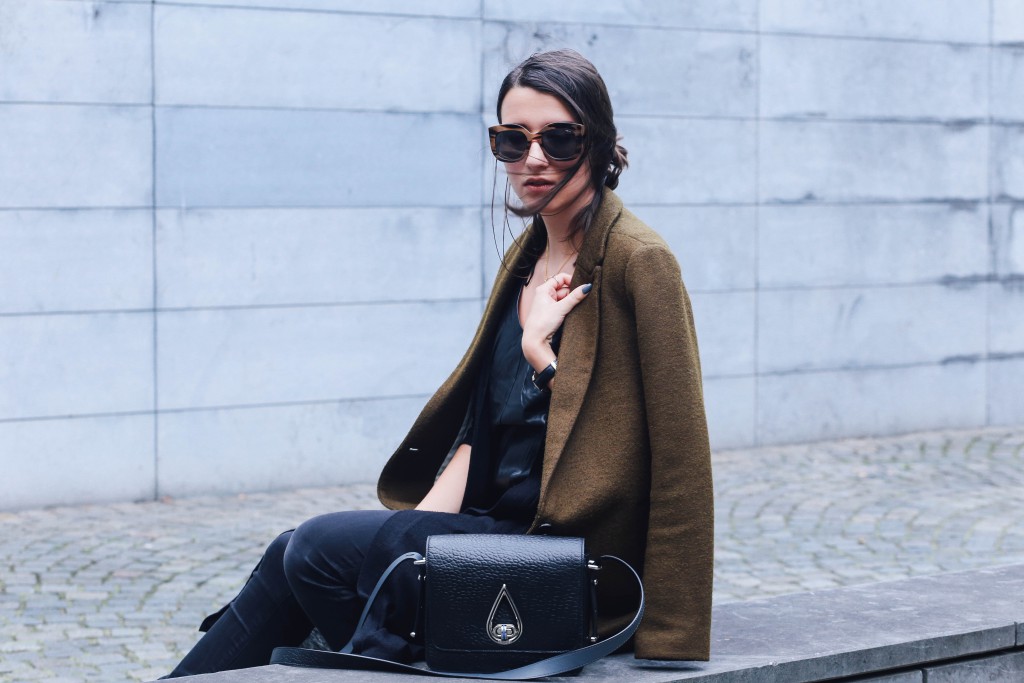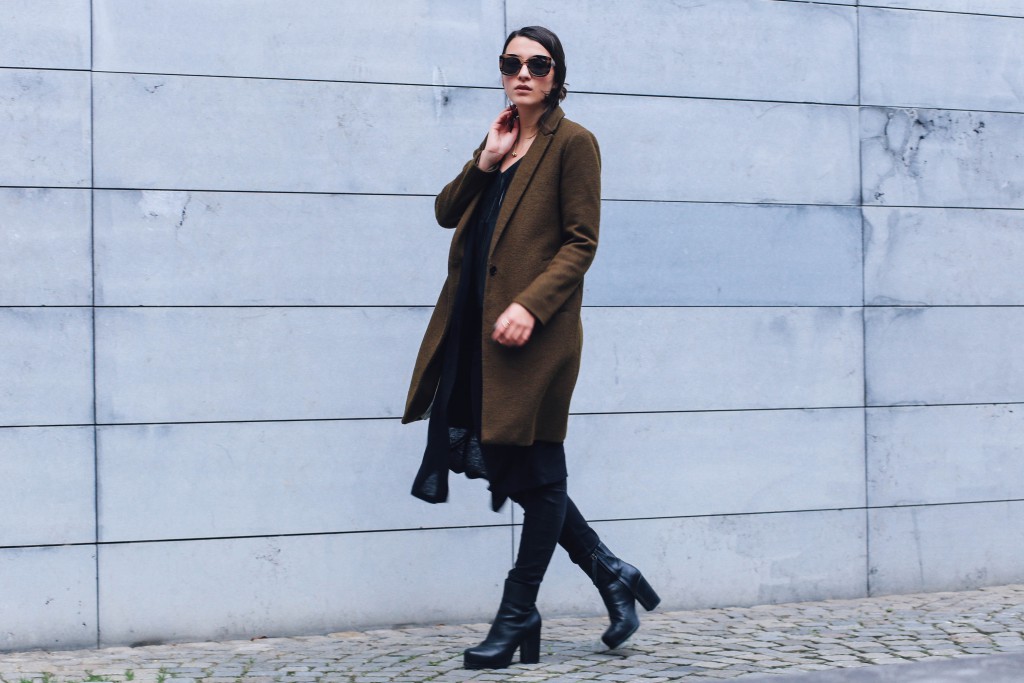 Coat – Pull & Bear  |  Cardigan – Monki  |  Top – c/o Hyphen the Label |  Jeans – Zara
Boots – Sportsgirl.au  |  Necklace – c/o Madeleine Issing  |  Sunglasses – c/o Freyrs
Yes it's time to get my beloved Pull & Bear coat out of the closet again! Not that I would be happy about the dropping temperatures but I do enjoy all the layering during the colder months. Besides, I am making progress with getting over the winter blues – a visit at Aachen's Christmas market is already scheduled!
Now that you are in the picture again lets come back to the outfit shall we? Most of the times I like to be on the safe side with my outfits and that's why I chose to wear all my favorite black sample pieces together for this outfit. Because what could possibly go wrong with a lot of black? So I am wearing the absolute gorgeous vegan leather Hyphen the Label cami top, a super long black cardigan for some more structure, black skinny jeans and last but not least my favorite pair of heeled boots. Voilá dressing yourself can be so easy sometimes. But let's not get fooled here – usually it takes me ages to decide what to wear if it's not my skinny jeans and a big chunky knit. Like I said winter is my last favorite season!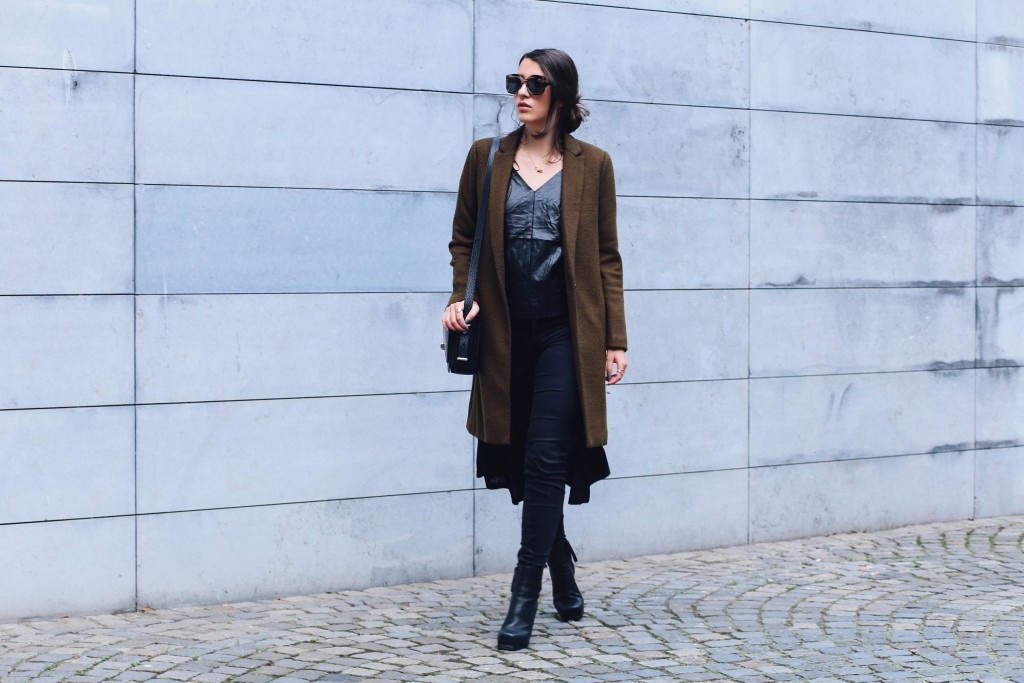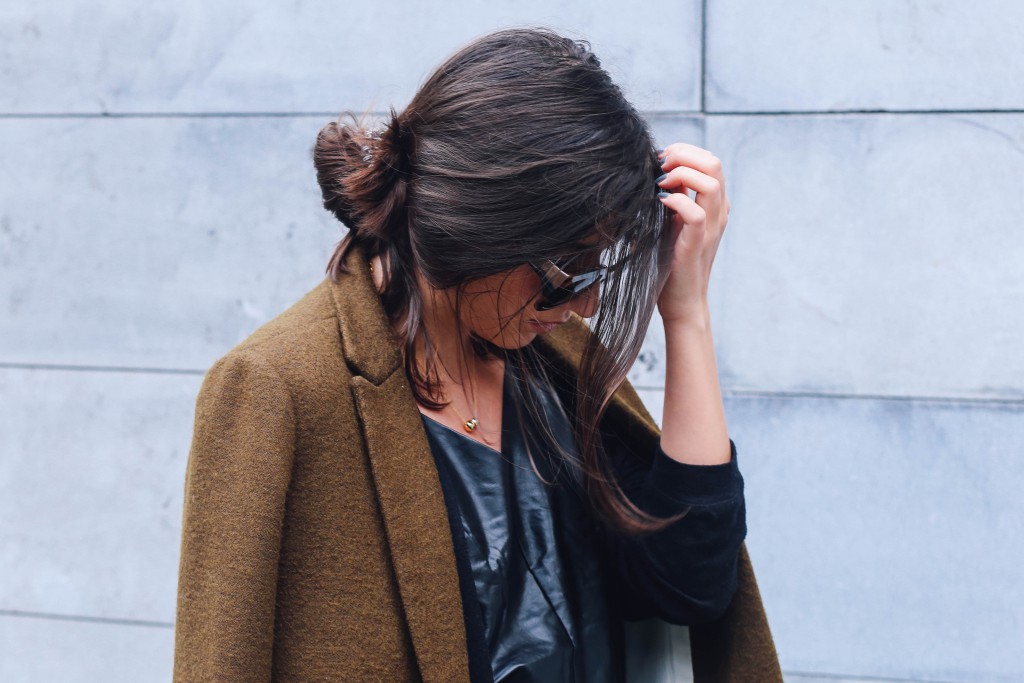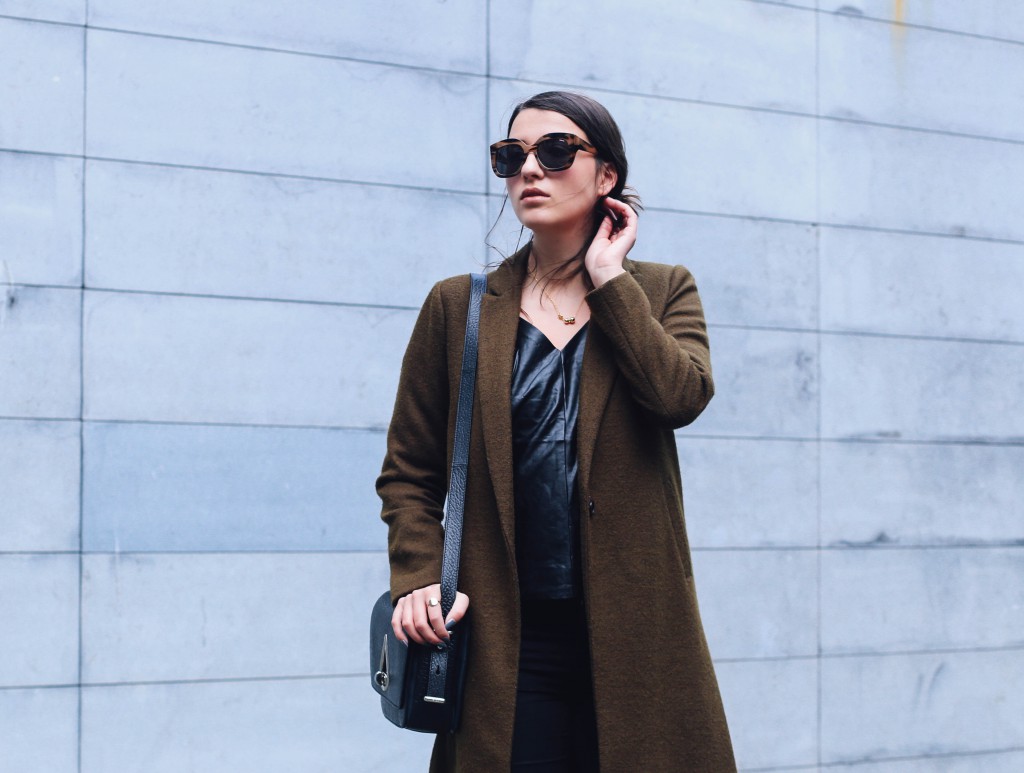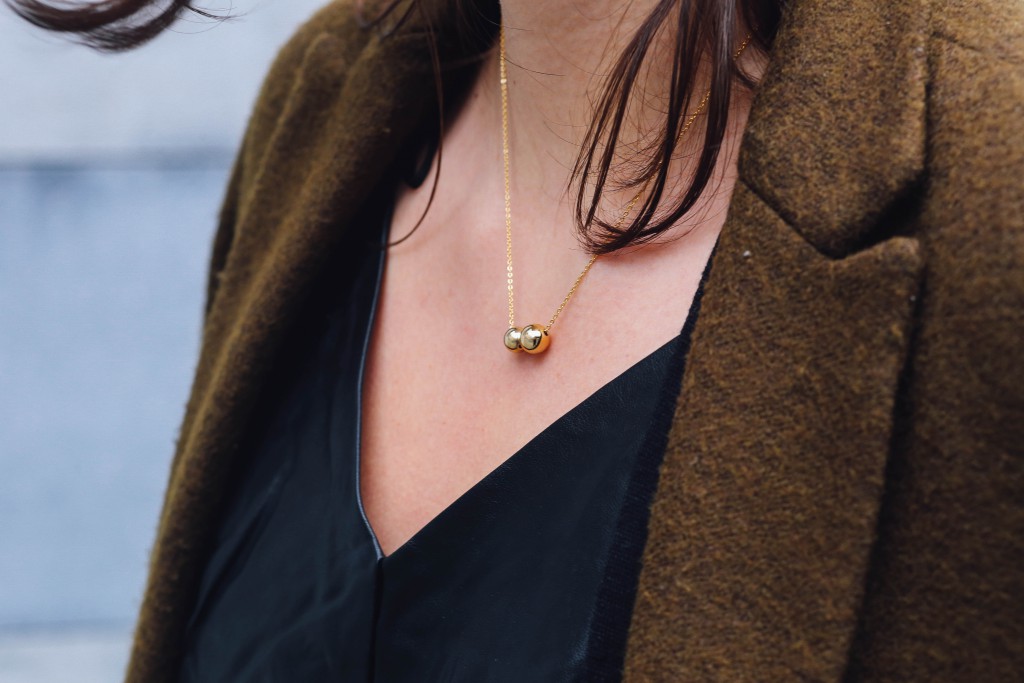 All photos taken by Elyse Isebia.