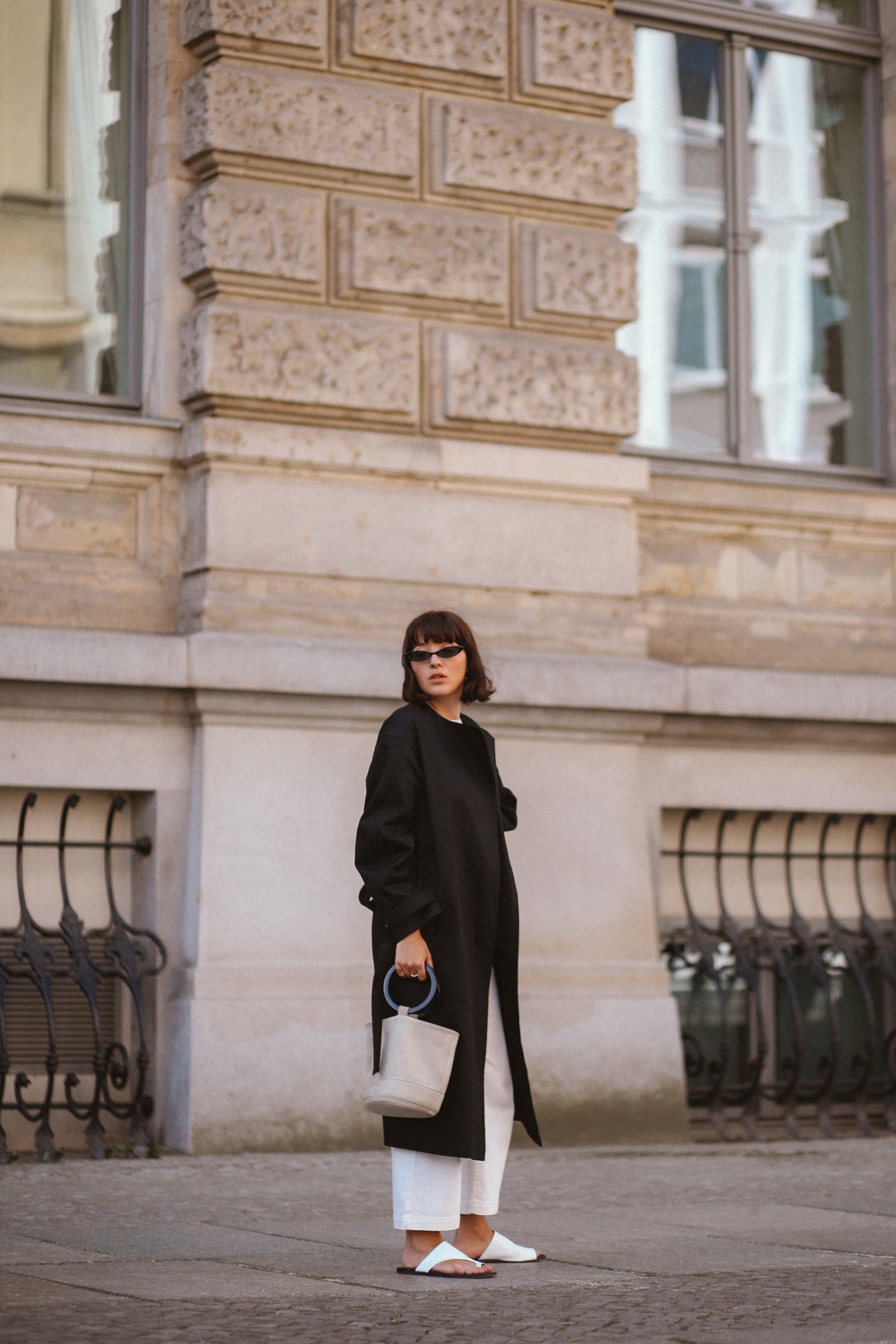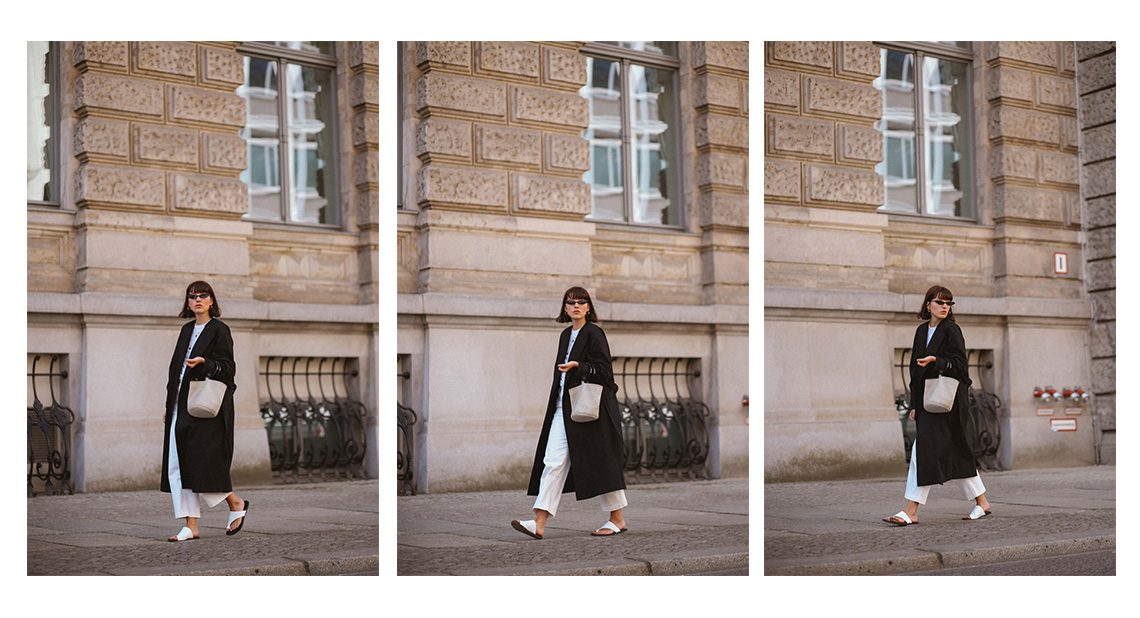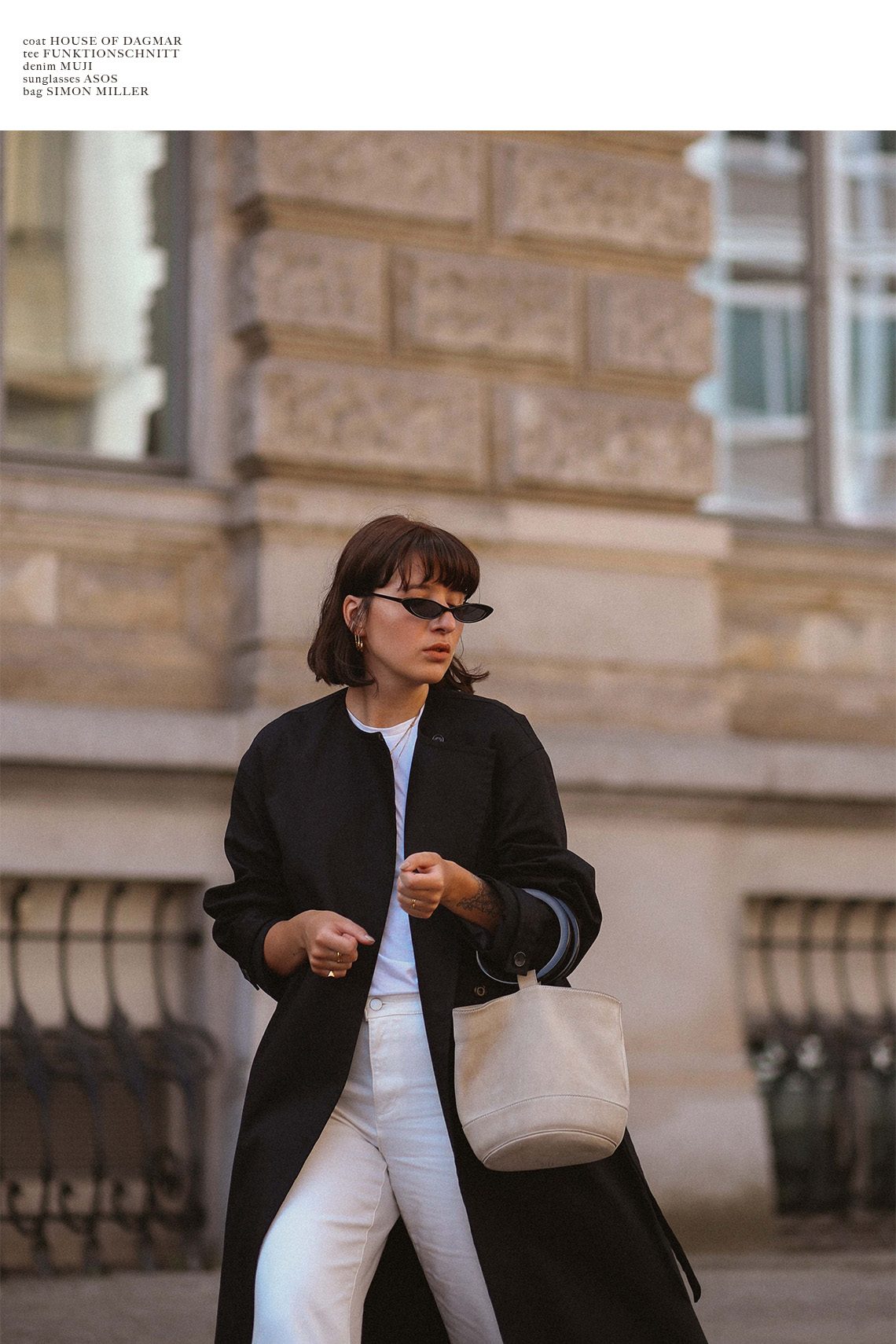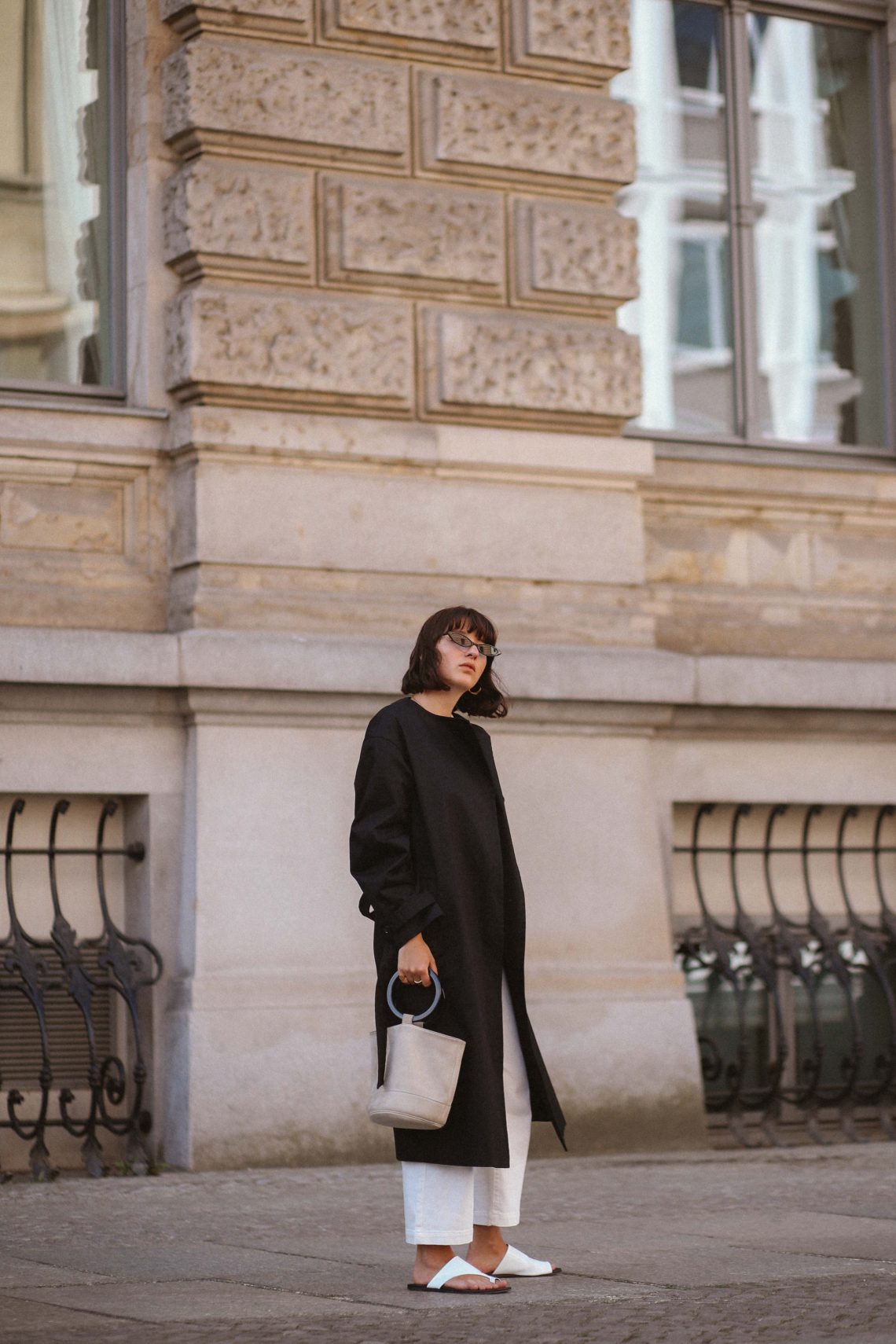 coat c/o HOUSE OF DAGMAR  |  tee c/o FUNKTIONSCHNITT | denim MUJI  |  shoes c/o AGL  |  sunglasses ASOS  |  bag SIMON MILLER
One can never have enough coats, right? At least you could assume that by taking a closer look at my dressing behavior of the last couple of weeks. It's true I love a good coat for spring. Especially if it's made of heavy, black, structured cotton and has a classic cut. The attentive reader probably figured out that I am taking about the HOUSE OF DAGMAR coat depicted in the images above. You could think it's your average black coat but it has some small details, which make it a stand out piece (while being basic and super easy to wear with lots of different looks). The sleeves are slightly puffed, which gives the coat a nice silhouette.
Besides wearing a lot of black I am incorporating more and more white into my daily wardrobe. Wearing white always felt like such an adult thing to do (and it still sometimes does) because I used to get white pants dirty the second I put them on. The other day I managed to keep 'em clean all day and I even had a short break in the grass, which means I am officially an adult now.