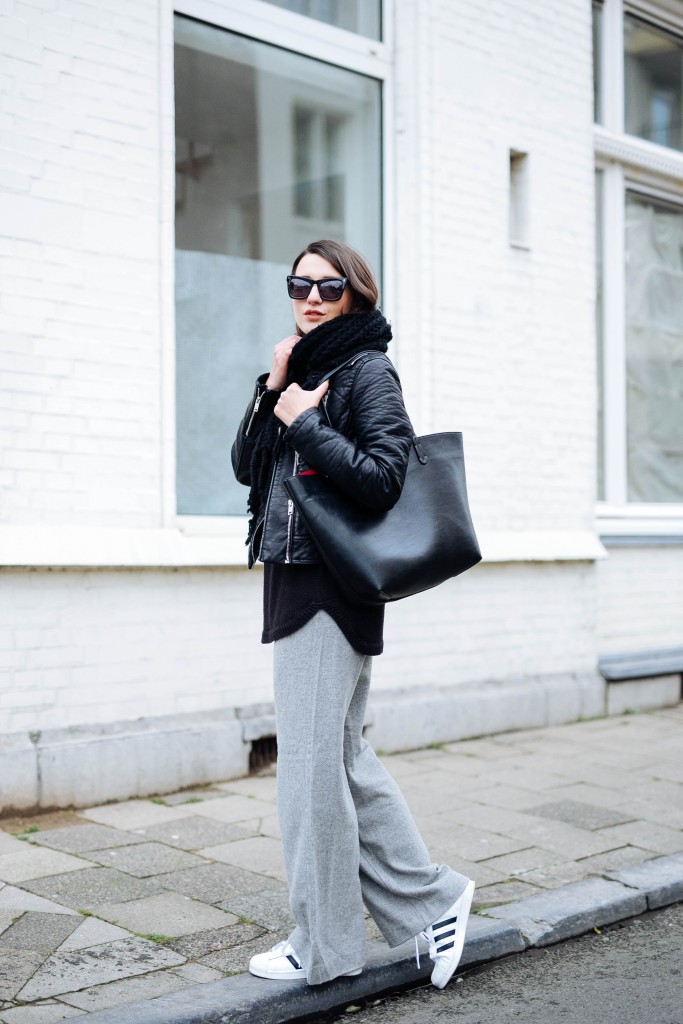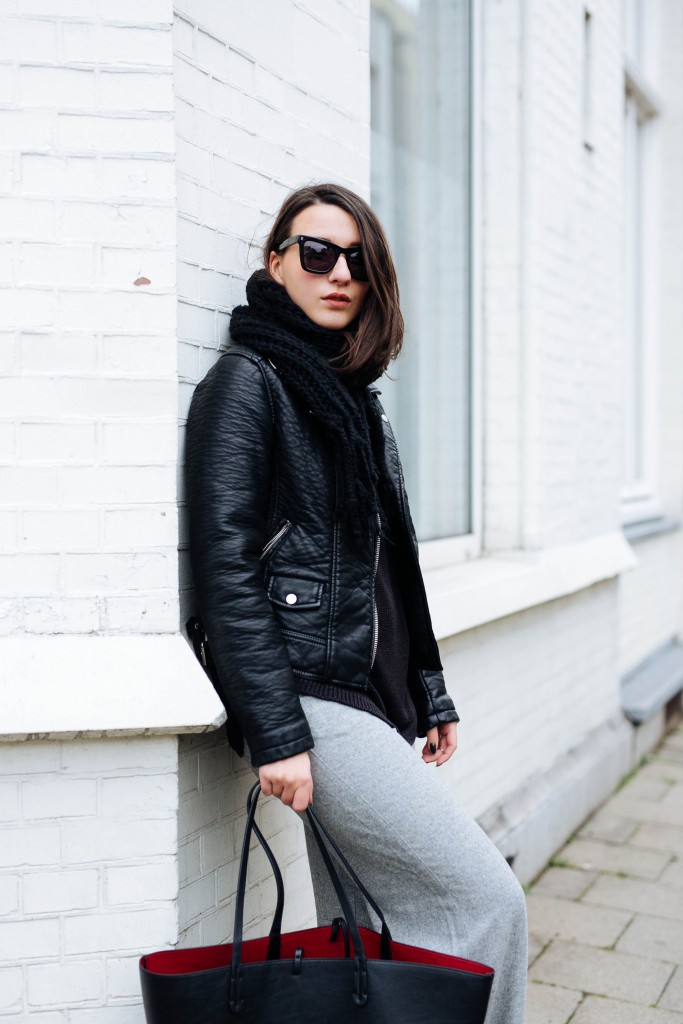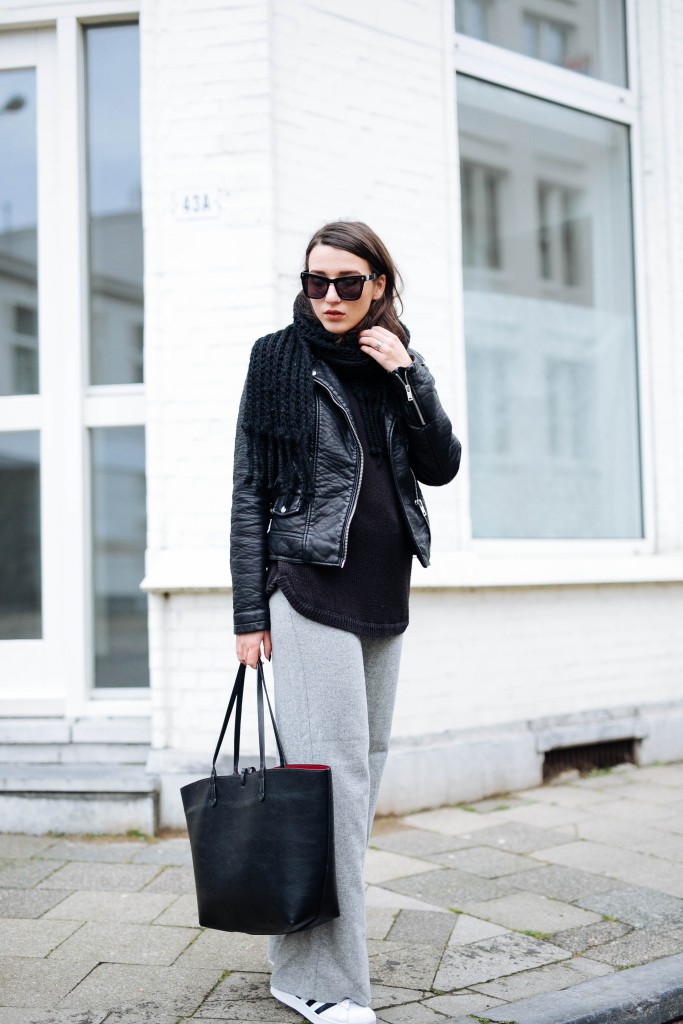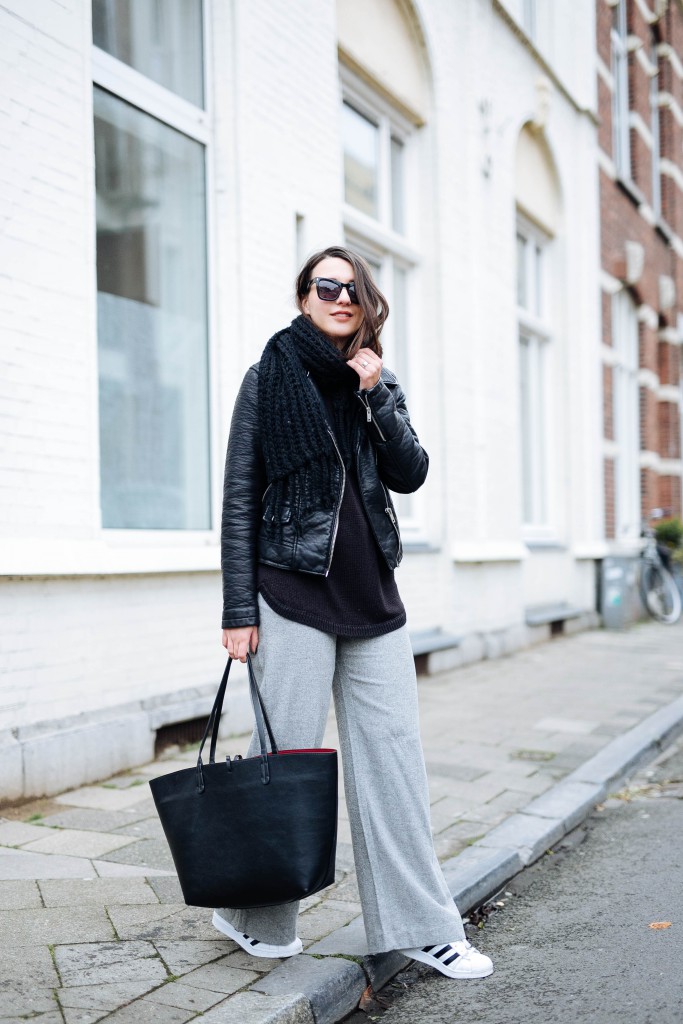 Jacket – Zara (old)  |  Scarf – Gerry Weber (old)  |  Jumper – H&M
Pants – H&M L.O.G.G.  |  Bag – Zara  |  Sneakers – Adidas  |  Sunglasses – c/o EoE
If I had to name one fashion item that has moved into my wardrobe in 2015 and definitely won't  leave it again in 2016 it would be the wide pants. If my boyfriend reads this; I am sorry but these are so comfortable yet stylish – I know you can't stand them. Truth is they just make me feel very good about myself! I always feel well dressed if I wear wide pants whether it's with sneakers as I am wearing them in today's outfit post or with heels last summer. I love this woolen pair from H&M which is definitely perfect for the colder days that – I don't dare to say it – have arrived now. I have been wearing them to University lots as they are so easy to combine. Just throw a black jumper or even better a black turtleneck over and you are ready for the day.
What kind of items will stay in your wardrobe in 2016 (I am not talking about sample pieces such as sneakers and striped shirts)? Did you really fall in love with one of the many trends in 2015? Or did you have any pieces that didn't make it through your wardrobe cleanse (which I still need to do btw)?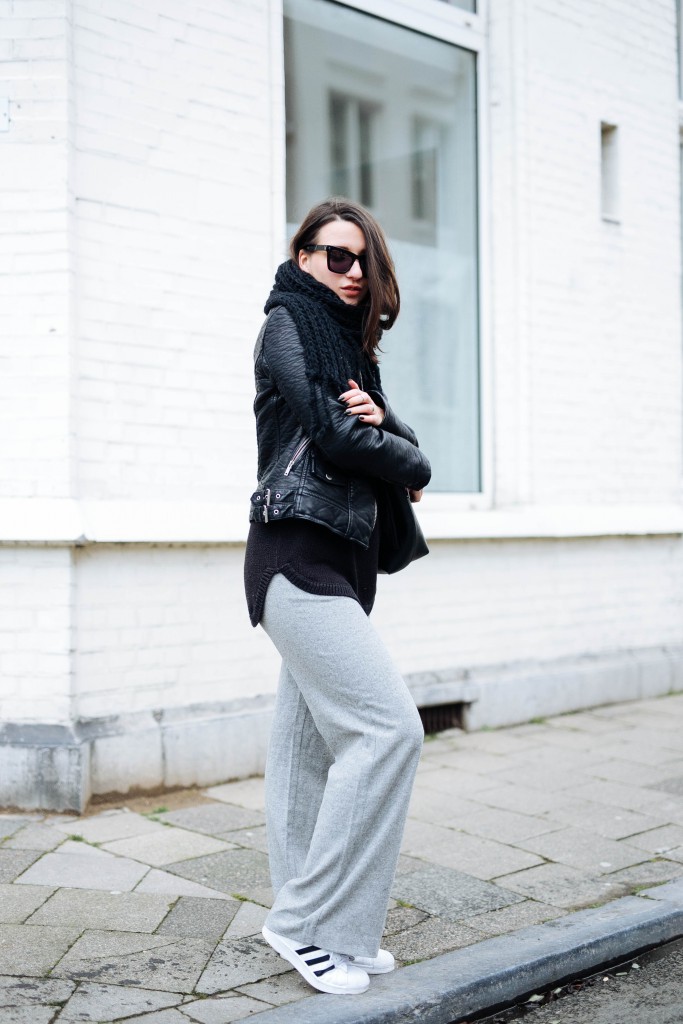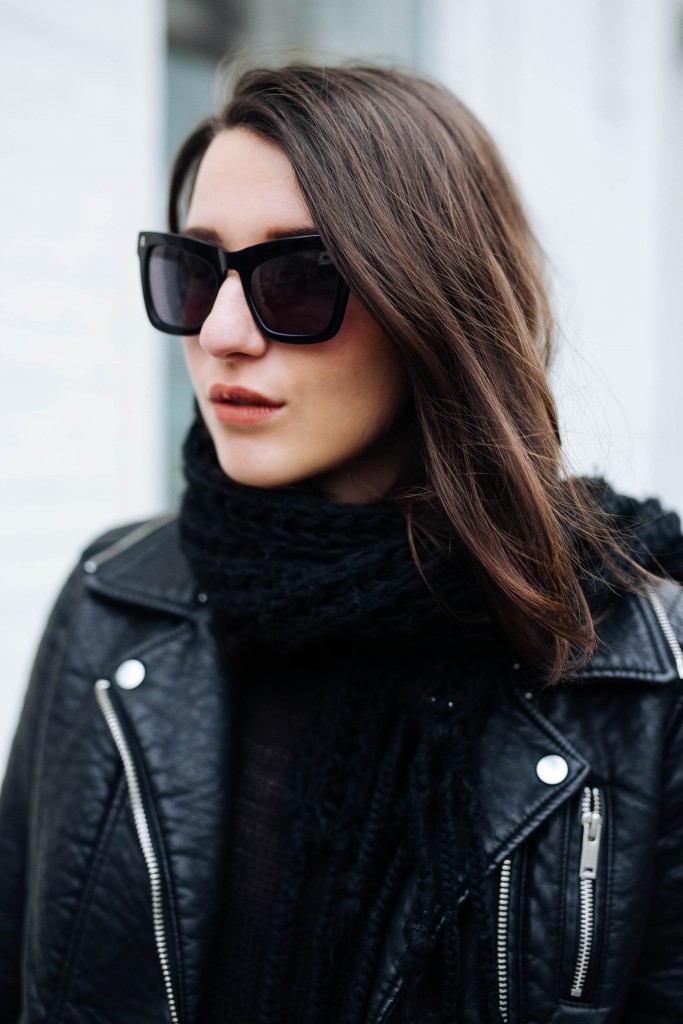 If you were wondering if I magically grew long hair again – I did not. This look was taken in 2015 and I simply forgot to post it during all the Christmas hectic!