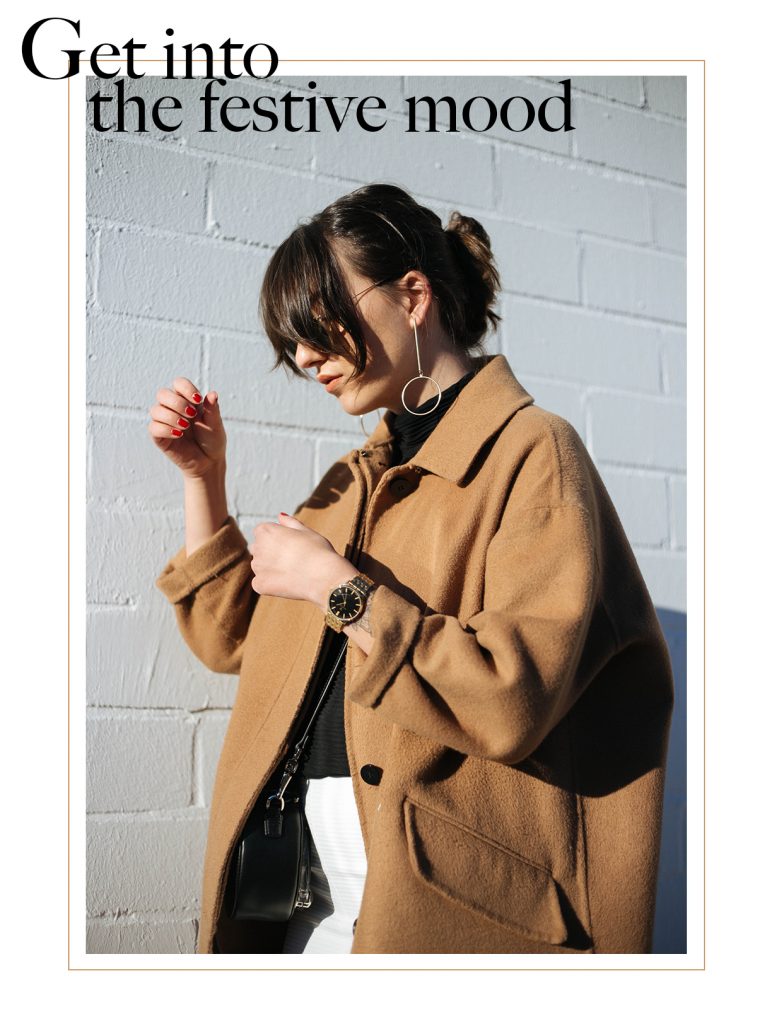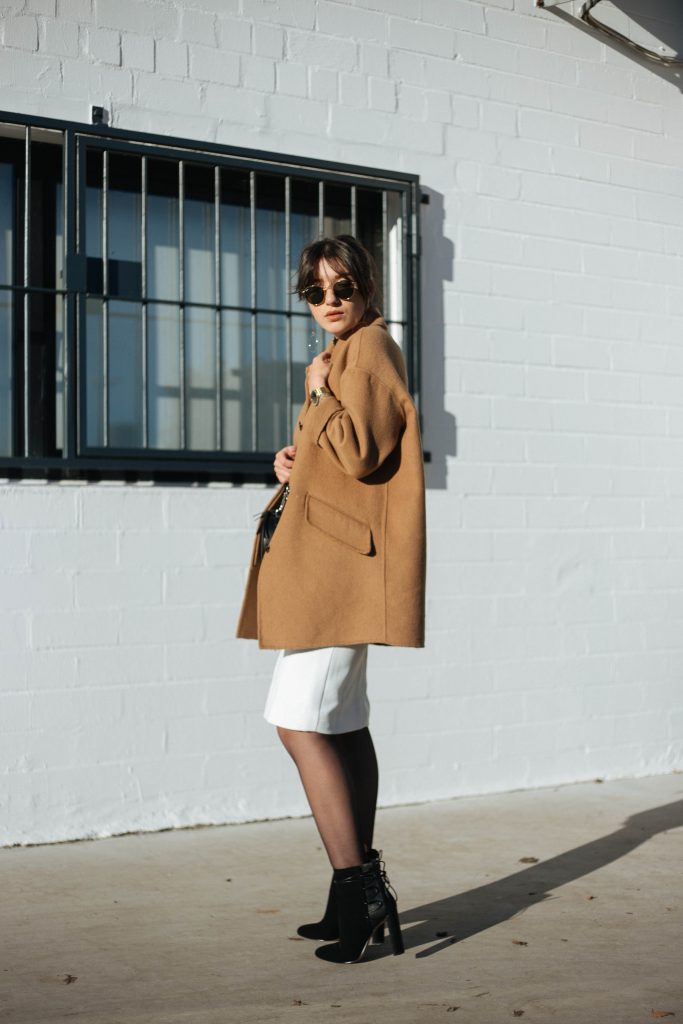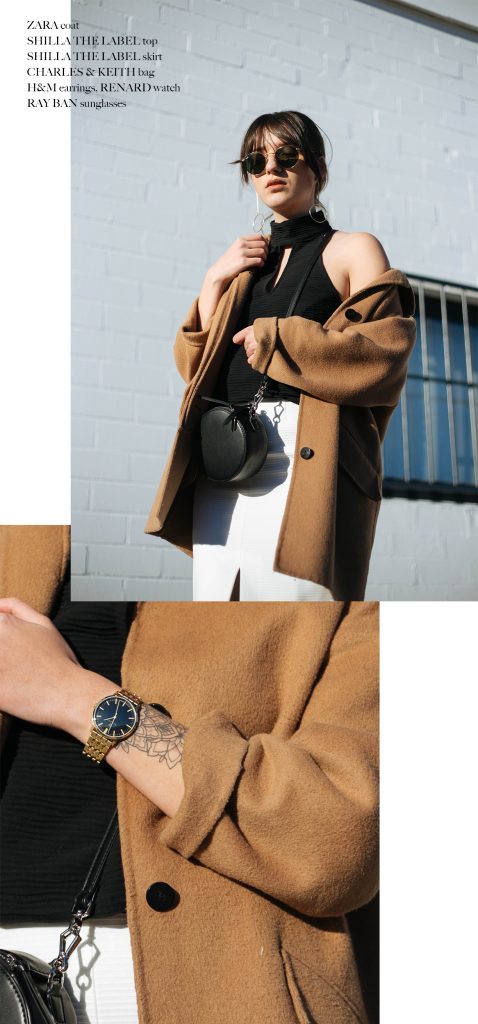 coat ZARA (similar)  |  bag c/o CHARLES & KEITH  |  top & skirt c/o SHILLA THE
LABEL  |  boots ALDO  |  sunglasses RAY BAN  |  earrings H&M  | watch c/o  RENARD
Yesterday, I have spend my last day in Maastricht and it was a bitter sweet farewell. It ended up being a lot harder than I thought it would be. Realizing that a place has become some sort of home for yourself and having to leave that place and especially its people can be more than challenging. But I am also excited about what's happening next and you will obviously be the first to know all about it!
But to come back to the actual topic of todays post – tomorrow is christmas eve! Some countries celebrate in the morning on the 25th of Dec whereas the Germans usually celebrate in the evening on the 24th. But no matter when you are celebrating I have some easy tips on dressing appropriate yet comfortable for the upcoming festive days. Because you don't want to squeeze yourself into something uncomfortable there needs to be room for a lot of food, right?
Even on Christmas an black and white outfit can get you a far way! Mix different textures to add some structure to the outfit!
I always build my outfits around key accessories and keep them limited to make sure I avoid to look all too similar to the christmas tree. For my christmas look I chose the statement earrings from H&M and my lovely vintage inspired Renard watch.
Layering is always a good idea on Christmas because I am always either cold or way too warm. So I would definitely wear a woolen cardigan or some sort of in between layer with this look.
Last but not least wear some special tights! They don't always need to be your standard black tights. I am still very excited about the fishnet trend and my pair has a tiny fishnet, which makes it work even better for festive days (you don't want to shock your grandparents too much).
I will have a last little break over the festive days on here and will hopefully be back with more regular content again! I wish you all a blessed Christmas with all your loved ones!