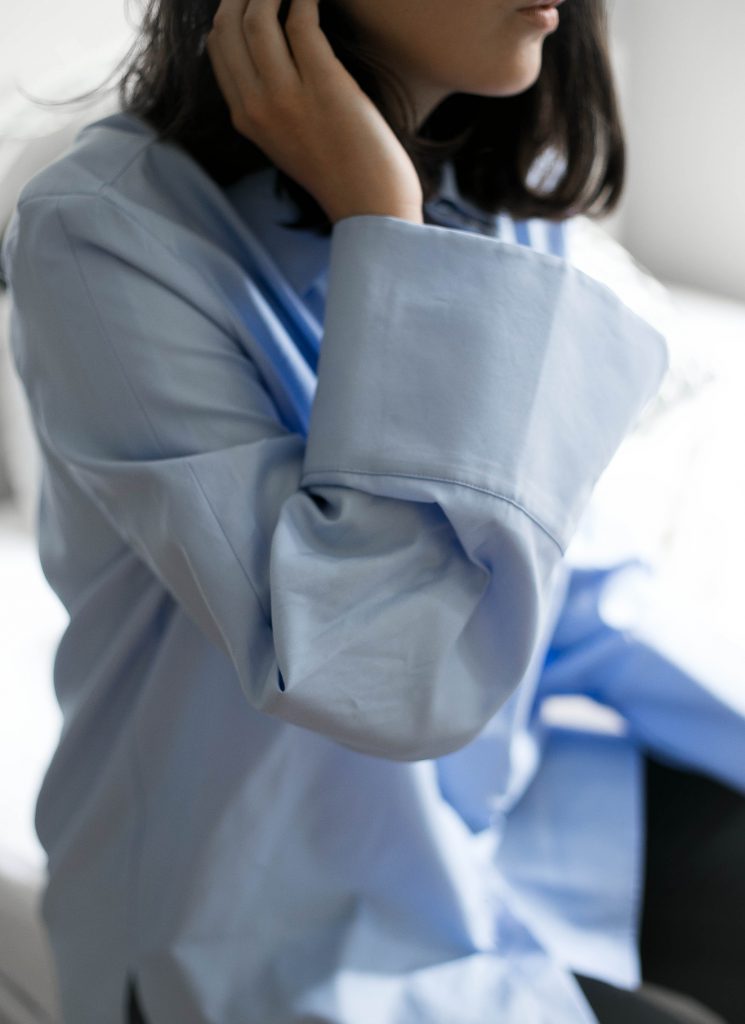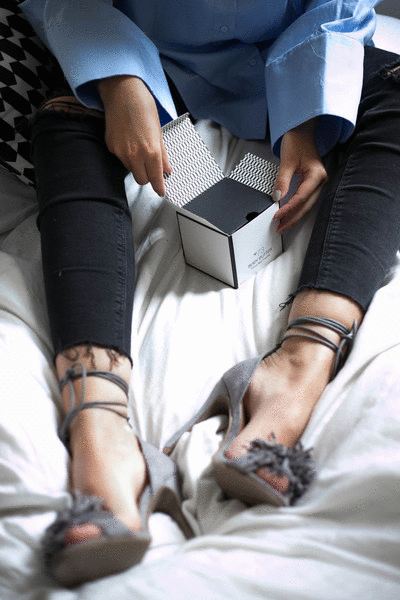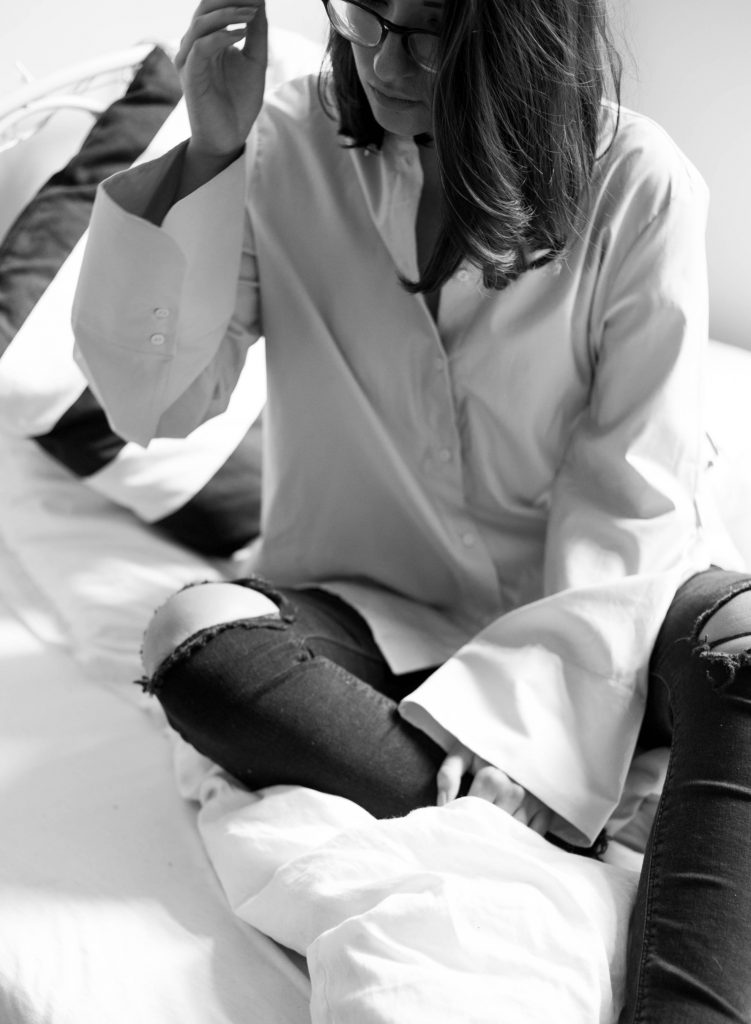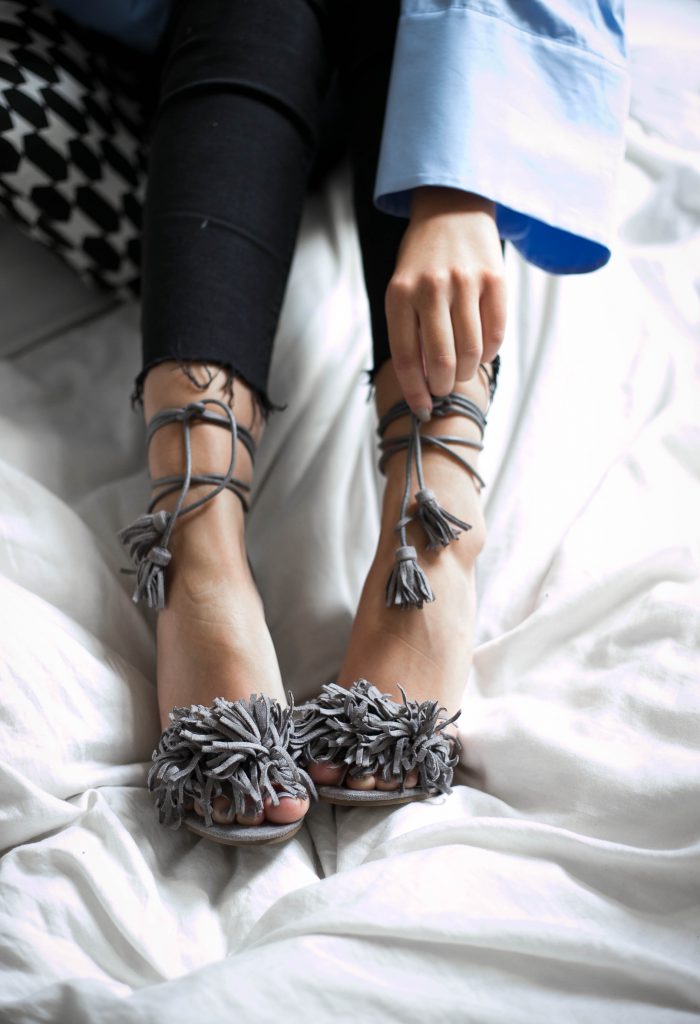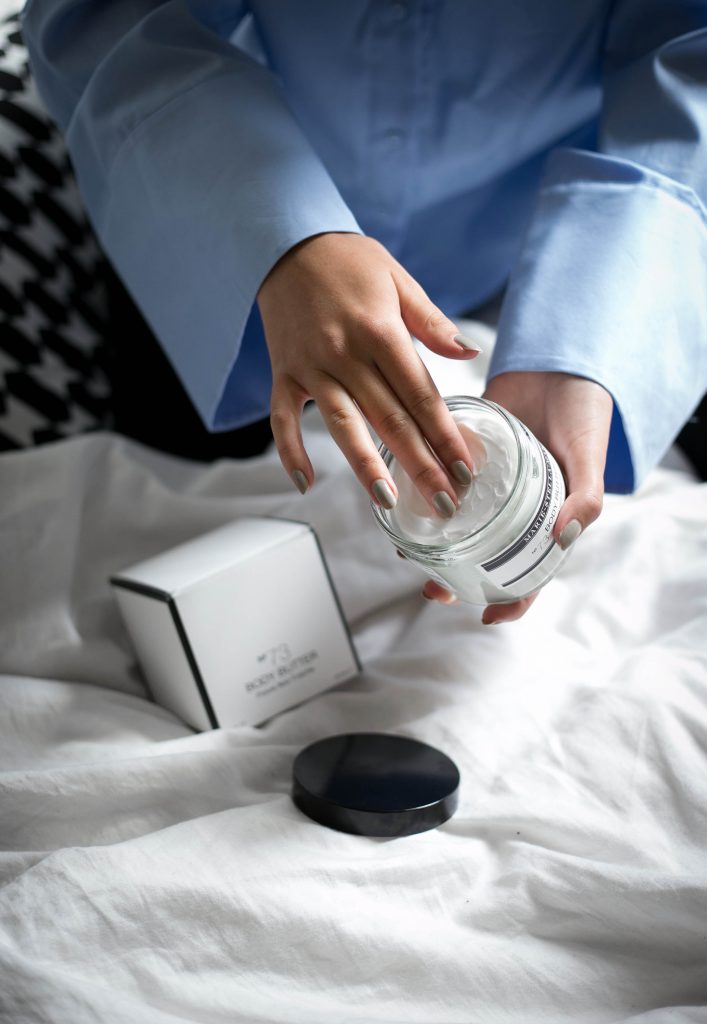 Blouse – H&M Trend  |  Denim – Zara  |  Heels – c/o LinziShoes  |  Body Butter – Marie-Stella-Maris
Glasses – Ace&Tate
Usually I present my monthly favorites in a flatlay – one of my favorite things actually. But, nobody likes endless repetition and therefore I thought why not get involved with this month favorites! As in why not get my body into the image!
The attentive snapchat follower (sophievedaniels) might already saw my absolute favorite item in May – yes you guessed correctly; the trumpet sleeve blouse! The material is nice & heavy and the color is the most perfect blue (best thing I haven't had a blue blouse in my wardrobe yet – well at least not one in such a classic blue shade). I couldn't find it on the h&m website but I made sure to link some alternatives for you!
Those gorgeous Aquazzura lookalikes landed on my doorstep yesterday and as 10 degrees are having a comeback in the Netherlands this was a great way to already show you the heels without freezing outside. I can't wait to style them in an outfit when it finally gets warm and sunny again!
Finally, I am excited to have a beauty product in my favorites this month (doesn't happen all that much because when it comes to beauty products I stick to my classics). So this Marie-Stella-Maris body butter was send straight from heaven! The scent is called Poivre Noir Fraîche and trust me it is the nicest thing I have ever put on my body. It features Lavandula oil, piper oil and cakao seed butter, which combines to a heavy, very relaxing scent.
Can't get any better if you asked me! What have been your favorite things in May?