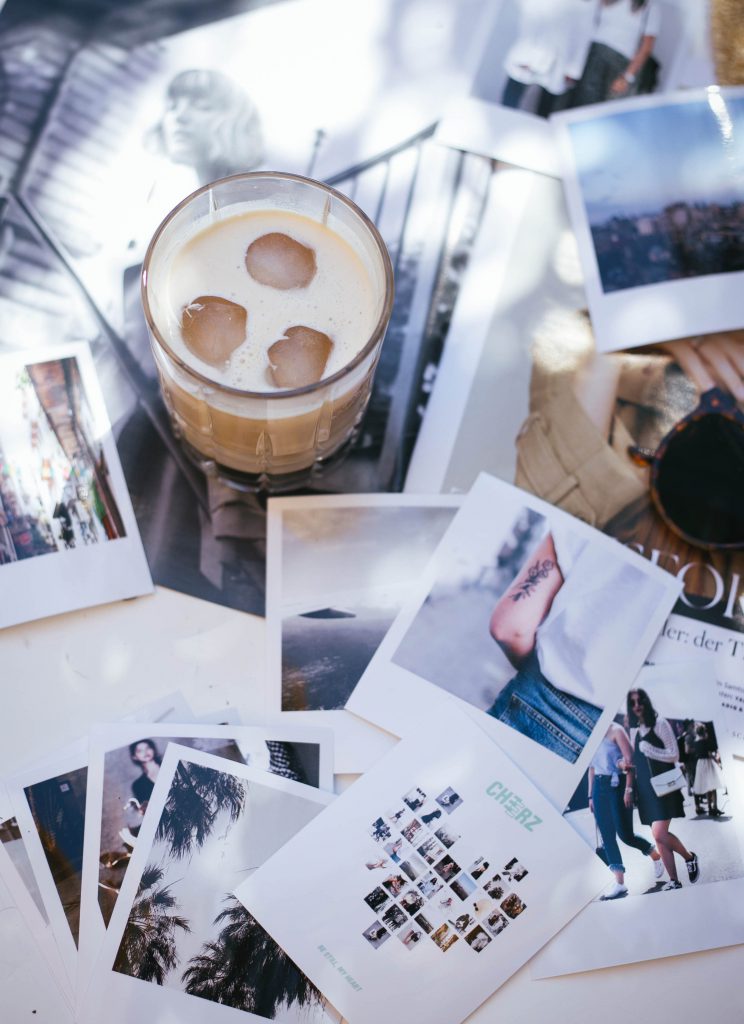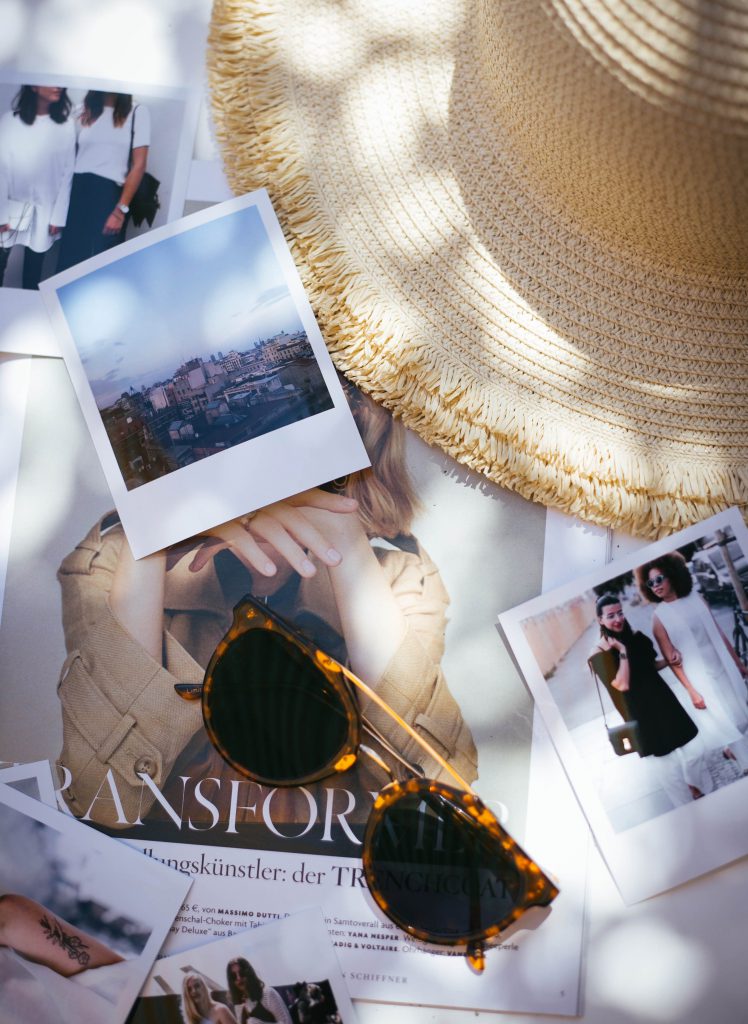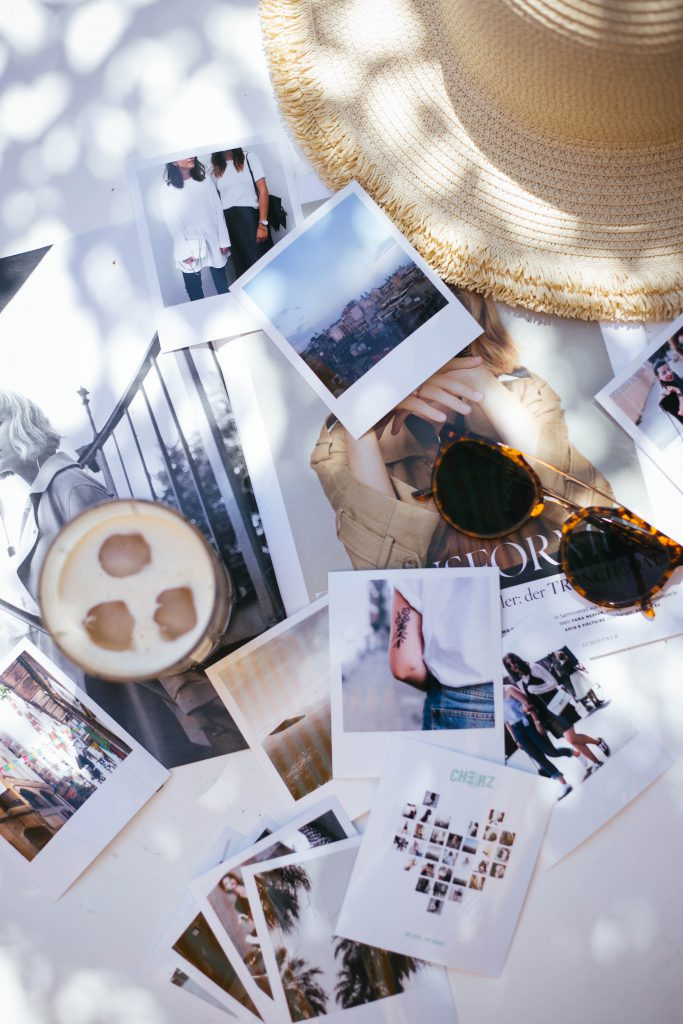 Hat – Iam  |  Sunglasses – Polette  |  Polaroids – Cheerz
Glas – Westwing  |  Magazine – Vogue
I have been very bad with my monthly favorites.. apologizes for the missing months June & July. Therefore, I decided to call this edition my summer favorites instead of August favorites because really these things have been my favorites all summer long.
My first summer favorite would definitely be my beach hat. On holidays, I forgot my hat at home and when we decided to have a beach day while in Barcelona I had to find a hat (the evening before the beach daym half an hour before all stores were closing..). But surprisingly enough I found this beautiful little number and have been wearing it lots ever since! I wish we had more hot, sunny days in Germany so I would be able to wear it even more.
I was more than excited when Cheerz contacted me to send over some of my very favorite photos as Polaroids. I have always wanted to print my Instagram shots as it's such a nice memory! Some of you might have seen my fashion week polaroid recap on snapchat (sophievedaniels) the other night. It's not a big surprise that Cheerz worked closely with the original brand Polaroid for the production as the printed photos have such a wonderful look and feel to them! I am already planning a couple of birthday presents with these for my girls.. you can also get 5€ off your purchase with my code "SOPHIECHEERZ" until the 15th of October!
Another favorite of mine is more about a feeling and not a specific product. It's the feeling of getting home from another day in the office and enjoying some hours outside in the garden with an iced drink (iced coffee addict right there…) and my favorite summer sunglasses. These days have been a bit rare this year as summer was one big disappointment for all the Germans. But I still like to celebrate the small things in life to the fullest so whenever its sunny when I am home I will make sure to have my proper evening routine in the sun!
Last but not least are the autumn editorials that are slowly being added to all my favorite magazines. I have said it a million times already but I am so excited for autumn, which again has probably to do with the non-existing summer over here. Over the weekend I have been in Cologne for a little stroll and a hairdressers appointment. When I popped into &otherstories, the store was already full with the most perfect autumn knits and dresses. I am already planning lots of autumn looks for you so definitely get excited for the new season!